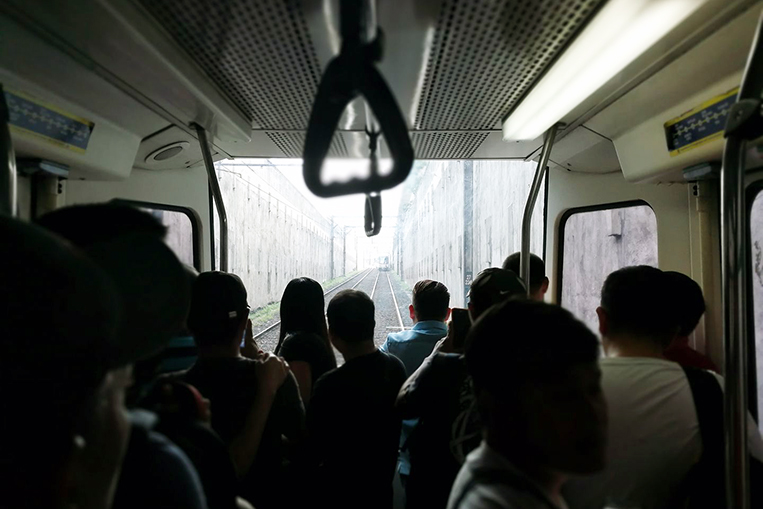 There was a heated argument recently within the Viber group set up by the Department of Transportation for journalists who cover its affairs. The dispute stemmed from an ABS-CBN online article whose headline read, "Tugade tells public: Pray for MRT."
The DOTr officers supervising the Viber group insisted that the story title was malicious because, apparently, the exact words of Transportation Secretary Arthur Tugade were:
Tulungan n'yo po kami, Bigyan n'yo kami ng tiwala. Ambunan n'yo kami ng dasal.
Translated: "Help us. Give us your trust. Send prayers our way."
The "malicious" headline supposedly put the government in a bad light, because the implication was that the DOTr is so helpless and so powerless that all it can do now is ask for intercession.
But then there was this MRT incident today, in which a car got detached from the train between Ayala and Gil Puyat stations, according to a report by, well, ABS-CBN.
The above photo was posted on Facebook by Ivan Caballero Villegas, with the caption: "Eksena sa MRT. Umaandar, sabay biglang bitaw ng huling MRT bus. 'Yung lahat na lang iniiwan tayo. Letse na yan. Pati MRT, nang-iiwan. Balikan n'yo kami. Hahaha!"
That's how we roll: We manage to laugh in the face of adversity. Maybe that's why our government officials seem to think they can get away with anything.
Here are a couple more photos by Villegas, showing MRT passengers having no other choice but to walk along the railway.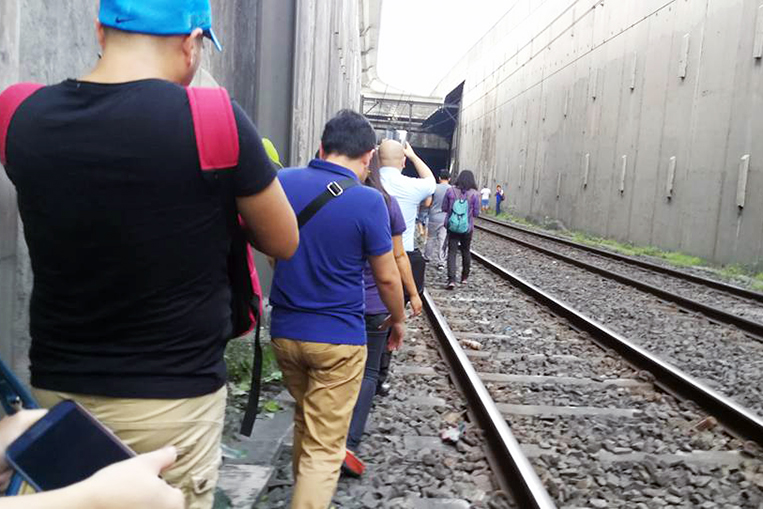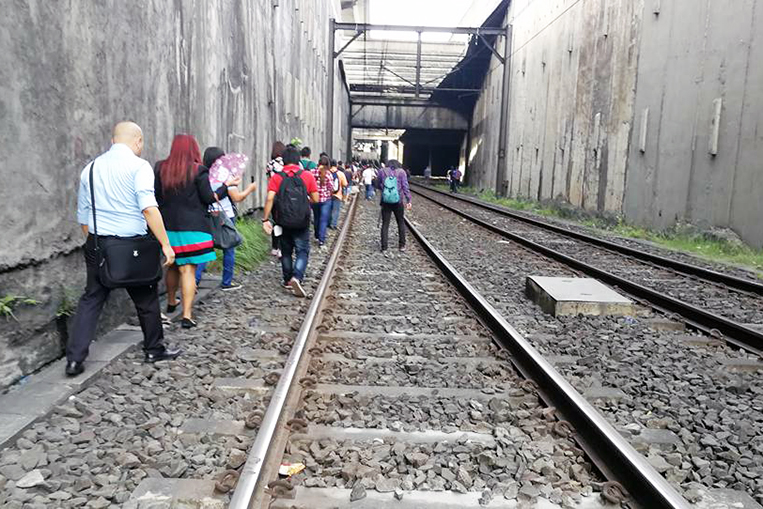 Going back to the above story about the DOTr media Viber group, let's settle it once and for all: THE MRT DOES NEED PRAYERS. With appalling incidents like this, it doesn't matter anymore whether the head of the Transportation department literally asked for divine intervention or not. The fact is the Metro Rail Transit needs prayers. Our buses need prayers. Our jeepneys need prayers. Our taxicabs need prayers. Our tricycles need prayers.
The Philippines' entire public transportation system needs prayers, period.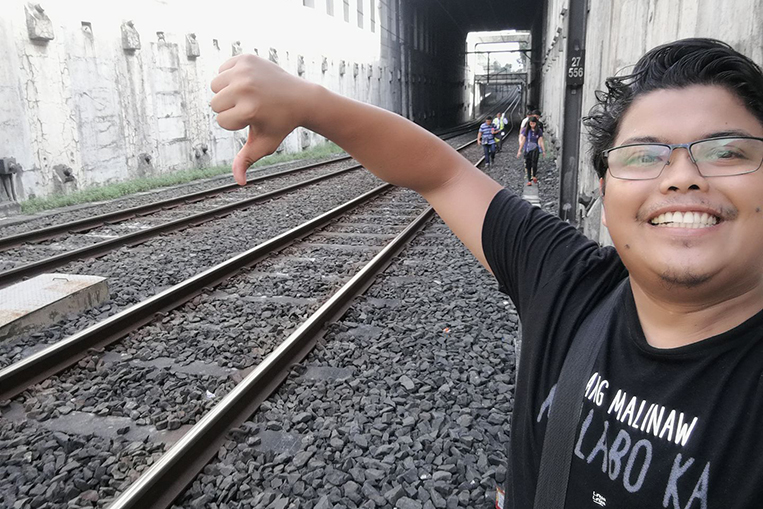 That controversial headline—it turns out—was spot-on. Guys, pray for MRT.
Amen.