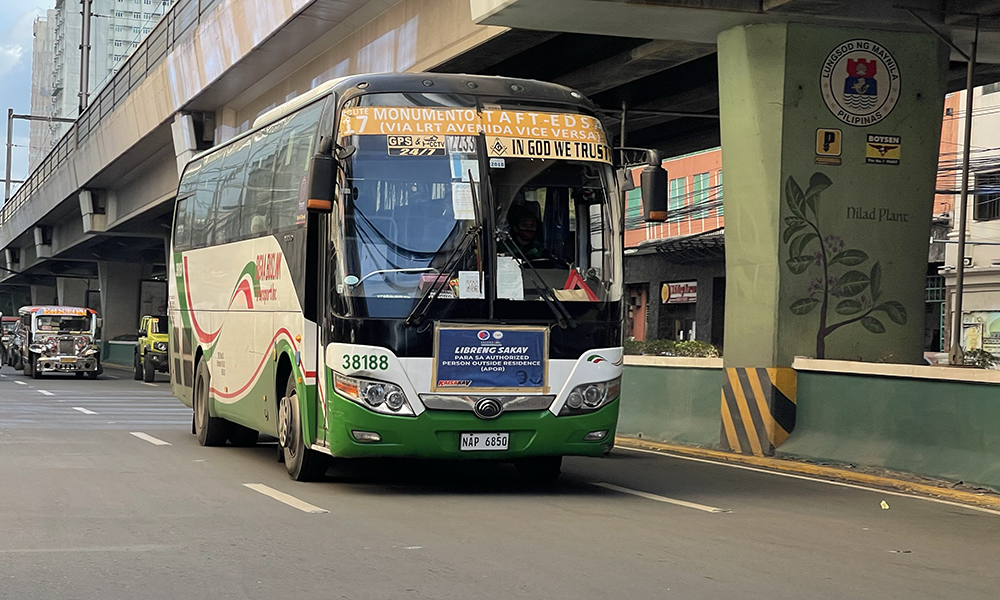 Our take on the government's "Libreng Sakay" program for the MRT-3 received mixed reactions. Some disagreed with our view and questioned our motives. But the goal for publishing that piece was clear: That the public would benefit more from service-contracting of PUVs. After all, these are the primary means of transport for the masses, especially those not served by the MRT.
We'd like to think that this plea was heard by our policymakers as they relaunched the third phase of its Service Contracting Program.
The Department of Transportation (with attached and partner government agencies) gave the program a reboot starting April 11. This is in compliance with the General Appropriations Act of 2022 and Republic Act 11494 (or the Bayanihan to Recover as One Act). The program gets P7 billion in funding that operators and drivers can avail. There are two kinds of contracts offered: Gross and Net Contracts.
For operators and drivers, they get P1.50 and P1.00 more per kilometer from previous phases of the program. But the biggest beneficiaries would be for commuters. Healthcare workers and Authorized Persons Outside of Residence (APORs) get free rides through this program. Initially, 515 buses will be used while new and additional routes will be added as the days pass.
While the program has just restarted, the goal is to address the concerns of both transport sector workers and commuters, albeit temporarily. Commuting would be easier for the public. Transport sector workers, on the other hand, get the help that they need amid the skyrocketing fuel prices.
The Department of Transportation gave the program a reboot starting April 11
Let's just hope that enterprising PUV operators and drivers would honor their part of the deal—pick up, ferry and drop off commuters along the approved routes and not go whizzing by just to complete as many trips as they can. Because as early as now, Facebook groups of commuters have been reporting such instances done by Bus Carousel drivers.
As we have suggested before, our hope is that government seriously considers institutionalizing this program. Hopefully, they will put measures and safeguards to ensure everybody delivers on their part of the deal. Should that happen, this could genuinely help transport workers while guaranteeing they provide a more reliable system for us commuters.