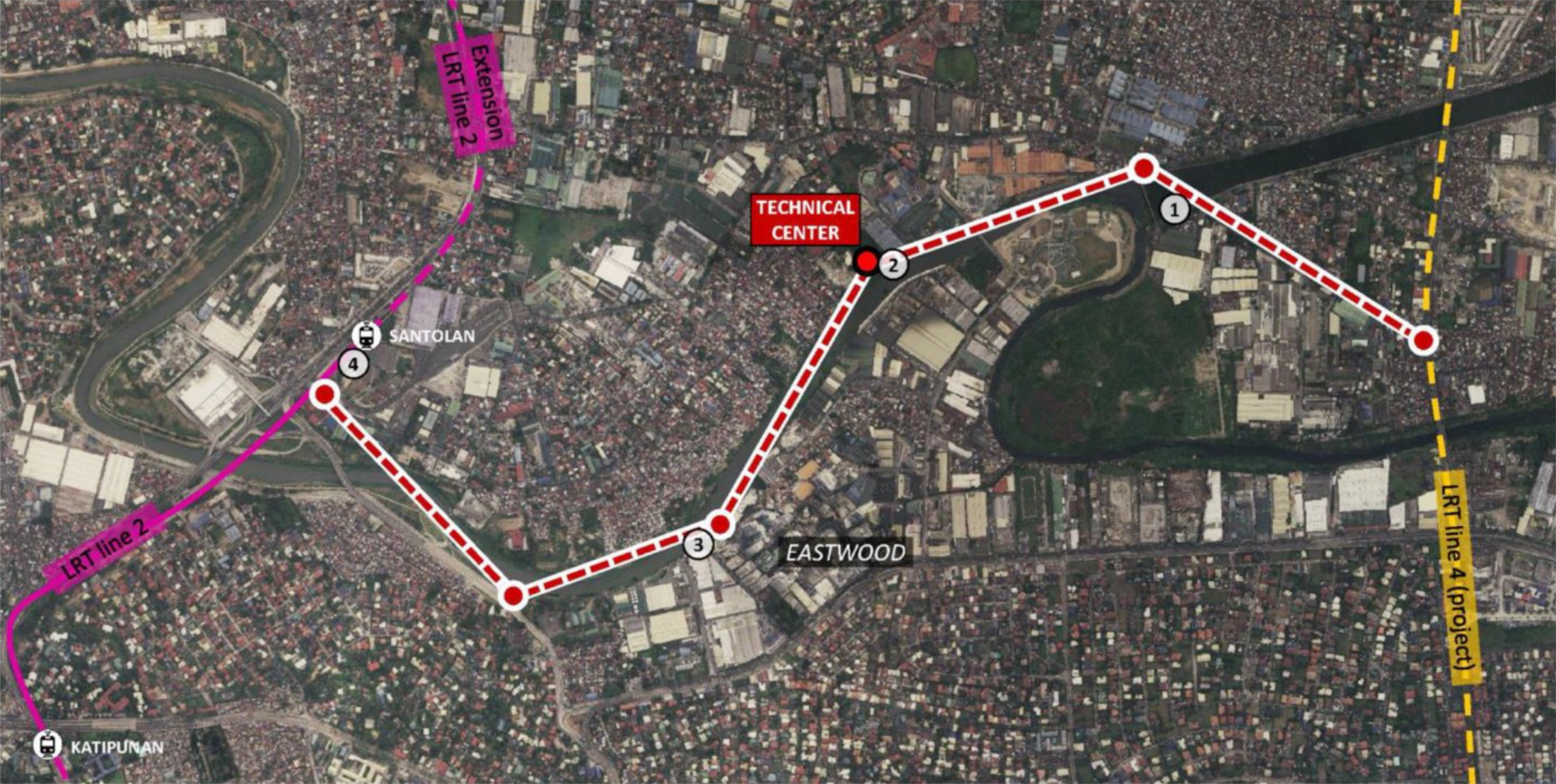 It seems like the pandemic has given authorities the opportunity to think about what else can be done to Metro Manila's ailing public transport system. And some good has resulted from it—like bus lanes and protected bicycle lanes. This time, the Department of Transportation is looking skyward as it plans to put up a cable-car line linking Marikina and Pasig.
The feasibility study apparently began as far back as 2018. And it appears that the proposed cable-car link is deemed doable, and the initiative (called the Manila Urban Cable Car project) is now awaiting approval by the National Economic and Development Authority's Investment Coordination Committee.
The 4.6km line will follow the profile of the Marikina River as it makes its way between the LRT-2 Santolan Station in Marikina and Rosario in Pasig. There will be intermediate stops in Quezon City (Libis and Eastwood) and Pasig (Santolan and Manggahan). Each of the planned 180 gondolas will have 10 seats, and the estimated end-to-end travel time is around 16 minutes.
The Manila Urban Cable Car project is estimated to cost $100 million (P4.77 billion). According to the Department of Finance, France is looking to provide financial support through a loan. The country also funded the above-mentioned $27-million (P1.29-billion) feasibility study.