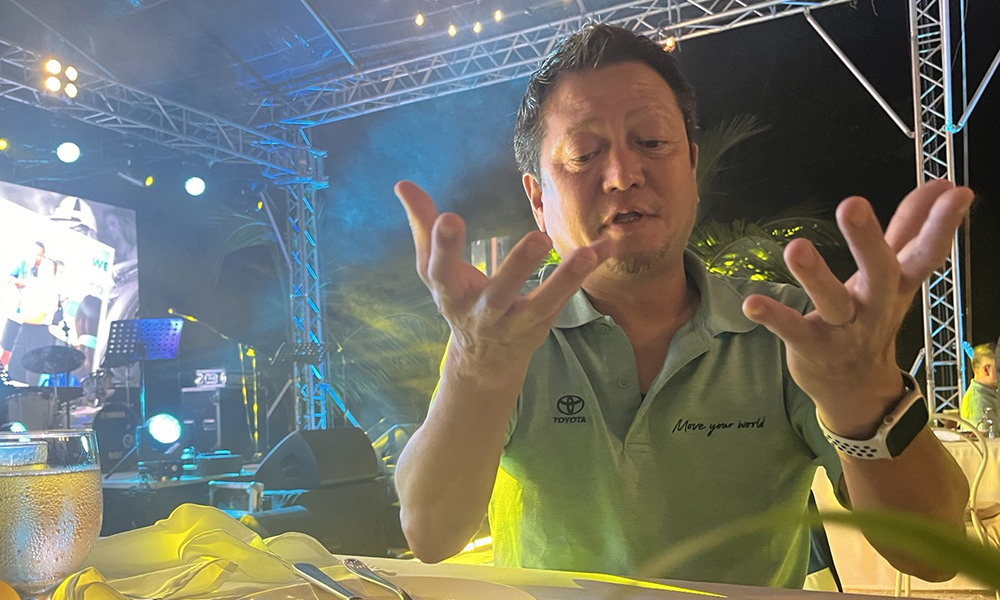 At the 16th edition of Toyota Road Trek, we had a chance to chat with Toyota Motor Philippines president Atsuhiro Okamoto. One of the topics we touched on were the Chinese car brands. As you know, automobiles manufactured in China have been entering our market in droves, and the Japanese executive is humble enough to admit the challenge presented by these new rivals, particularly Geely and MG.
"They are stylish, both inside and out," he told us. "And they are priced really cheap. Their products are even priced to compete with other vehicles belonging to categories that are one notch higher. Yes, they are a big threat."
Okamoto was so intrigued by Chinese cars that he took it upon himself to test-drive them himself. And what was his verdict?
"They look nice, but the handling and the NVH (noise, vibration and harshness) are still not good enough," he said.
Or, in other words, still not like Toyotas.
"But the buyers, they don't care," he admitted. "They just want low pricing and attractive design."
What do you think? Agree?