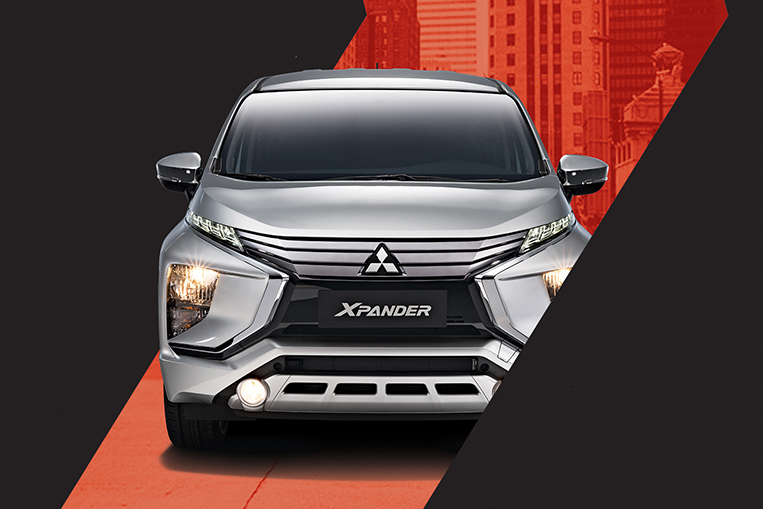 The Mitsubishi Xpander MPV has taken the Philippine automotive market by storm ever since the Japanese carmaker first announced its imminent arrival—to the point where the distributor has decided to take pre-launch orders for a reservation fee of just P10,000.
The thing is, nobody has really seen the Xpander in the metal. Filipino journalists have driven it in Japan, sure, but other than their feedback and some published specs, there's not much customers know about the vehicle. Select dealerships in Metro Manila have held preview nights for VIP clients, but that's it.
Those who live in the provinces are particularly anxious to meet the car themselves—at least before they surrender their hard-earned money to Mitsubishi salespeople. Thankfully, the Xpander is doing a provincial tour. The much-awaited MPV will be appearing at several Mitsubishi dealers in the provinces for a series of one-night preview events.
Check the schedule and the list of provincial dealers below:
February 15, 2018
Freeway Motor Sales (DRT Highway, Tarcan, Baliuag, Bulacan)
Karasia (Km 5 JP Laurel Avenue, Bajada, Davao City)
Motorplaza (MacArthur Highway, Calasiao, Pangasinan)
February 19, 2018
Motorplaza (Bokawkan Road, Baguio City)
Caleb Motor Corporation (Zone 1, San Juan, Pili, Camarines Sur)
February 20, 2018
AMCAR Automotive Corporation (Greenfield Automall, Greenfield City, Laguna)
February 21, 2018
Maximotors Corporation (Km 4 National Highway, Barangay San Manuel, Puerto Princesa City, Palawan)
Mindanao Integrated Commercial Enterprises (General Santos City, South Cotabato)
February 22, 2018
Zamboanga Motors (Veterans Avenue, Zamboanga City)
Best Southern Genesis Motors (Maharlika Highway, Barangay Milagrosa, Calamba, Laguna)
February 26, 2018
Alpine Motors Corporation (Governor's Drive, Barangay Ulong Tubig, Carmona, Cavite)
Mitsubishi Motors Philippines is quick to add, however, that the provincial preview dates may change "without prior notice," and so it's better to first call the dealership you intend to visit to confirm your appointment.
If you know anyone who lives in any of the above-mentioned provinces—and is in the market for a new multipurpose vehicle—you might want to share the schedule with him (or her).