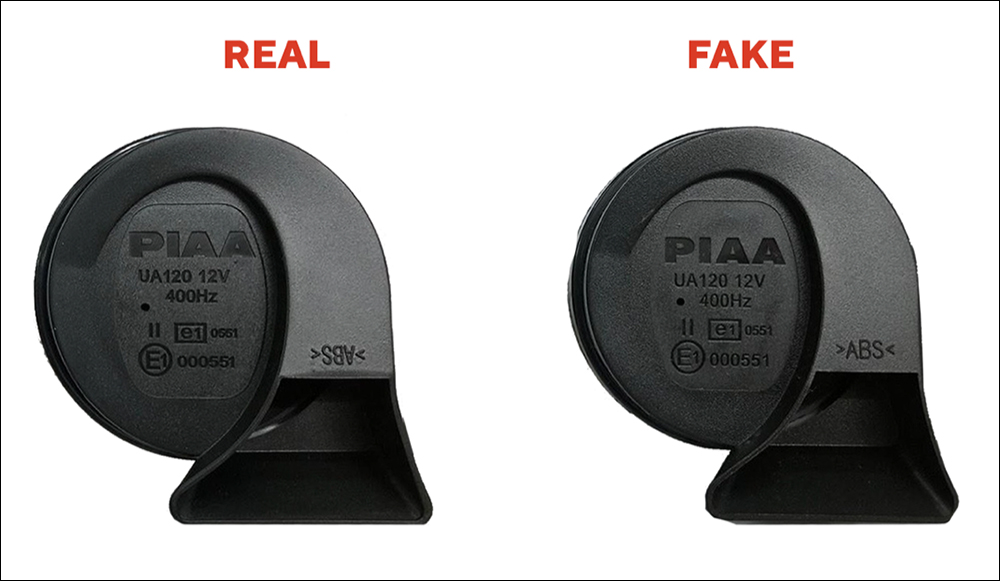 When I bought my first (and only) car many years ago, the first thing I changed in the vehicle was its pathetic-sounding horn. I just went to a district popular for aftermarket parts, and asked for the best replacement horn. It seemed a simple enough task, to be honest.
But then, just today, I received a message from the Philippine distributor of PIAA products. Apparently, the company is now dealing with rampant counterfeiting when it comes to the brand's best-selling horn. Called Oto, the device is used to alert other motorists or pedestrians. And unsuspecting car owners who don't know any better tend to settle for cheap (and very fake) versions.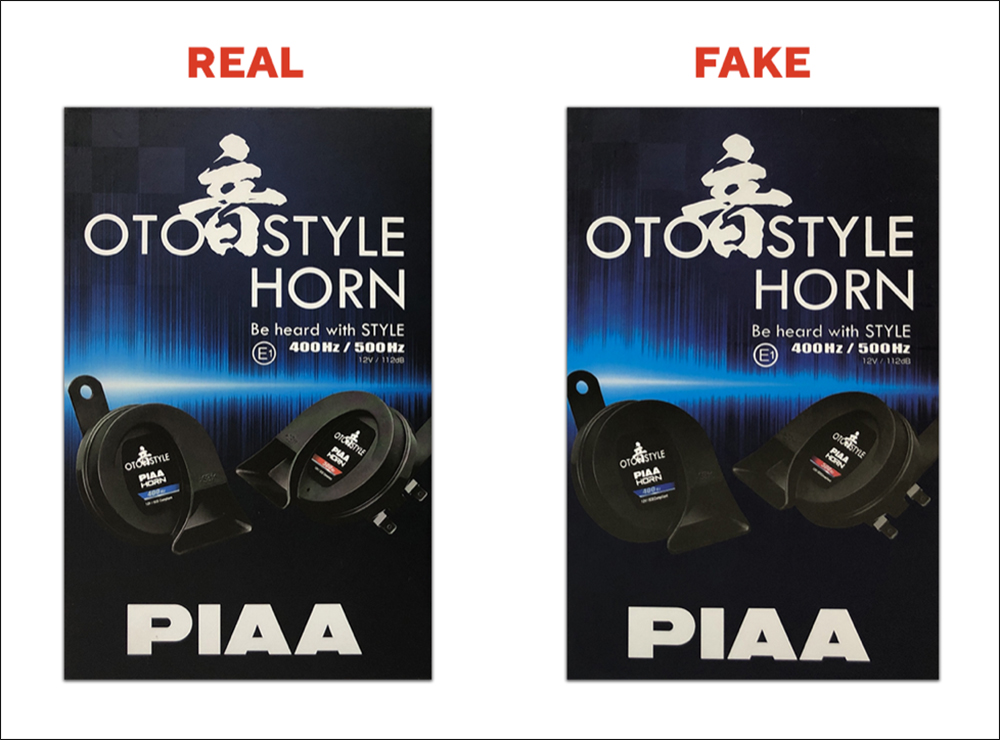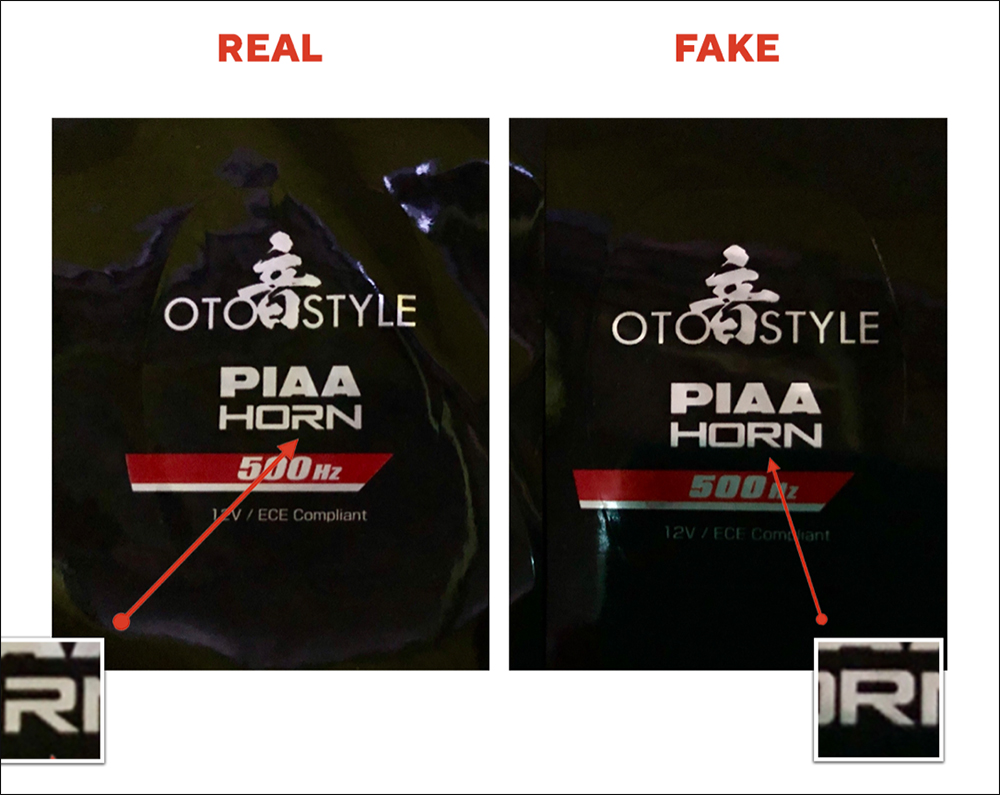 PIAA Philippines has shared five tips for accurately distinguishing a genuine PIAA Oto horn from a phony one:
1. Check the packaging. The original Oto Horn box has a higher-resolution depth of detail of the horn image, while the fake ones have no depth, and the image is flat and stretched out.
2. The decals of the original PIAA Oto Horn box uses a stylized "R" in the word "HORN." The reflective material of the sticker paper used is also thinner, more delicate, and premium.
3. The original Oto Horn product has the correct PIAA logo, which has wider letters and no spaces in between the letters. It also has deep and cleaner etchings of the logo and the product specifications. The body of the horn itself is slimmer.
4. The original Oto Horn has an upside-down ">ABS<" mark, while the fake version's mark is right side up.
5. The actual sound of the fake horn is completely different from that of the original PIAA Oto Horn.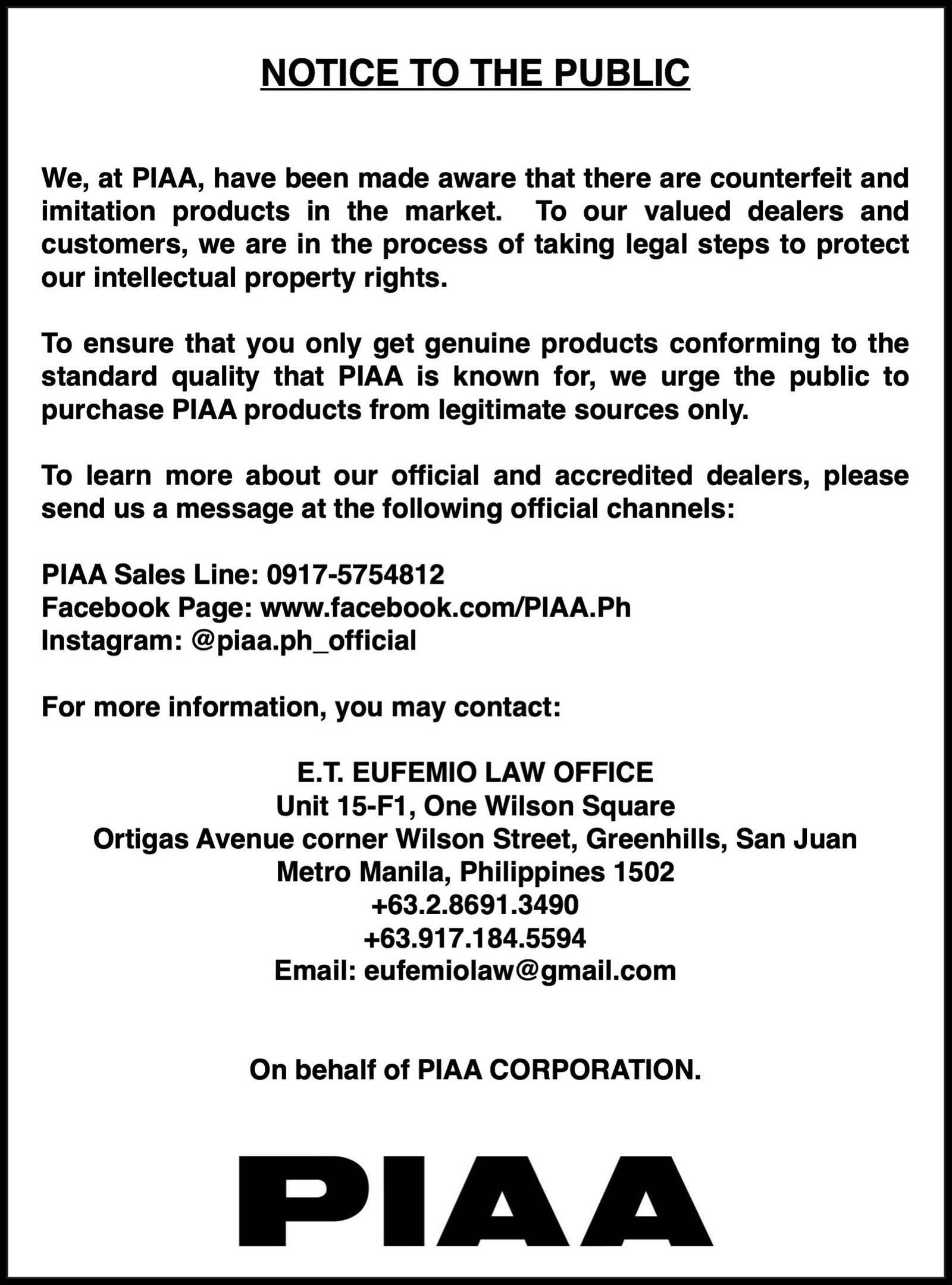 Some of you probably couldn't care less about car horns. Maybe you think these components are not vital to automotive safety on the road. But a good horn could potentially save lives as it does an excellent job of warning or alarming individuals that there's a possible danger in their proximity.
If you encounter a PIAA horn which you suspect is not the real thing, you may get in touch with PIAA Philippines through its Facebook page, Instagram account, or telephone number (+63 917 575-4812).