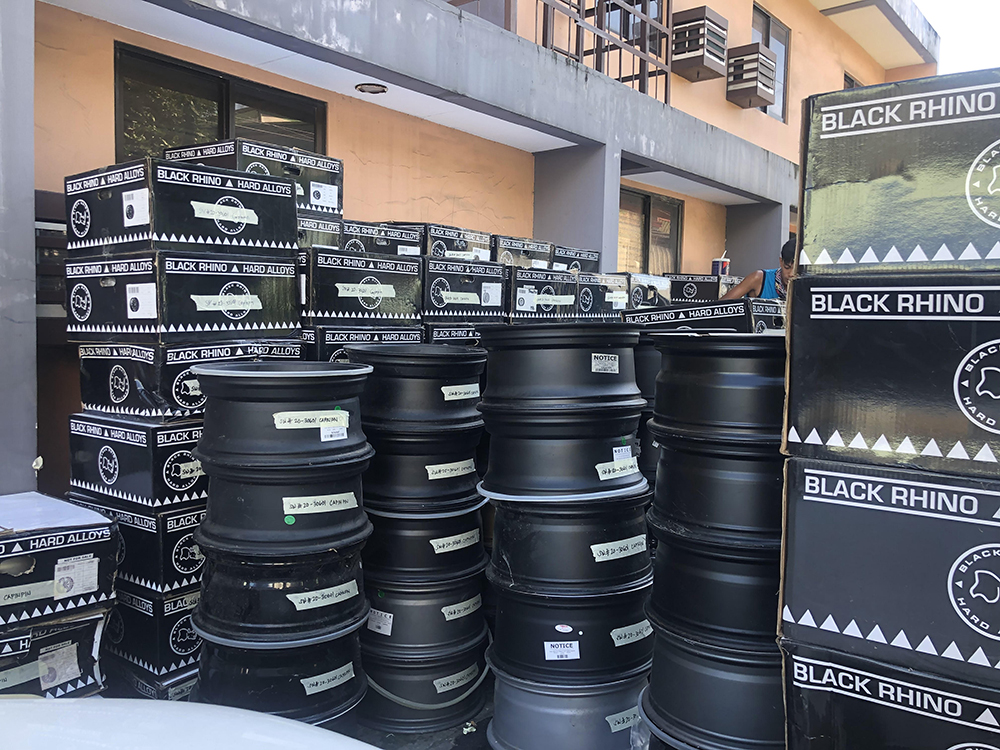 The Philippines is home to passionate car nuts who like modifying their vehicles. Unfortunately, many of these petrolheads can't afford the original merchandise sold by aftermarket dealers. And so, some of them settle for counterfeit copies of parts that they want to install in their cars. Worse, a good number of them probably don't even have a clue that the products they're purchasing are fake.
Topping the list of parts that are prone to illegal reproduction are alloy wheels—as shown by the latest batch of confiscated fake Black Rhino wheels last weekend. The 600 wheels, amounting to some $140,000 (P7 million), had been sold as the real thing to unsuspecting customers. Black Rhino is a popular line of SUV wheels.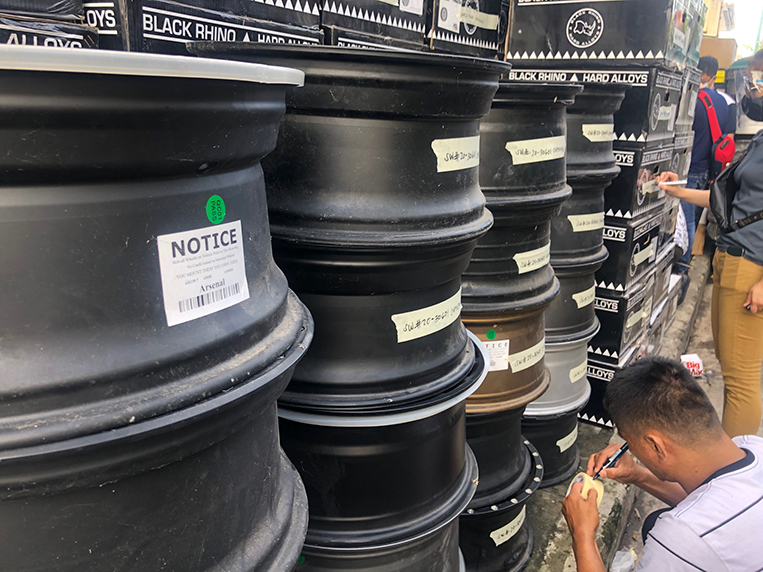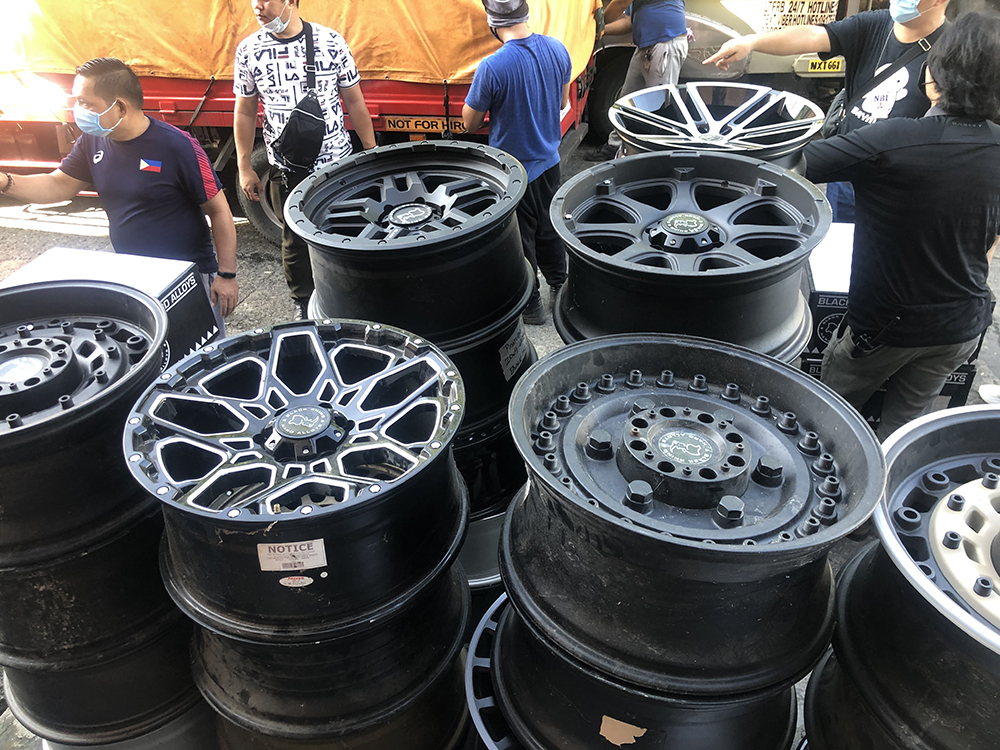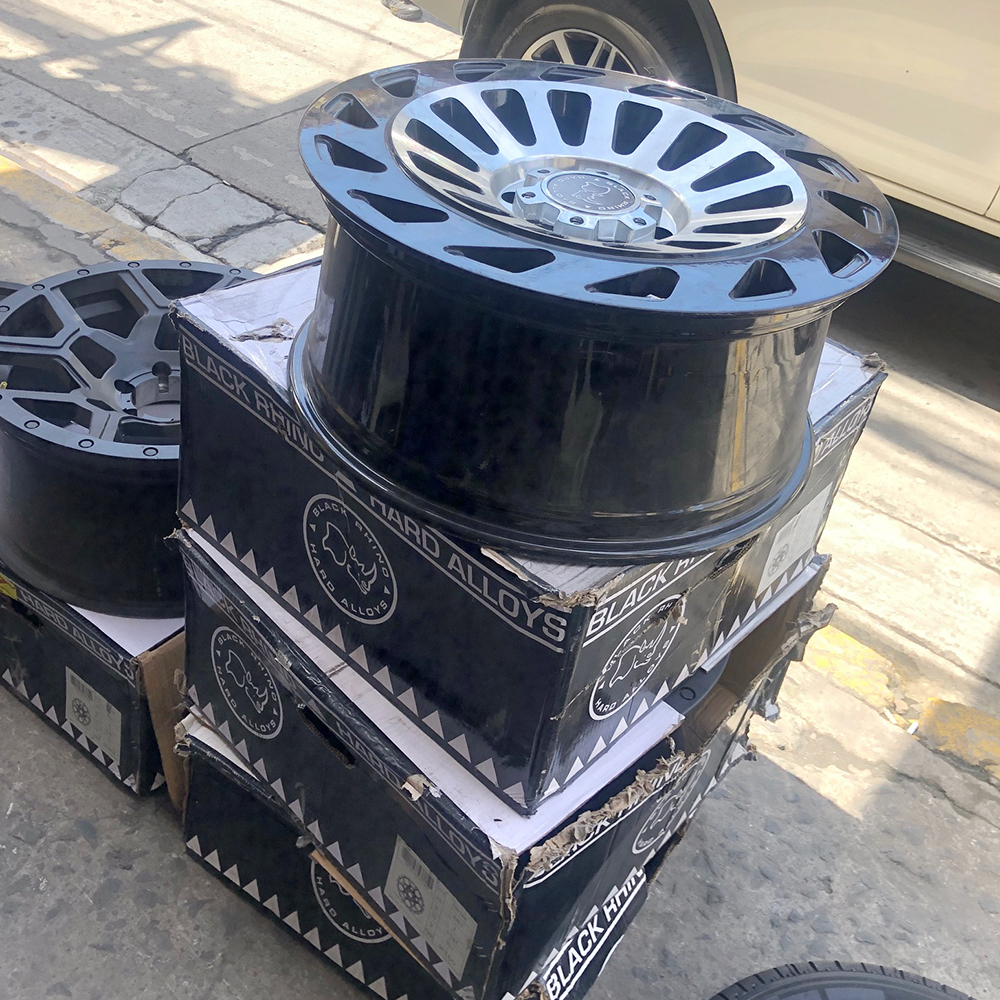 According to a press statement sent to us by TSW Alloy Wheels, which owns the Black Rhino brand, the raids were conducted at nine stores and three warehouses in Makati, Manila, Parañaque and Quezon City. TSW has already filed intellectual-property complaints against the sellers.
"TSW values the safety of its customers through rigorous engineering and testing methods to ensure proper wheel load ratings," TSW president Terence Scheckter is quoted by the press statement as saying. "As such, the prevalence of counterfeit wheels carrying the Black Rhino brand will not be tolerated, and violators will be prosecuted to the fullest extent of the law."
Car modification is fun. But make sure you're buying real and reliable parts before you start the hobby. After all, it's your own safety on the road that's at stake here.