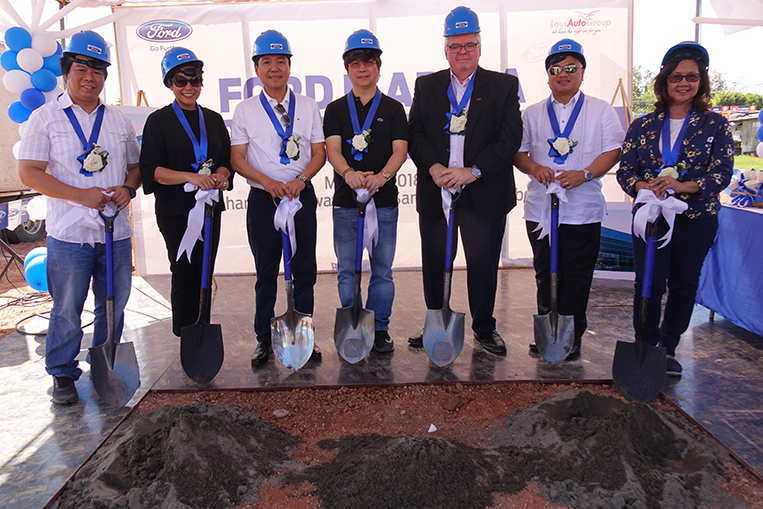 As the fourth-largest car brand in the Philippine market in terms of sales, Ford would naturally want to expand its business by either opening more dealerships across the country or improving the existing ones. The first (Toyota) and second (Mitsubishi) spots may not be a realistic goal for the American automaker, but third place (Hyundai) is very much attainable, with just a thousand units separating Ford from its Korean rival in 2017.
This being the case, Ford executives should be going for the kill. And it looks like they are: The company has just announced ground-breaking rites for a new and bigger facility for its Isabela dealership. The press statement sent to us didn't mention a specific address, but indicated that the new showroom is being constructed "in a new location to better serve customers in the province."
This means that Ford Isabela is set to leave its current base along City Road in Santiago when the new facility opens "by the fourth quarter of this year."
According to the statement, Ford Isabela's new home will have a total floor area of 1,580sq-m and be able to display five vehicles on its showroom floor. The building will also include 10 service bays, one interactive bay and three body-repair bays.
Ford says that the new facility will "follow the new global dealership branding guidelines" of the company. In addition, it is expected to employ the so-called Ford Guest Experience program, "an enhanced sales and service process that harnesses the power of technology to deliver an enhanced customer experience." It looks like Ford is in the mood to enhance a lot of things.
A sound bite from Ford Philippines managing director Bertrand Lessard: "The opening of the new Ford Isabela is in line with our commitment to improving the customer experience with a dealership facility that will pave the way for a conducive environment to facilitate world-class sales and service transactions."
So there. Ford Isabela…fourth quarter…book it.