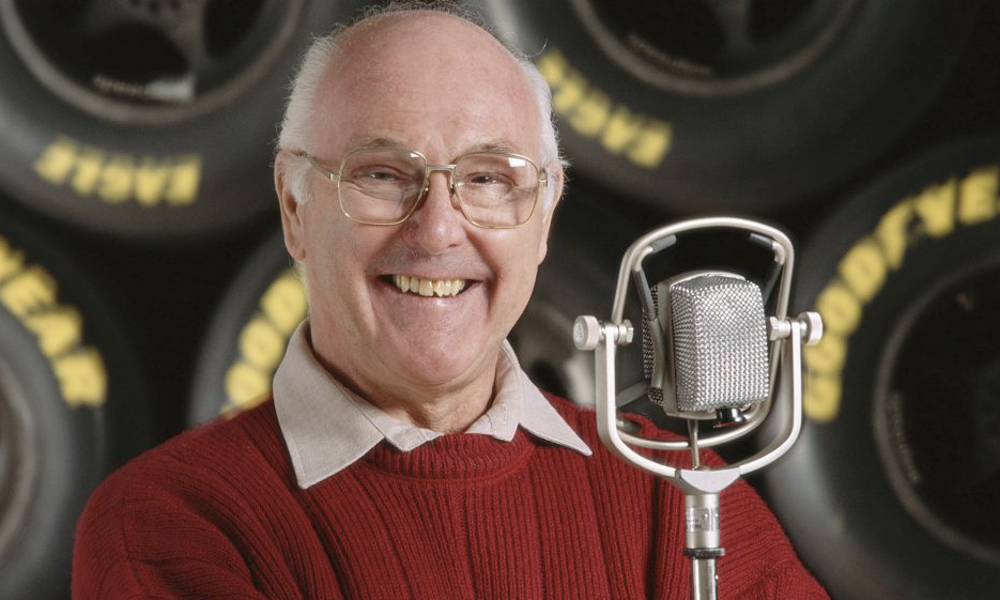 The world has lost one of the greatest motorsport commentators to ever hold a microphone. Murray Walker has passed on at the age of 97. Known to millions of fans as the "voice of Formula 1" for many years, Walker's enthusiastic style and his occasional humorous verbal errors that became known as "Murrayisms" have made him a household name in many countries. Tributes have been flowing in from all over the globe after the sad news was announced.
Born in Birmingham, England, in 1923, Graeme Murray Walker graduated from the Royal Military College, Sandhurst, and commanded a Sherman tank during World War II before leaving the army having attained the rank of captain. After the war, he briefly tried his hand at motorcycle racing before landing in the field of commentating, where he made his first broadcast at a hill-climb event in 1948. It didn't take long for him and others to realize that he was rather talented at this, and had his first radio broadcast for the BBC at the British Grand Prix in 1949. His first regular commentating job was at the Isle of Man TT, where he provided radio coverage of the action for the BBC together with his father from 1949 to 1962.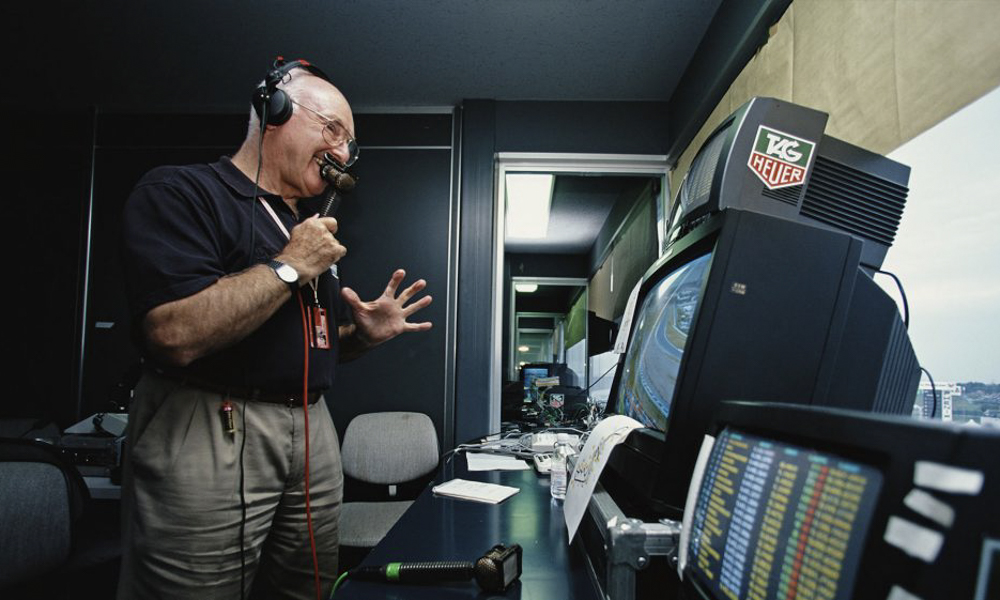 His career as a Formula 1 commentator really took off in 1978, and many of his best-known commentary gigs were together with the late James Hunt, with whom he formed a double act behind the microphones from 1980 to 1993. Following Hunt's death, Walker was joined by the likes of Jonathan Palmer, Jackie Stewart and Alan Jones in the commentary booth before deciding not to renew his contract with the BBC in 1997. He continued his F1 commentary work for rival station ITV before winding down and effectively retiring from full-time commentating in 2001.
In his later years, Walker published a book and worked as a freelance writer. However, he never really left his true passion for commentating completely, and was still involved in the motorsport scene fulfilling various roles for numerous stations up until 2016, when he finally retired due to health reasons. While the man himself might be gone, his unique and mesmerizing commentary on many different motorsports and races will stay with us forever, and his passion behind the microphone will be fondly remembered by his fans.