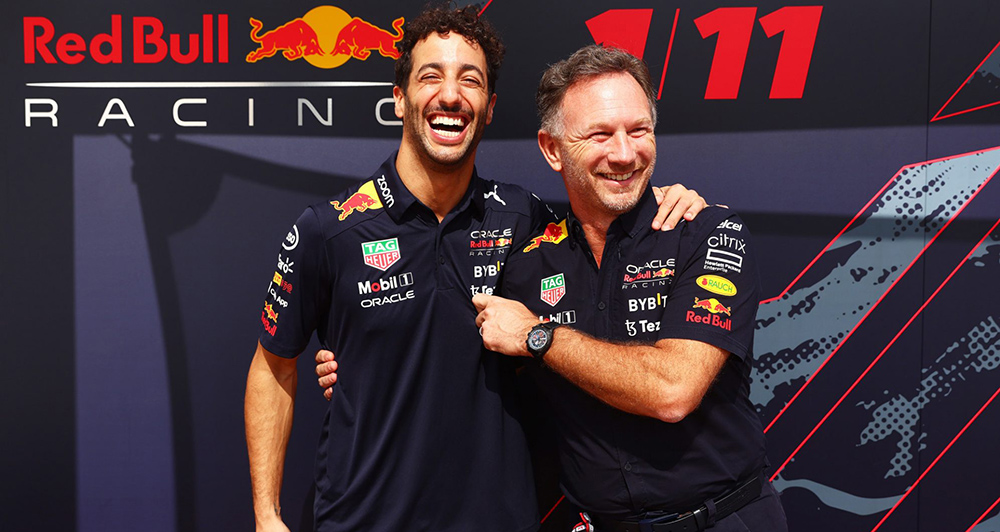 Red Bull has just announced that Daniel Ricciardo will return to the team as its reserve and test driver for 2023. The Australian's history with the Red Bull family began in 2012 with his time at Toro Rosso before being promoted to the senior team in 2014. Wanting a fresh start, he made a shock move to Renault and drove for that team from 2019 to 2020.
Unsatisfied with the French team, he jumped ship to McLaren for the 2021 season, in which he raced alongside Lando Norris. However, the Honey Badger's time in orange didn't turn out so well as his younger teammate dominated him, and even the new regulations didn't change that. Now that all seats for 2023 have been taken, Ricciardo has been left without a full-time drive.
While Ricciardo may be just a reserve driver, we'd like to see him compete at the front of the grid with Red Bull once more.