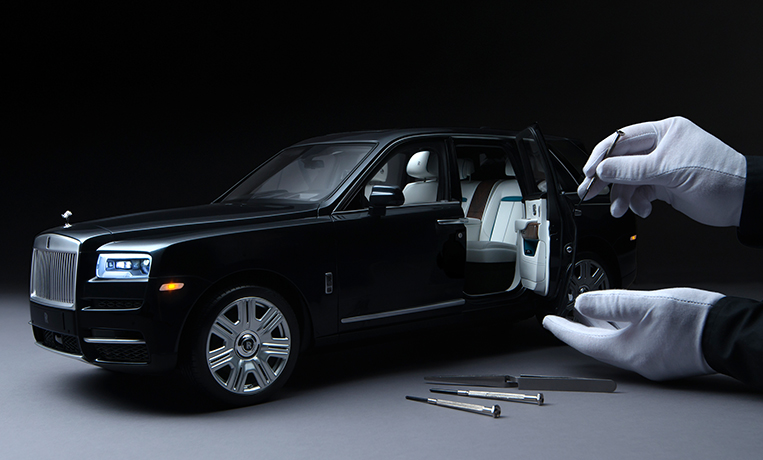 We always knew that owning a Rolls-Royce Cullinan was an experience out of reach for most people—mostly due to its exorbitant P50-million price tag in our market—but it seems that even owning a scaled-down version of this super-posh SUV can wreak havoc on your finances. That's if you buy the model created by Rolls-Royce itself. The British automaker has just revealed a 1:8 scale model that rich folks can place in their home or office to remind themselves about the car they have parked outside. Or, as owning a real Cullinan doesn't seem to be a requirement to buy the little replica, you may also just purchase one and treat yourself to what must be the world's most expensive toy car.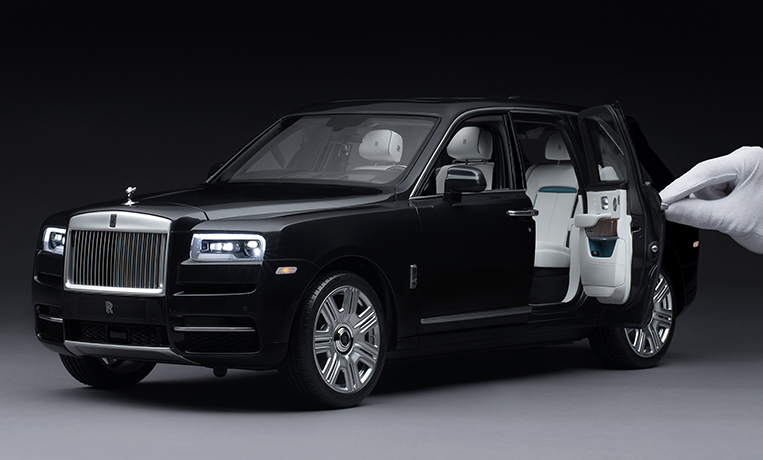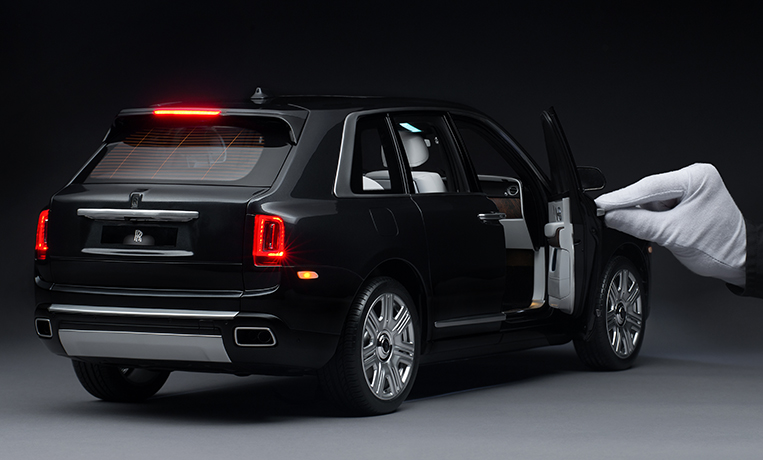 Consisting of over 1,000 parts and taking 450 hours to assemble, the miniature Cullinan is almost as out-of-this-world as its real-life version, and shares the same attention to detail and pursuit of perfection. Buyers can choose from around 40,000 standard colors (no, that's not a typo) or specify their own, which is then applied and polished to the same specifications as the real deal. On the inside, the miniature recreates every detail of the Cullinan's opulent cabin—including leather seats complete with piping, stitching and even headrest embroidery, as well as fully customizable wood finishes. The model also comes with a tiny likeness of the huge 6.75-liter twin-turbocharged V12 engine under its hood, and even has functioning lights that the proud owner can operate with a special remote control.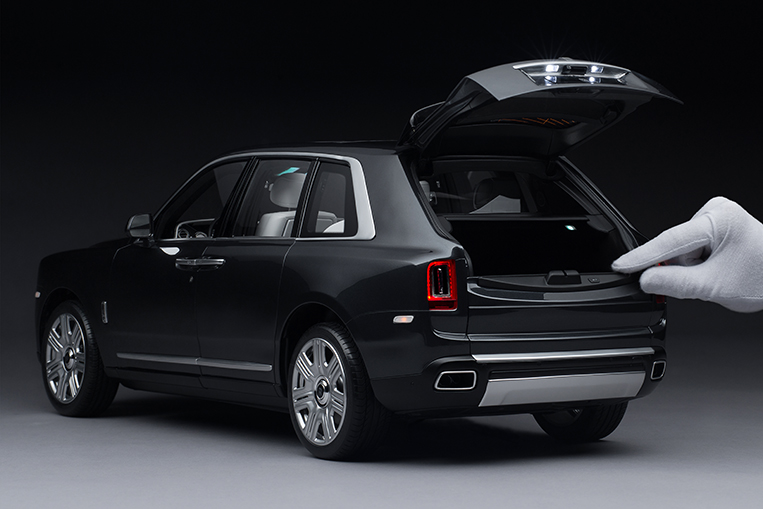 According to Rolls-Royce, this extravagant toy (if you can call it that) is aimed at Cullinan owners who are stuck at home due to the coronavirus pandemic, giving them something to play with while the real car has to remain in the garage. It also targets potential future owners of the luxury SUV. While regular dreamers would simply use an online configurator to see what their dream ride might look like, ultra-wealthy customers of the marque can order this scale model first to check if their chosen set of specifications looks nice.
If you fancy owning a cute but highly detailed Cullinan, then get ready to fork out around $17,000 (P863,000) for the pleasure. But since you flinched at the sight of the amount, this thing is probably not for you.