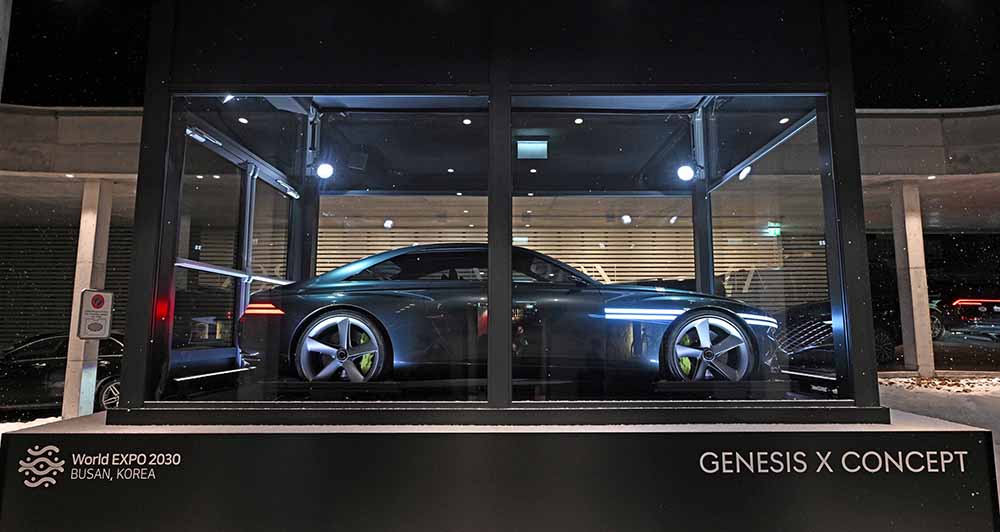 Hyundai went in full force to the World Economic Forum last week to push for Busan, South Korea, to be the upcoming host of World Expo 2030. The Korean giant brought its hybrid and electric lineup to Davos, Switzerland, to transport its nation's delegates to the prestigious meeting of minds.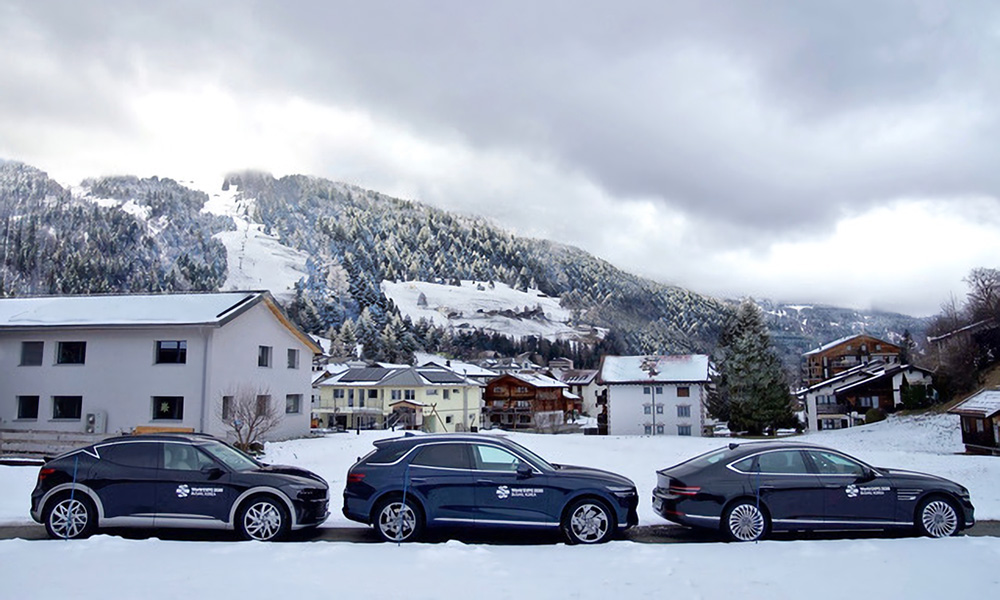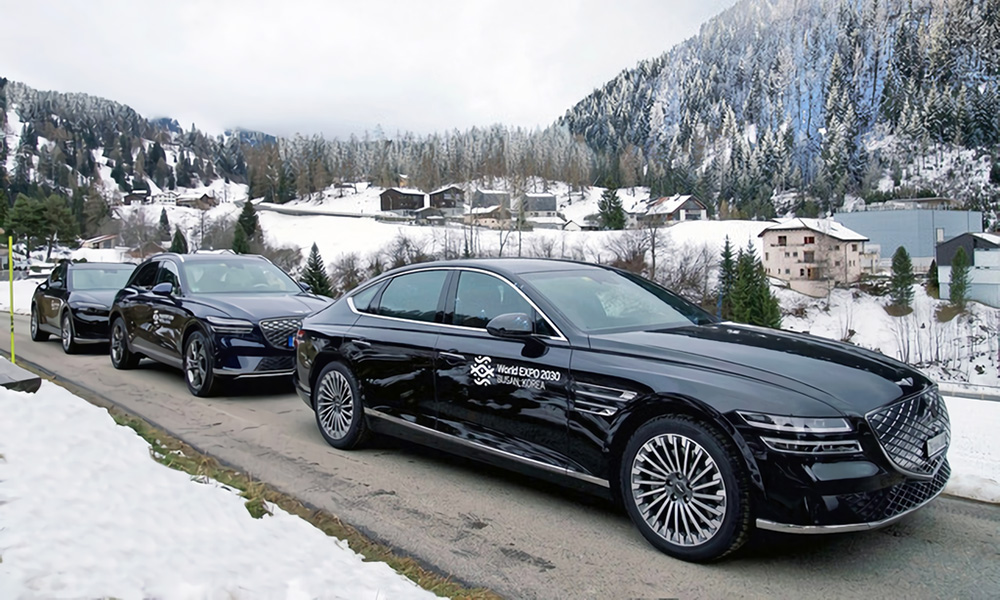 Hyundai's luxury marque Genesis rolled in with its electric models: the GV60 crossover and the electrified variants of the GV70 SUV and the G80 midsize sedan. The gorgeous Genesis X Concept coupe also made its presence known at the "Korea Night" event hall entrance, sitting inside a glass enclosure.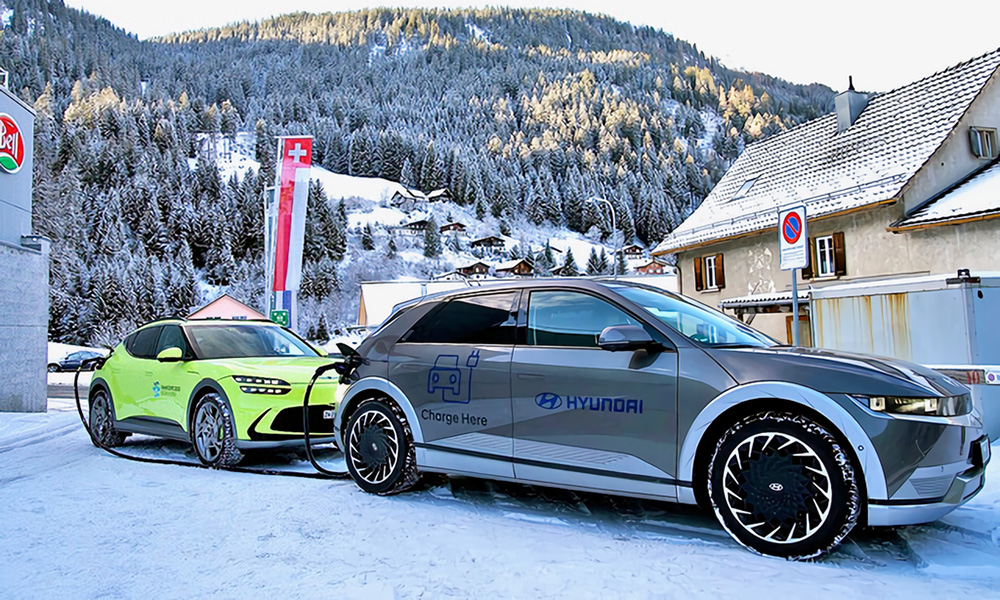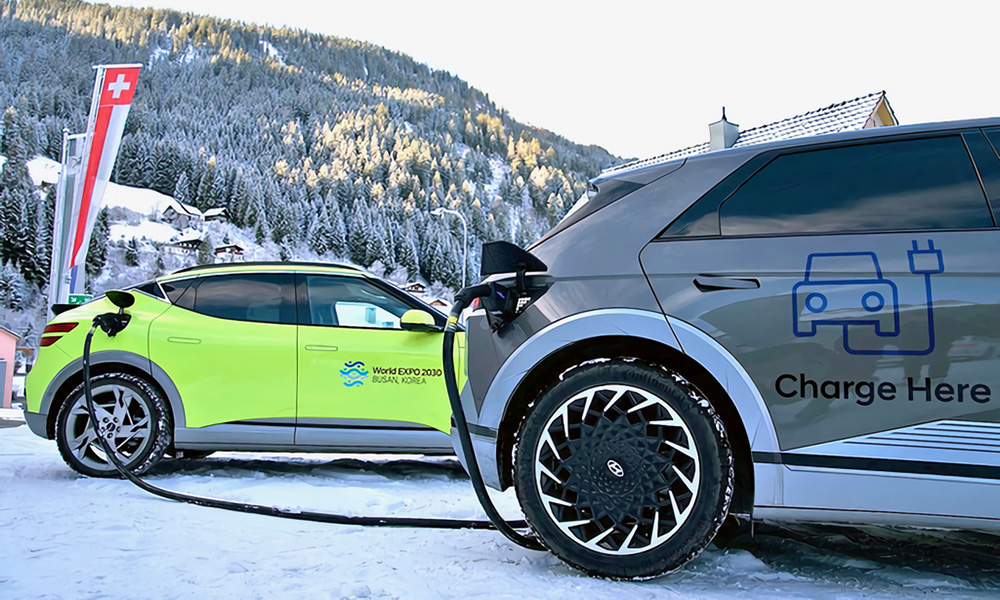 The plug-in hybrid version of the popular Santa Fe was also brought to the event. Bearing a body that will be launched later this year, the SUV is powered by a 1.6-liter turbocharged engine mated to a peppy electric motor. Also on-site were multiple Ioniq 5s tasked to provide backup electricity in case of emergency, with their Vehicle-to-Load (V2L) feature.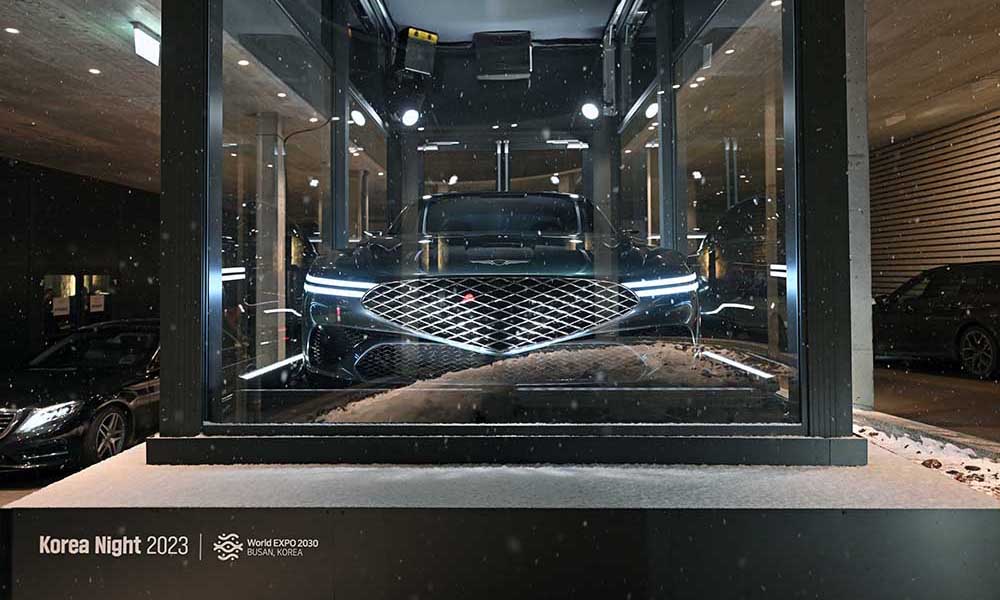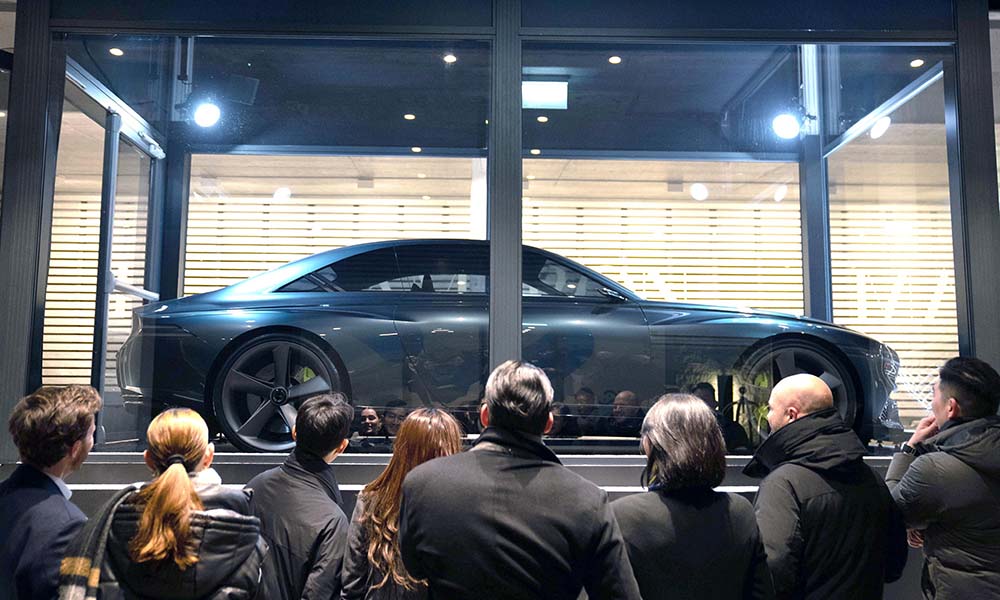 This is not the first time Hyundai used its vehicles as rolling billboards for the Busan World Expo push, as previous attempts had been made last year during the Bureau International des Expositions general assembly in Paris, and the G20 Bali Summit in Jakarta.
Aligning with the World Expo's vision of "Transforming Our World, Navigating Toward a Better Future," Hyundai Motor Group continues to bring excitement, and works toward a sustainable tomorrow.