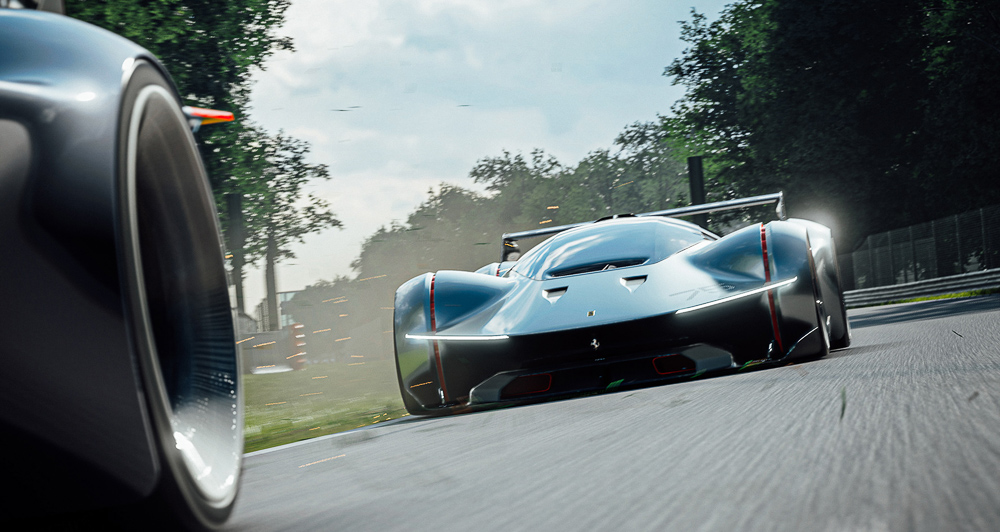 To celebrate the 75th anniversary of its first-ever race car (the 125 S), Ferrari has just released a concept car that anyone will be able to drive. Anyone who has a copy of the PlayStation game Gran Turismo 7, that is.
Because the car in question is the Ferrari Vision Gran Turismo, the first-ever virtual race car by the firm that was developed especially for a video game. By releasing this virtual machine, Ferrari is joining the likes of Porsche, Jaguar, and Lamborghini, which have already created vehicles for the famous driving-game franchise.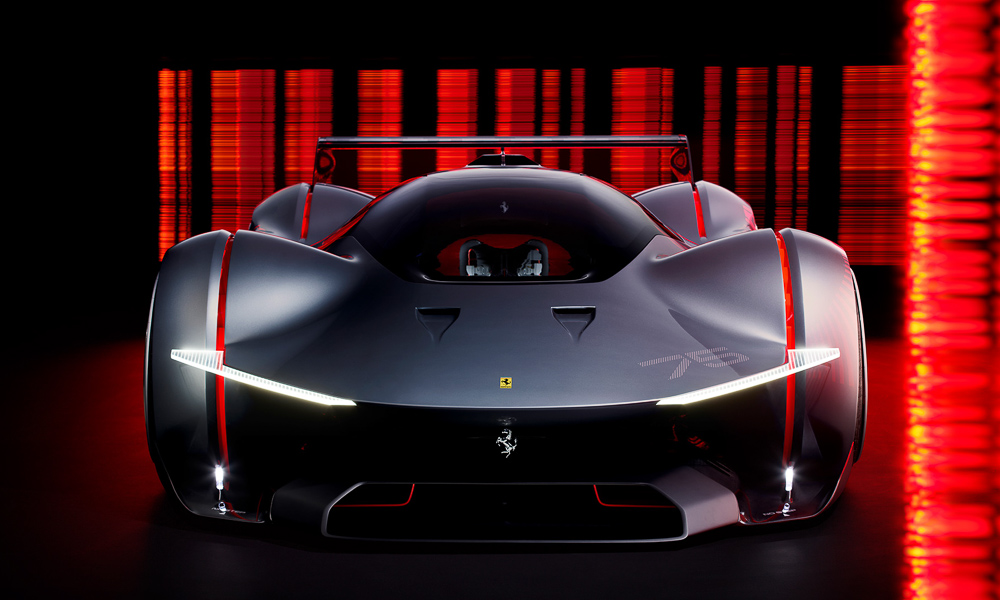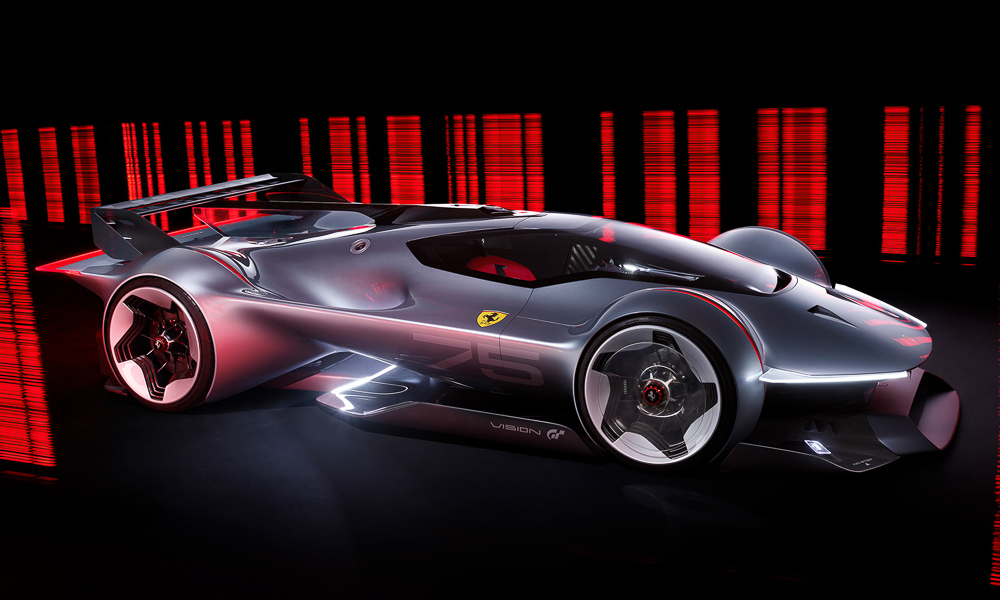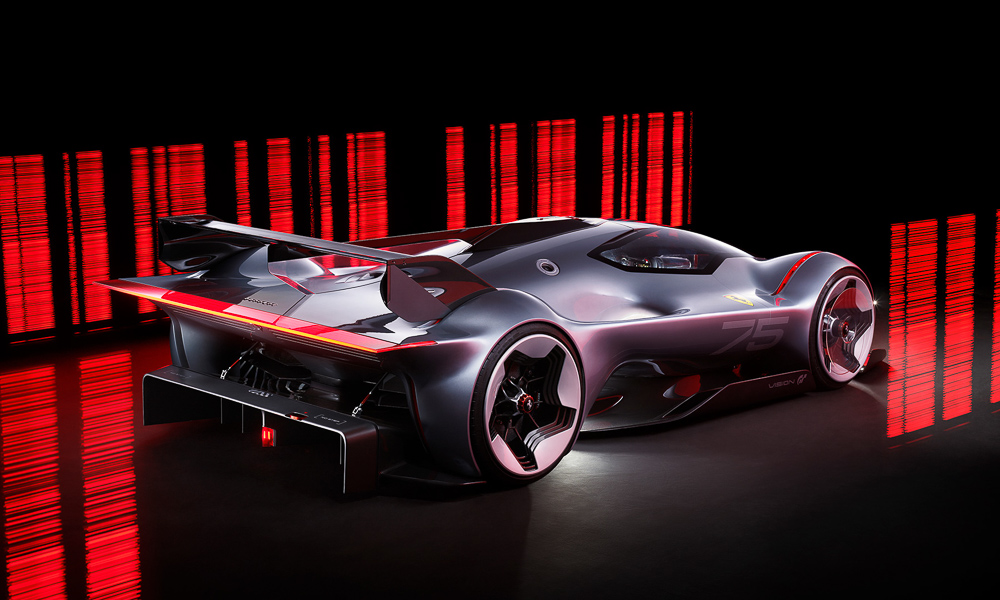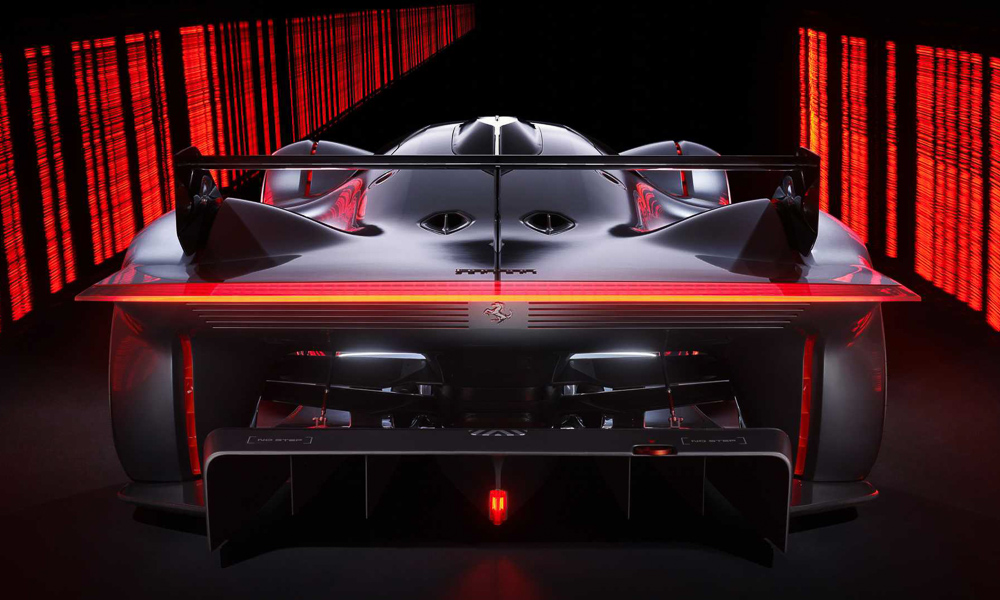 The Ferrari Vision Gran Turismo was inspired by famous racing prototypes from the '60s and the '70s like the 330 P3 and the 512 S, and was drawn up under the watchful eye of design senior vice president Flavio Manzoni at Ferrari Centro Stile in Modena.
It is powered by the same 3.0-liter twin-turbo V6 as the 296 GTB, but has been given a performance increase to 1,030hp at 9,000rpm. On top of that, it features three electric motors that can add a further 326hp. Power from the petrol engine is transmitted through an eight-speed dual-clutch transmission, while the additional electric motors turn the car into an AWD hypermobile.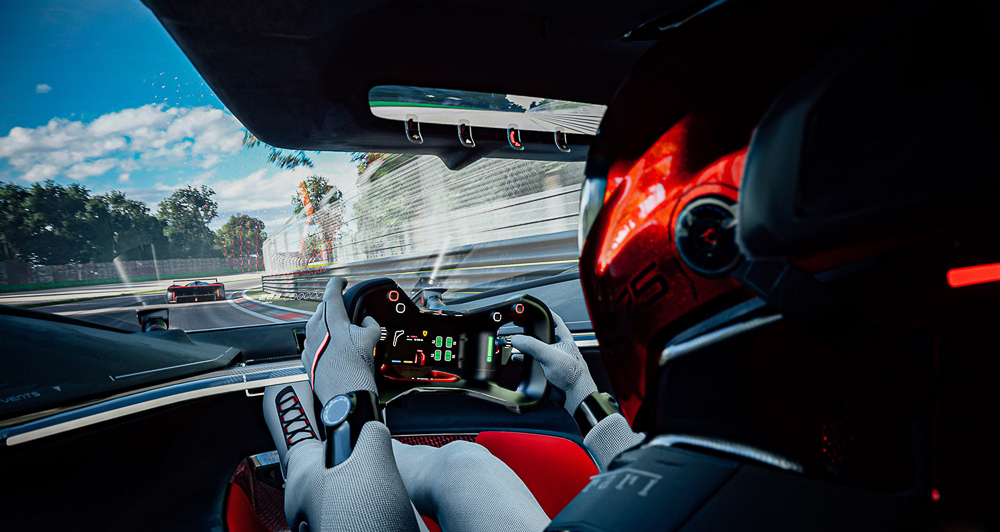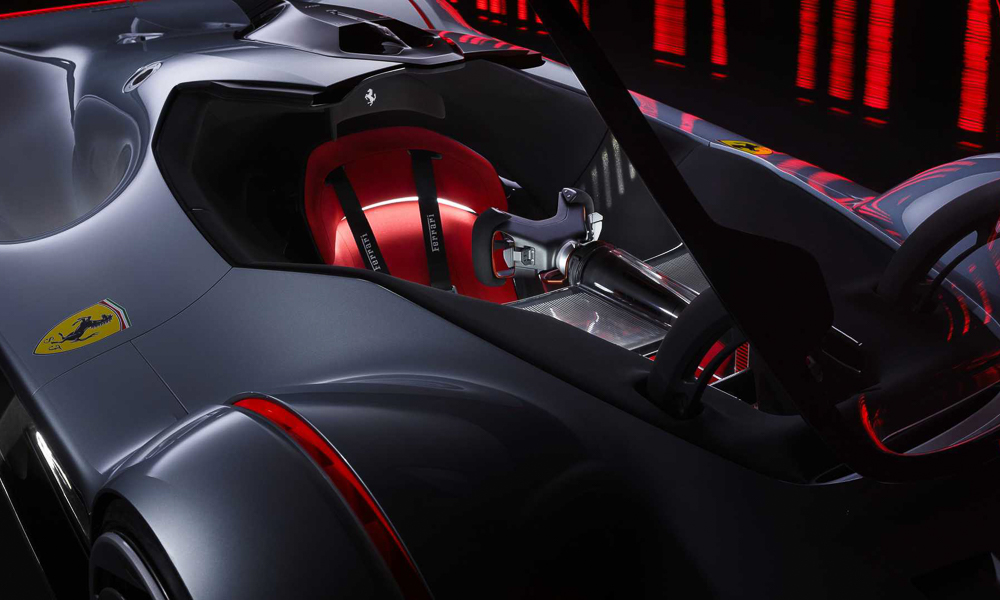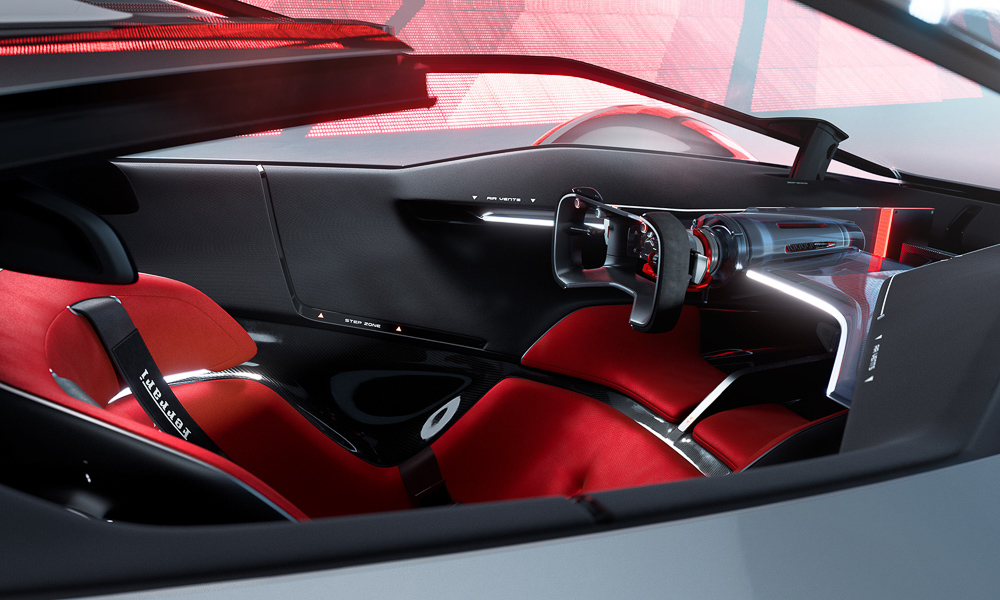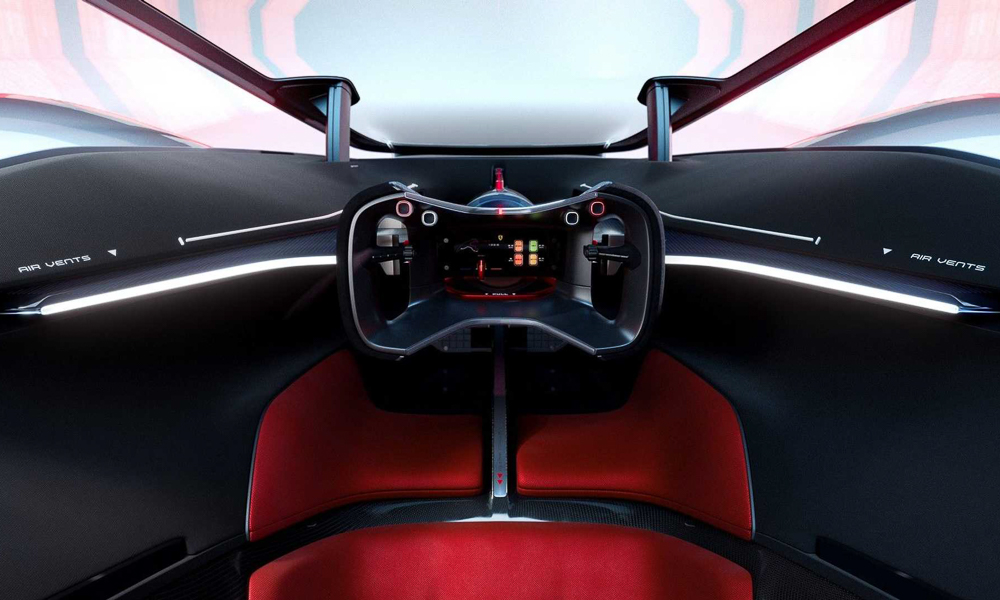 Ferrari estimates that the 1,250kg light machine can go from zero to 100km/h in less than two seconds, from zero to 200km/h in less than five seconds, and to a top speed of some 350km/h.
Sounds like a real good addition to any GT7 garage, and a guarantee for some proper racing fun then. Virtually made from a carbon-fiber chassis and fitted with elasto-kinematic suspension, Ferrari estimates that this virtual racer can go around the company's Fiorano test track in a mere one minute and 10 seconds, or nine seconds faster than the firm's flagship road car, the SF90 Stradale.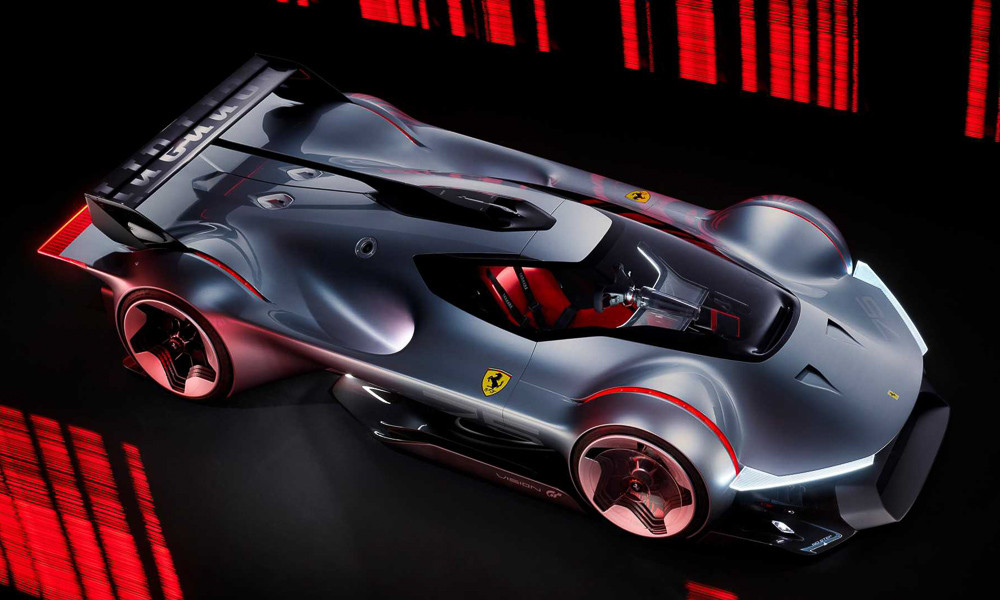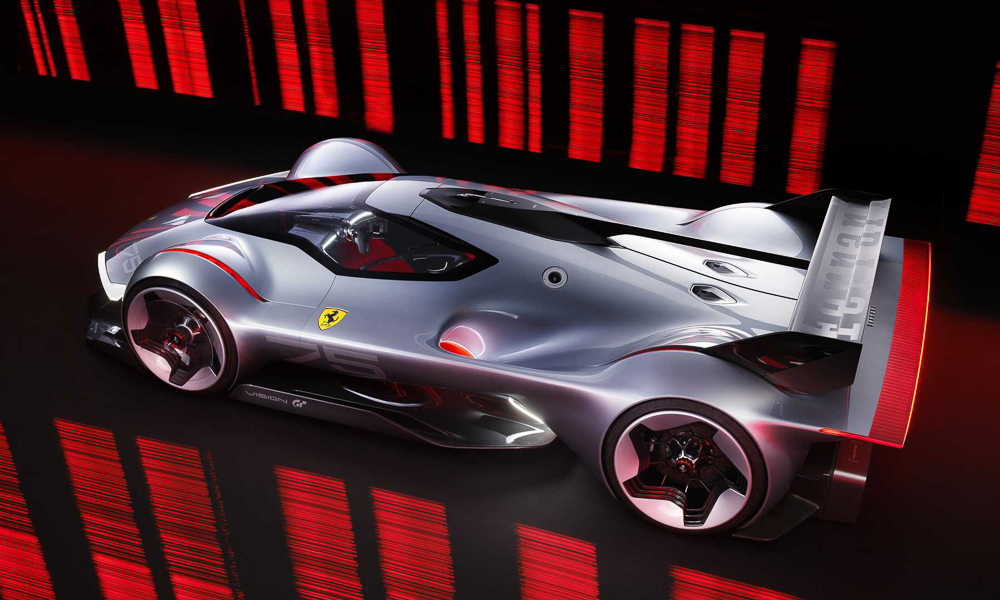 The design of this futuristic single-seater is probably the most extreme thing to ever emerge from the Ferrari HQ. It combines flowing lines with sharp edges, has a massive splitter at the front, and has an even bigger diffuser at the rear.
The machine seems to stick to the road with almost no visible ground clearance, and the cockpit opens upward like a fighter jet. And the huge rear wing, which is connected to a semi-transparent fin in the middle, receives tons of air from equally massive side vents.
The Ferrari Vision Gran Turismo can be downloaded on GT7 from December 23. And if you're wondering what it looks like in real life, then you can head to the Ferrari museum in Maranello where a full-scale version of it will be on display from December 15th.