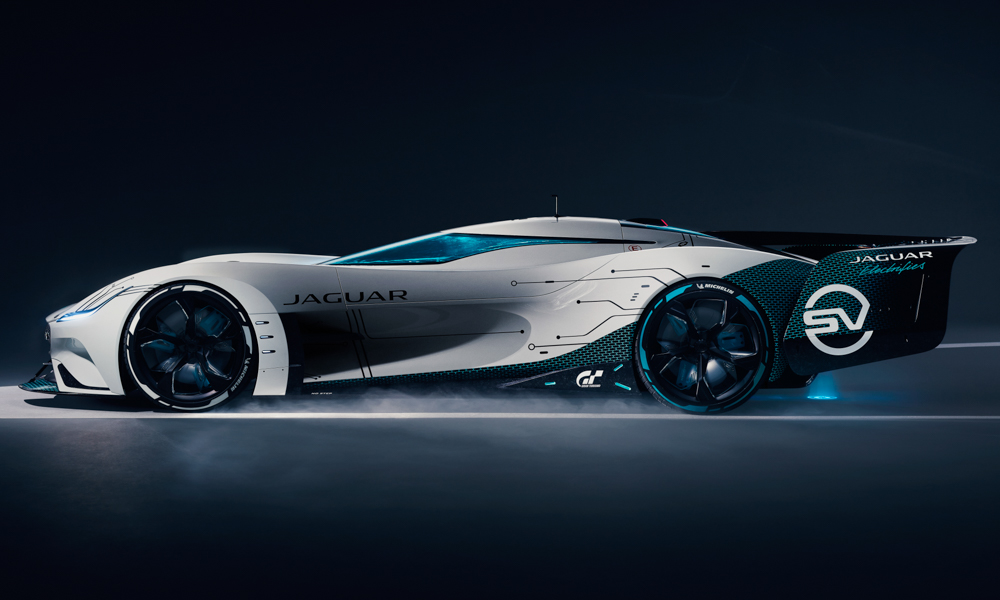 Concept cars are usually meant for show, but thanks to the advent of video games, most of these cars can be driven by us mere mortals—albeit virtually. Gran Turismo's Vision GT project took that to the next level, where various manufacturers were allowed to design radical concept cars without limits for the virtual world. Jaguar is one of those manufacturers, and the Vision Gran Turismo SV is its second entry into this program.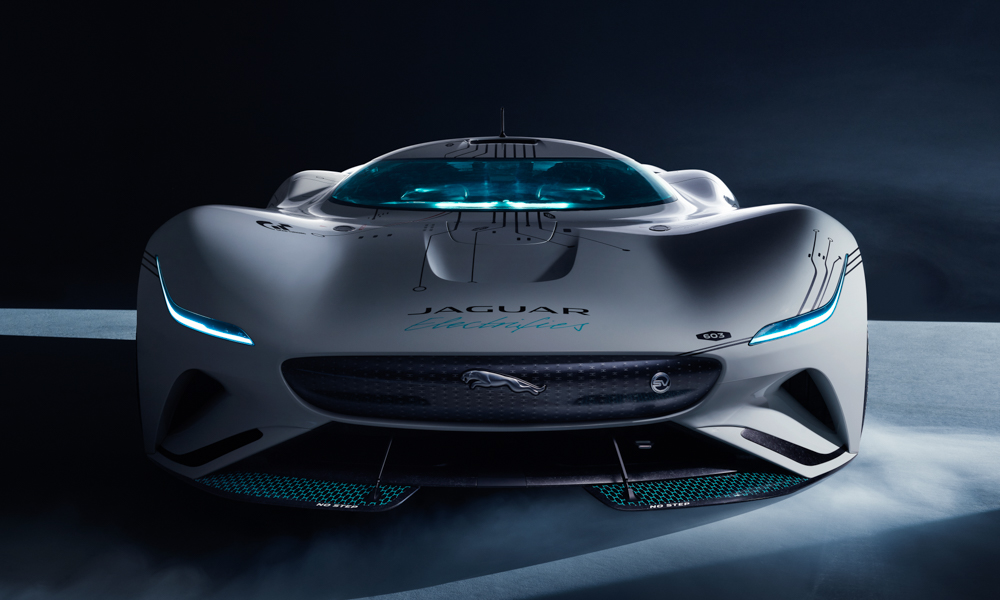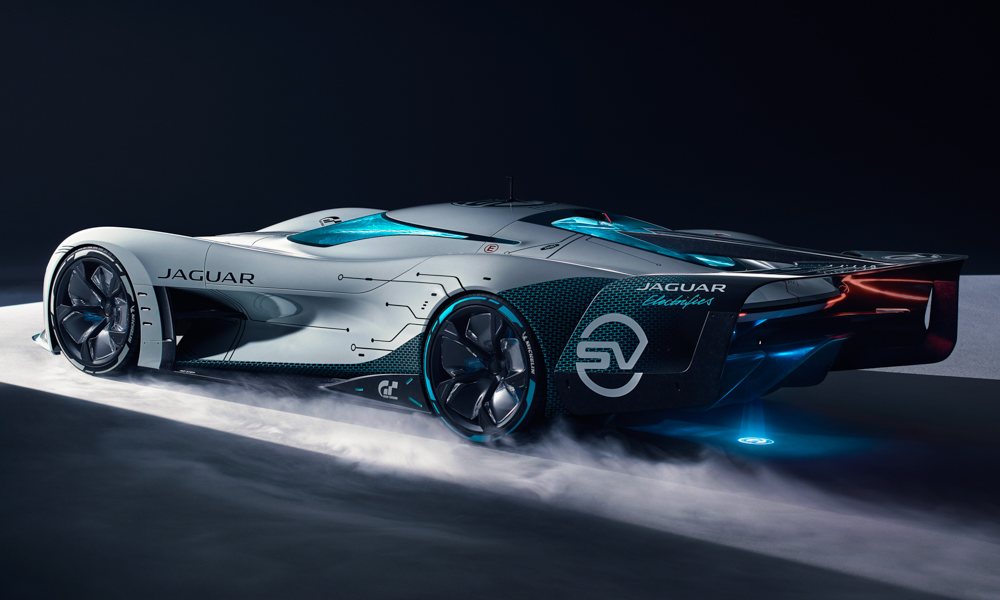 The Vision Gran Turismo SV is based on the Vision Gran Turismo Coupe, which is also part of Jaguar's concept car lineup for the popular video game. Compared to the original concept car's sleek and voluptuous body, the new one has one heck of a wing directly inspired by the XJR-14 Group C endurance racer. This and a few aerodynamic tweaks allow the car to produce copious amounts of downforce to keep it firmly glued to the track.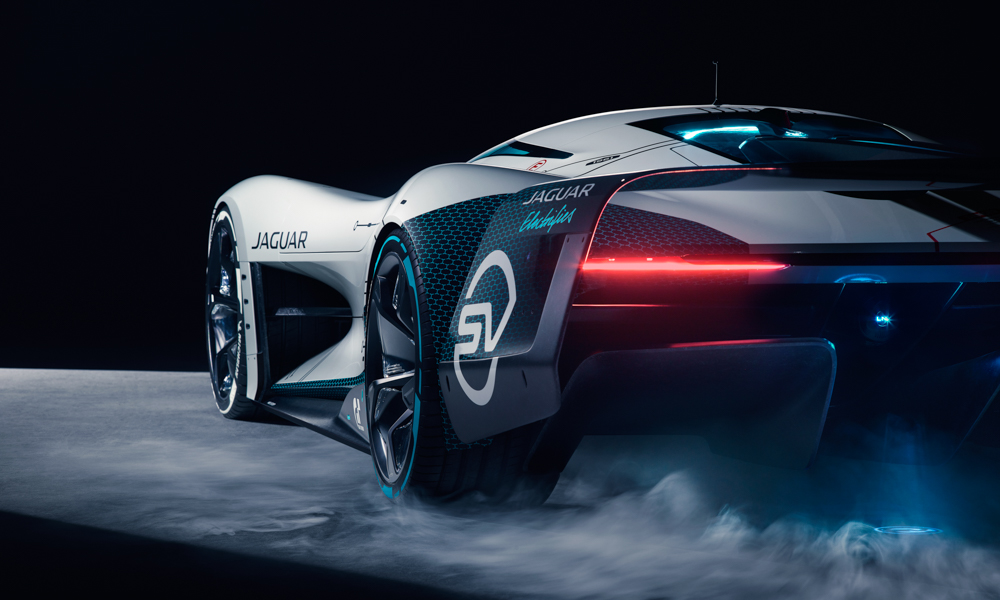 Under the (virtual) sheet metal, this car sports four motors all around rather than the original's three-motor arrangement. This gives the Vision Gran Turismo SV all-wheel drive and torque vectoring, which should help it take corners faster. Total power output is boosted to a bonkers 1,876hp, with a 0-to-100km/h time of 1.65 seconds and a top speed of 410km/h.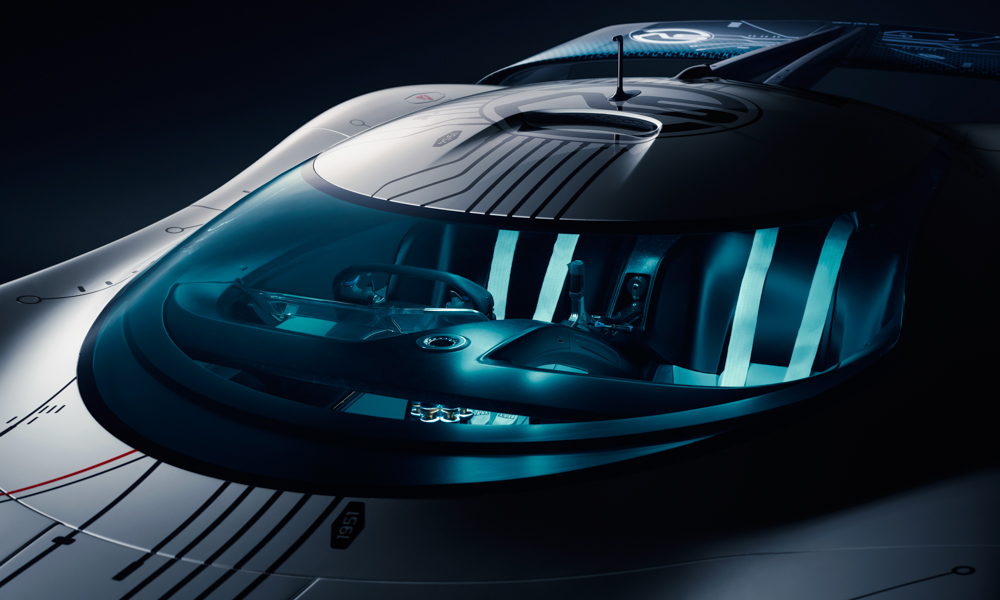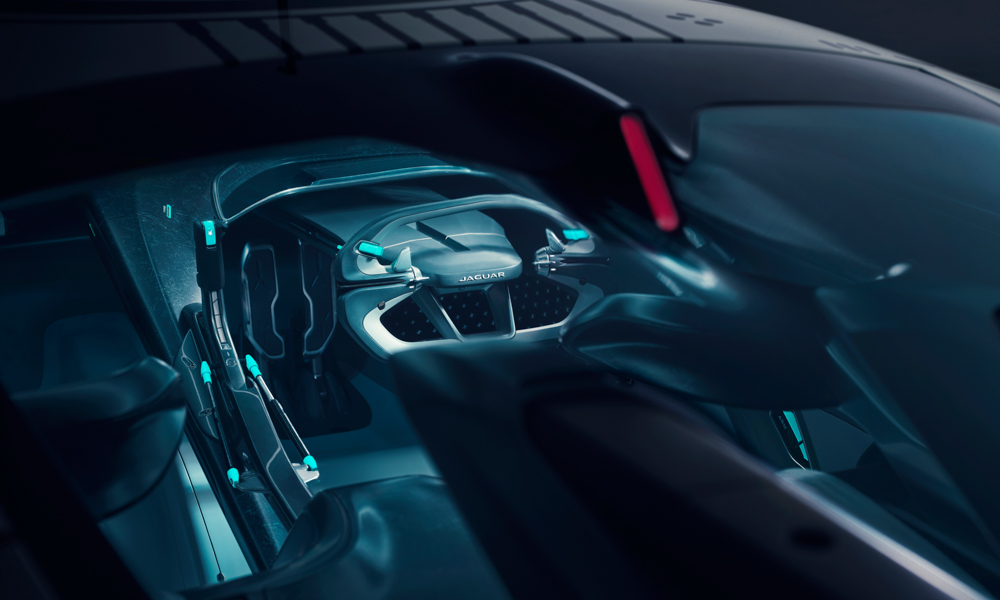 Aside from the four-point harness and the roll cage, one interesting change to the interior is that Jaguar is utilizing a new fabric called "Typefiber"—a sustainable material that is also lightweight. The British automaker is testing this material in its Formula E car, so it's interesting to see fictitious substances being used in real-life applications.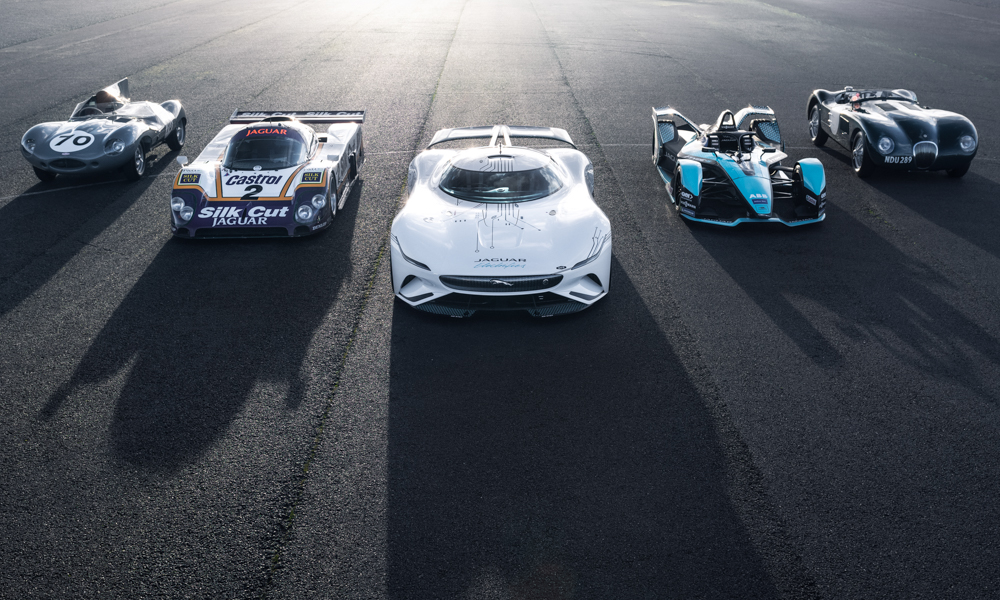 Now, for anyone excited to test the SV, it won't be coming out immediately unlike previous Vision Gran Turismo concept cars. This vehicle is slated to come to the Gran Turismo franchise in 2021, though it is not clear which iteration of the video game this thing will debut in. Don't be surprised if this thing pops up in Gran Turismo 7. Something to look forward to, then.