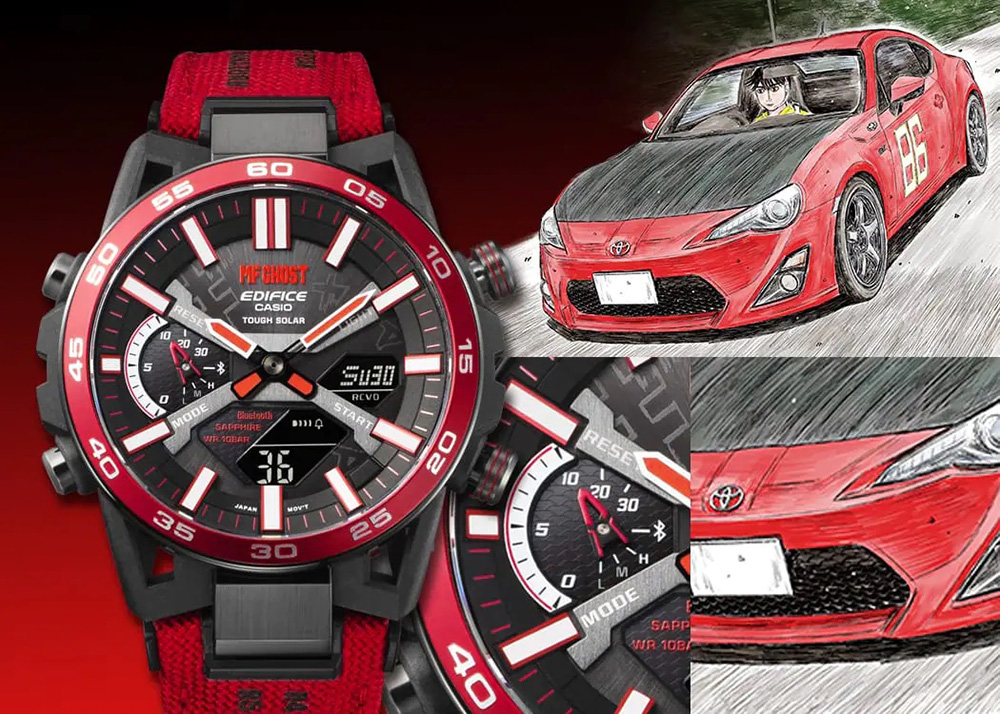 If you're a bit of a "weeb" (like yours truly) and you adore cars, it's likely that you have watched (or read) the ever-popular Initial D and are excited for its successor, MF Ghost, which has an anime series that has still to air.
But that won't stop most from reading ahead and becoming fans of Kanata Livington and his bright-red Toyota GT86. And for those who want some official memorabilia, we can point you toward the Casio Edifice ECB-2000MFG.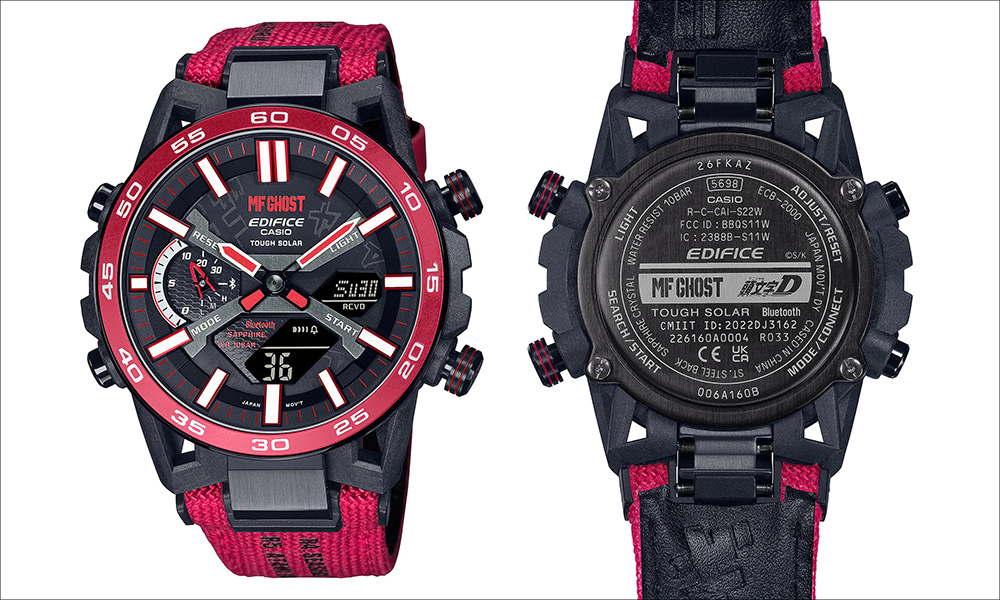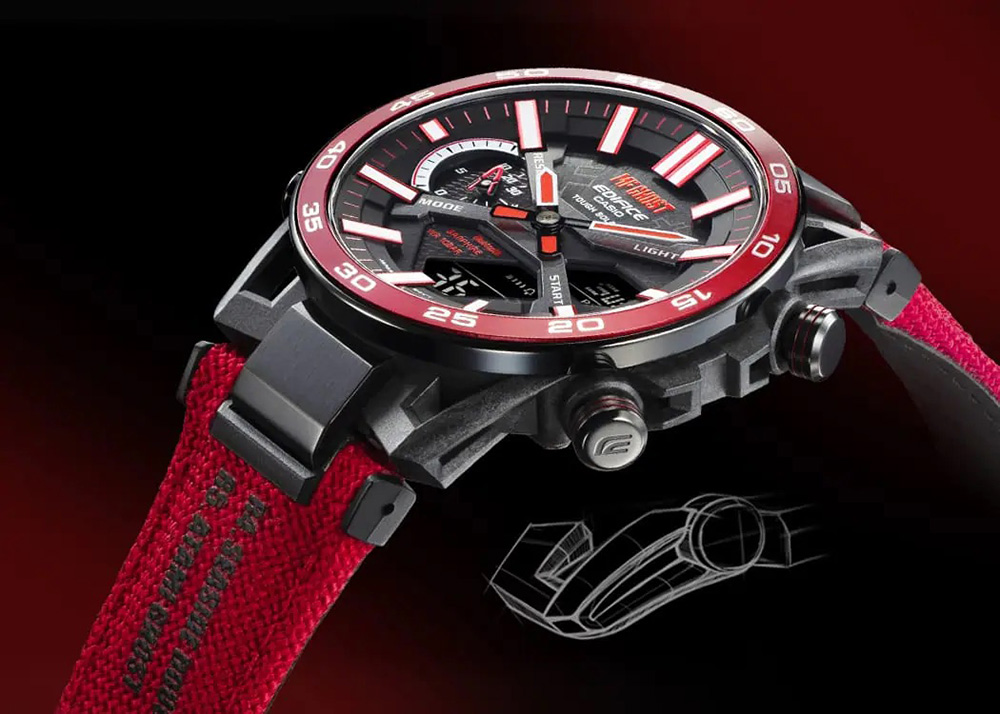 To get the basics out of the way, you're getting a 47.8mm, black-plated stainless-steel case with 100m of water resistance.
Underneath the sapphire crystal is a solar-powered movement that has up to seven months of battery life (without recharging it and not enabling the battery saver). You can connect to a smartphone via Bluetooth, and you get features like auto time adjustment across the world, a stopwatch data transfer, and a phone finder.
Now, we can point you to the watch's eye-catching black-and-red motif that also has a "double-wishbone suspension arm design" found on the case, which is made of carbon-fiber-reinforced resin.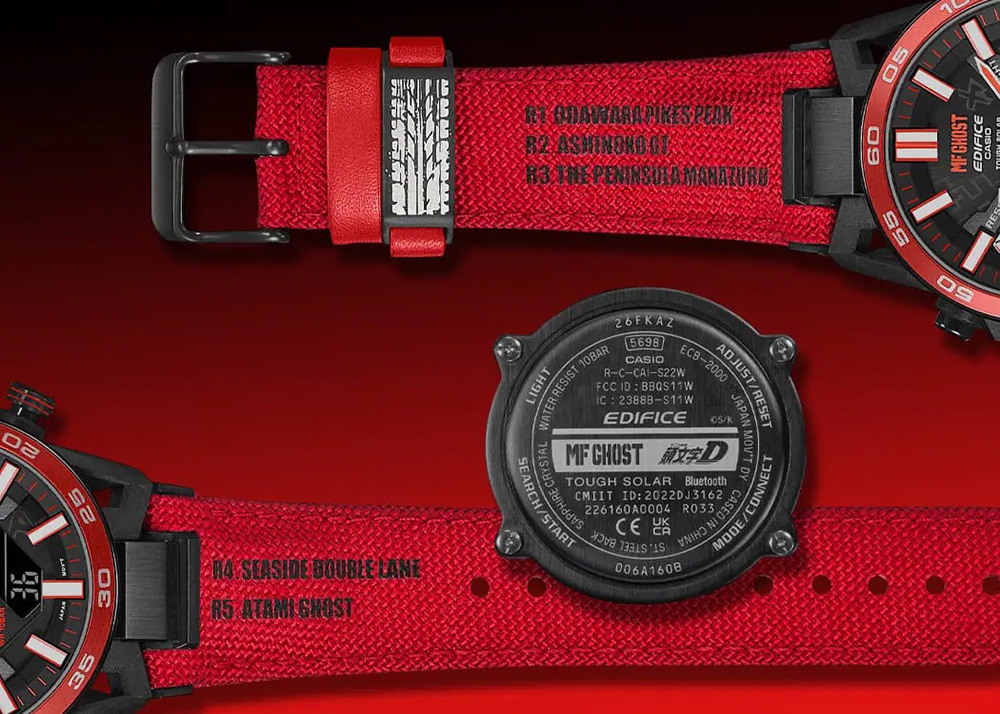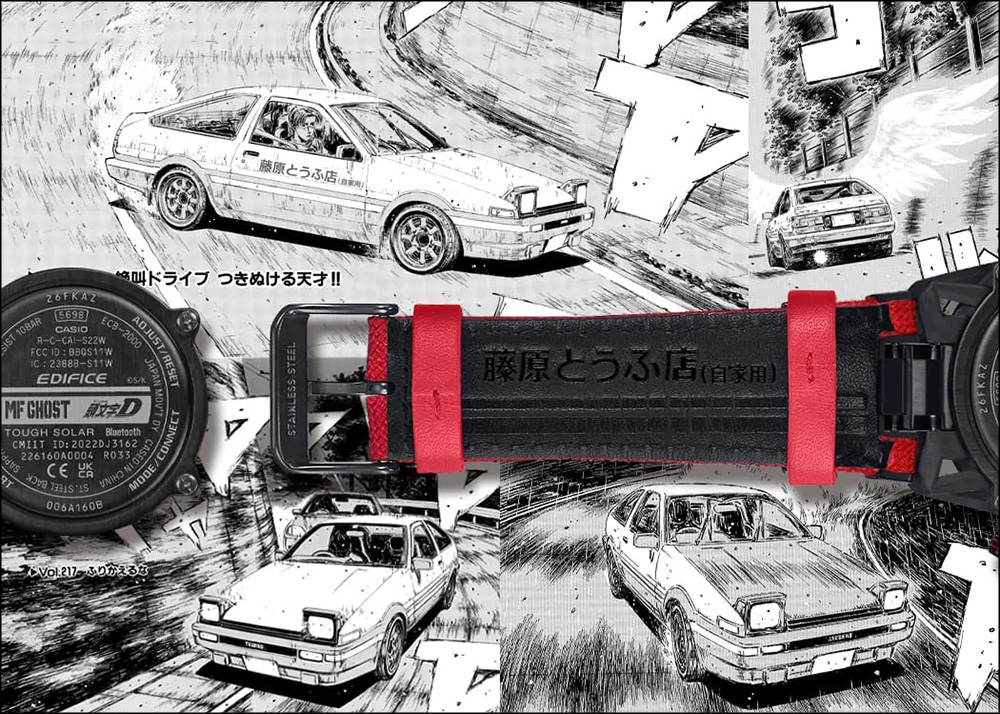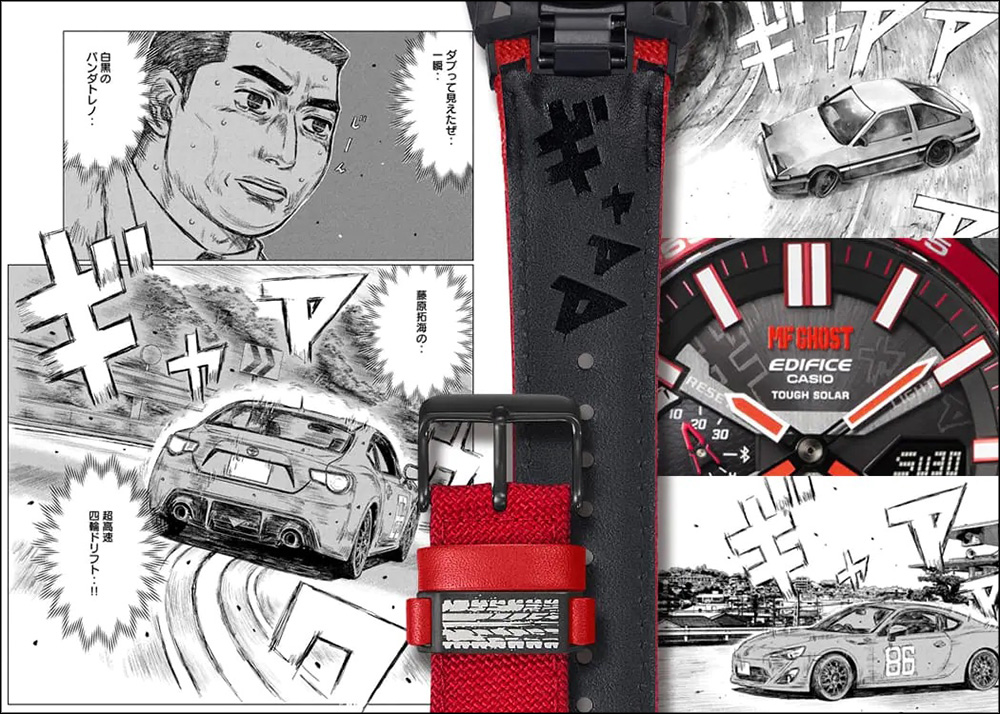 That's very cool, but you'll want to pay special attention to its dial, and the underside of the longer side of the Cordura fabric strap. You'll see the katakana for "gyaa," which is the sound effect used in the manga to represent tire screeches.
The upper part of the strap has a tire mark on one of the strap keepers, and you can see the five courses that appear in the manga series. Finally, on the underside of the strap with the buckle, you'll see the iconic text that means "Fujiwara Tofu Shop (Private Use)," which you see on the famous AE86 used by Takumi Fujiwara.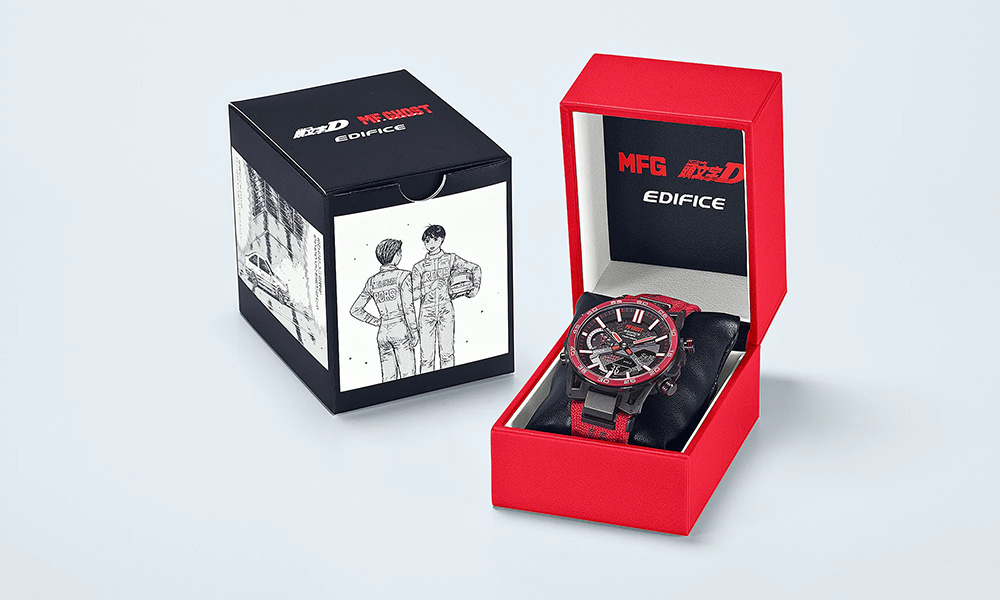 Finally, the caseback has the title logos of both series engraved, and you'll receive the watch in a rather tame but special packaging featuring illustrations from the two titles' author, Shuichi Shigeno.
The watch should be available to buy soon, but you can expect it to be a hot item in both anime and car circles alike, so you know what to ask your friends or family for this coming Christmas season.