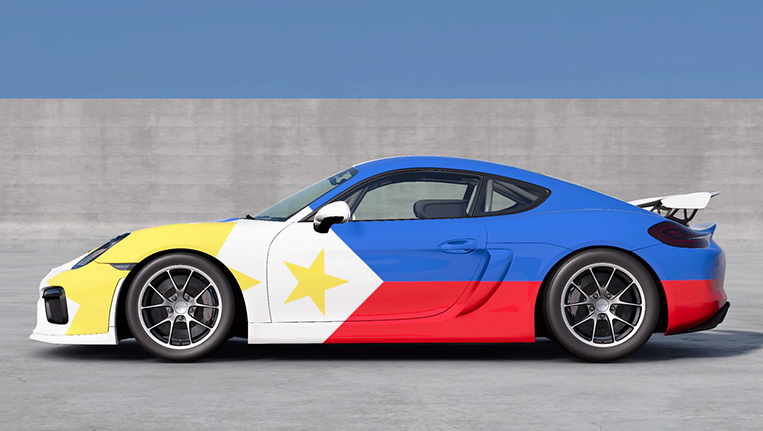 A long-awaited feature of Gran Turismo Sport is finally being released, albeit gradually: the Decal Uploader. Now players can create and upload their own designs, opening up a whole new world of high-resolution fun.
Gran Turismo Sport was launched in October to mixed reactions from the car-loving crowd, with the trademark high-resolution imagery and a new VR mode mostly winning praise, while issues such as the flawed penalty system used during races and a distinct lack of car brands and models have irritated some fans of the franchise. The ability to create colorful liveries for your car and then take beautifully rendered pictures of it in what is called Scapes mode, however, has been universally well received. And now, one feature that was announced by the makers a while ago but had not been made available at launch is finally making its way to players.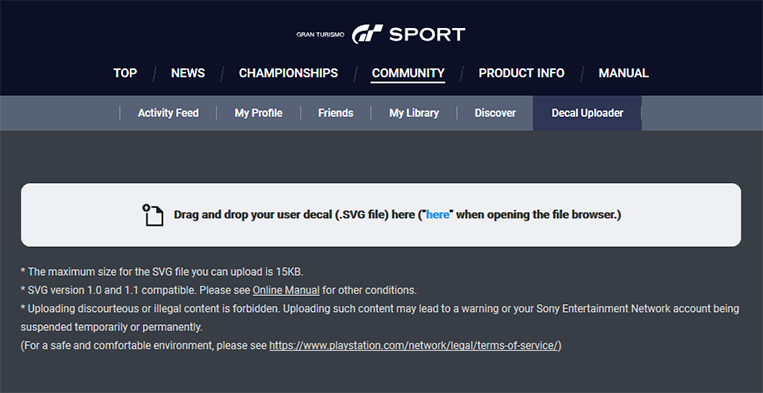 The Decal Uploader, which is gradually being rolled out to players across the world, allows you to upload your own design and use it as a decal on cars in the game. There are some limitations to this, such as the file having to be in Scalable Vector Graphics (.svg) format and being no bigger than 15KB, but once accepted by the system you can access and choose your uploads from within the livery editor.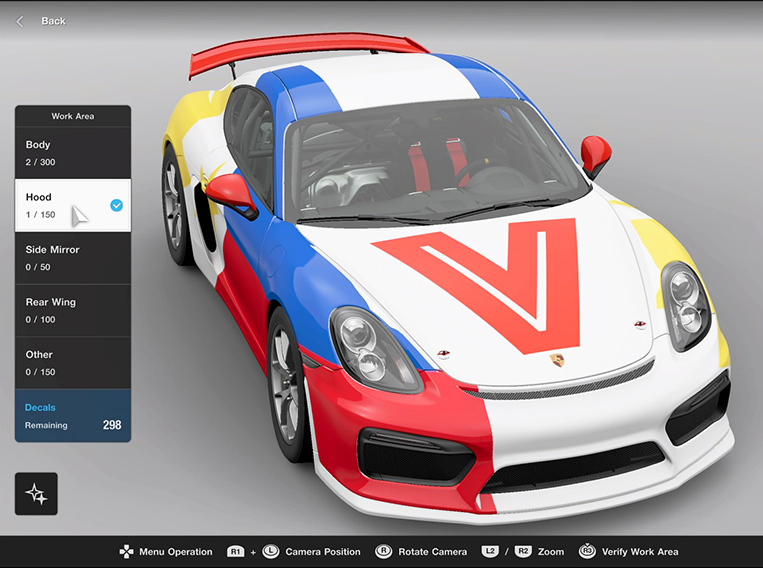 People have already started uploading tons of decals, ranging from brand logos to flags and fantasy artwork, but it seems as if the GT Sport system is sometimes struggling to display them all correctly, with the number of entries accessible via the in-game search feature appearing somewhat limited. We assume this might just be a teething issue. You can also search for decals from your GT Sport community account, which gives slightly better search options, or simply browse one of the many forums catering to GT Sport players. There is also a clause that says you're not supposed to upload any illegal or naughty imagery, so consider yourself warned.
We only had a quick play with the feature, and it definitely holds the potential for hours of livery-creating fun in front of your console. More and more images are being shared on social media as well. Now, what's a nice decal to put on a sports car?