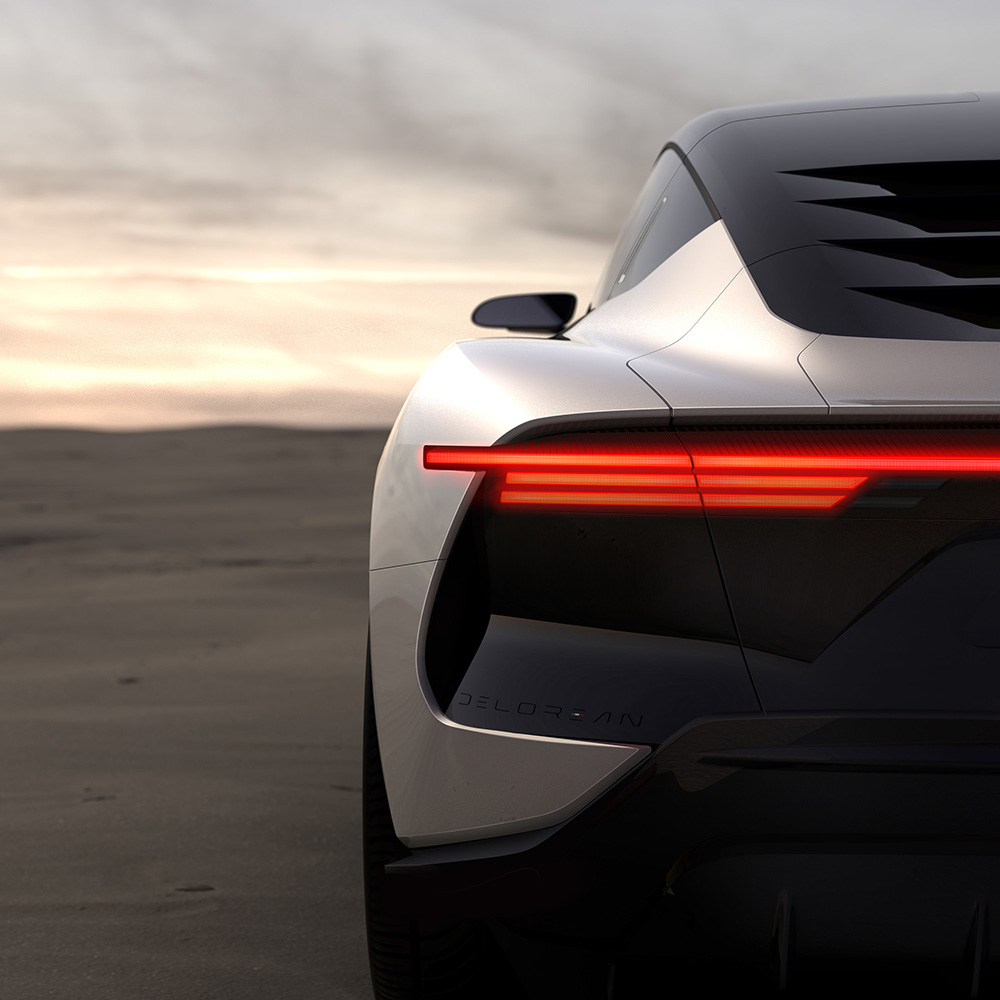 The Internet was abuzz about the return of the DeLorean earlier this February from a short teaser video that made the rounds on your favorite social-media platforms. It garnered some hype, but most people quickly forgot about it.
That is, until now after the DeLorean Motor Company posted a teaser photo of a rear-three-quarter shot of a new concept car sporting the same familiar silver-and-black color scheme as its namesake.
Yes, that iconic stainless-steel-bodied, gullwing-door-toting pop star of a time machine will be making a comeback for real this time as an electric car (complete with the gullwing doors), and it will be revealed this August 18 at the Pebble Beach Concours d'Elegance.
The company will also reveal the official name of the vehicle by then, and it will be on display at the Concept Lawn on August 21 if you want to check the car out in person.
The firm still restores and produces parts to keep the many existing original DeLoreans on the road until today, so we can sleep a little easy knowing this isn't some brand-new EV startup that will disappear off the face of the earth a month after it reveals a car.