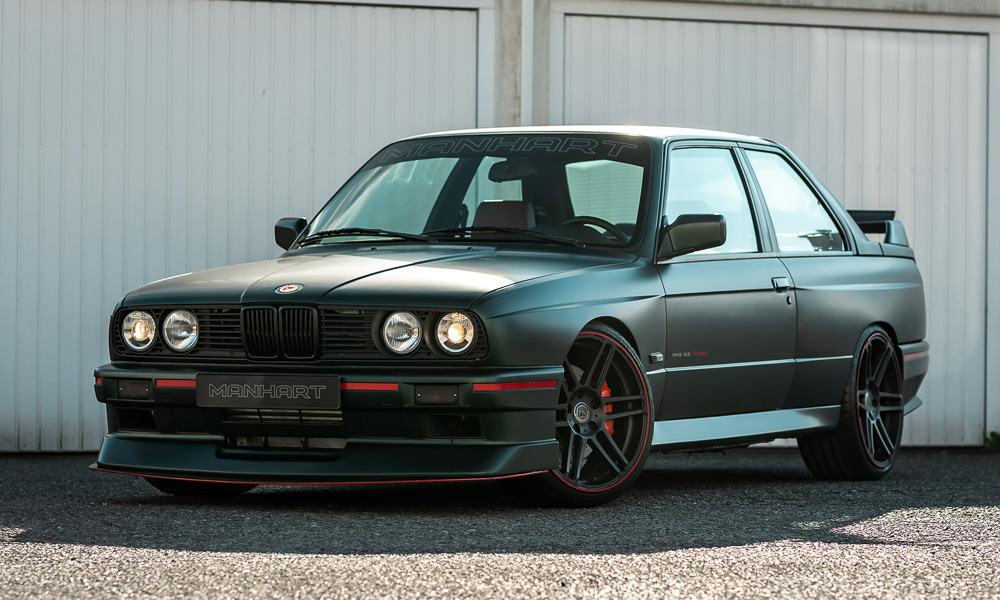 Some would consider carrying out any engine swap on an E30 M3 to be an act of sacrilege. But if it's done the way German tuning house Manhart just did, we think it's not only okay but actually takes the famous machine to a new level of awesomeness.
Say hello to the Manhart MH3 3.5 Turbo, a black dream of a car that sits somewhere between modified classic and full-on restomod. This M celebrates the firm's history and combines the engineering of three famous companies in a way we have never seen before.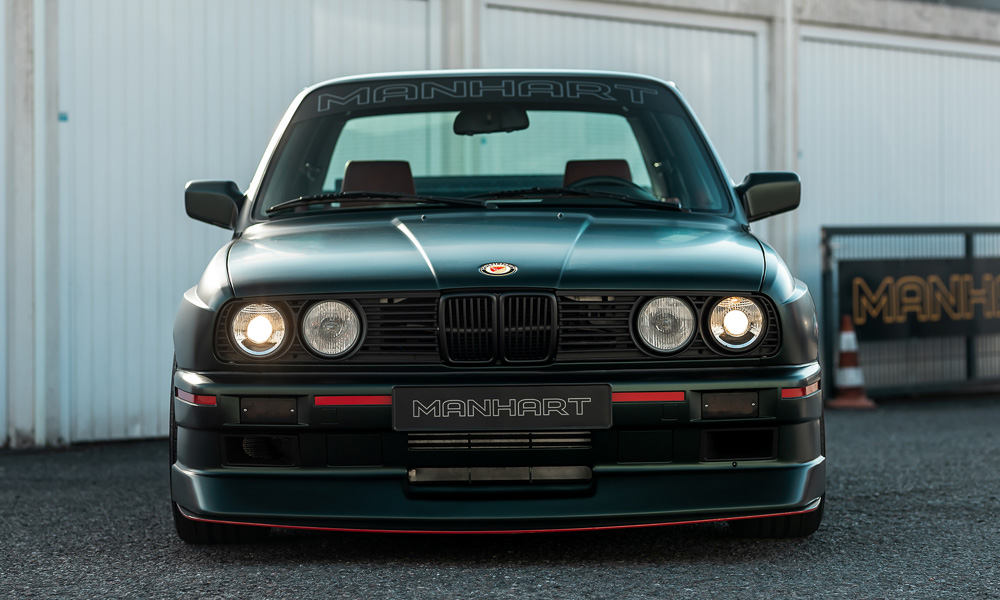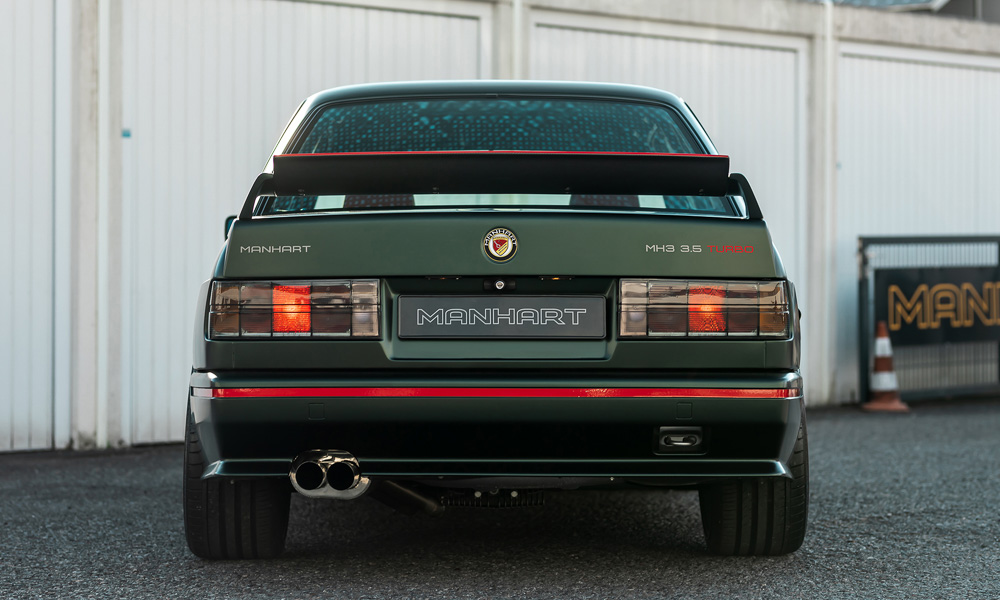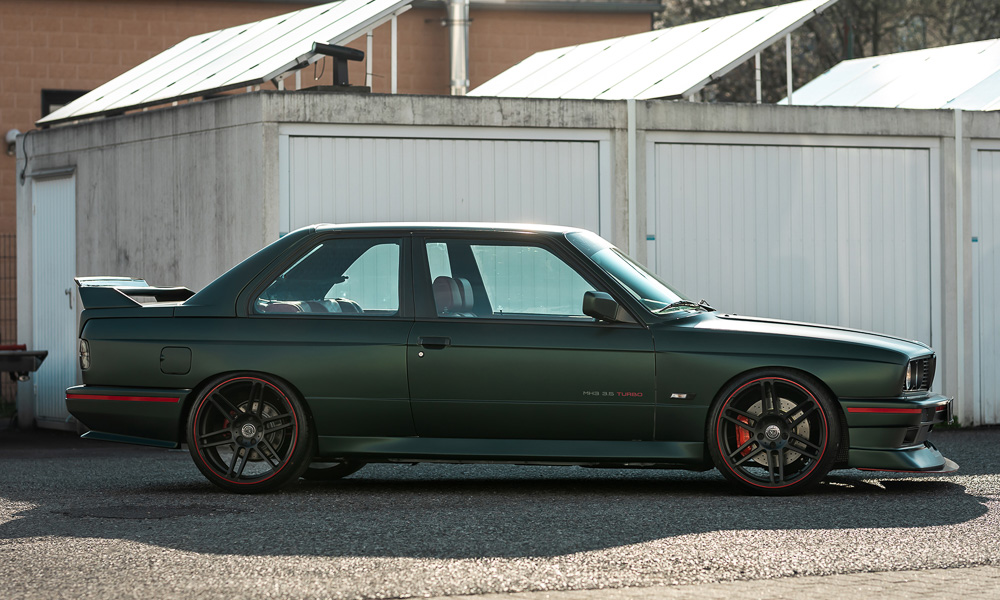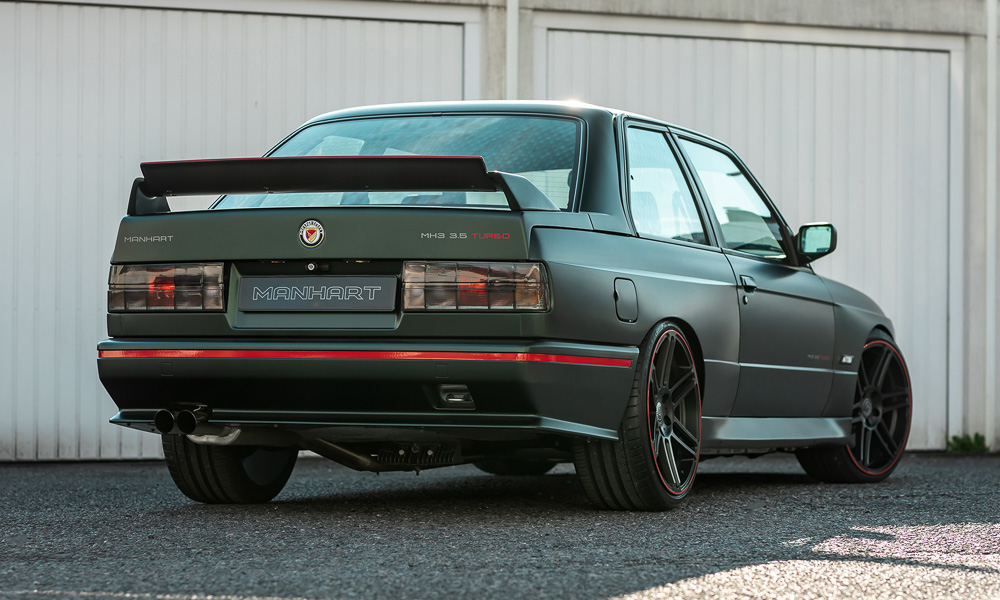 When it rolled out of the factory many years ago, this M3 was fitted with the usual 2.3-liter four-banger that, for the time, was pretty adequate, and excited drivers with around 200hp and a 7,250rpm redline. The Manhart crew looked at it and decided that this special project needed a bit more oomph, but not any old modification would do.
Instead of fiddling with the S14B23 engine, they unceremoniously chucked it out and replaced it with—wait for it—the turbocharged six-cylinder powerplant of an Alpina B7S Turbo. As classic engine swaps go, this one has to be up there with the wildest.
The stock in-line-six already unleashed 330hp, and was quite a head-turner (or head-snapper) during its time, but this one had the KKK K27 turbo and intercooler tweaked to squeeze a mighty 405hp and 650Nm out of it.
Power is transmitted in the only acceptable way for this car, and that's to the rear wheels via a five-speed manual box and a Drexler differential with 25% lock and extra cooler. Power output can be adjusted via a manual boost controller, and a Manhart exhaust system announces the—probably often sideways—arrival of this beauty to the world.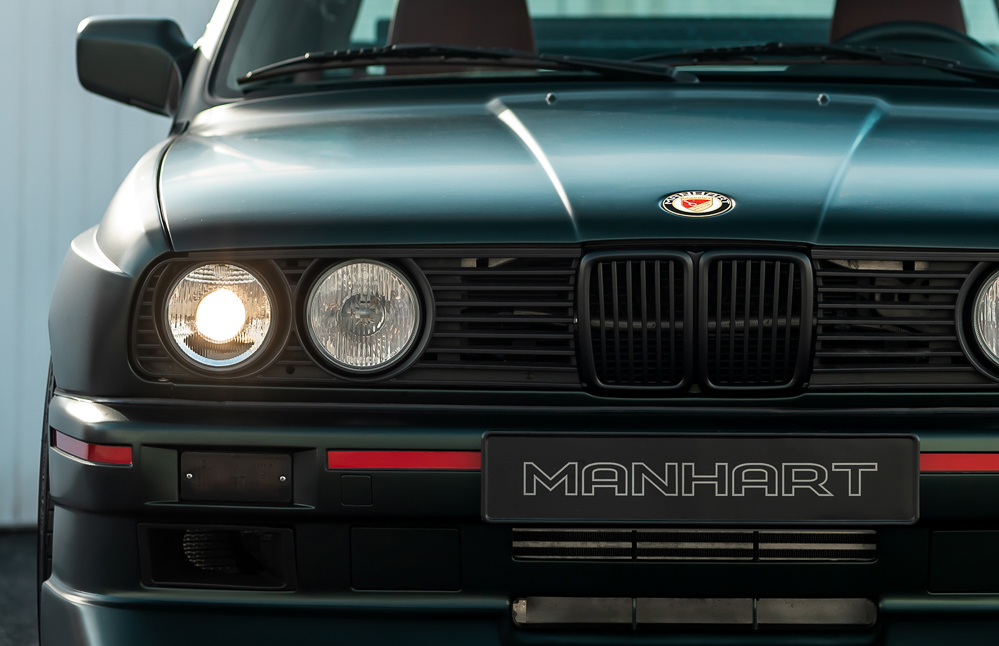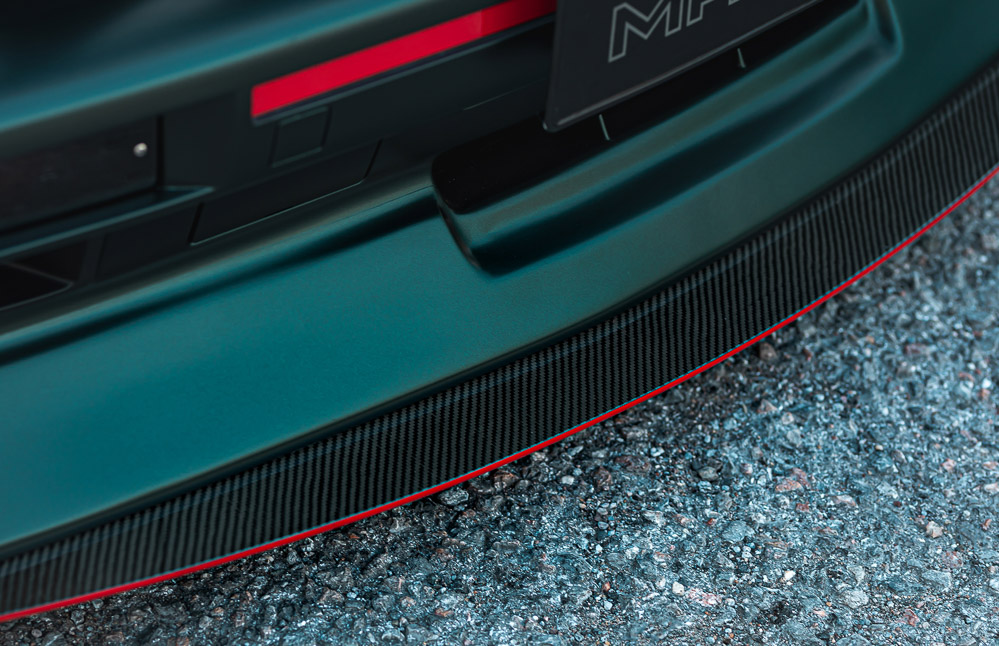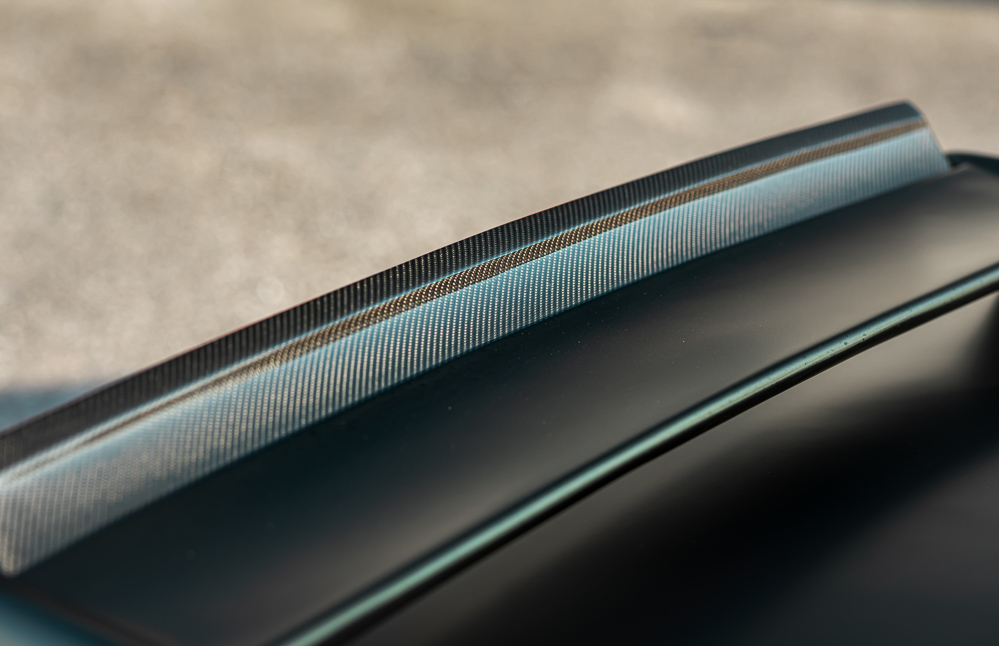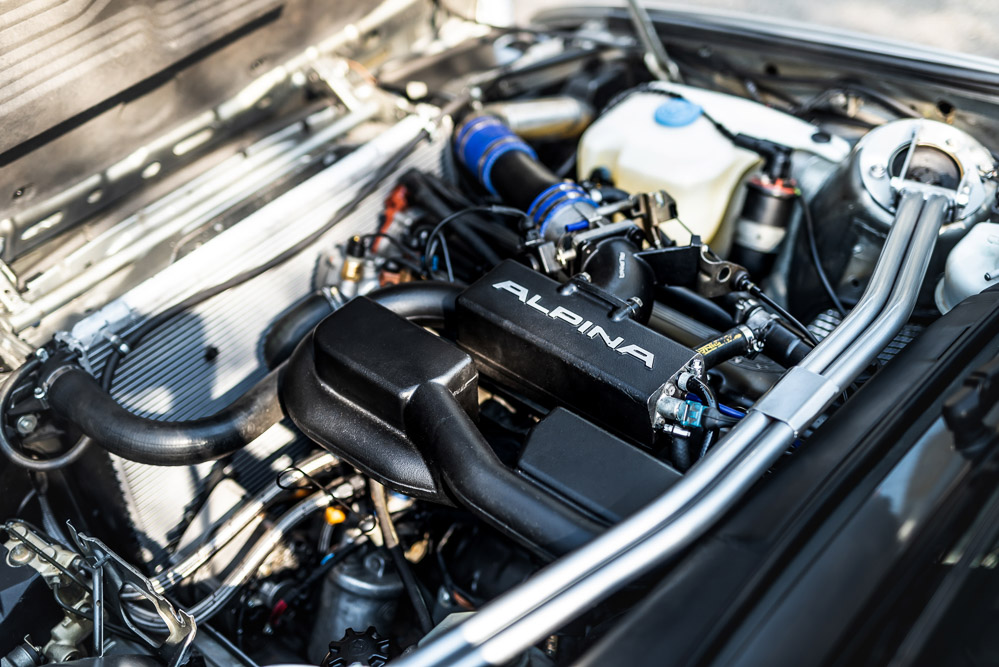 The shell was left almost untouched apart from new (and relatively gentle) carbon front and rear spoilers fitted as a nod to the Sport Evolution version of the original M3.
Classy-looking 19-inch Manhart Concave One wheels provide period-correct looks, while a new H&R monotube coil-over suspension helps to keep things shiny side up.
A modified brake setup that includes huge 330mm by 32mm discs with four-piston Brembo fixed calipers at the front, and new drilled discs with the original calipers at the rear provides sufficient stopping power.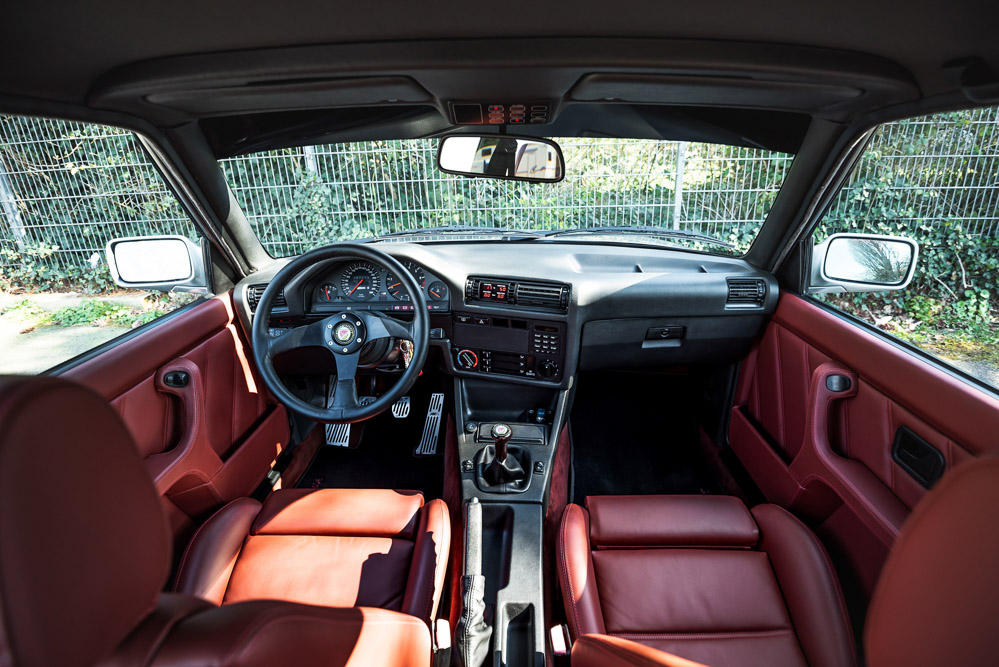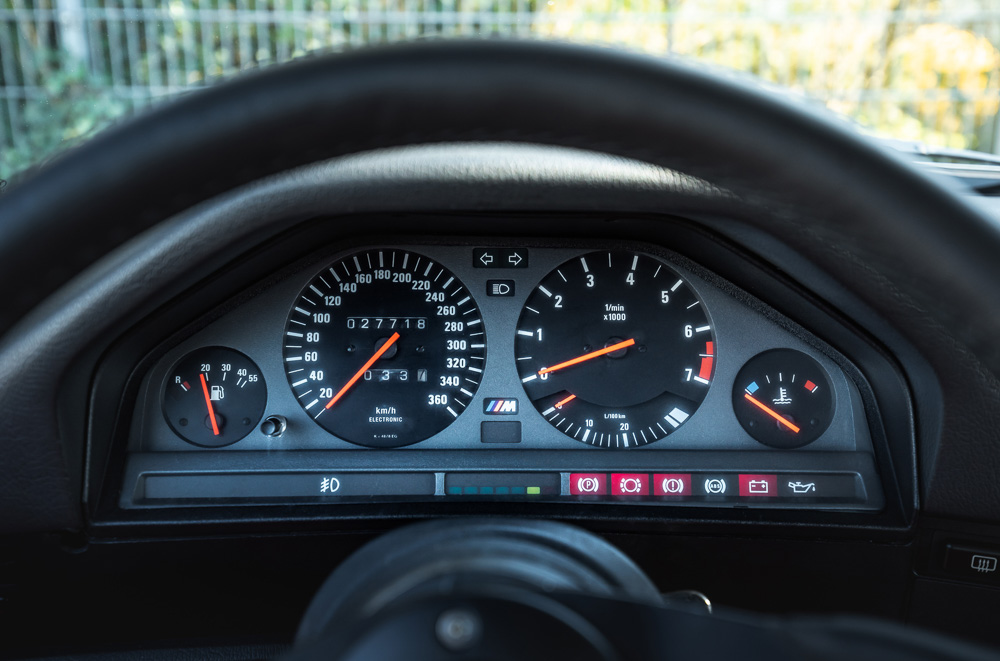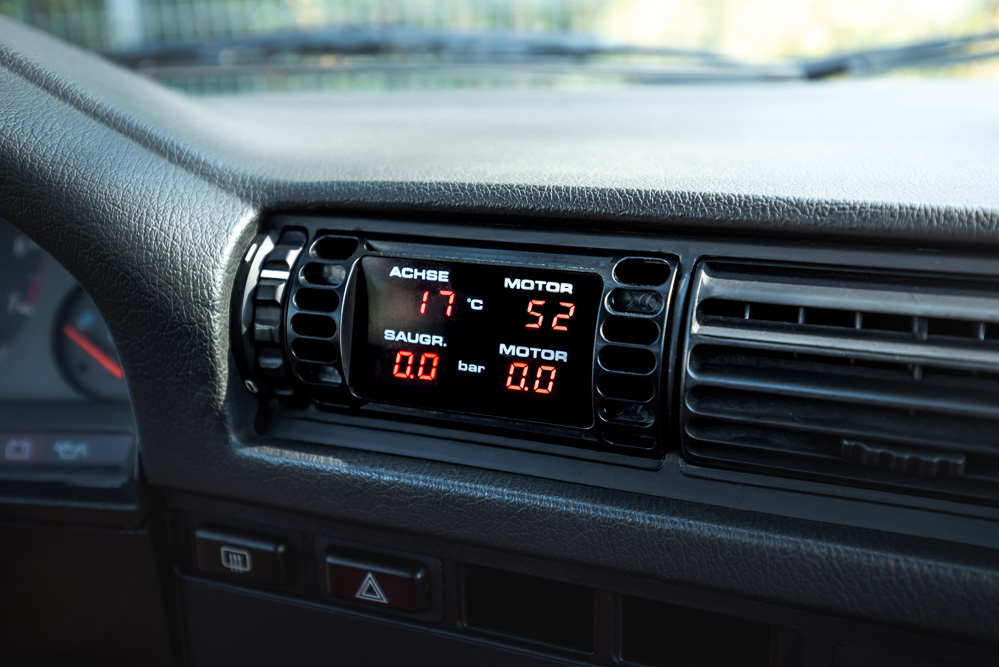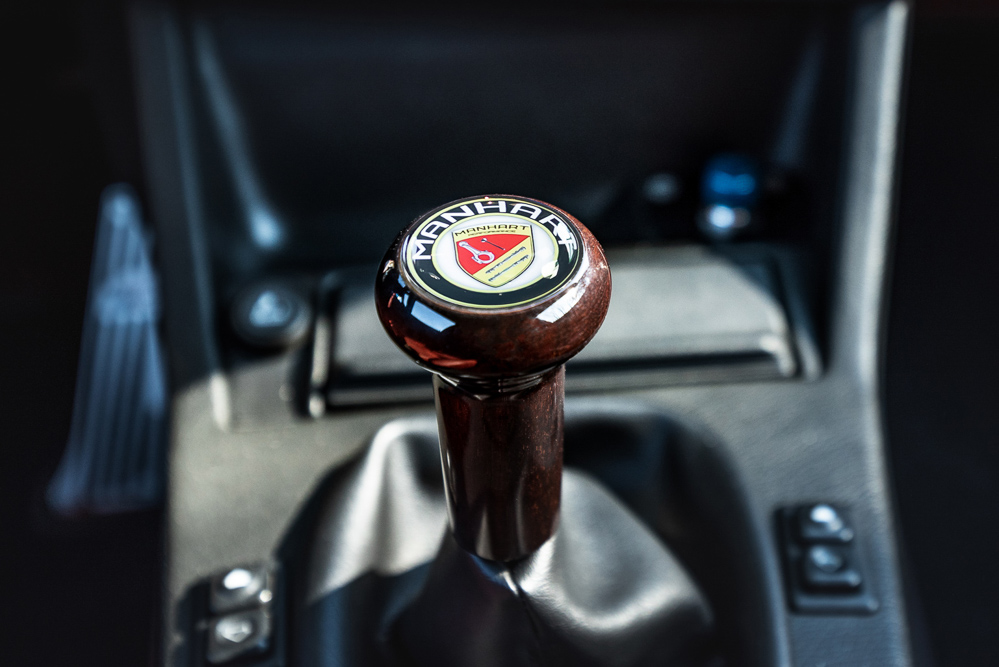 If the specs and the outside looks haven't got you reaching for your wallet, then a glance at the cabin sure will. This is pure old-school BMW perfection, from a time when the Bavarians knew how to make proper cockpits that placed the driver at the heart of the action.
A gorgeous red-leather interior invites you to sit down and grip the 350mm Momo steering wheel, while your right hand reaches for the wooden gear knob. Special bonus points for the tiny data display on the left of the two middle air vents.
There's no info on price, but we bet it's worth paying whatever it is, purely for the amount of old-school driving smiles this thing will imprint on your face.