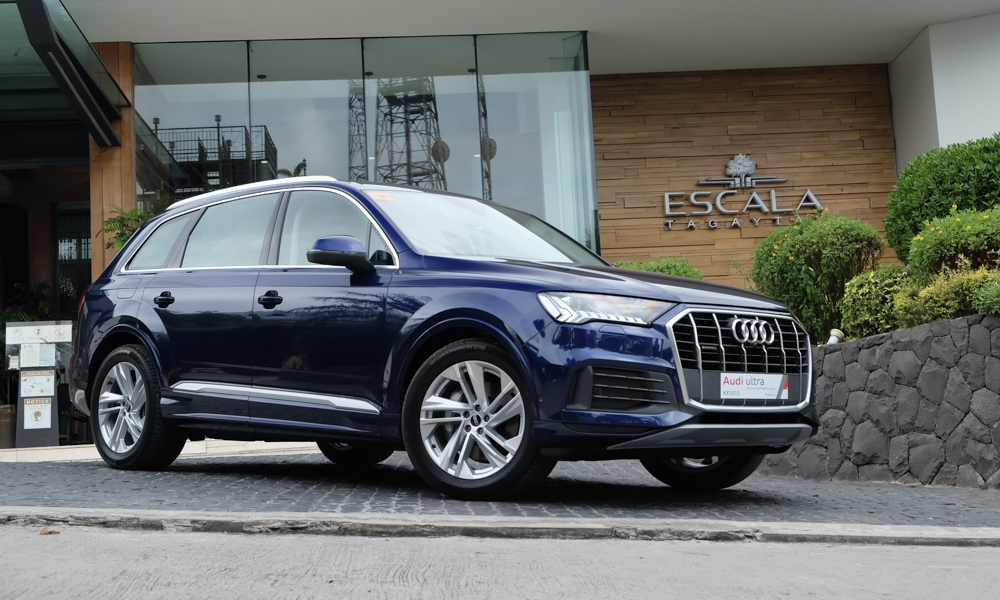 Technology has helped us all adapt, survive and thrive in these difficult times. It has allowed us to stay connected, relevant, informed and, crucially, productive despite the need to stay home and isolate. Our mobile phones, tablets and computers all connect to the World Wide Web, which means we can do a surprisingly large number of tasks all within the safety and comfort of our own residences.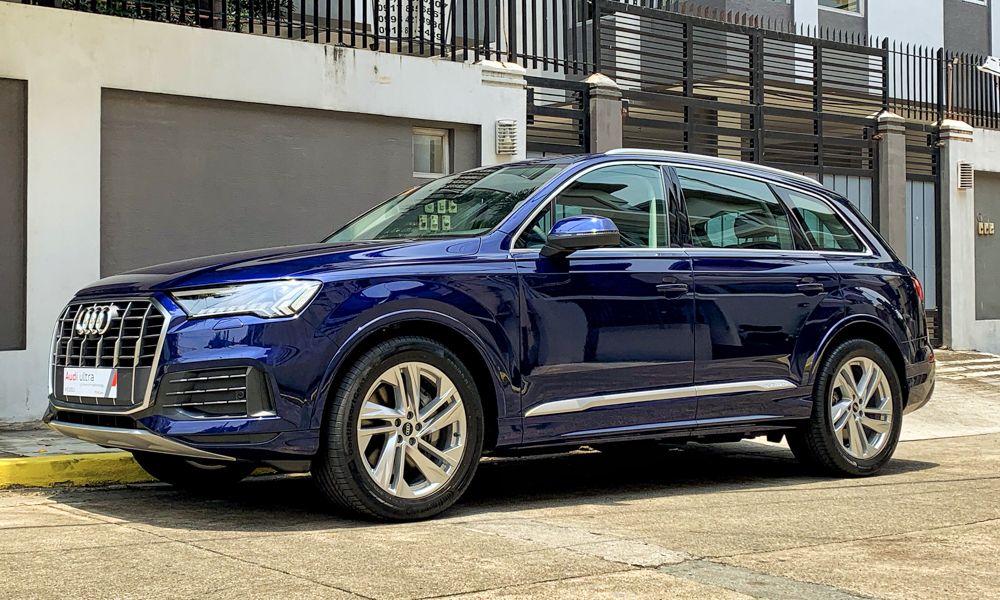 But inevitably, there are some things we need to go out for. Work-related obligations that require a physical presence, sourcing hard-to-find materials and equipment for the house, fresh produce that isn't available for delivery, and home-cooked food that you cannot make yourself and which the usual online deliveries just can't match.
For events and occasions like these, the Audi Q7 SUV is your best companion—a veritable mobile bubble armed with the latest technology to keep you safe, connected and productive. With a car company that has advancement through technology as one of its key philosophies, you know you're in very capable hands.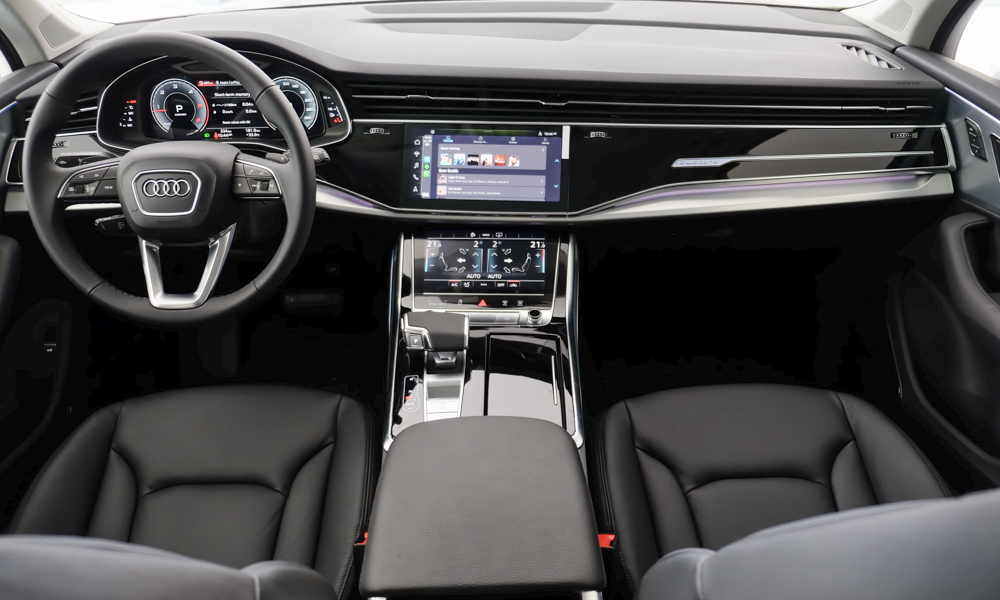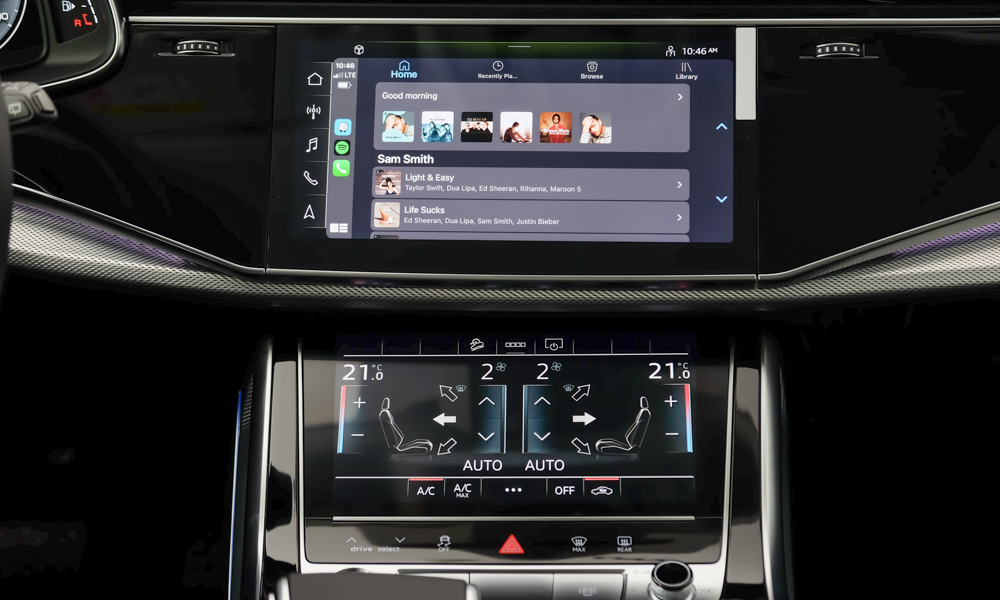 The 2021 Audi Q7 differentiates itself from its pre-facelift brethren with a reworked single-frame grille paired with resculpted front and rear bumpers, a flat section on the lower power-assisted tailgate, and a bright horizontal chrome strip. Inside, the in-car electronics may look familiar, but they have received a good overhaul to modernize it further and make things easier and more convenient for the user. The 12.3-inch Audi Virtual Cockpit has been reworked to be slightly simpler and more intuitive. On the center console, you get 10.1-inch and 8.6-inch LCD displays—both with haptic feedback. Gone are the knobs and the dials, all replaced with clean, piano-black touch panels. The car is equipped with the latest-generation wireless Apple CarPlay and Android Auto. You can input commands and directions via a virtual keyboard or by utilizing advanced handwriting-recognition technology from Audi's Multi Media Interface. Of course, you also get a 360° camera that includes bird's-eye perspective—handy when maneuvering in tight spots.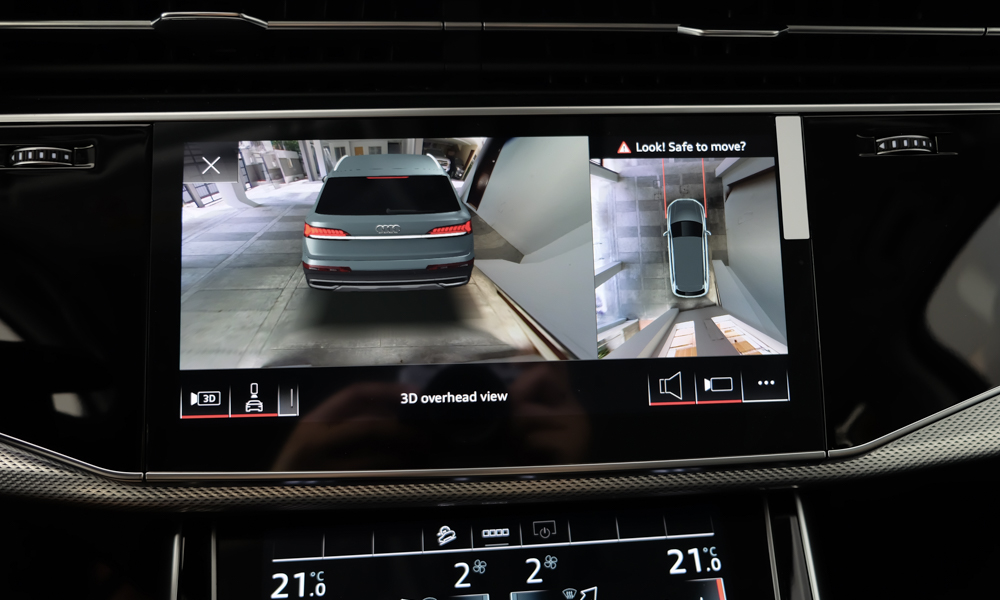 Audi Drive Select is still standard, and—paired with the engine, the transmission, the steering and the suspension—changes the driving mood and feel depending on your preference. There are Comfort, Auto, Dynamic, All-Road and Off-Road settings, all of which change the dynamic air suspension's ride height and damping firmness with respect to the terrain. The ZF 8HP automatic transmission coupled with the Quattro all-wheel drive system delivers sure-footed grip at all times. With antilock brakes, traction control and stability control, the behemoth Q7 is as immovable from its course as a force of nature. Should you do need to stop in a hurry, this SUV is equipped with massive six-piston front calipers and 352mm rotors that would look perfectly at home in a full-fledged exotic sports car.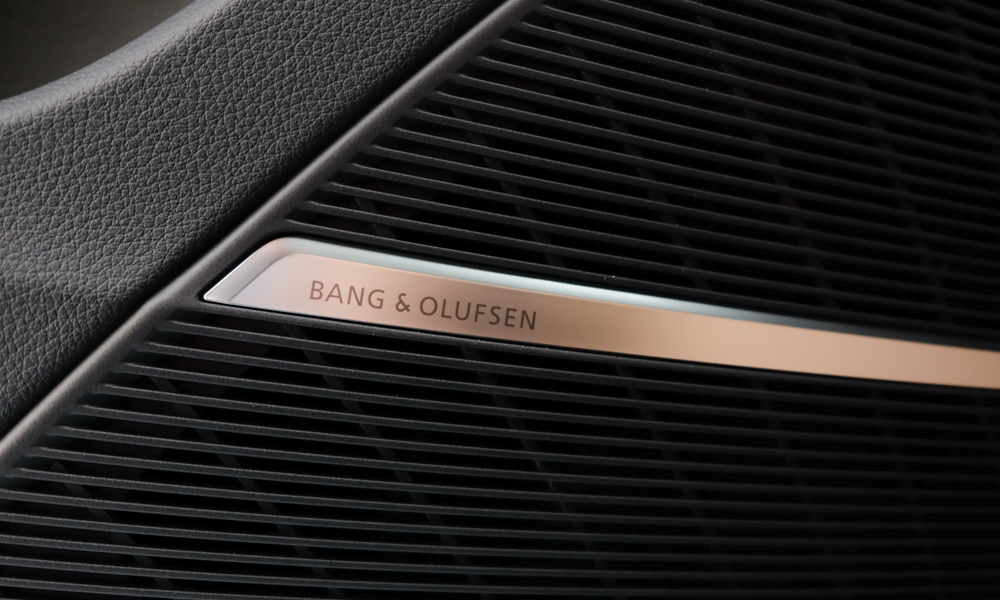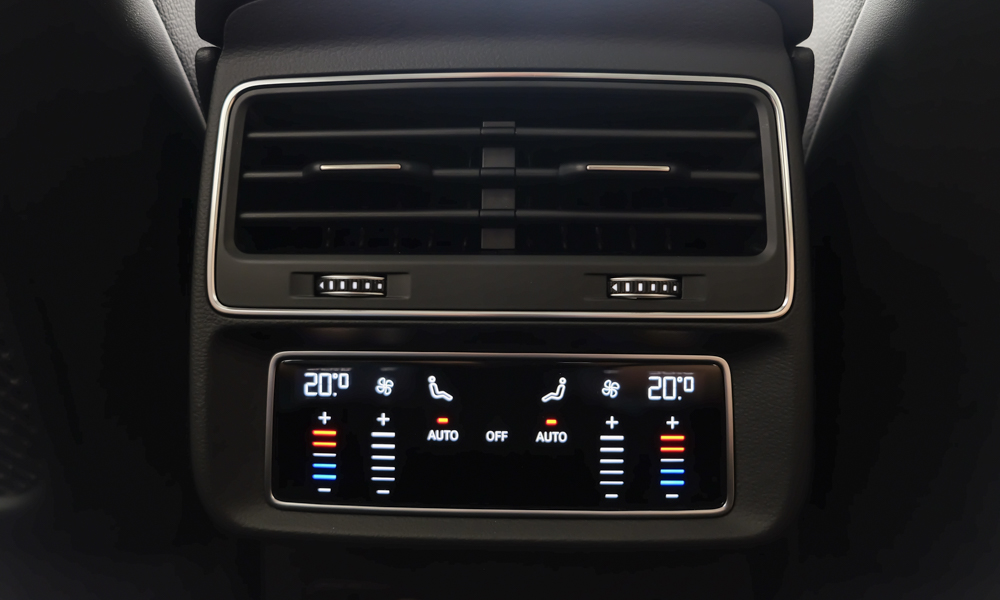 On the open road, the Q7 feels light and easy to the touch, obeying your commands faithfully. It swallows up highway miles with aplomb, and carves mountain passes with surprising ease given its size and heft. Ride is plush despite rolling on 20-inch wheels shod in 285mm-wide highway-terrain tires. Left to its own devices, the car's suspension, throttle response, engine mapping and transmission gradually "learn" my driving style and hold on to lower gears longer, keeping the Q7 in the meat of the power band as I make quick work of the highway going up to Tagaytay from Santa Rosa.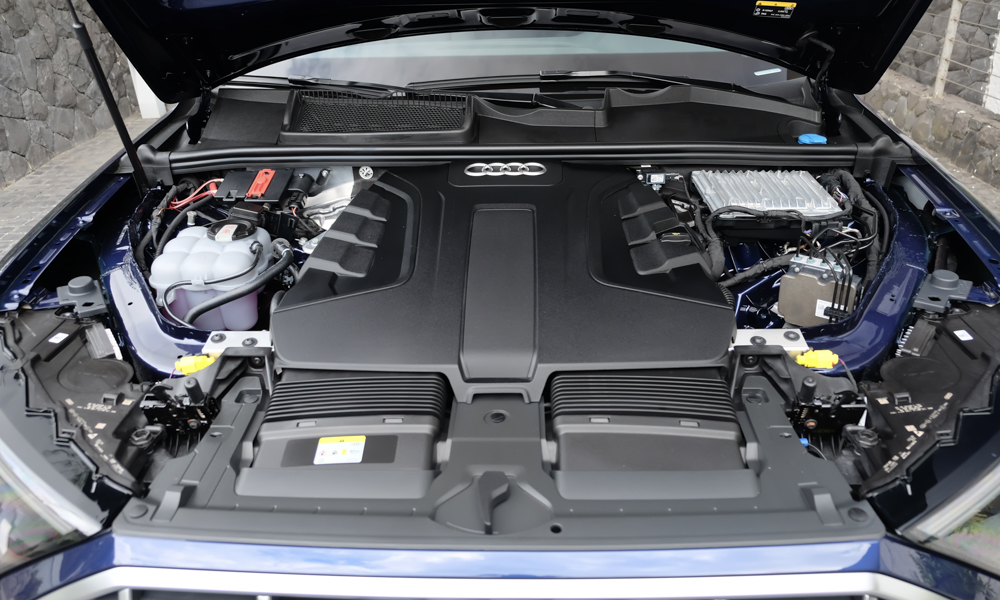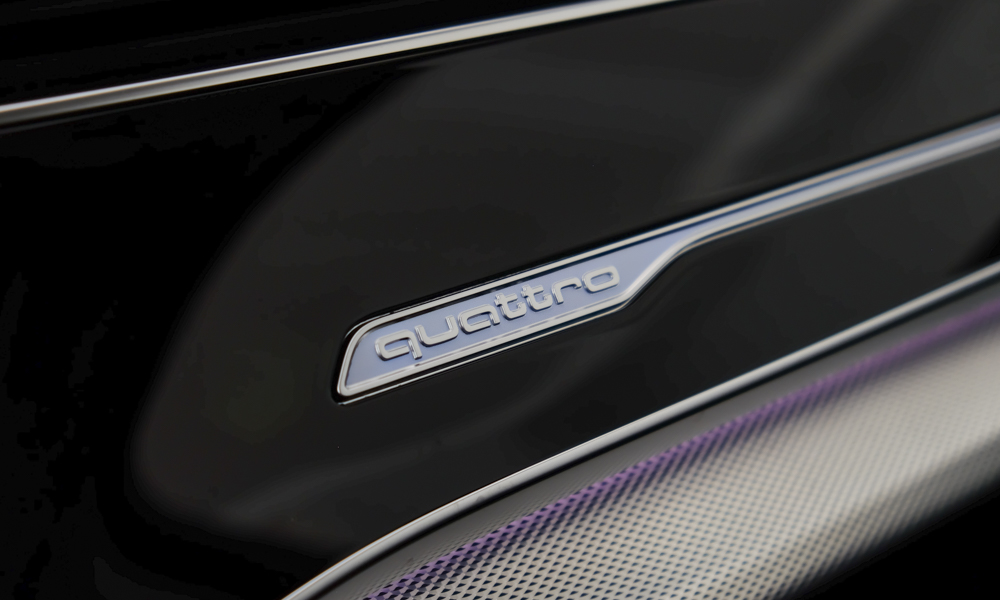 All told, the engine has 282hp and 600Nm. Additionally, a 48V mild-hybrid system allows the powerplant to glide in electric mode for 40 seconds thanks to its lightweight lithium-ion battery. Coming down from Tagaytay, the system definitely helped me achieve an impressive 25km/L by allowing me to coast downhill. In the city, fuel consumption is a decent 8km/L, and on level highways, it's a respectable 14km/L. Efficiency should improve as the engine is broken in (the demo unit had only 400km under its belt when I took delivery of it).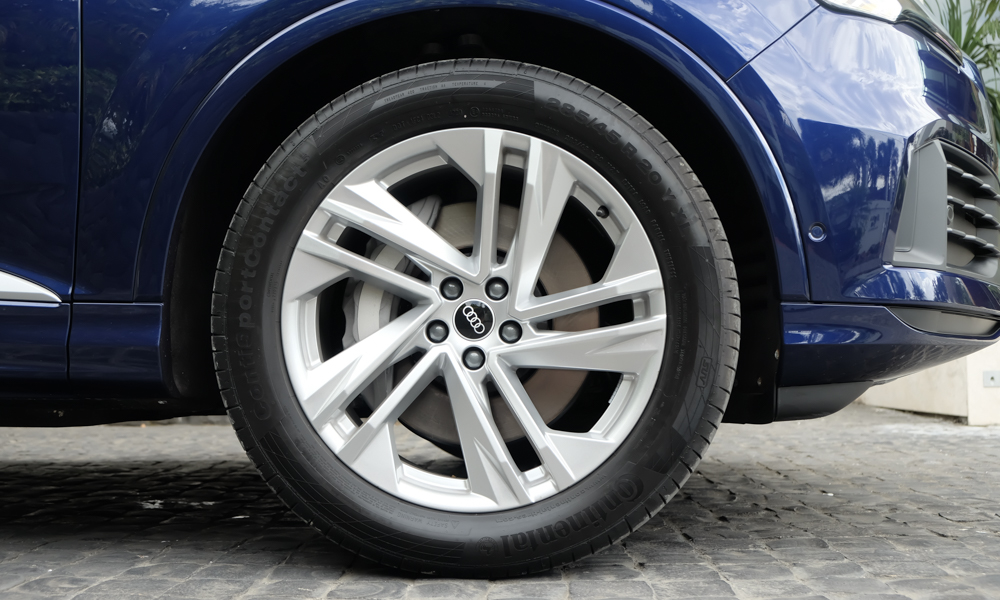 Fast, comfortable, efficient and loaded with technology. Few cars are as capable as the Audi Q7 of providing you with the sense of safety and security while enabling you to thrive in these difficult times.