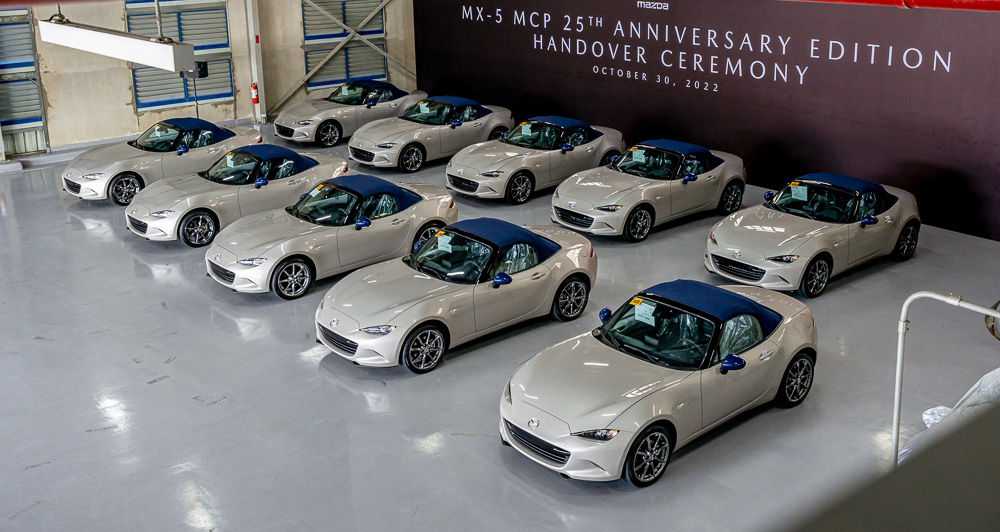 Believe it or not, the Mazda Miata (or MX-5) has one hell of a devout following in the Philippines. So much so that the Miata Club Philippines has been in existence for 25 years. And as a reward for that, the automaker has granted the country a limited-edition variant called the Mazda MX-5 MCP 25th Anniversary Edition.
This special roadster was shown off at the 2022 Philippine International Motor Show, taking center stage at the brand's grand booth. The most important thing that happened recently was that the very first batch of vehicles had finally been turned over to their respective owners.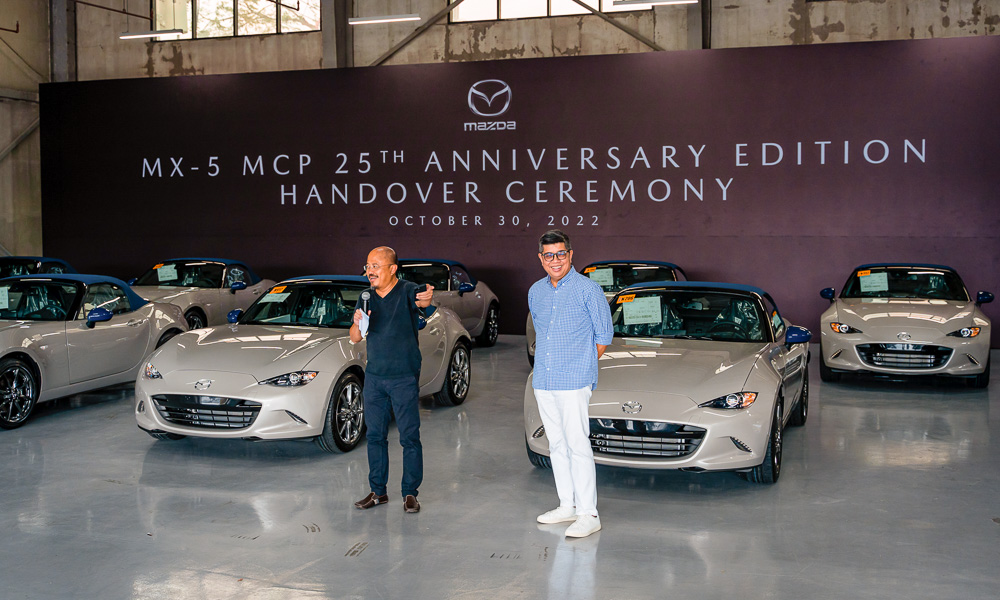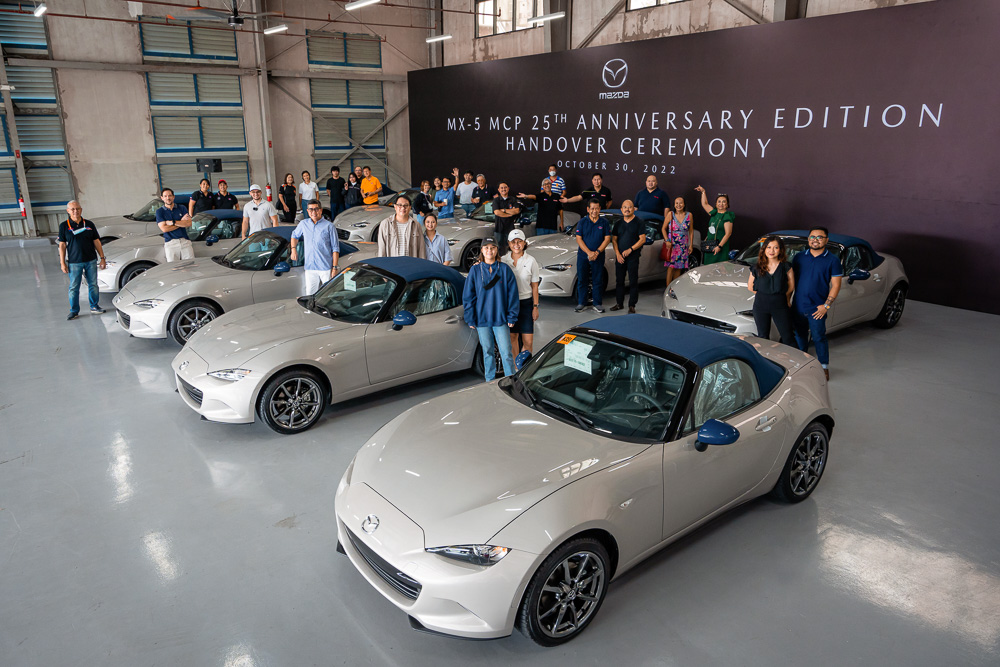 Present was Mazda Philippines president Steven Tan as he turned over eight of the 25 vehicles to their owners with a simple ceremony. Car No. 1 went to Eddie Salonga, the founding president of MCP.
To reiterate, the updated MX-5 has a 2.0-liter Skyactiv-G motor with 181hp and 205Nm, mated to a six-speed automatic or manual transmission, sending power to the rear wheels. It also has new features like Kinetic Posture Control and other tweaks, which you can read about in this article.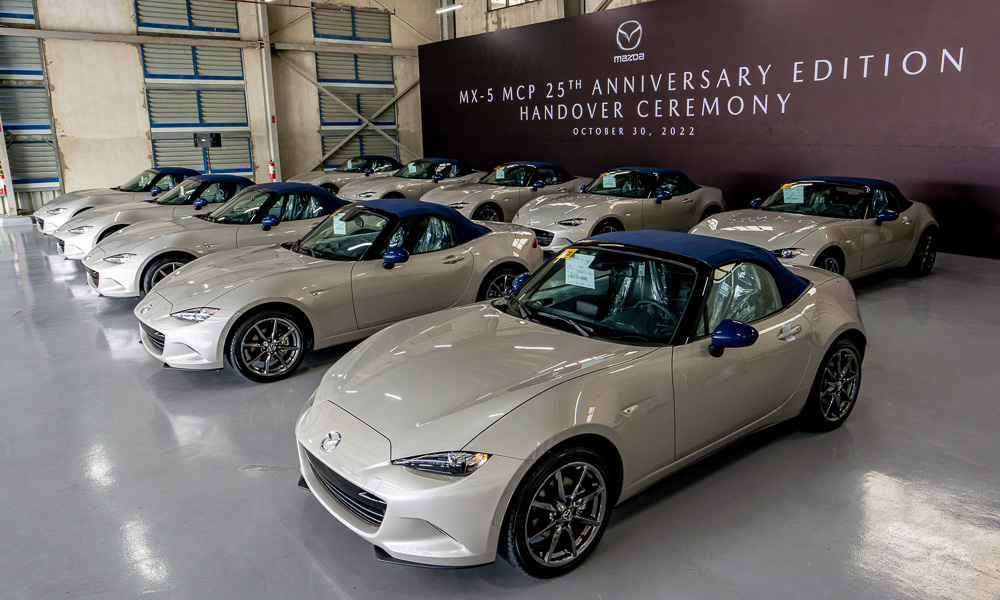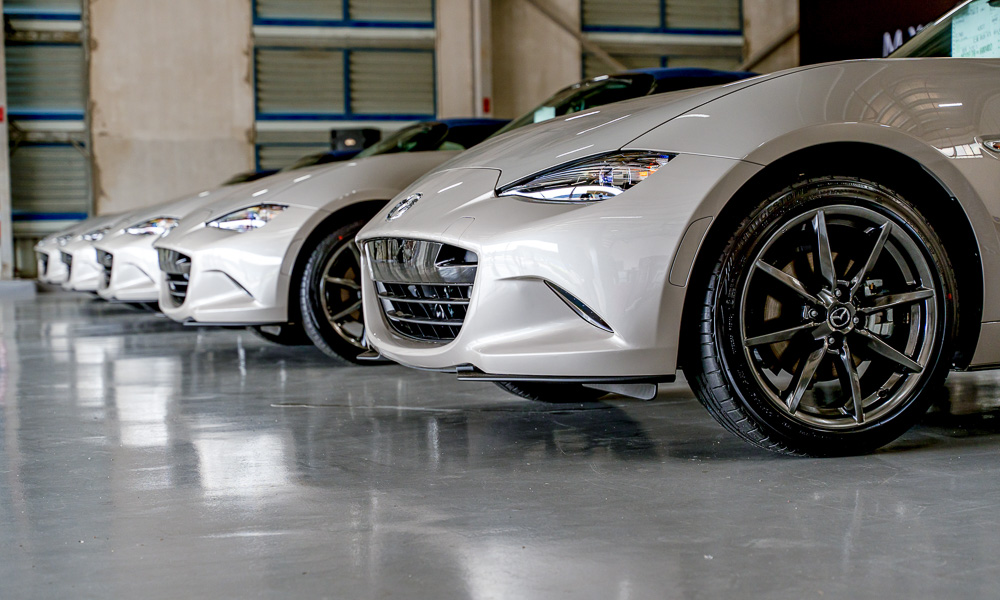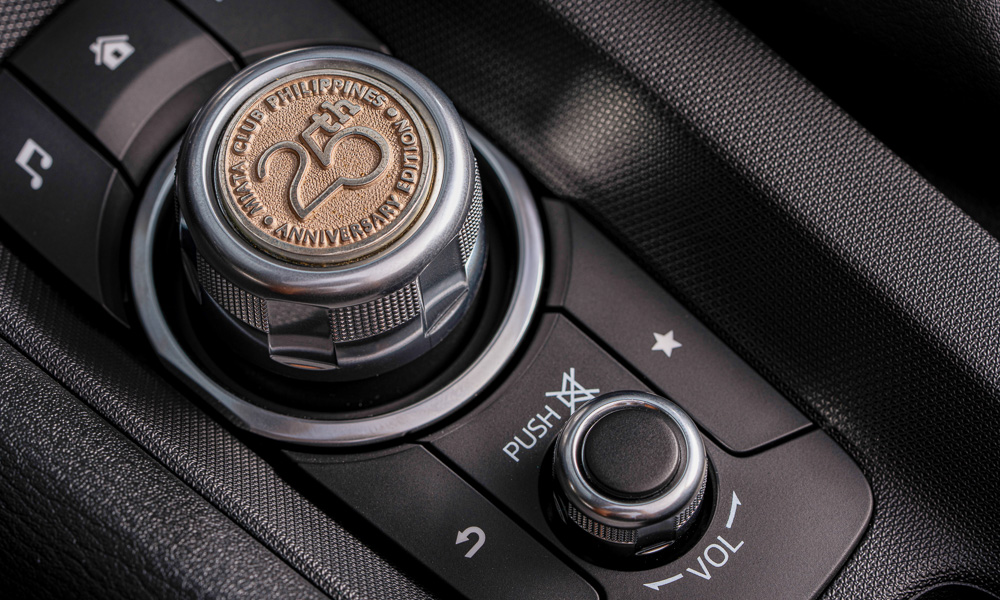 What makes this MCP 25th Anniversary Edition so special is that it comes in an exclusive color combination of Platinum Quartz and Navy Blue (soft top, side mirrors, and roll hoops). It has satin-silver 17-inch wheels, and the cabin receives a unique Mazda Connect commander knob and serial number plate finished in sterling silver. Plus, owners get a commemorative car cover and a photo book.
Interested? Dealerships are still taking orders, and it will only be produced for one year (until September 15, 2023). It will cost you P2.25 million for the manual, or P2.3 million for the automatic.