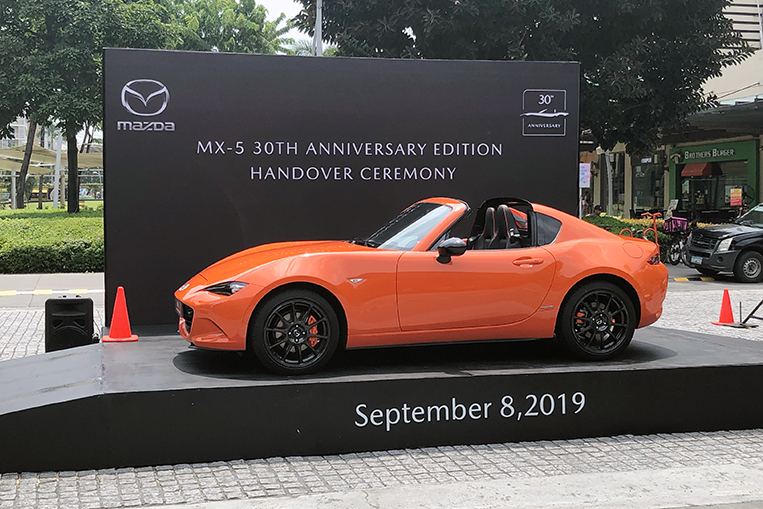 If you drove through Bonifacio High Street this warm Sunday morning, you likely saw the line of neatly parked Mazda Miatas—including bright-orange units that Miata enthusiasts would immediately recognize as those of the Mazda MX-5 30th Anniversary Edition. The occasion? The official handover by the local distributor to the first batch of lucky owners in the country.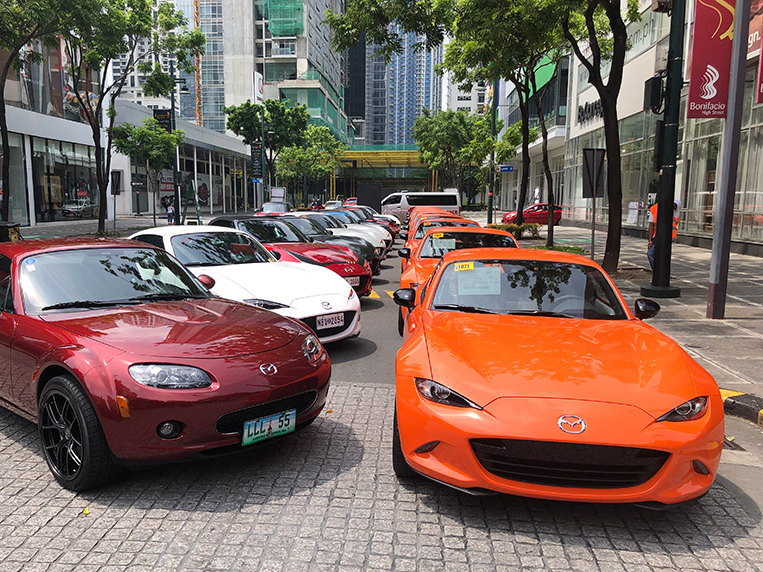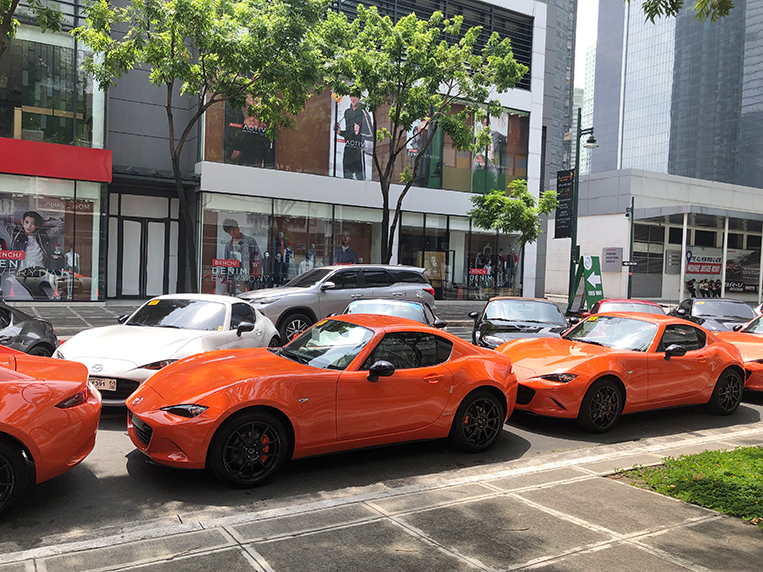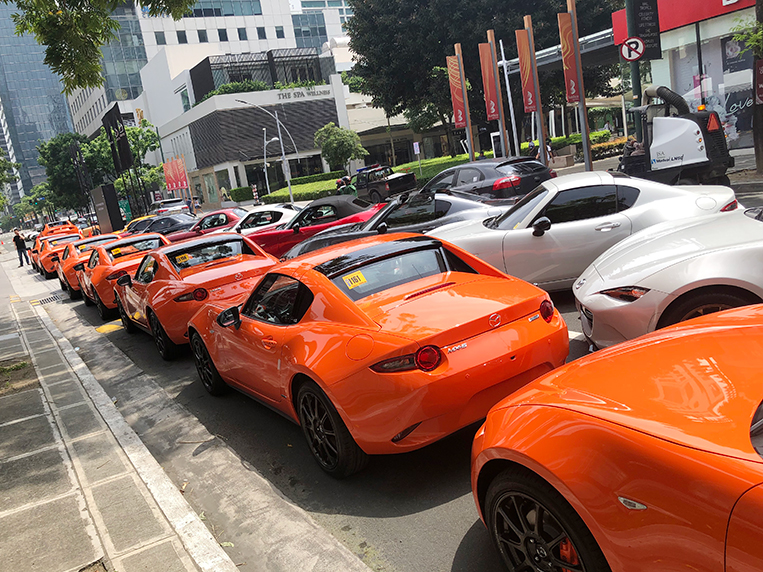 Back in July, Mazda Philippines announced that it had been able to secure an allotment of 30 units (out of 3,000) of the MX-5 30th Anniversary Edition for our market, which, incidentally, has the highest population of Miatas in Asia outside of Japan. At the time, we were told that a third (or 10 units) of the cars were already sold. Today, those 10 owners finally got their hands on their attention-grabbing sports car. All the units were in RF form.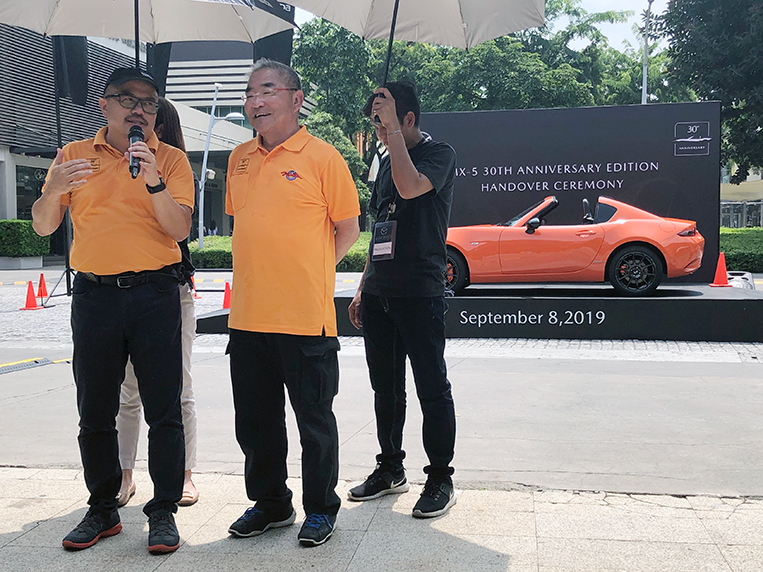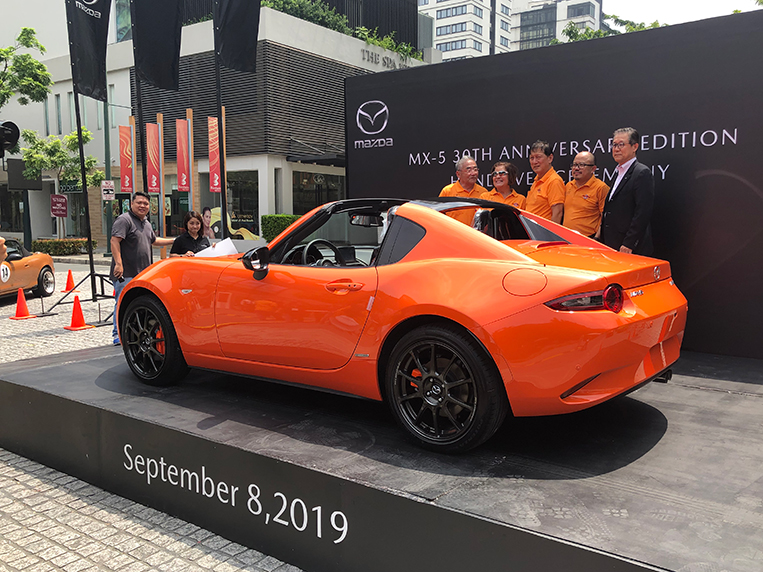 Present during the ceremony were Mazda Philippines president and CEO Steven Tan and first-gen Miata designer Tom Matano.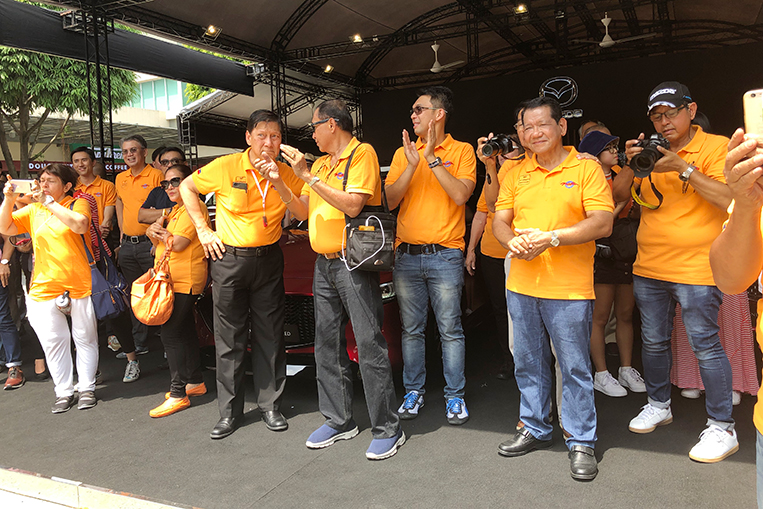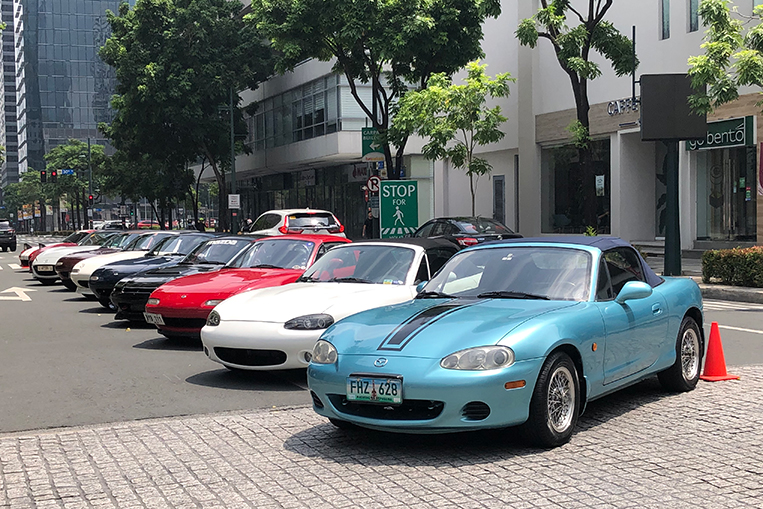 The nice thing about buying Mazda's popular roadster is that you have an instant family through Miata Club Philippines. It's like joining a fraternity, really. Members brought their cars in a show of support for those who bought the MX-5 30th Anniversary Edition.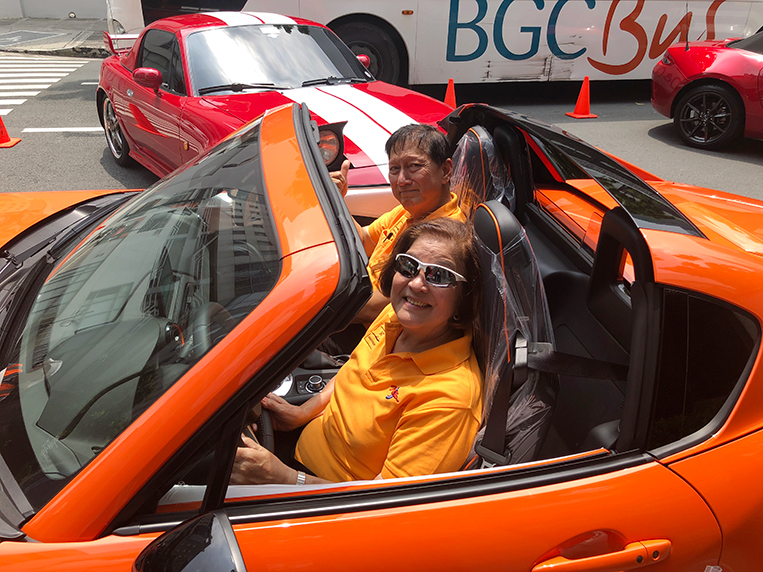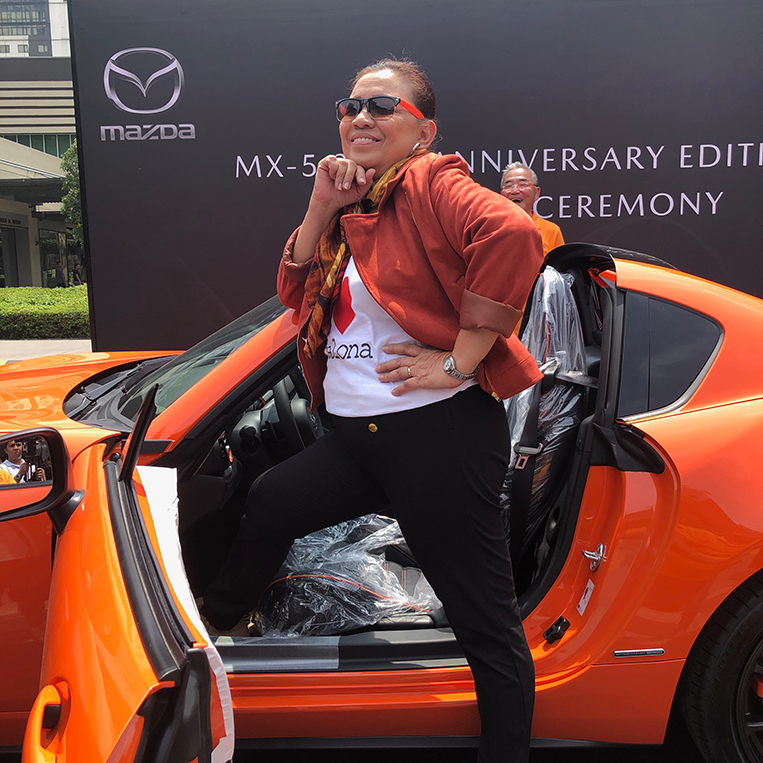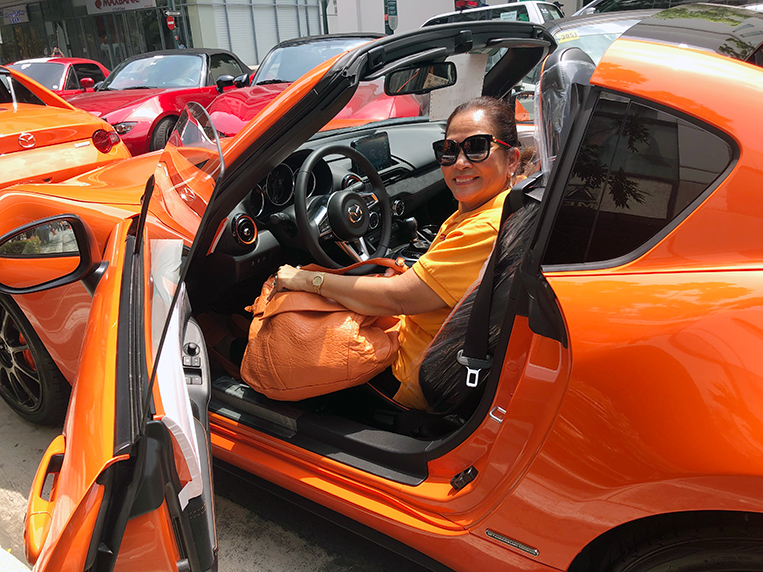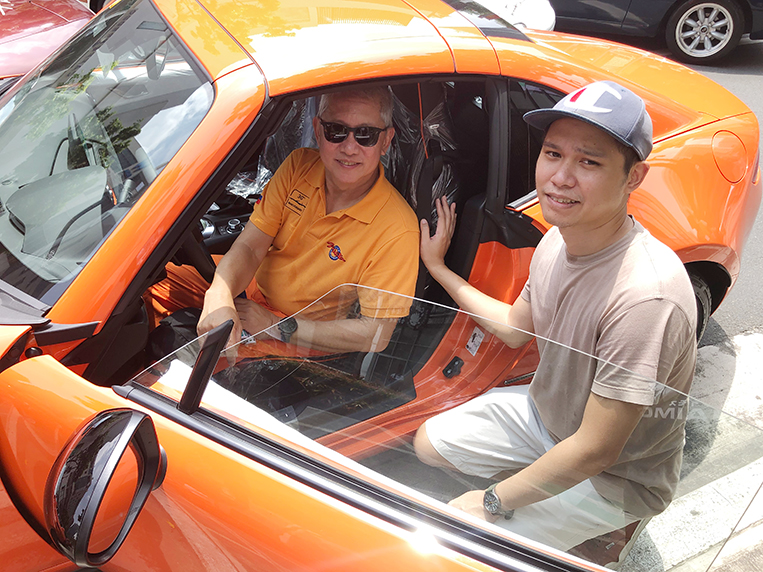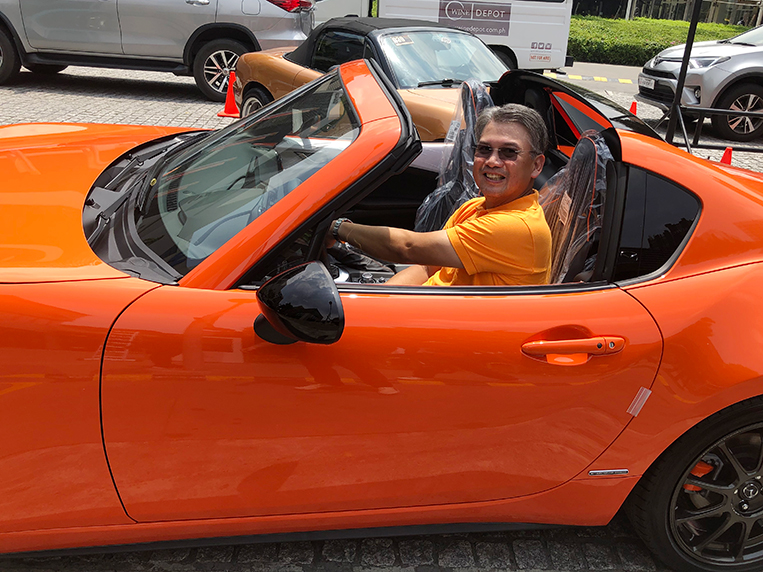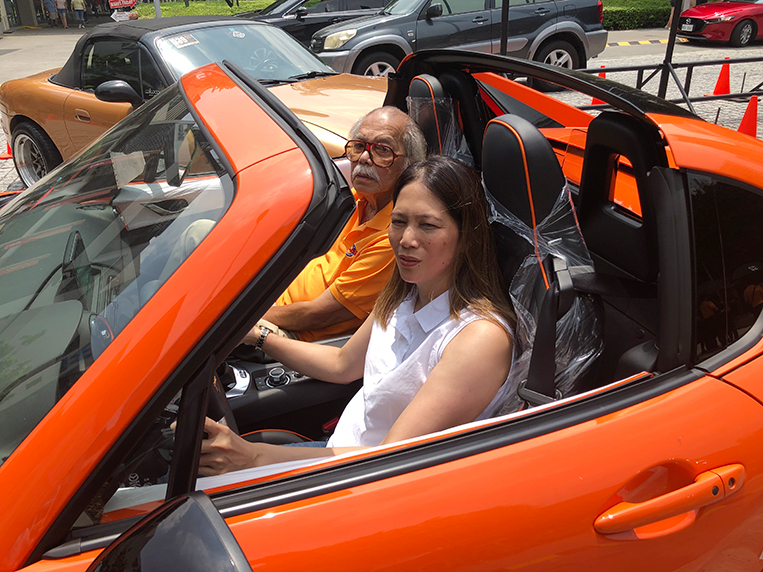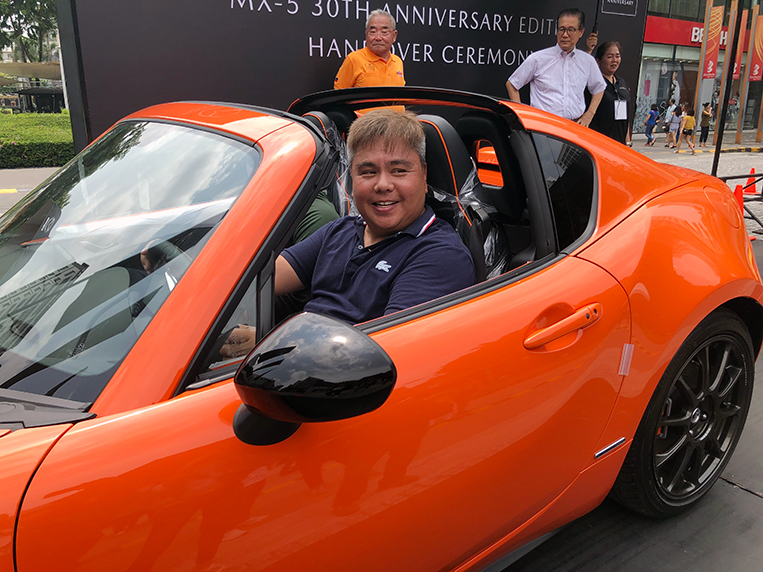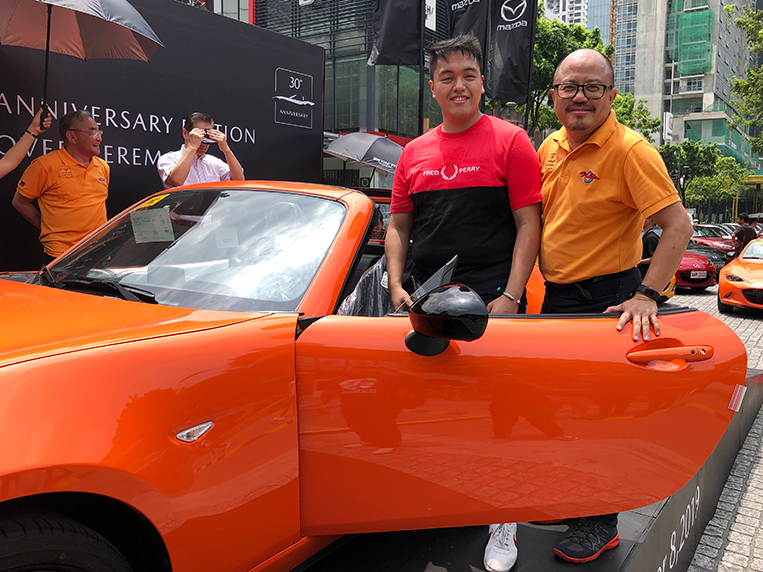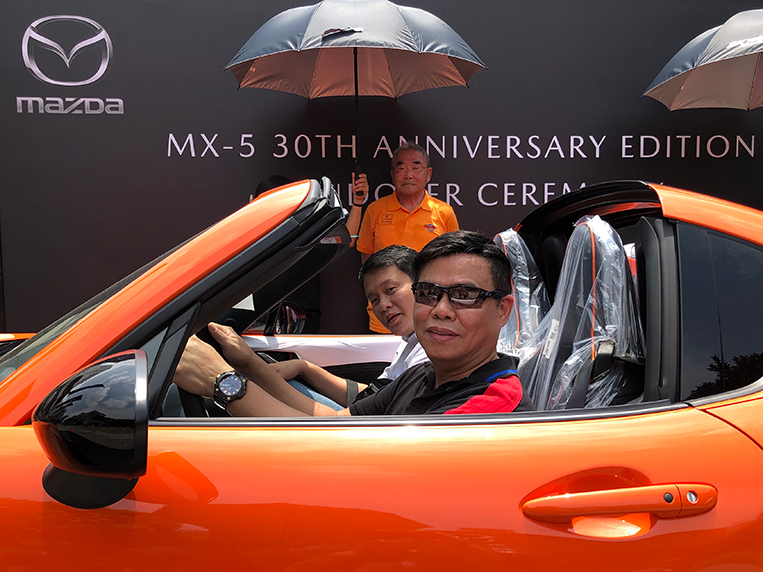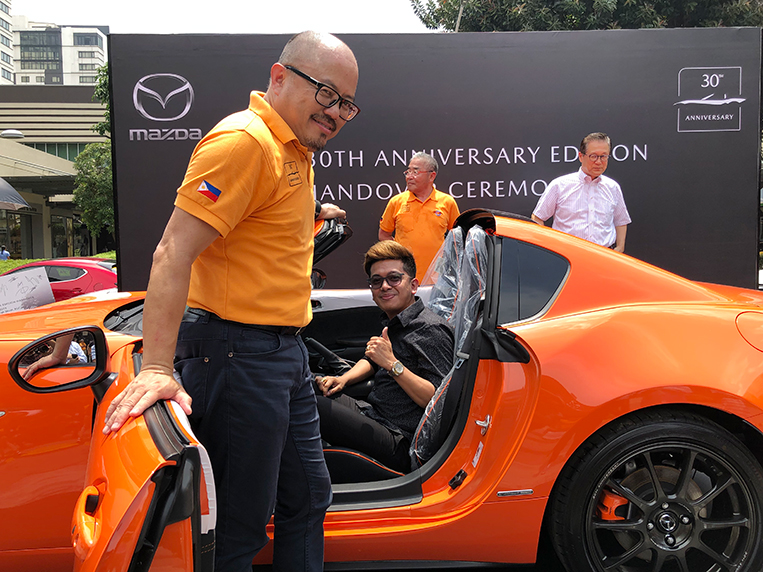 Obviously, the real stars of the event were the 10 owners who purchased the cars, led by outgoing MCP president Nonoy Yulo. Speaking of Yulo, the man may have demonstrated a brilliant way to convince the wife to allow you to buy a sports car: Bring her to the handover ceremony and let her drive the car first.
There were two female buyers, clearly proving the universal appeal of the MX-5. A couple of them, meanwhile, were accompanied by their sons, as if needing some validation that they had done the right thing.
The 10 new MX-5 30th Anniversary Edition owners are:
Nonoy Yulo
Digna Lacuanan
Evelyn Sy Qui
Herby Consunji
Giles Puno
Benneth Thelmo
Jan Vincent Kieruf
Kenneth Caco
Edwin Tan Figuracion
Emmanuel Jesus Pabustan Jr.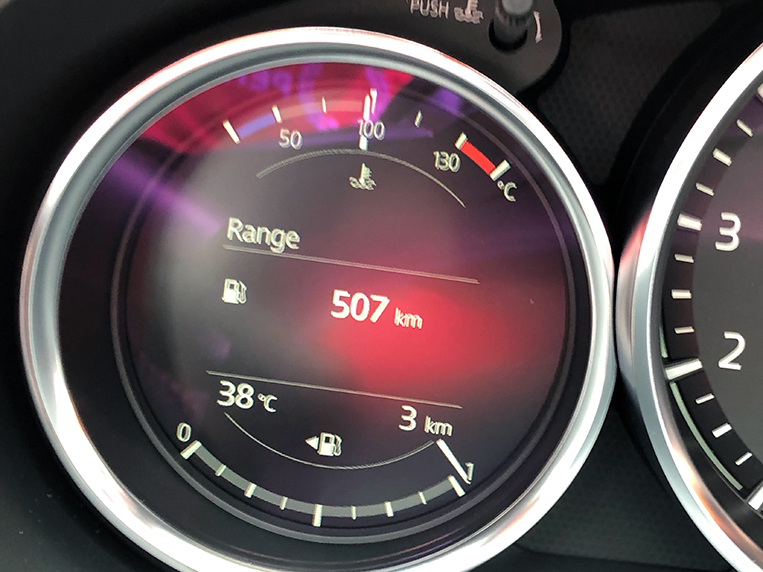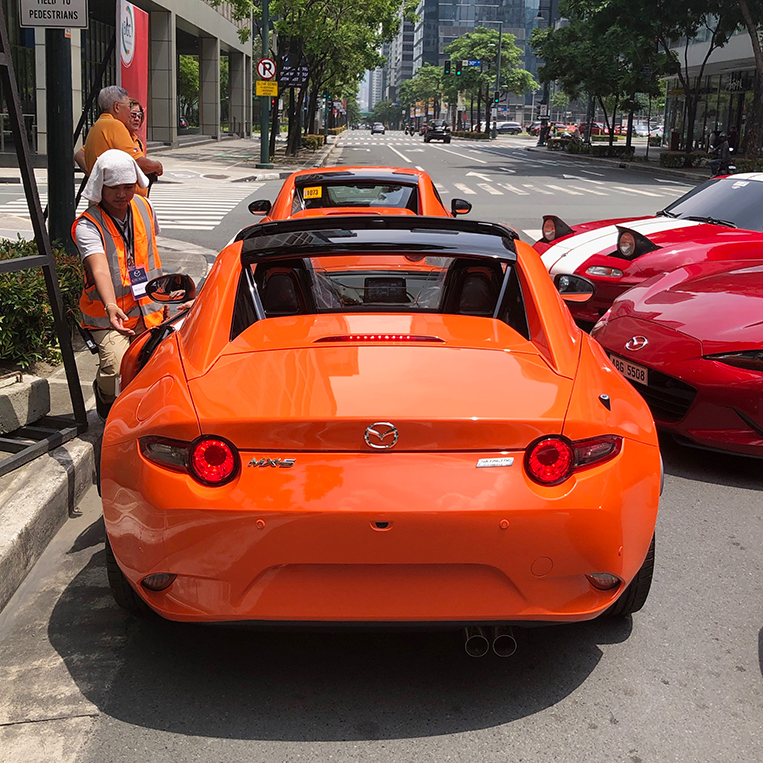 Tan bragged about the cars being so pristine that they only had a grand total of 3km on their odometer.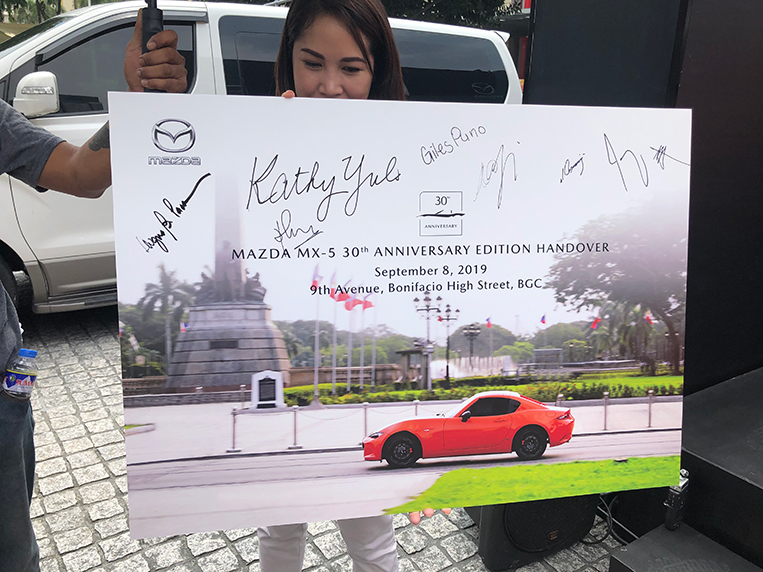 Another nice thing about being a Mazda MX-5 buyer? You know you're getting a special car, but it's not so obscenely loud that you could endanger your personal security—in the hands of criminals or tax collectors—if you came out in the open as an owner. We don't think Ferrari Portofino (or even Toyota 86) owners could do this whole handover thing in broad daylight. With the Miata, everyone will just happily support your midlife crisis car obsession.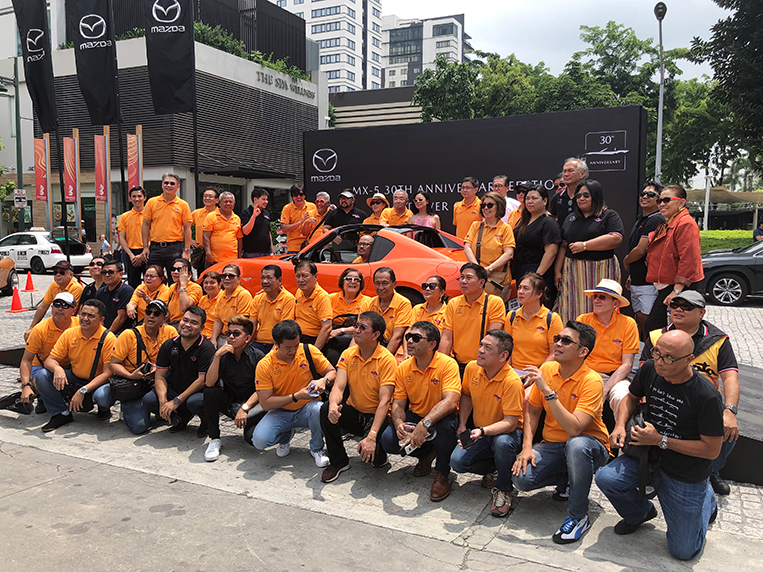 Can you still get one if you're interested in the P2.99-million MX-5 30th Anniversary Edition? That will be tough, but you can always try. According to Mazda Philippines marketing and PR senior manager Mikko David, while nearly all 30 units are technically already spoken for, a customer or two could still change their mind and forfeit their reservation. In other words, it wouldn't hurt to inquire with your Mazda dealer (assuming you really fancy this car).
Being part of a merry, car-crazy brotherhood is always worth the trouble.
It's a happy, orangey day