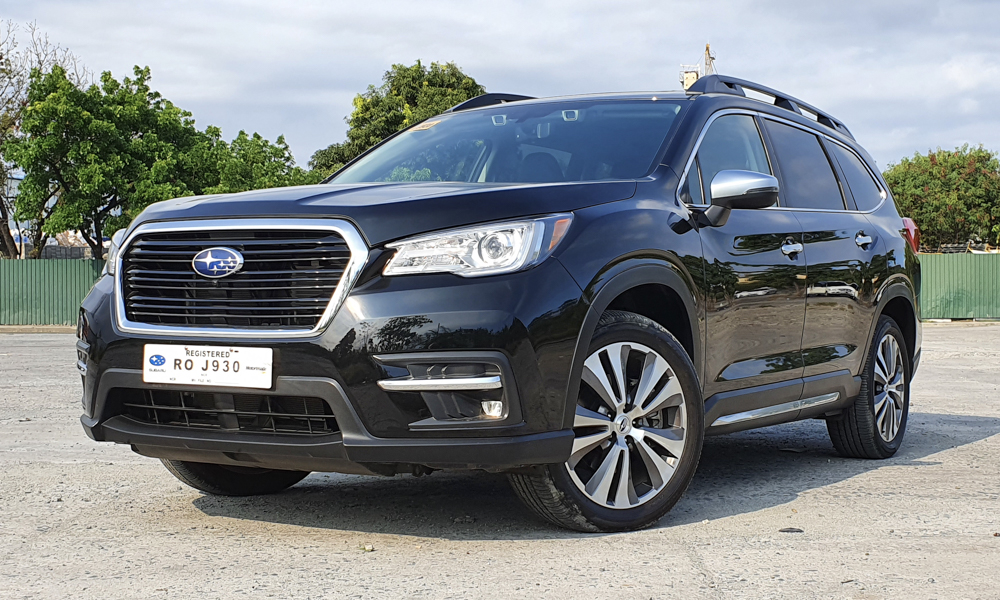 US-market SUVs have not really been met with open arms in the Philippines. Models like the Honda Pilot and the Mitsubishi Endeavour have come and gone, turned away by buyers who wanted something frugal, easier to maintain, and cheaper to buy. That's the reason pickup-based SUVs like the Toyota Fortuner have swept the nation by storm.
This is very much the case with the short-lived Subaru Tribeca. Sporting a weird name and an equally queer face, the vehicle remains a rarity as buyers weren't swayed by its thirsty (but smooth) six-cylinder boxer engine, unfamiliar brand, and an asking price of around P2.7 million. But then again, Subaru can argue that it never expected this SUV to sell in huge numbers as it was geared toward those who wanted luxury and could pay for it.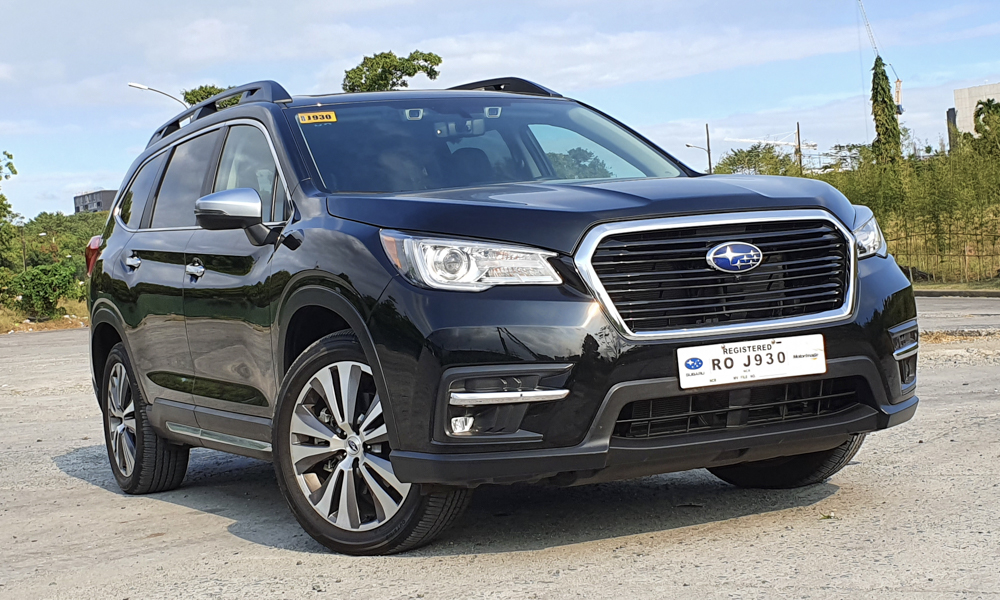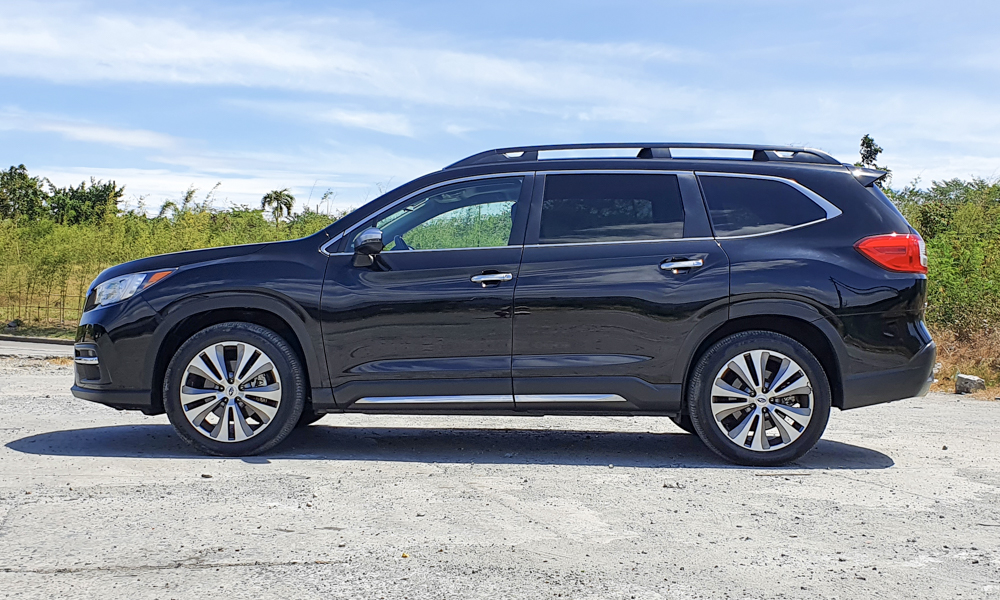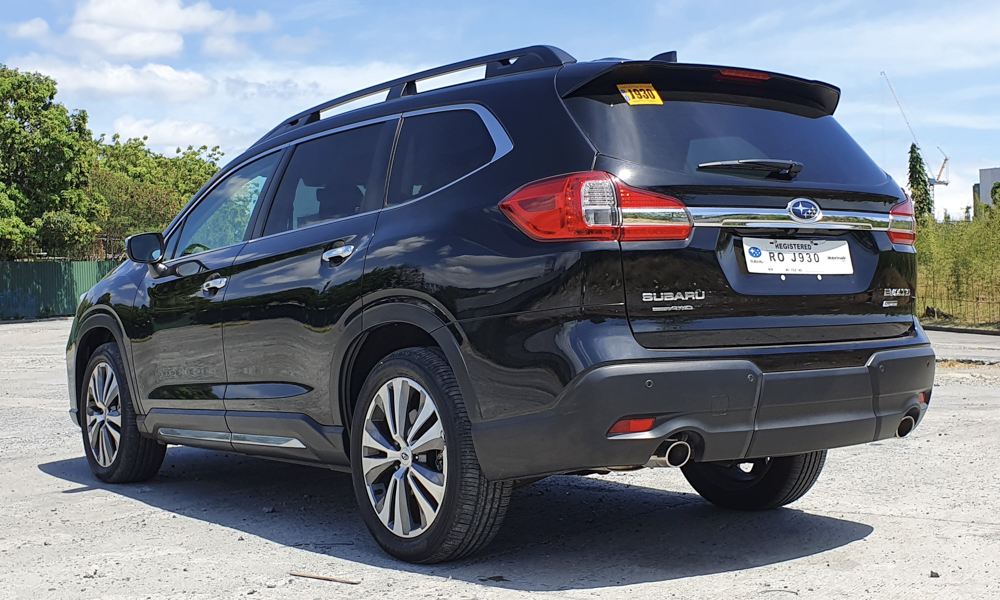 The company is at it again with the Evoltis (or Ascent if you're in North America). It follows the same formula of having three rows and being physically larger than the Forester and the Outback. And it is also asking a pretty huge premium over those two models, so distributor Motor Image Pilipinas has set a rather conservative sales figure of 18 units every month.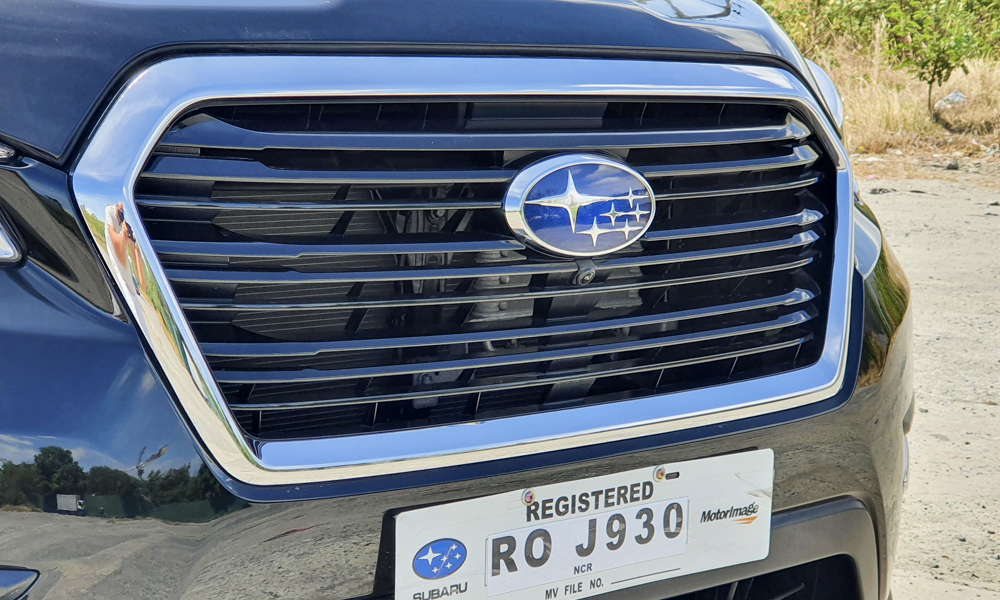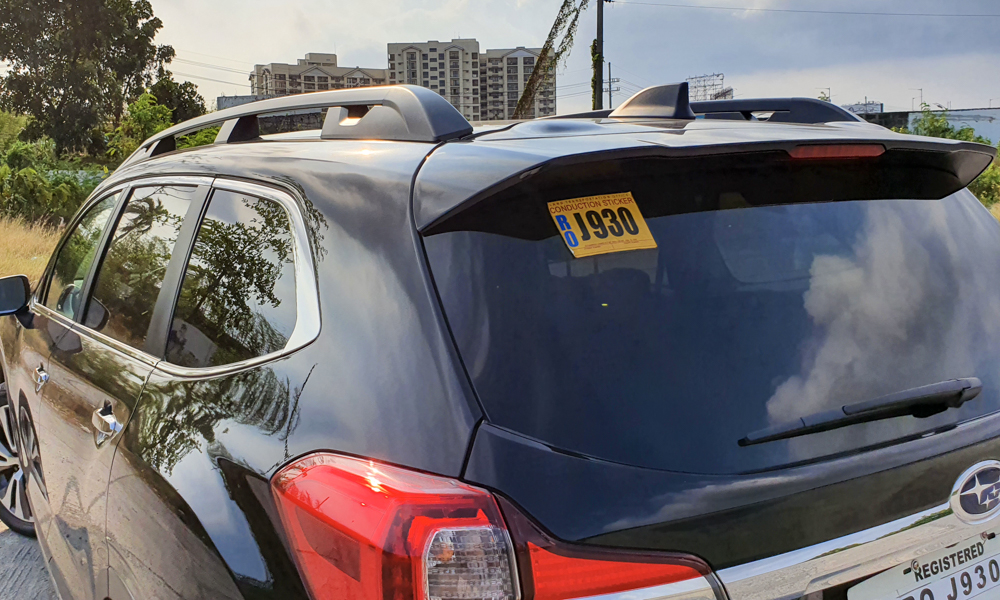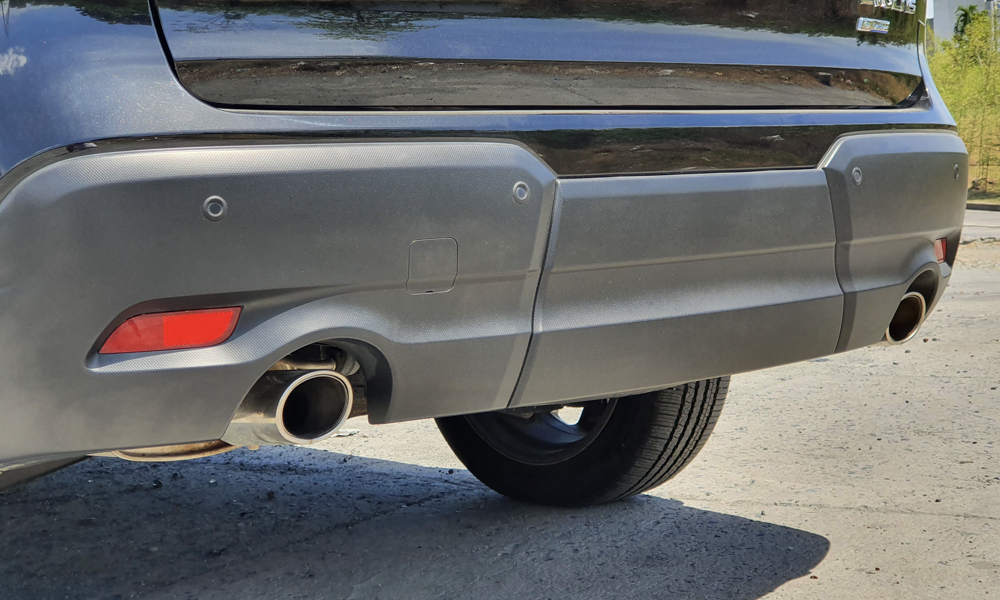 The styling of the Evoltis doesn't stray too far from its smaller stablemates. It essentially looks like a larger Forester with slab-sided panels and a boxy profile. The pictures don't do justice to its size, and one would really have to see it up close and personal just to get an idea of how big it really is. There isn't much to write home about the design, and that's okay for me. The radiator grille doesn't have a Bavarian flag or a three-pointed star, so it doesn't need to be flashy.
I do like the amber and red reflectors on the sides of the vehicle. In case you're wondering, that's because the Evoltis is built in Lafayette, Indiana. These reflectors are required in the US and have been carried over to vehicles destined for the Philippines. They also light up when you switch on your headlights, which somehow makes the car more visible at night.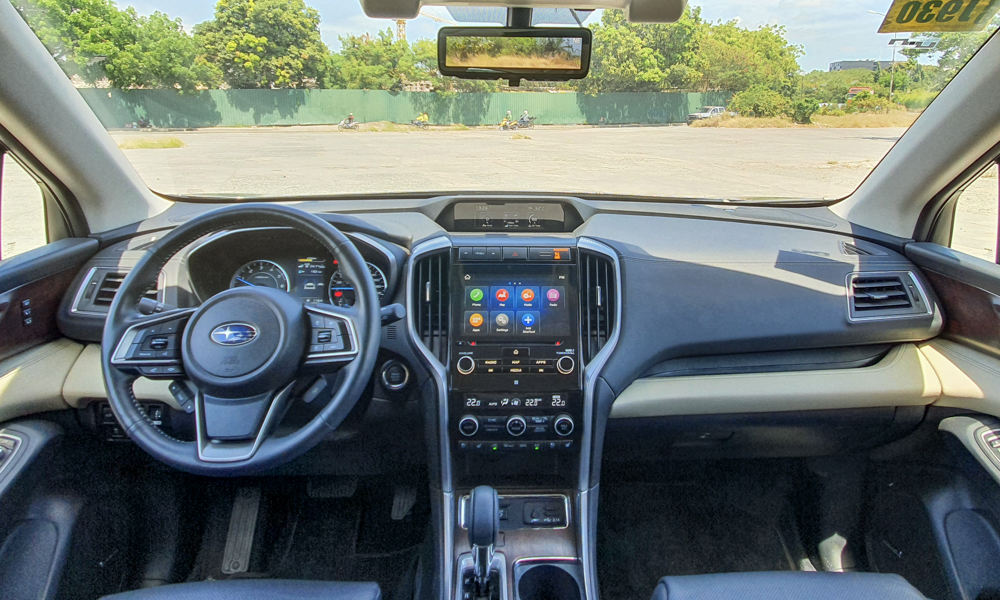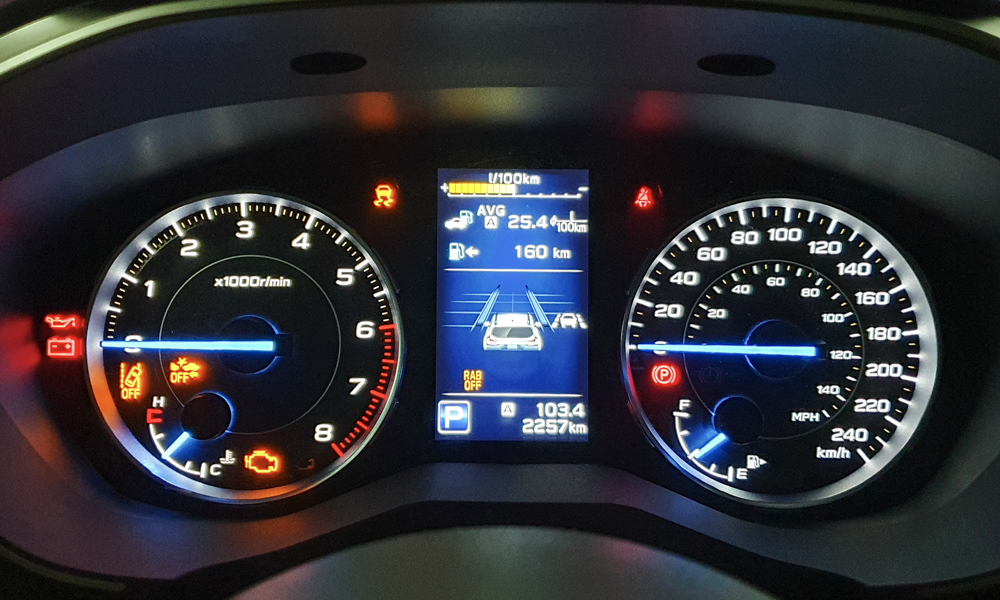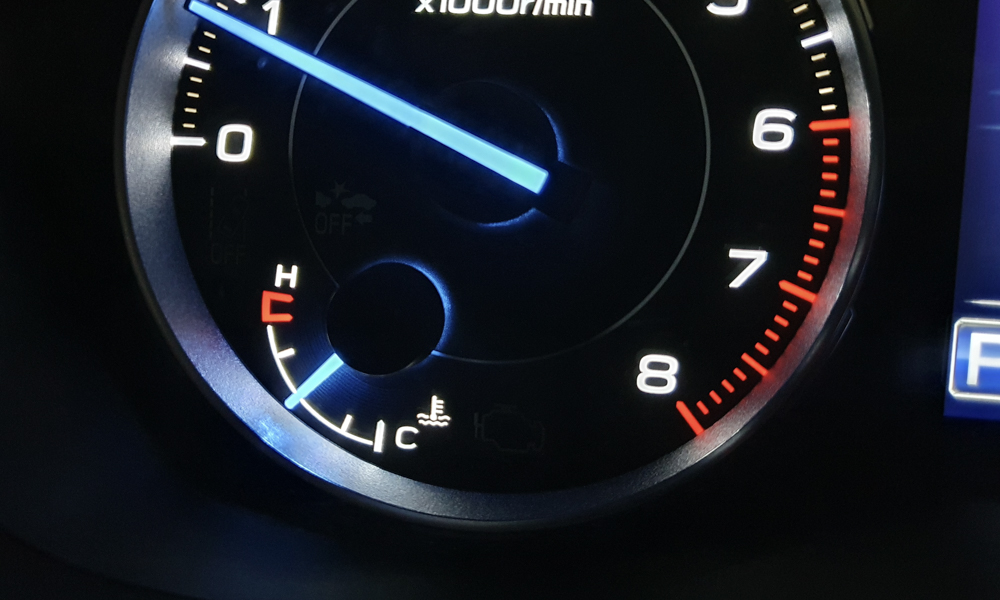 The cabin is also geared for function rather than design. I found it really easy to get to know the controls, but that's probably because I've owned an Impreza for seven years. But I think that even those who are new to the brand will find the switchgear logically arranged. The infotainment system and HVAC controls are separate, and the buttons don't require toothpicks to press.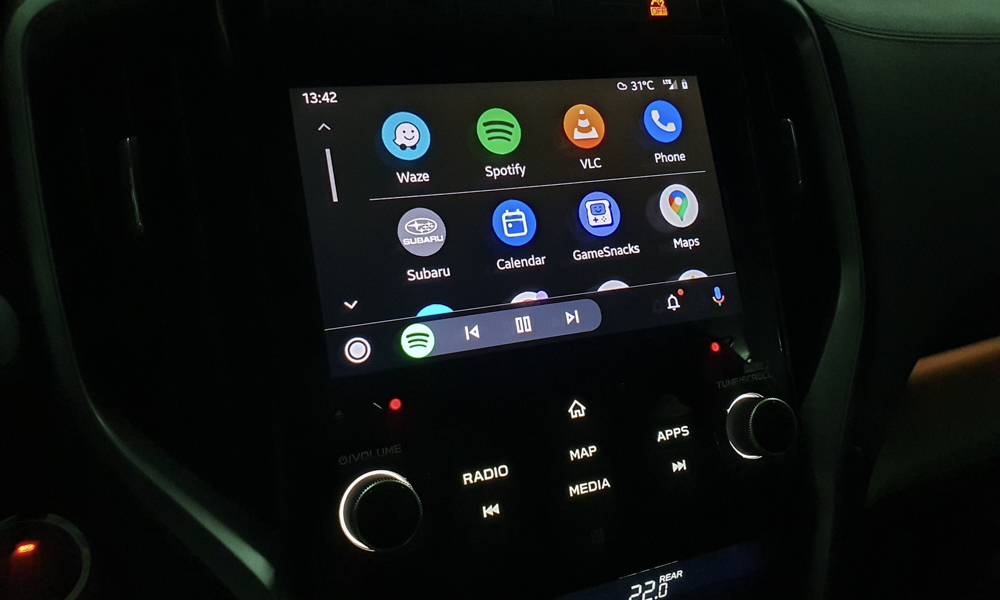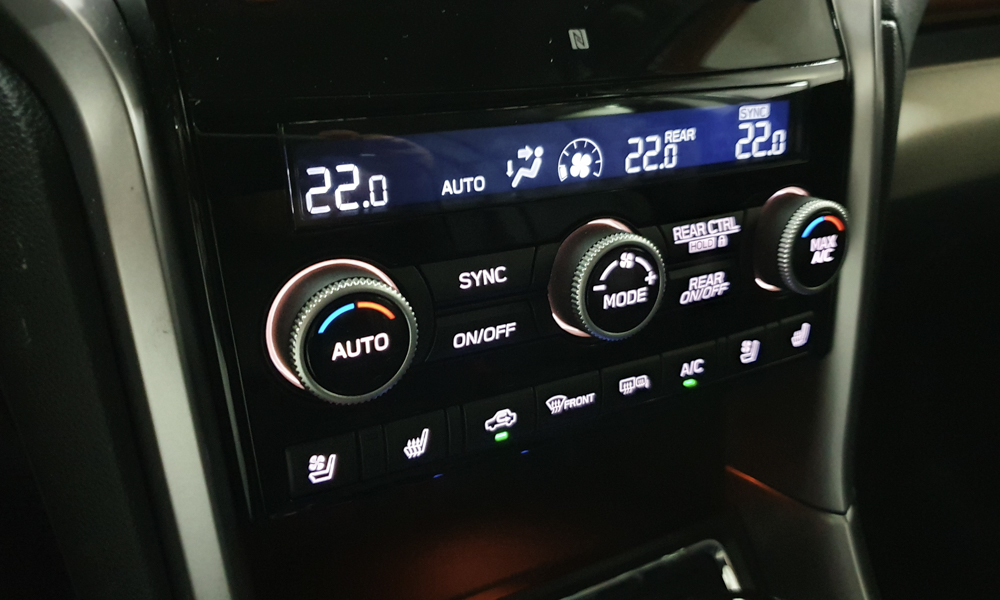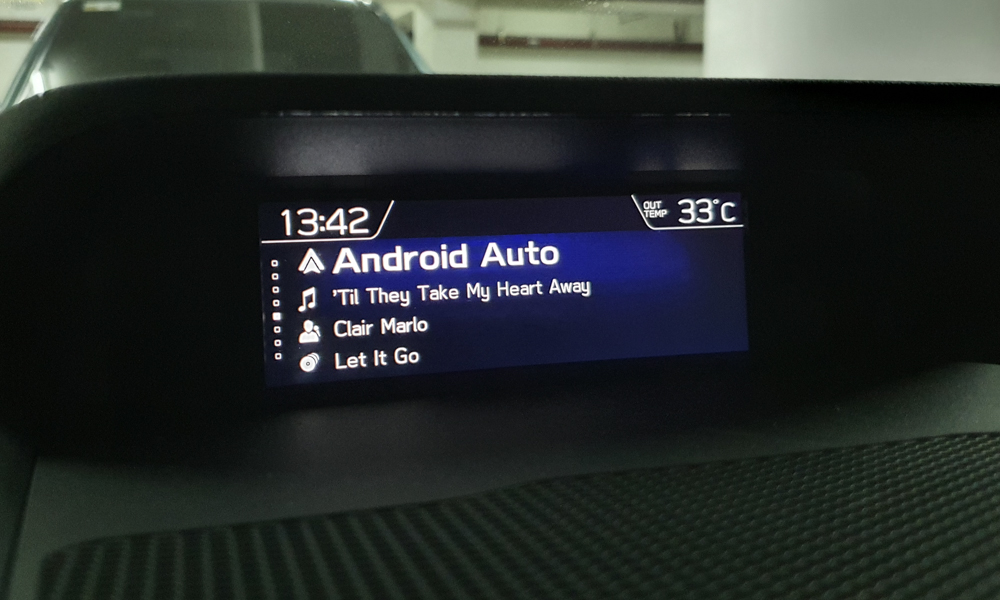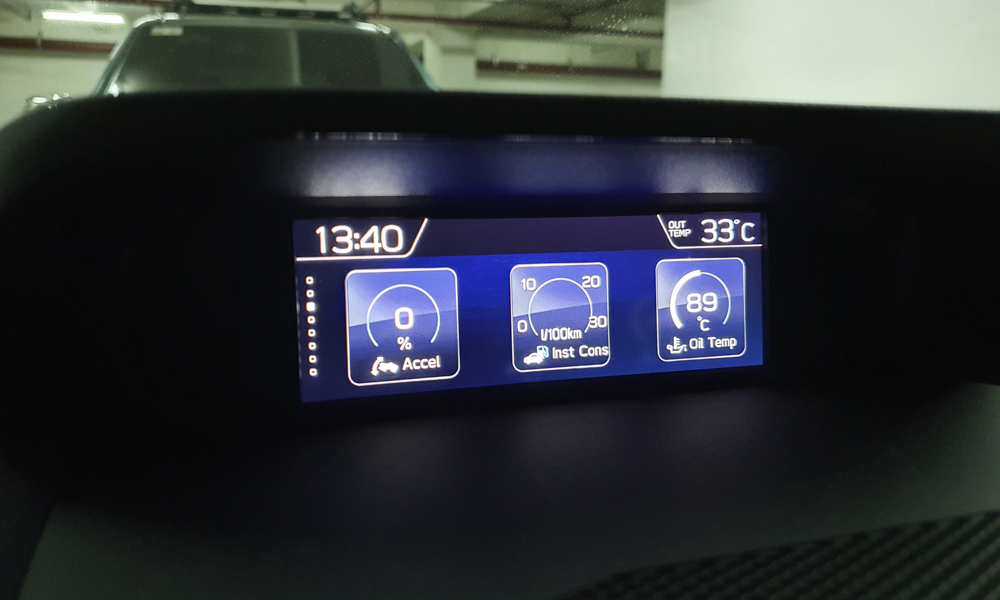 I like the fact that the Evoltis has a multi-information display in the middle. It reminds me of my Impreza again as it shows various bits of info like driver aids and fuel economy, and it can even keep track of important dates. For the duration of my test drive, I left the screen in triple-gauge mode just like I did with my old Subaru. The instrument cluster isn't a high-tech screen, but it's easy to read and understand. The speedometer even has an imperial scale because of the car's US roots.
I would like to give props to Subaru for finally including some features that were never equipped in my Impreza. The Evoltis now has speed-sensing door locks and a proper temperature gauge for the coolant. My car only had an overheat light. When it illuminates (which it did several times), you're essentially screwed as the cooling system is pretty much bone-dry at this point.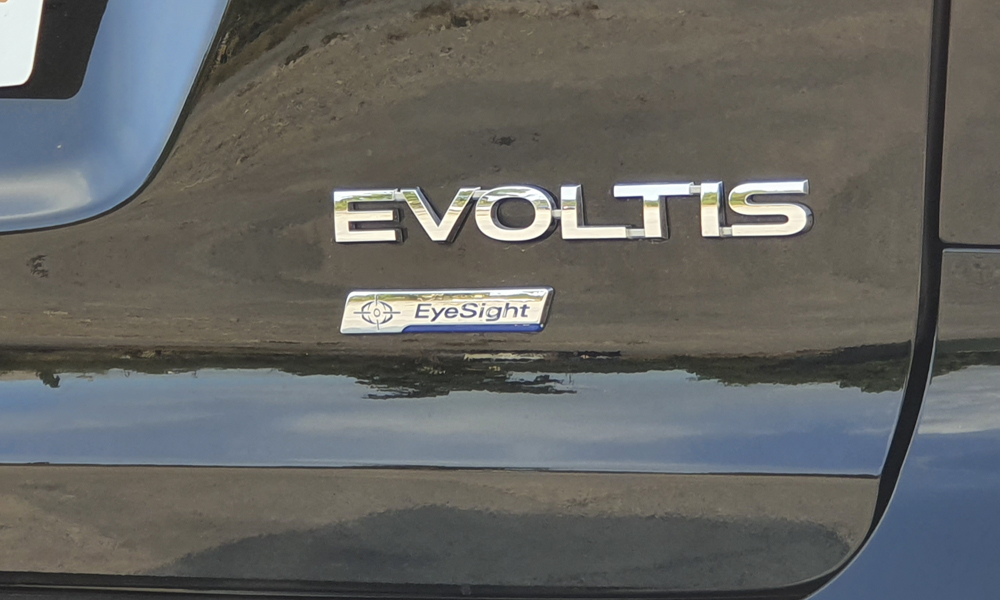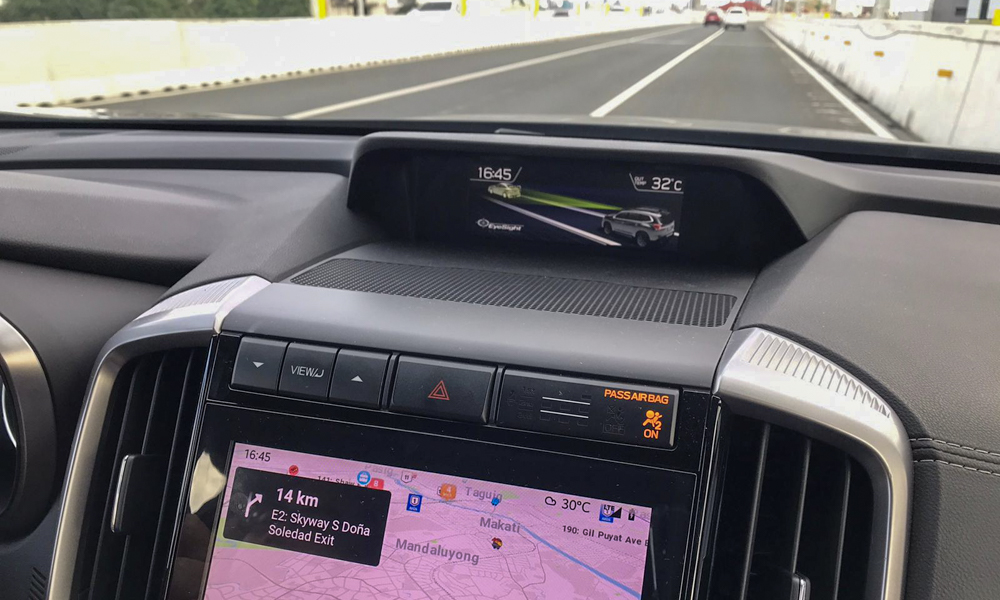 I was worried that the 20-inch wheels would not be ideal for a car that's geared for comfort. But surprisingly, the Evoltis was a little floaty. It's probably the suspension absorbing most of the punishment from the thin rubber, but I was genuinely impressed with the ride quality. But even though the car is softly sprung, it doesn't behave like a boat during cornering. It's actually a hoot to take turns at speed, and this is helped by the low, car-like driving position.
I find the second-row captain's chairs an interesting choice, but they work as advertised and give the rear passengers a luxurious ride. In fact, there is a lot to play with in the back like its own climate zone, sunshades, USB charging ports, household-style outlet, and pass-through toward the third-row bench.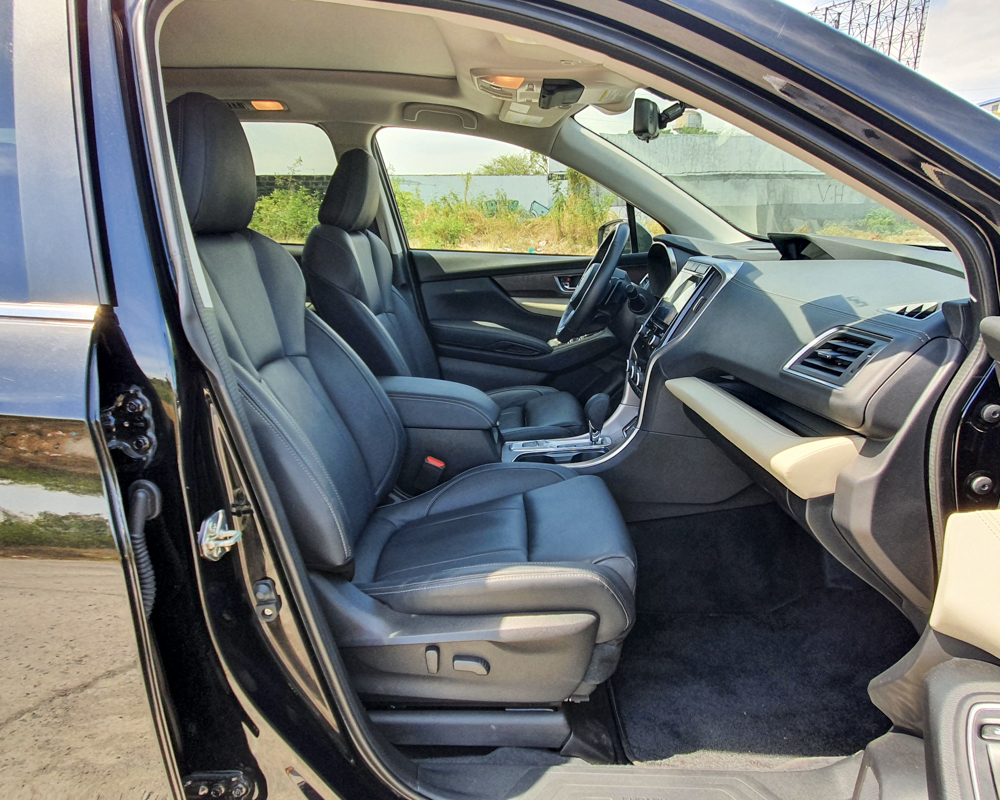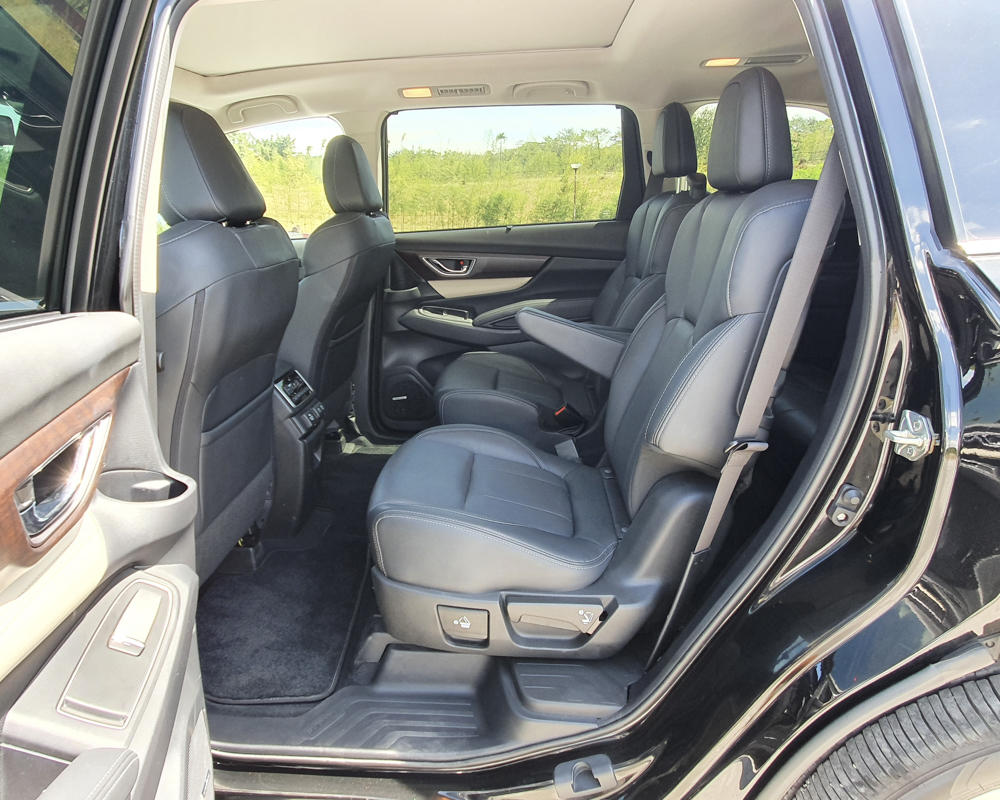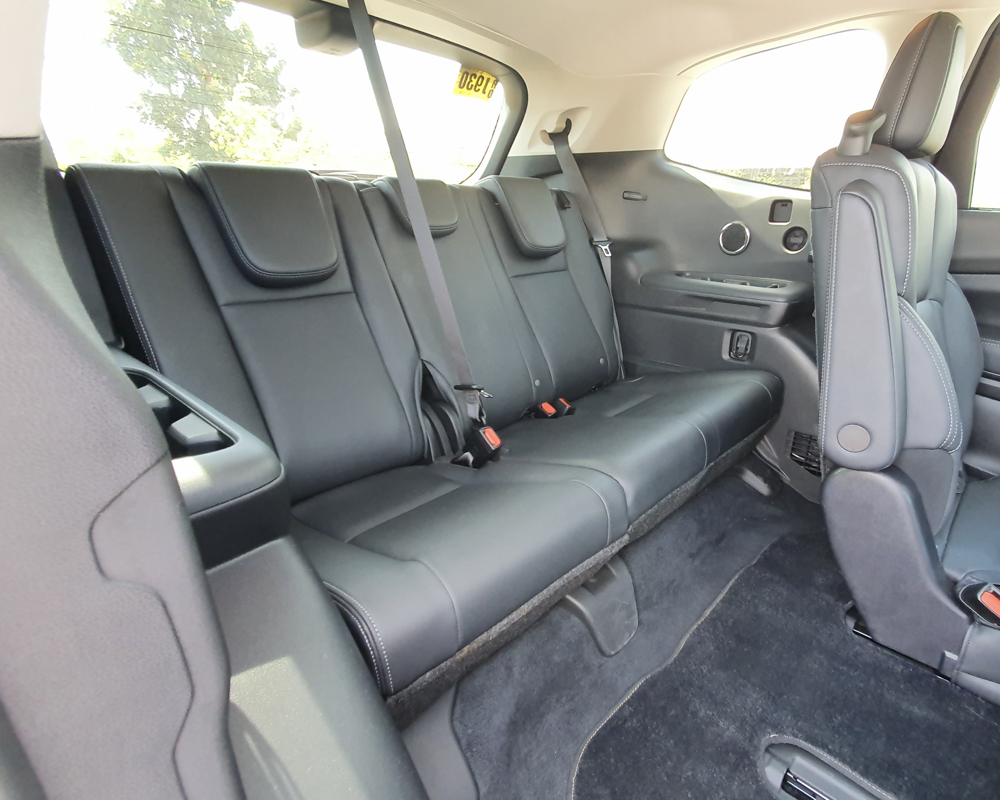 This being an American car, I had high expectations with the Evoltis's third row as it needed to fit my large frame comfortably. It does, thanks to the low floor brought about by the vehicle's unibody construction. I don't think I'd have any problems sitting there even on a long trip.
Despite being just 5m long, there is plenty of room for cargo even with all seats up. There is enough space for large trolley bags. Fold the third-row bench and you have a cavernous area that can accommodate anything from shipping boxes to several golf bags. And unlike similarly sized vehicles, the Evoltis has a stowable tonneau cover that can keep your valuables out of sight.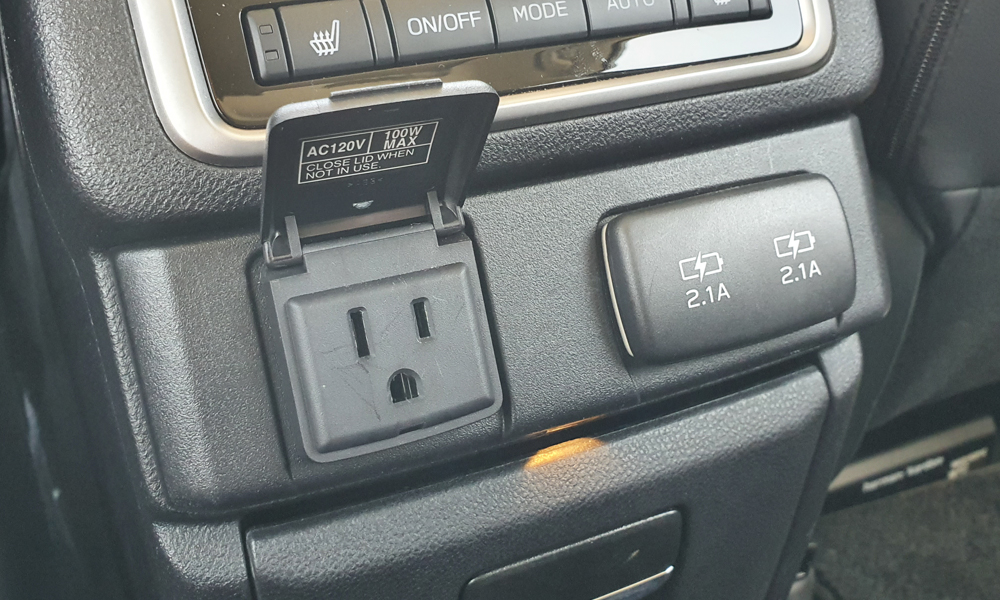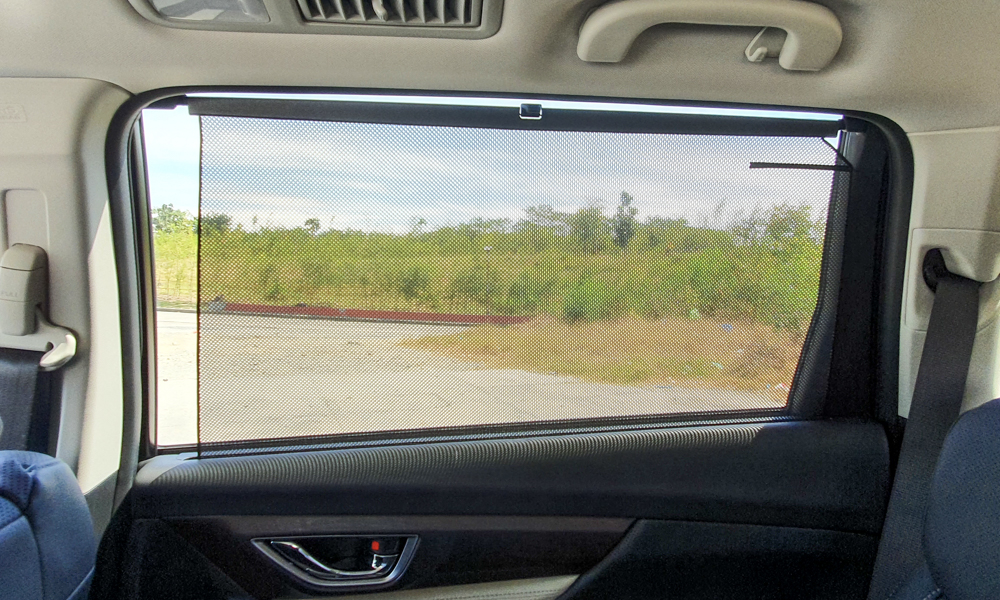 Given the drastic rise of gas prices these days, I have a lot to complain about the turbocharged 2.4-liter gas engine under the hood. But an Evoltis customer will probably not be too much concerned about fuel economy. The FA24 lump delivers its 256hp and 375Nm in a linear manner, and most of the torque is already available early in the rev range.
I think Subaru makes really good CVTs, and the one equipped in the Evoltis is no different. It responds to how fast you stab the throttle. Gently roll onto the accelerator and the gearbox will simply use the low-end torque to get you up to speed without letting the engine revs run away. But if you're curious about how much the powertrain drinks, it's 6.5km/L of 95-octane juice in mixed conditions.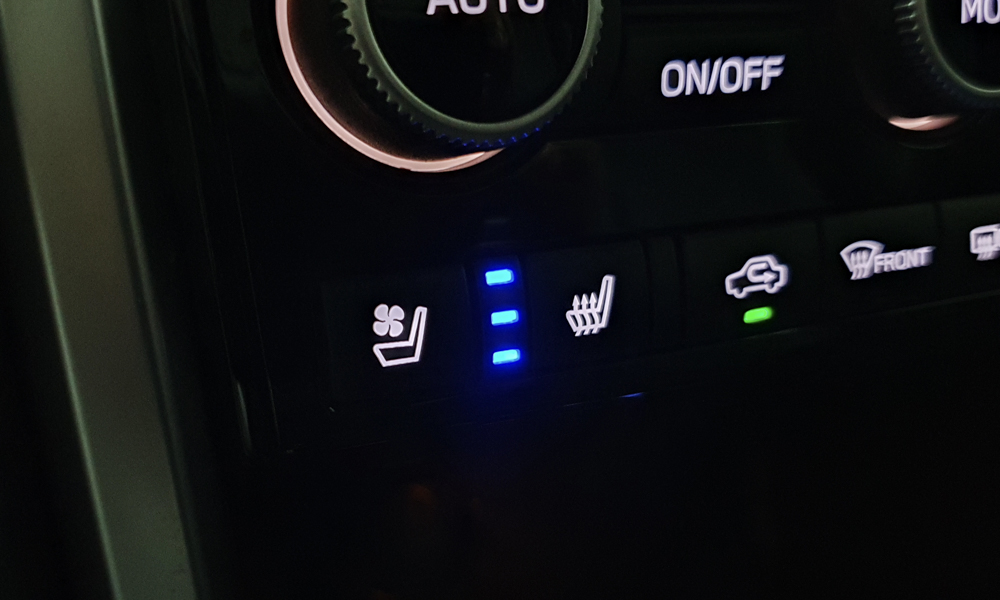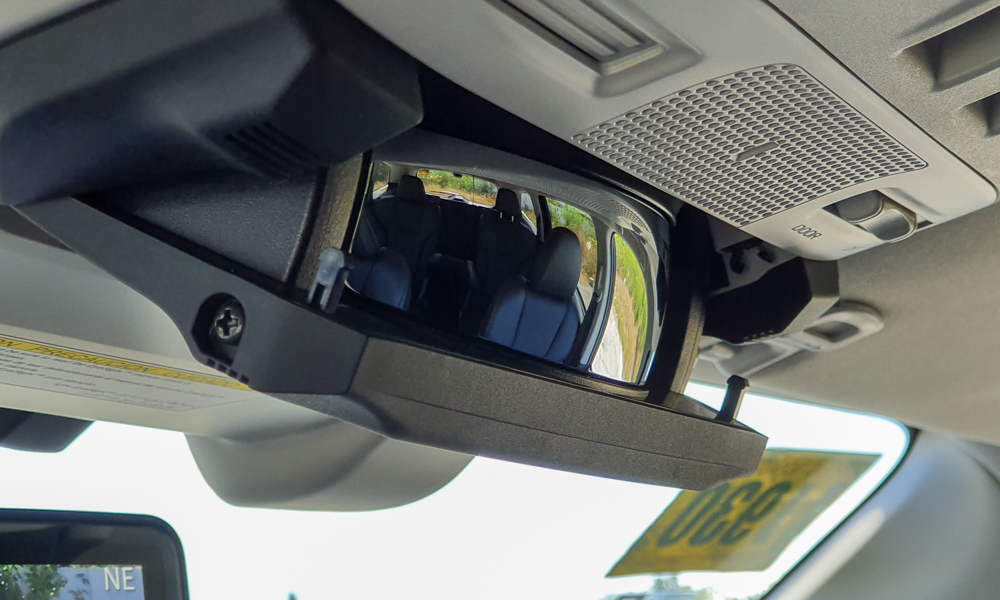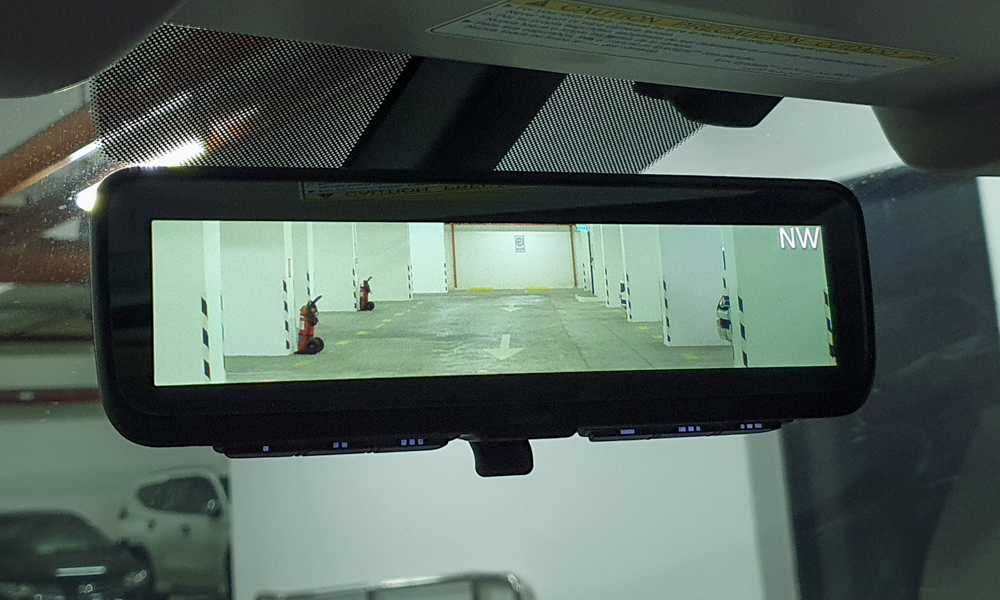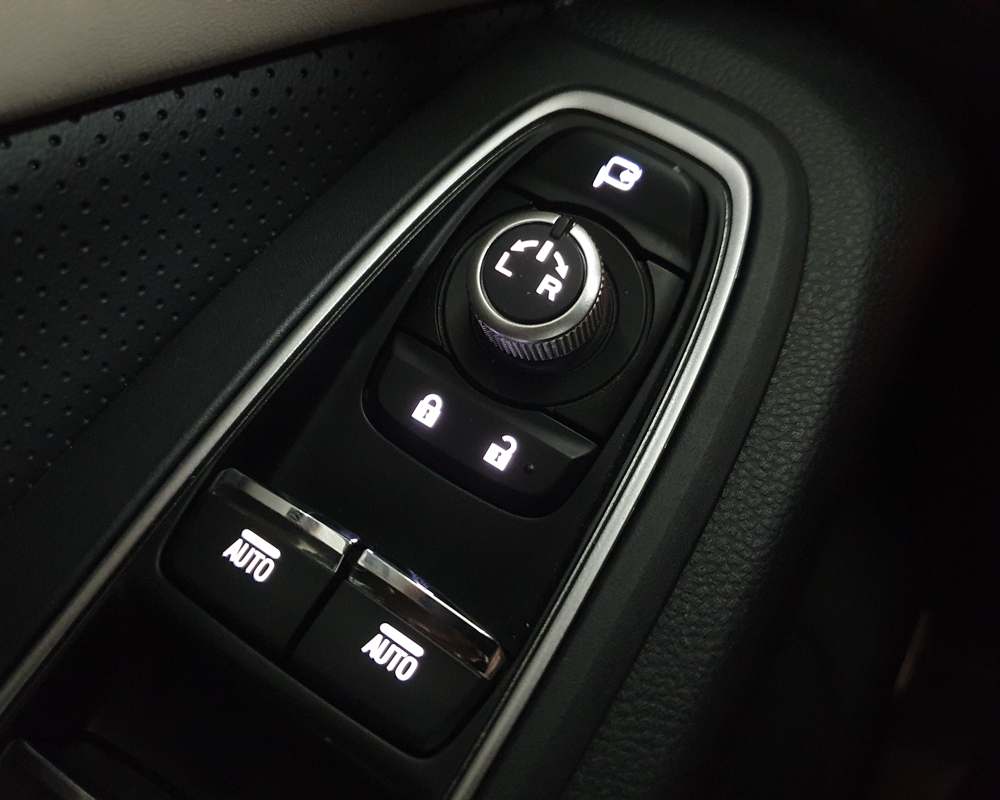 My colleague found Subaru's signature EyeSight feature easy to use, so I decided to test if his claims were correct. It's quite difficult to put your trust in the electronics at first, but I finally learned to leave it to its own devices. EyeSight is more configurable than similar systems in competing vehicles. Aside from the following distance, you can even adjust how hard it accelerates to get to its set speed.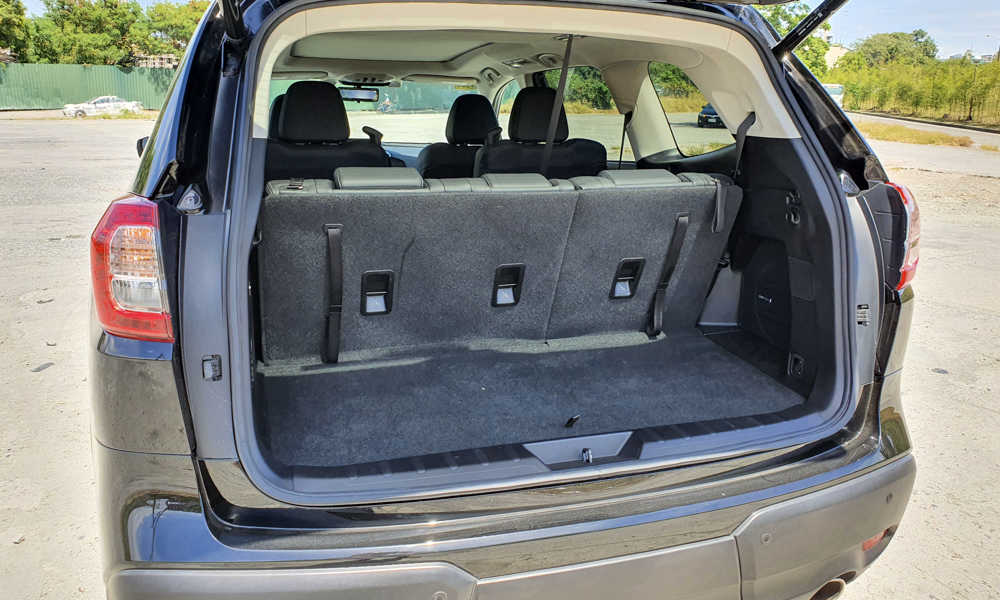 The Evoltis is priced at P3,480,000, so it doesn't directly compete with top-of-the-range versions of pickup-based SUVs (which are approaching the P2.4-million mark). It's steep, but you do get what you pay for. However, there are some things that I would like to change or eliminate in order to make the car more usable and hopefully lower its sticker price.
The sole Touring variant has captain's seats as standard, but a second-row bench would've been more useful especially for families. It's easy to get to the third row from the doors anyway, so there is no need for the second-row pass-through. Also, the heated side mirrors and the steering wheel aren't really needed given our climate.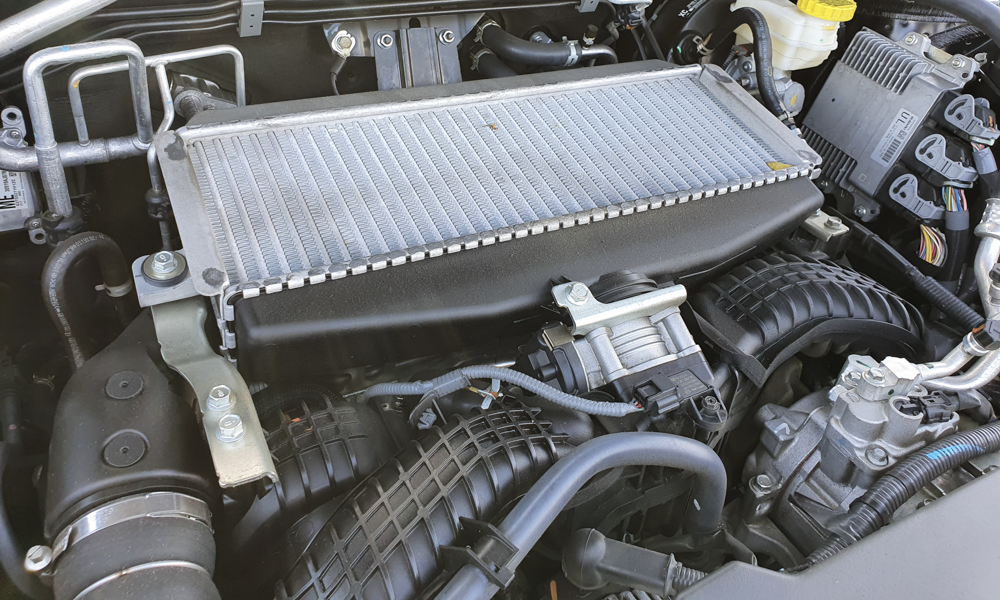 The Evoltis has very few competitors in the country, so I think the argument now is if it is worth going for instead of the flashier and more expensive alternatives from Europe. Subaru doesn't have the same brand cache as Mercedes-Benz or BMW, hence its cars don't get noticed as much (except when one flies by with its boxer engine rumbling in anger).
But I personally like to fly under the radar and arrive at my destination without much fanfare. And for buyers who prefer the same thing, the Evoltis might just be the better buy.
SUBARU EVOLTIS 2.4 TOURING EYESIGHT
| | |
| --- | --- |
| Engine | 2.4-liter horizontally opposed four-cylinder turbo gasoline |
| Transmission | CVT |
| Power | 256hp @ 5,600rpm |
| Torque | 375Nm @ 2,000-4,800rpm |
| Dimensions | 4,998mm x 1,930mm x 1,819mm |
| Drive layout | AWD |
| Seating | 7 |
| Price | P3,480,000 |
| Upside | It's a comfortable and spacious ride that is also fun to drive. |
| Downside | The engine is thirsty, and the second row needs a bench seat. |