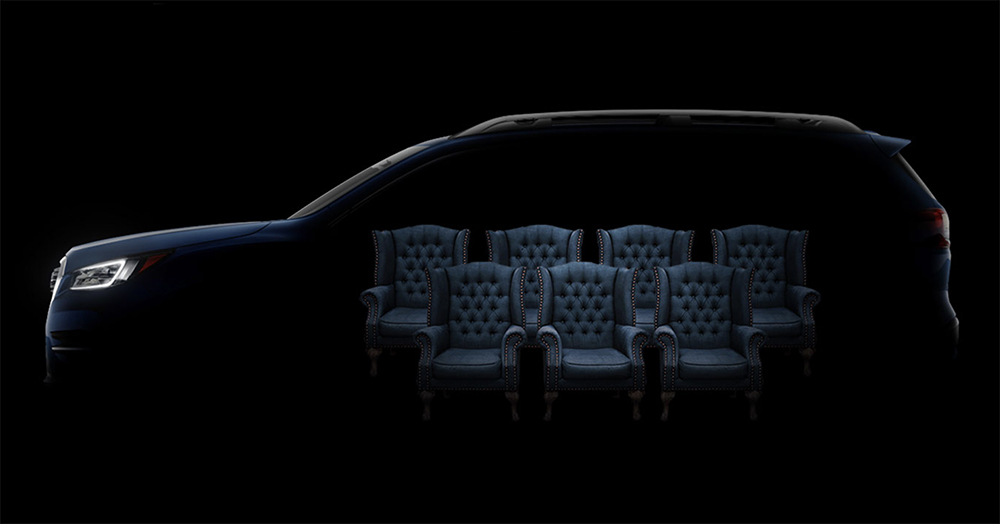 At around this time last year, we told you that Motor Image Pilipinas was going to launch the Subaru Evoltis (aka Ascent) within 2020. But, you know, the coronavirus halted this plan (among many other things). And then, last December, the company boss—Tan Chong International Ltd. deputy chairman and managing director Glenn Tan—revealed that the seven-seat midsize SUV would be presented "in the first half of 2021."
Today, we got a message from the brand informing us that the official introduction of the Evoltis in our market is slated for April 12. And to bait potential buyers make it exciting for everyone, Subaru is offering a limited-edition watch to the first 50 customers who will register online here. The mechanics are simple: Fill out the short registration form and then save a screenshot of the thank-you page. Then present said thank-you page to the cashier when you pay your registration fee or down payment at an authorized Subaru dealer nationwide.
The watch will be presented to the 50 customers upon the release of their vehicles. Unfortunately, we can't show you what the timepiece looks like as the PR team doesn't have a photo yet. Nevertheless, the much-awaited Subaru SUV is reason enough to register. Go for it.