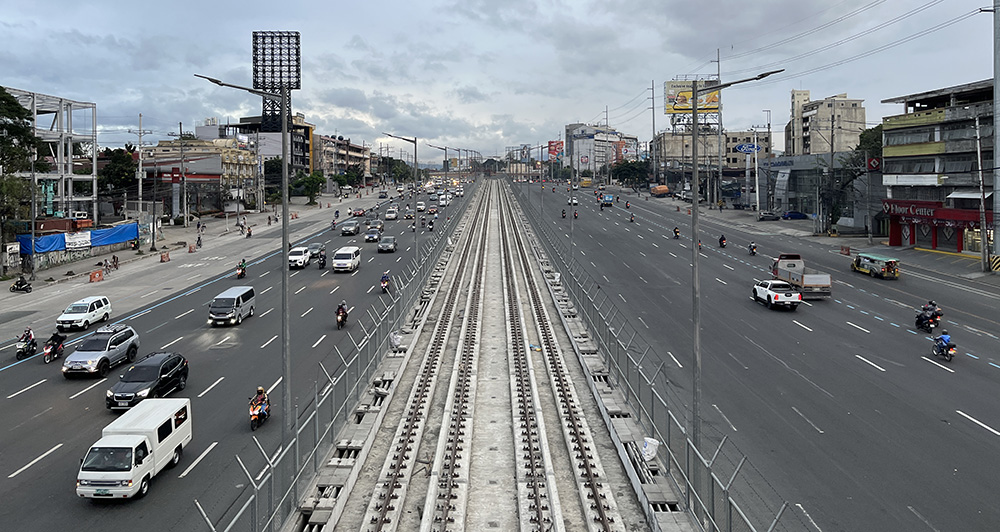 After conducting a trial period, the Metropolitan Manila Development Authority officially begins implementing the exclusive motorcycle lane along Commonwealth Avenue in Quezon City. Covering the stretch from Elliptical Road to Doña Carmen, these are the lane allocations starting from the outermost lane:
1st lane – bicycles

2nd lane

– public utility vehicles

3rd lane

– motorcycles
4th to 9th lane – all other vehicles
Should there be a need to cross or to go out of these lanes, these are the following guidelines:
Entering/exiting side streets or intersections. Vehicles can only deviate from their dedicated lane as indicated by the transition lines or pavement markings at least 100m from the intersection.
Entering/exiting from an establishment. Vehicles have 200m to transition between their dedicated lane and an establishment (or vice versa).
Using a U-turn slot. Vehicles have 200m to leave their dedicated lane to reach a U-turn slot. Motorcycles are not allowed in zipper lanes.
PUV drivers who violate these exclusive lanes will face a P1,200 fine, while other drivers will have to pay P500. The MMDA claims this scheme is for safety and for smoother traffic flow.
But do you think containing motorcycle riders (who happen to represent a good chunk of road users) in just one lane is a good idea? Imagine having to cross six lanes full of cars, within 200m, just to make a U-turn.