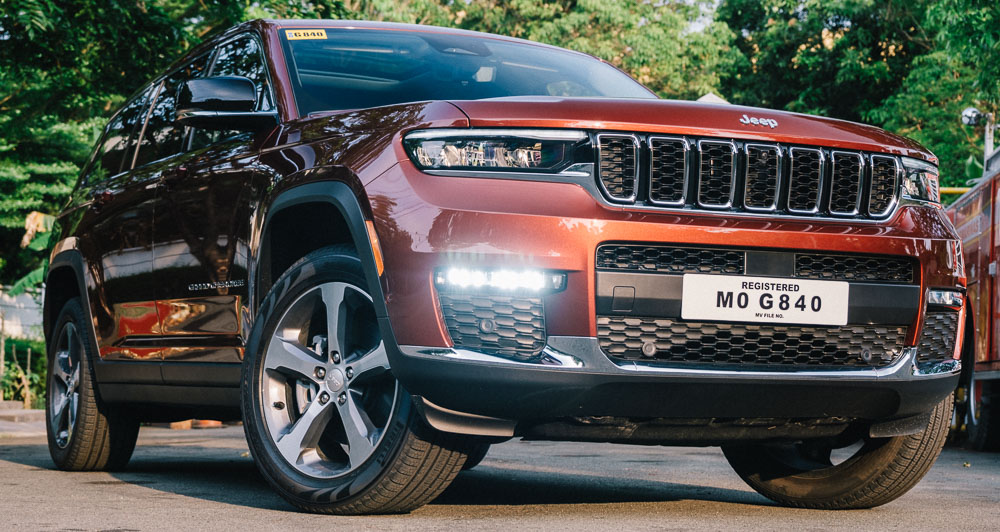 Do you remember when the Land Transportation Office said that we were not allowed to make our own plates in the midst of the license-plate shortage?
While there have been basic guidelines on how dealerships can use the conduction sticker number (and other information) as a temporary license plate, the number of improper plates fitted to cars everywhere has run rampant.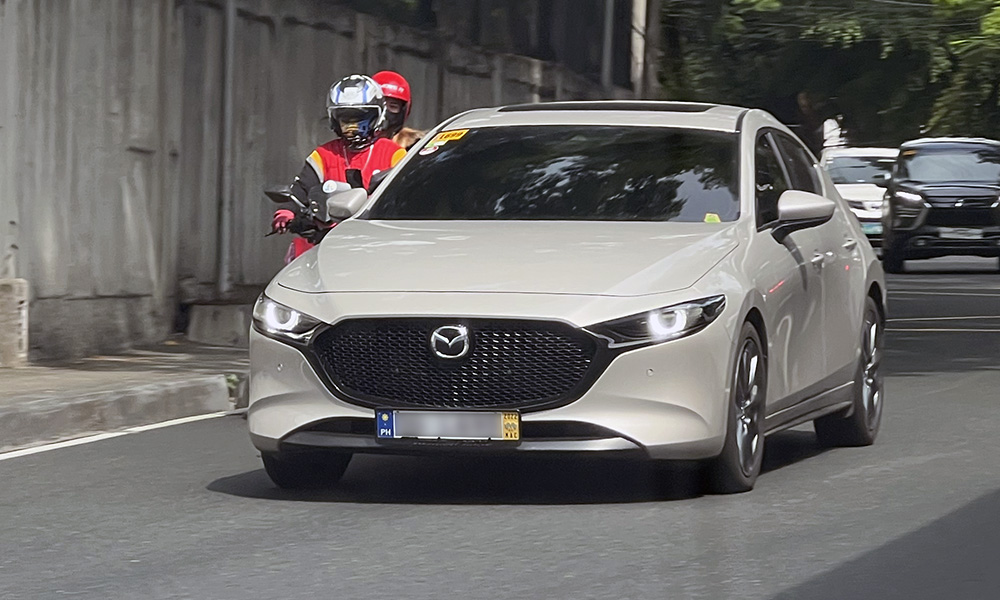 This is why the LTO has released memorandum JMT-2023-2400 to provide guidelines on using improvised or temporary motor vehicle plates dated May 22, which was recently signed into law on May 30.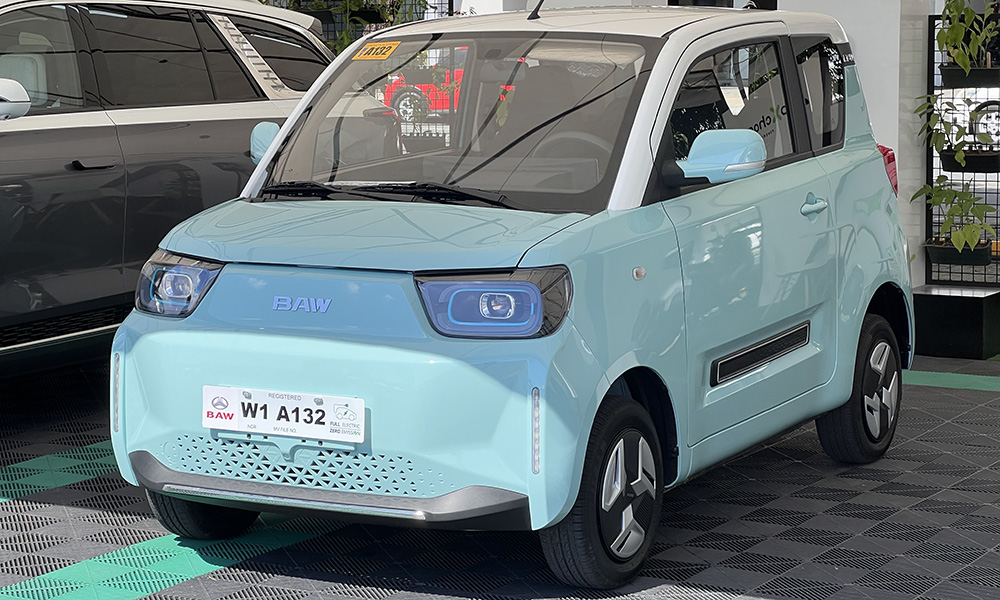 Compared to before, these new guidelines are much more in-depth and account for the different kinds of vehicles and various-use cases, whether private, government or diplomatic.
And yes, they also take into account if the vehicle is a hybrid or electric car for easier identification—as well as vintage vehicles—via color-coded fonts.
Here is a quick guide:
Private vehicles – black font
Government vehicles – red font
PUVs/taxis – yellow font
Diplomatic vehicles – blue font
Hybrid/electric vehicles – green font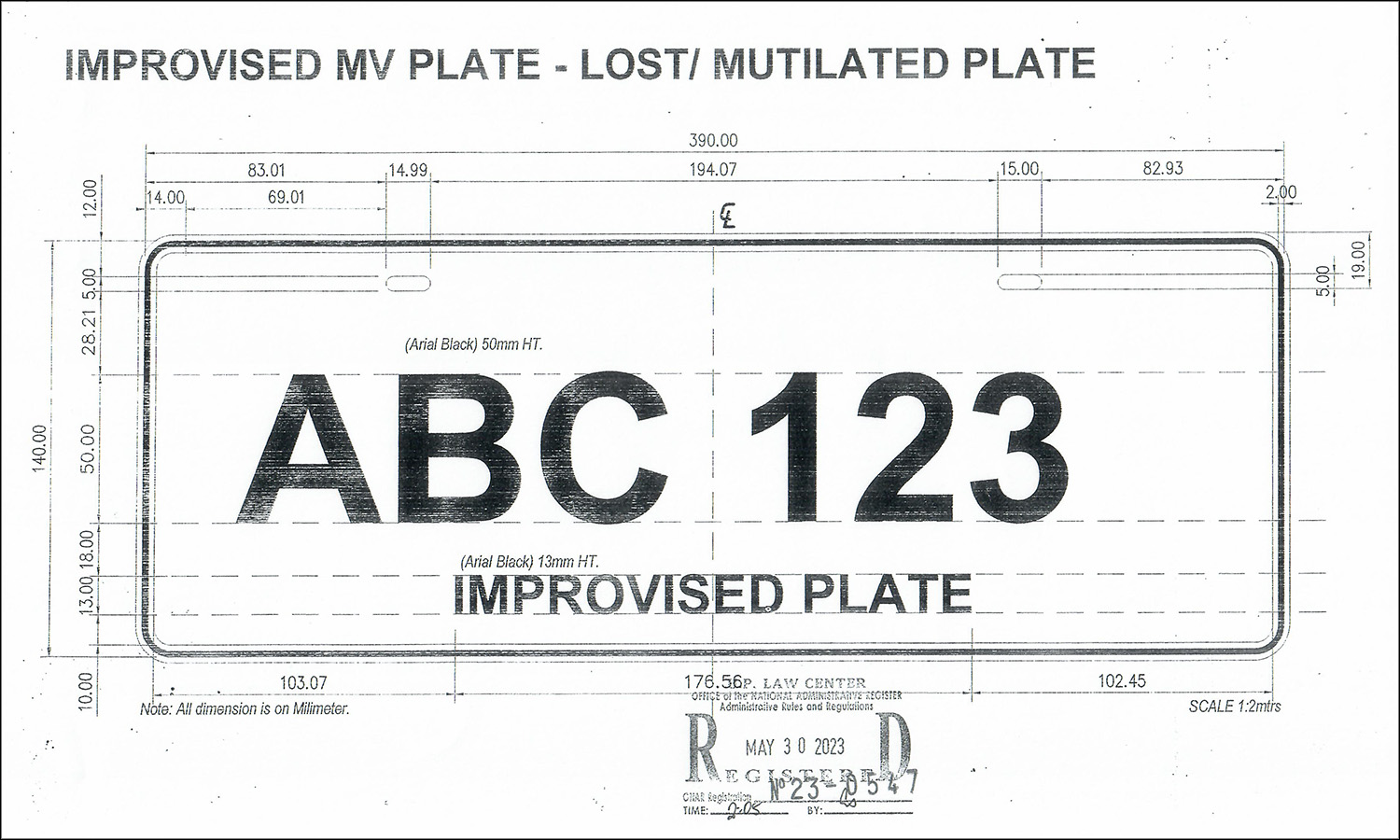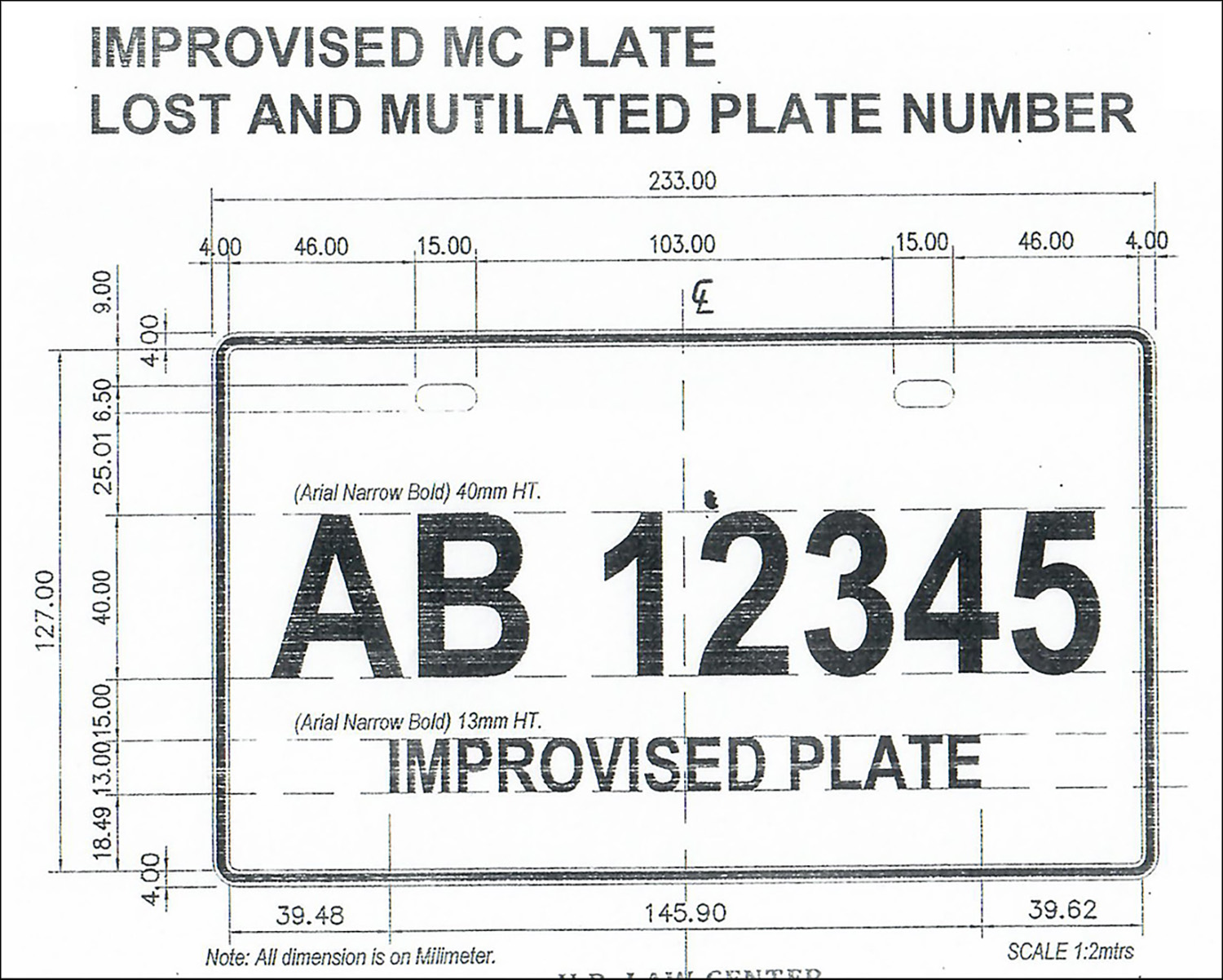 For a bit of a refresher, improvised plates are used while the vehicle owner is waiting for the replacement of a lost or damaged plate number.
These can only be used with authorization or a permit from an LTO district or extension branch, and will only be valid until the replacement plate is available. These will have the words "Improvised Plate" below the assigned number.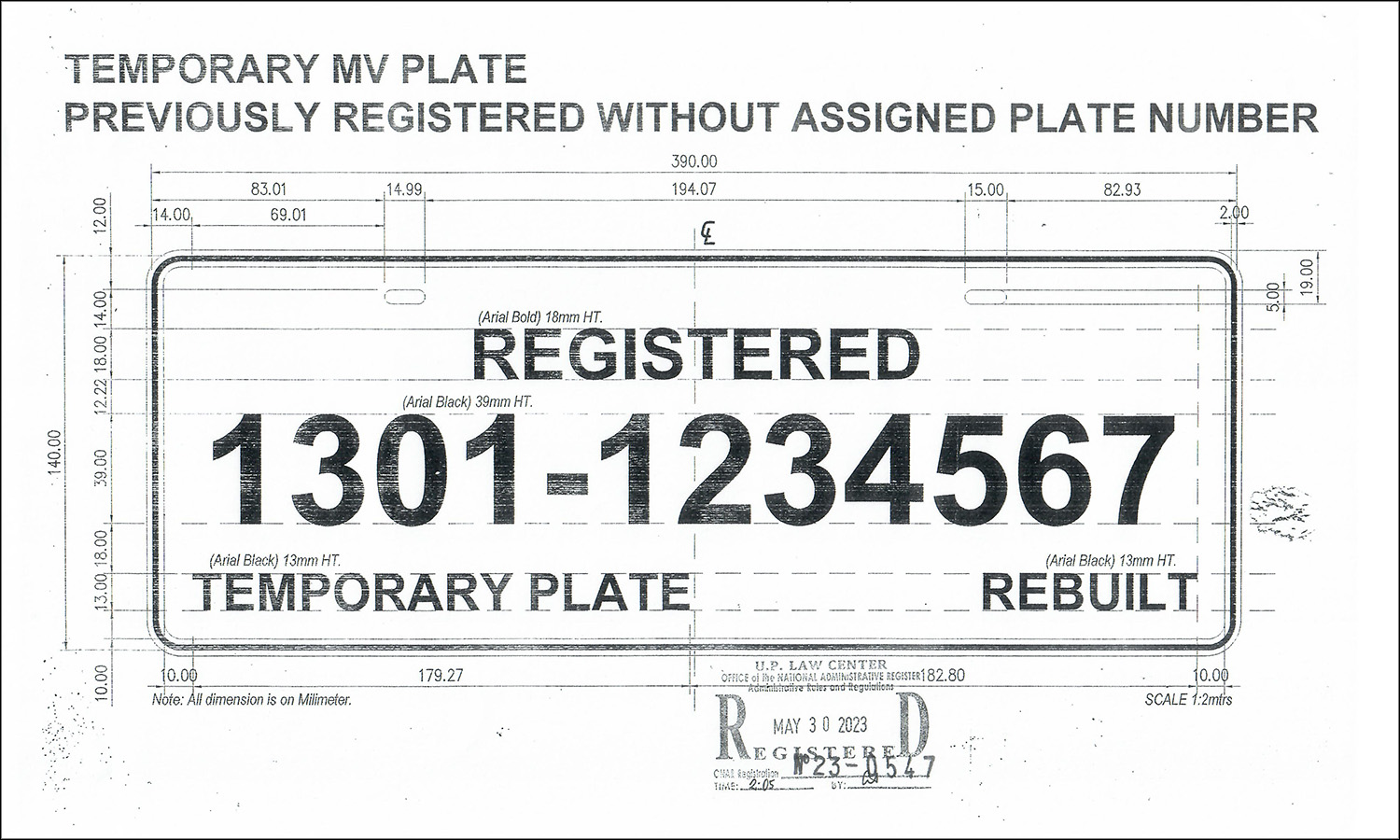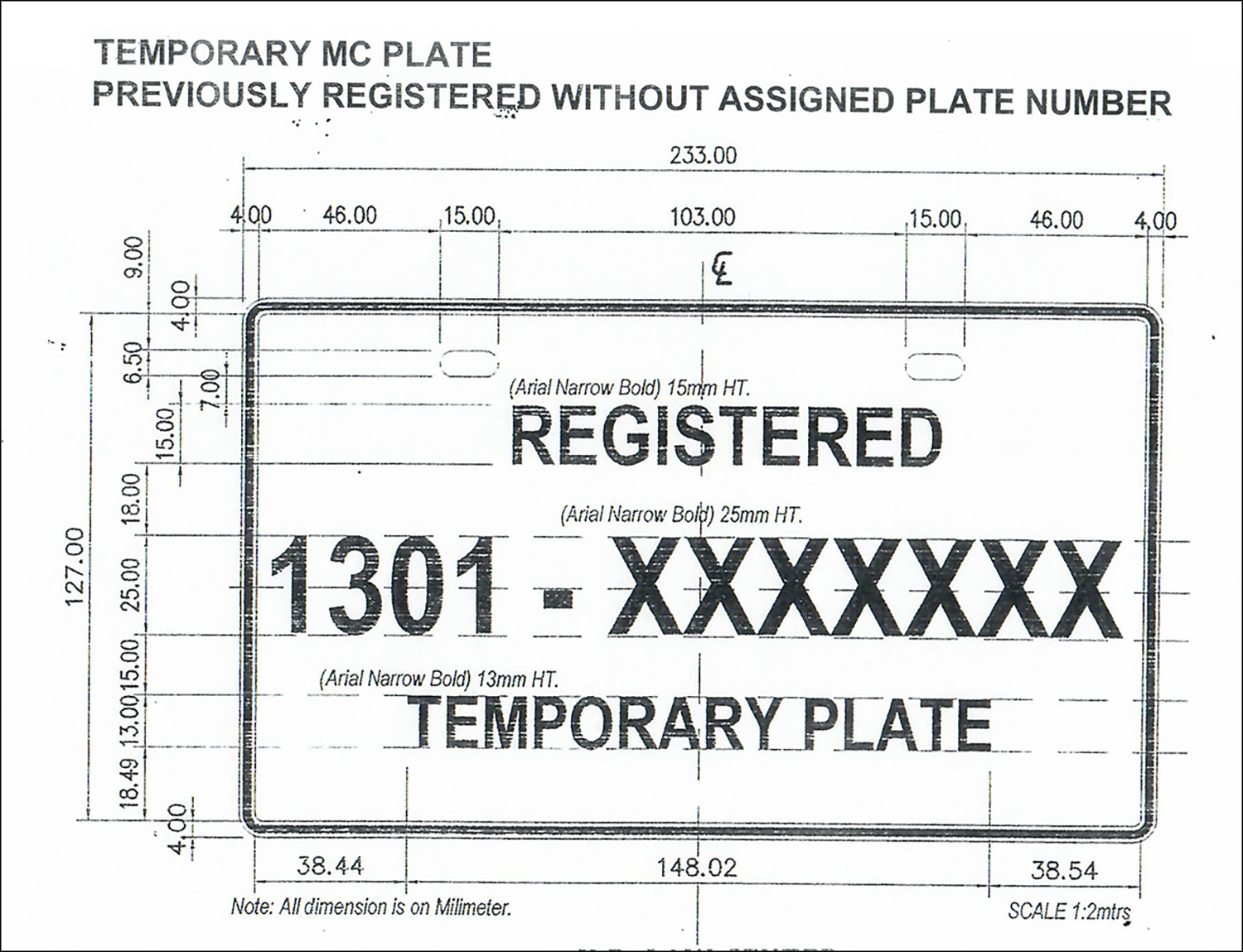 For vehicle owners who didn't have an assigned plate number before the order was signed, you will have to use your conduction sticker or MV file number and indicate that it is a temporary plate.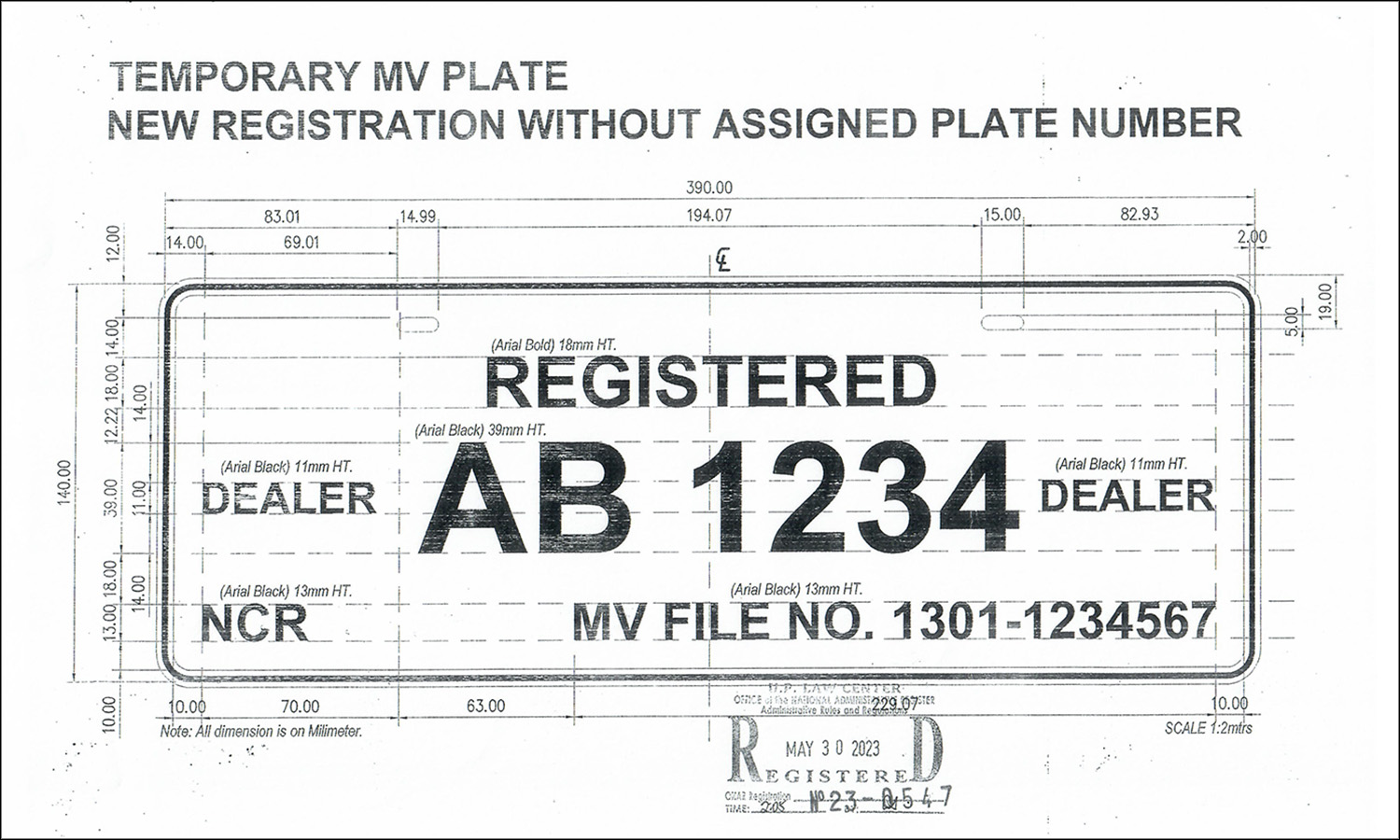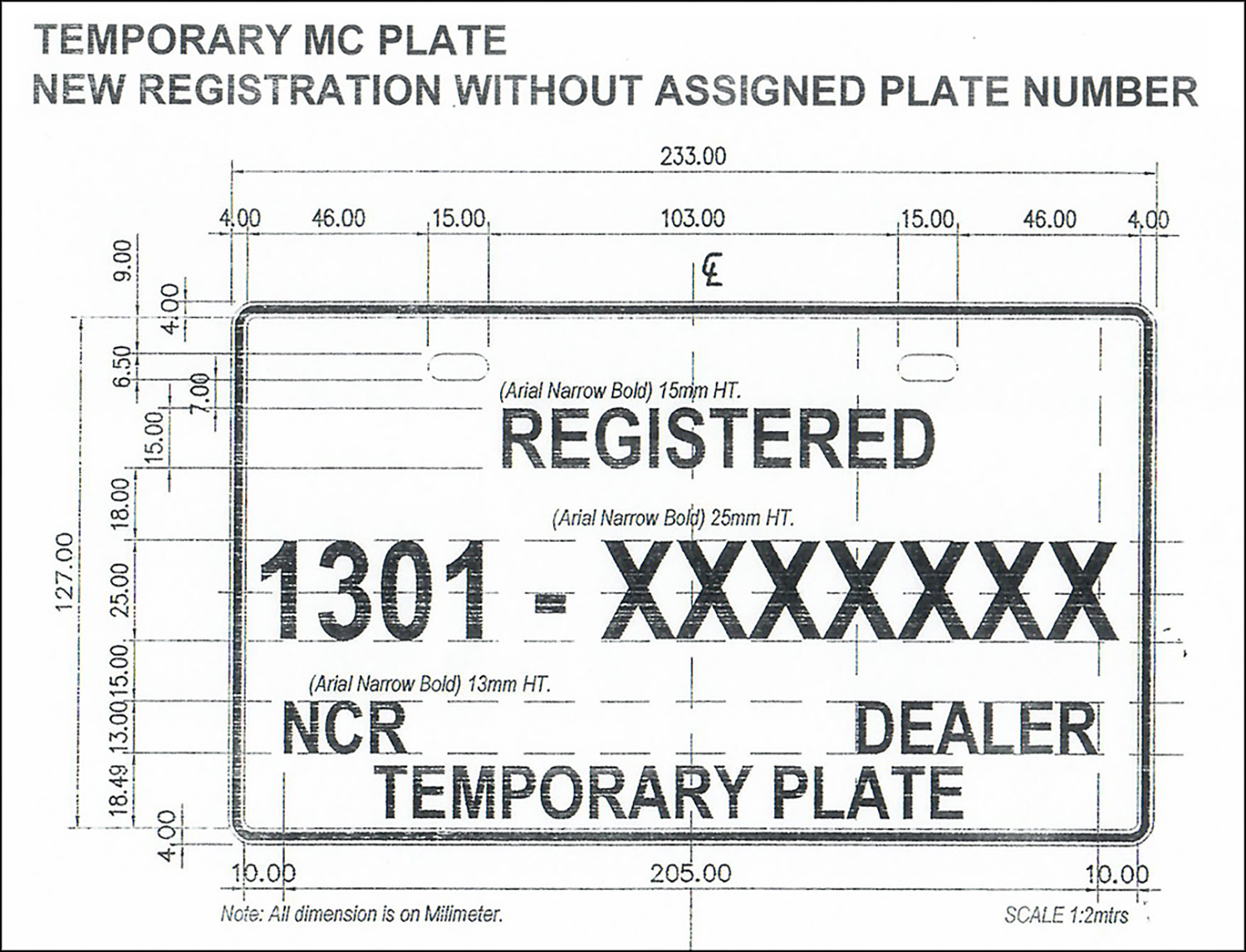 For temporary plates issued by dealerships for new vehicles, the memorandum takes two different scenarios into account.
If the vehicle still does not have an assigned plate number, the conduction sticker number or MV file number will be used, just like before.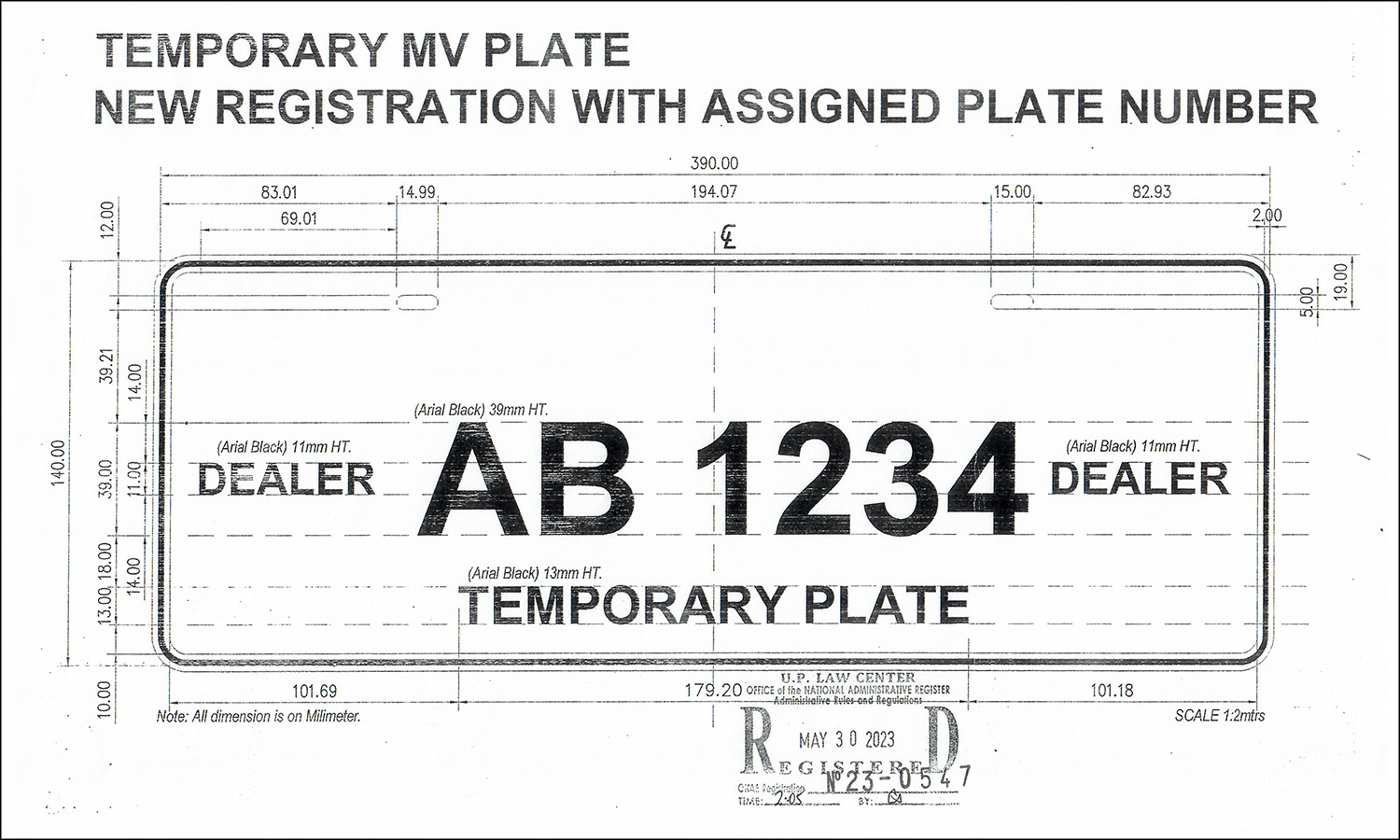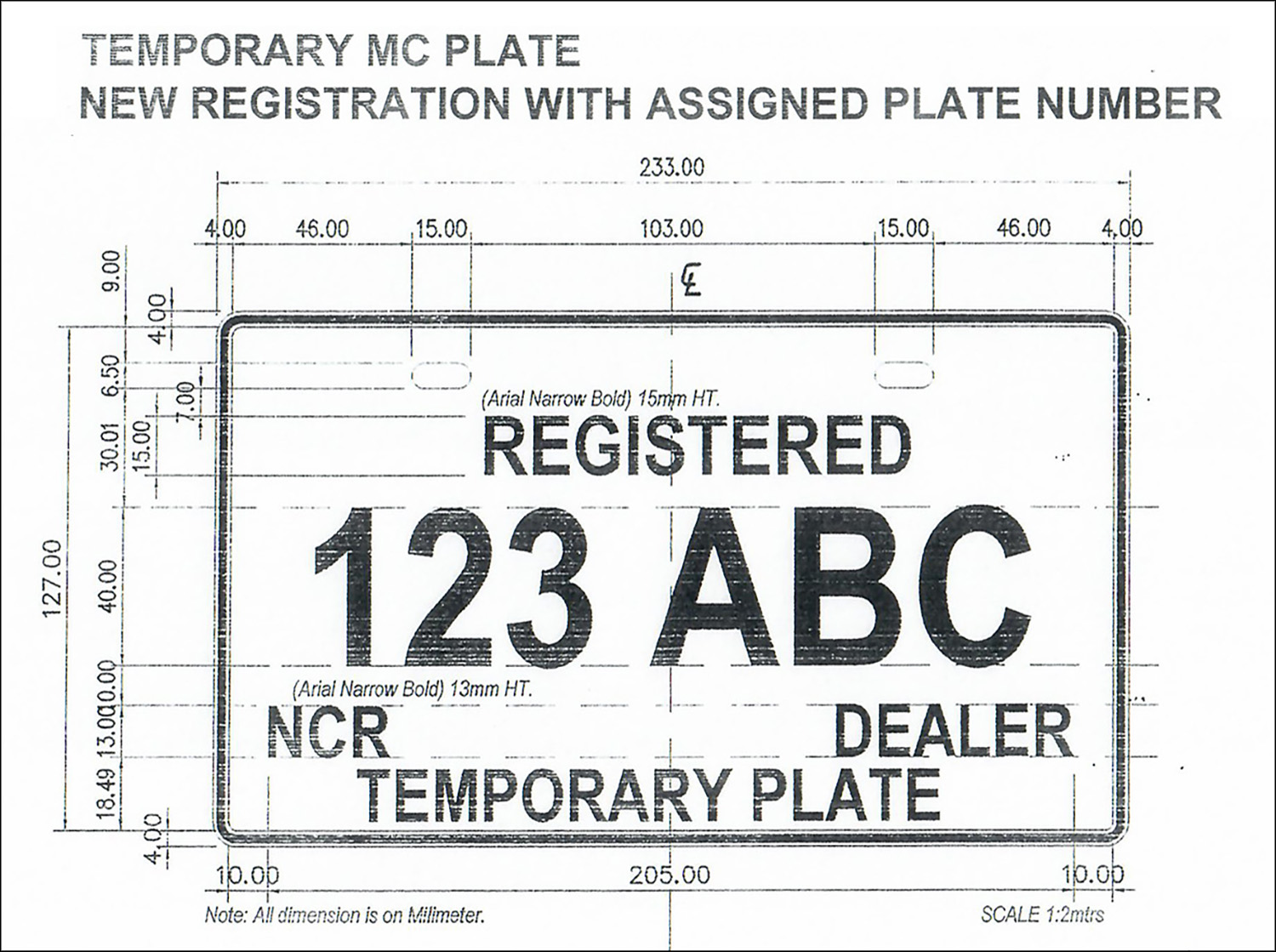 But if the vehicle does have an assigned plate number, it should be present alongside the indicator of a Temporary Plate.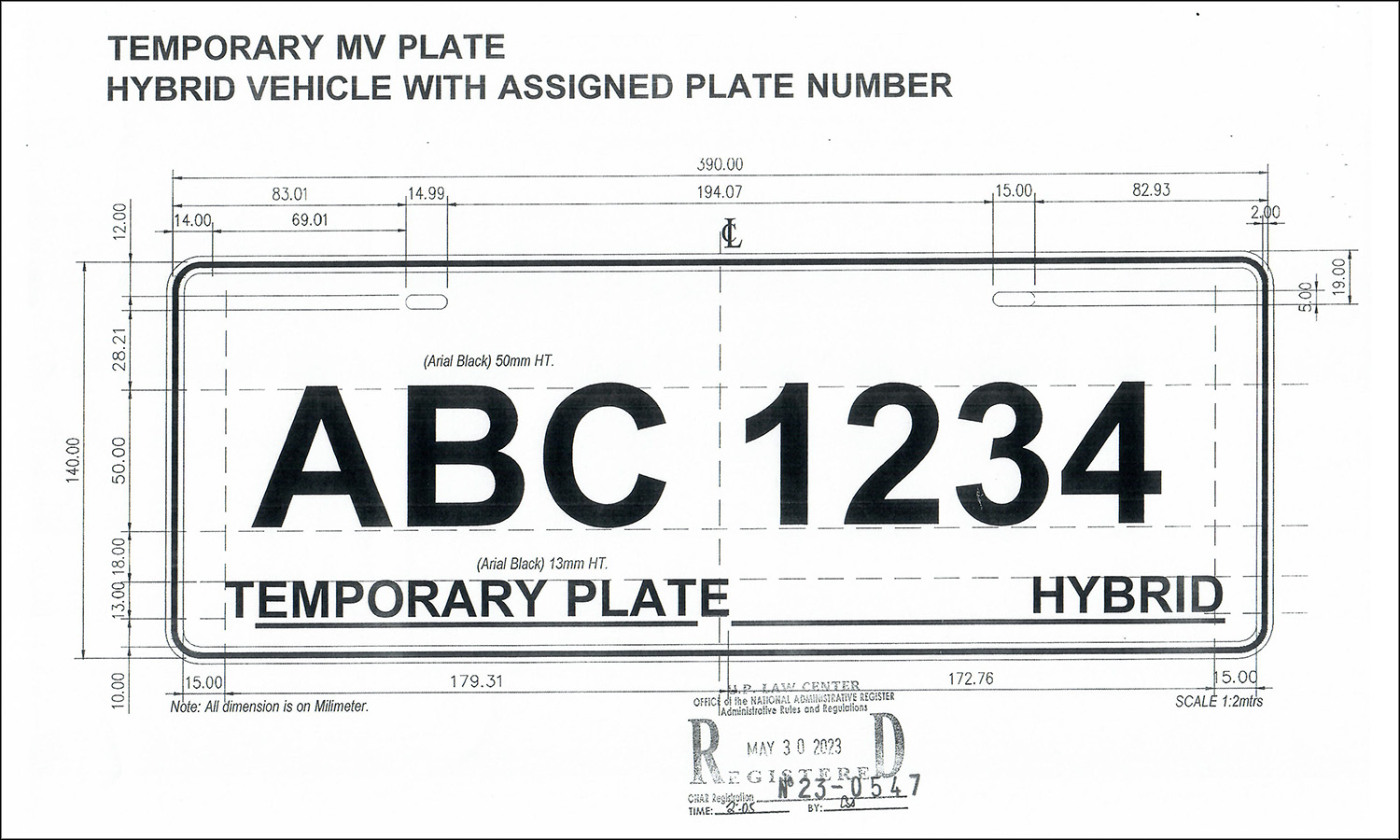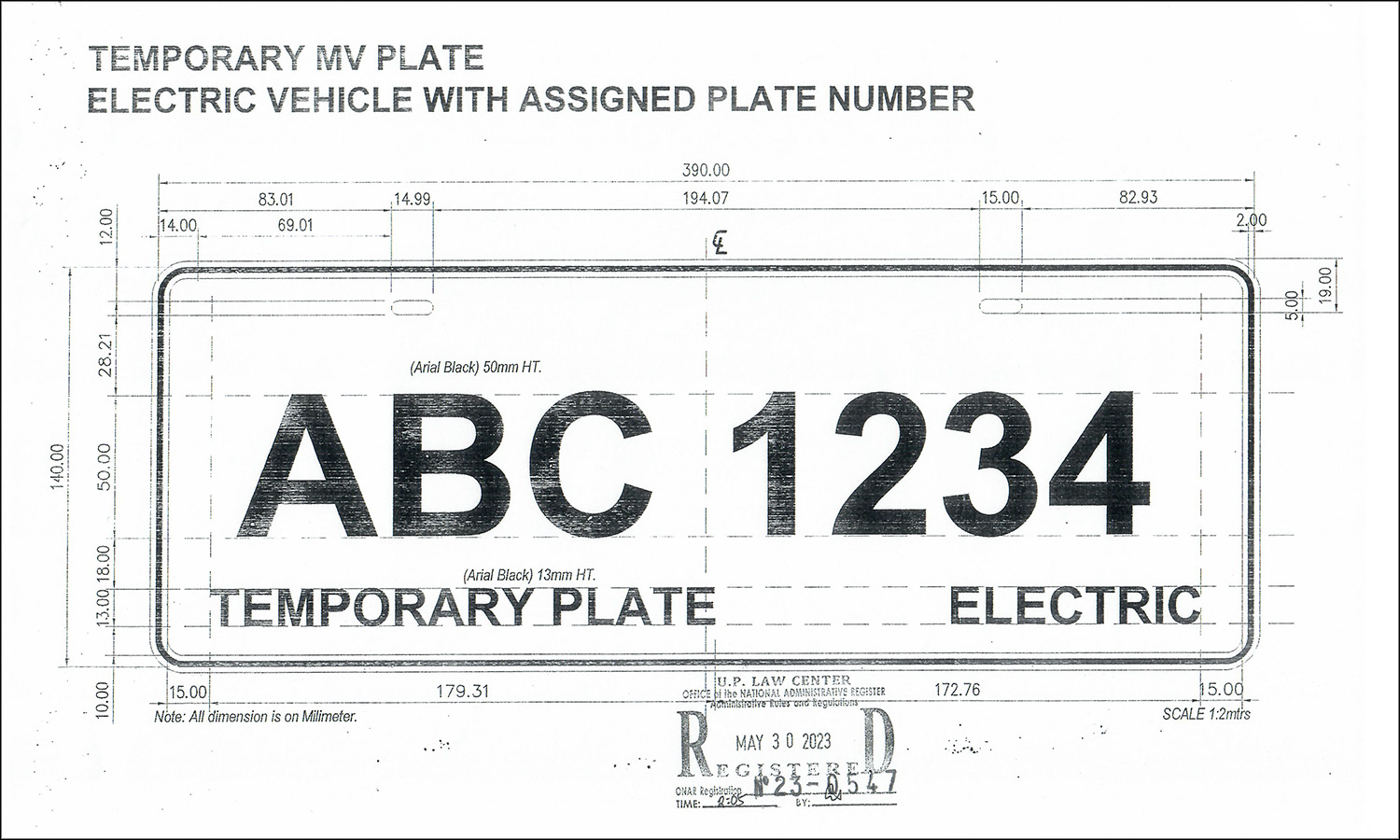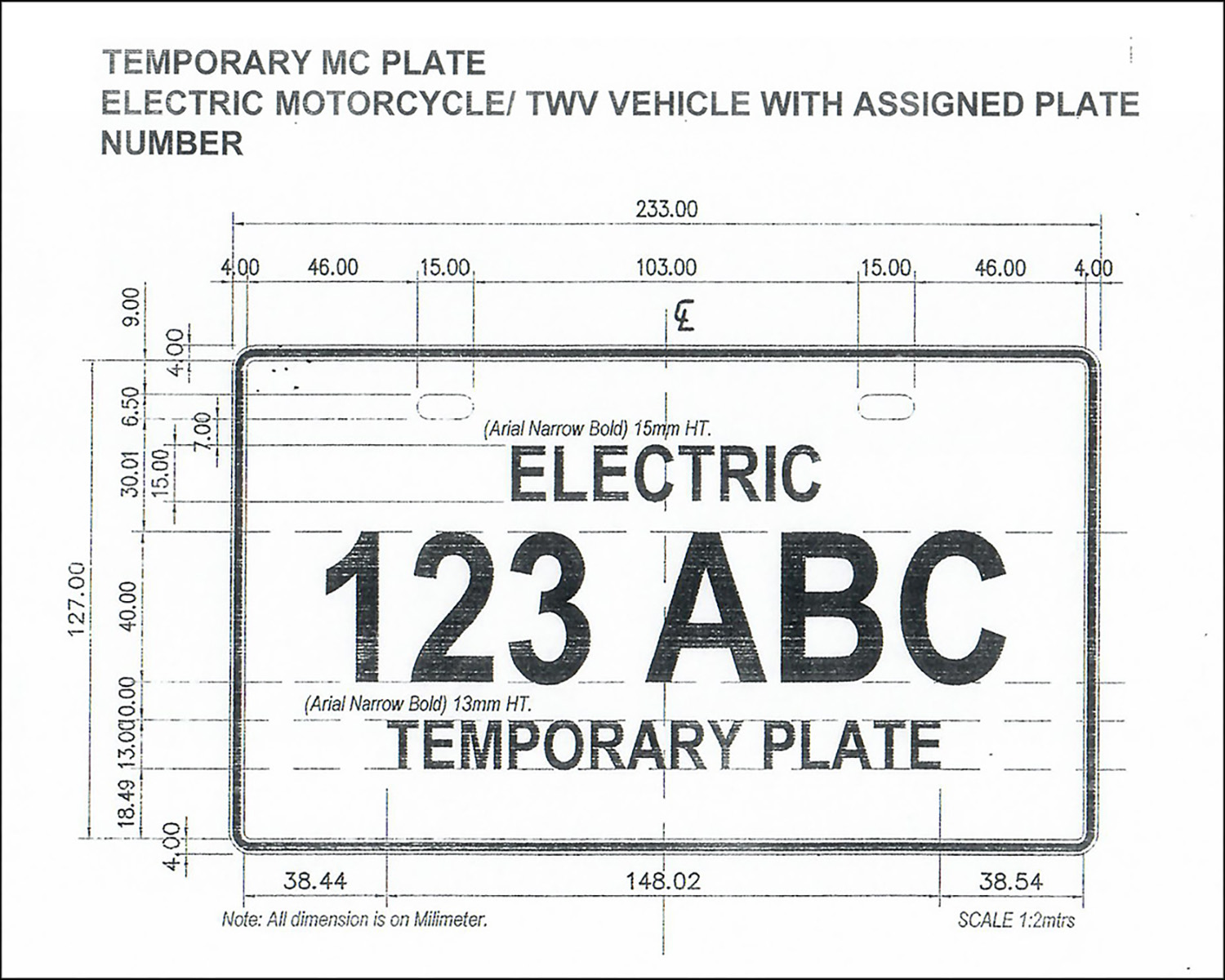 And for electric or hybrid vehicles (yes, including motorcycles or three-wheelers), the designation of "Electric" or "Hybrid" must be printed on the plate, alongside the aforementioned green font color.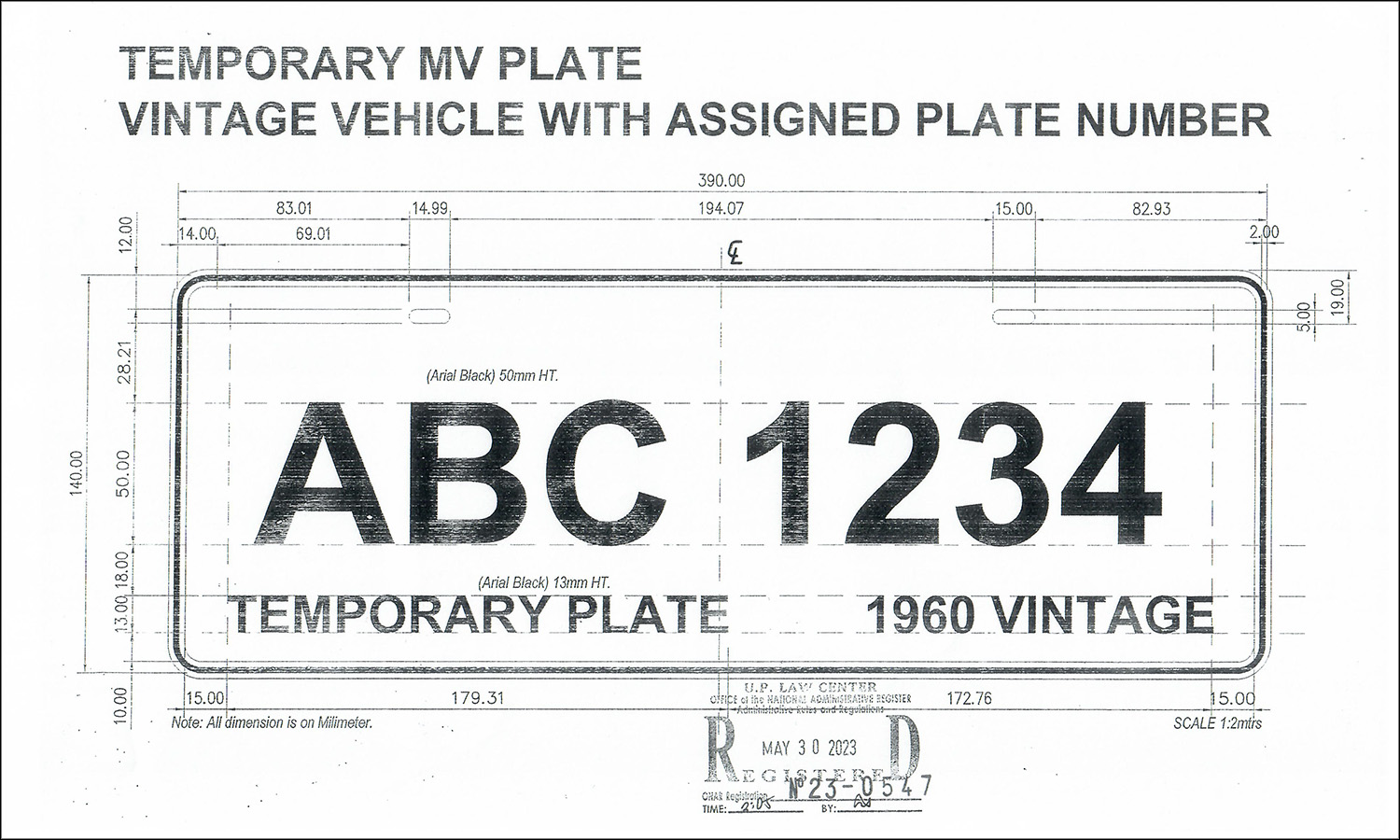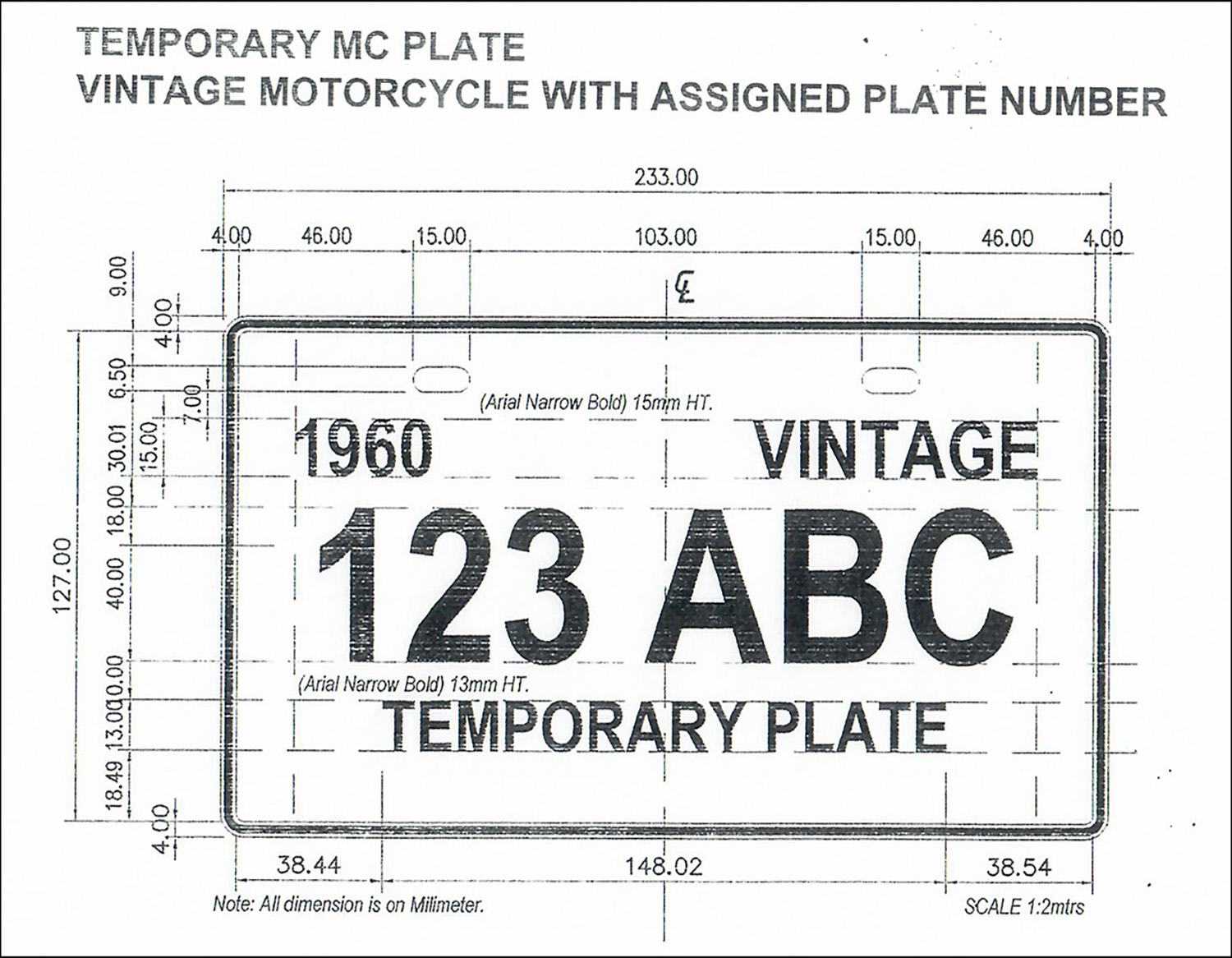 Finally, vintage vehicles will follow the same format. Apart from having "Temporary Plate," it must also indicate the vehicle's production year, alongside "Vintage."
With these clearly defined rules, we hope that the usage of improper temporary plates decreases dramatically, and we also hope that the LTO resolves its plate shortage before everyone has to resort to using temporary plates in the near future.