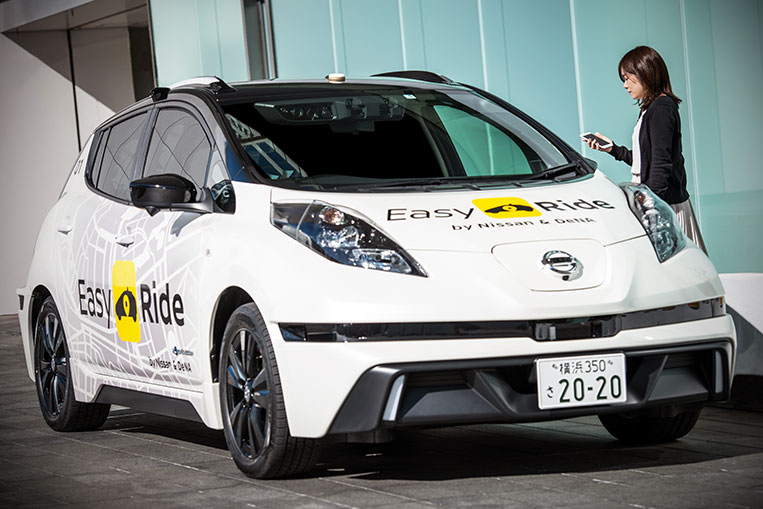 If you want to know what the future of ride-hailing looks like, then a trip to the Minatomirai district of Yokohama in Japan's Kanagawa Prefecture will give you a really good idea. There, in the Nissan heartland, a fleet of taxicabs like no other is currently transporting passengers around an area stretching from the carmaker's global headquarters to a nearby shopping mall. The cars, which are based on the first-generation Leaf and the e-NV200, look quite normal at first glance, but hail one via a special app on your mobile phone and you will notice a significant difference when it turns up: There is no driver. Welcome to the world of the Nissan robo-taxi.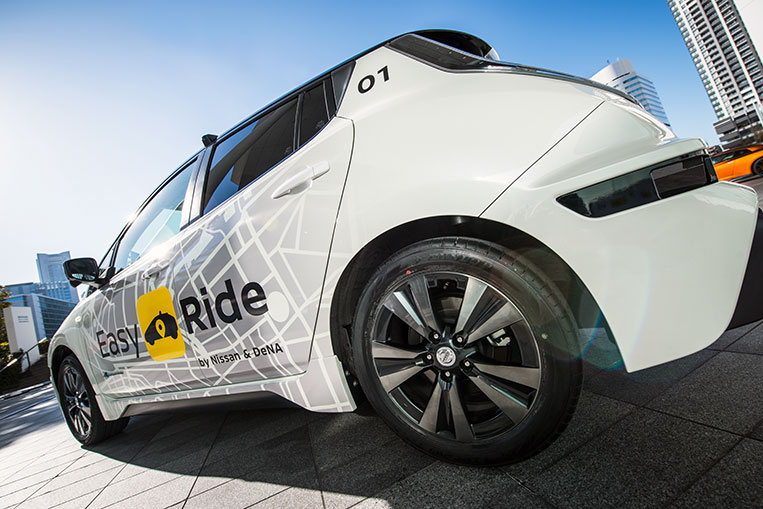 First unveiled at the end of last year, this automated taxi is part of a planned mobility service called Easy Ride, which Nissan is working on together with DeNA, an e-commerce company that operates one of Japan's most popular cell phone platforms. The idea is to use fully autonomous cars that passengers can summon via a mobile app, and which replace traditional drivers with computer systems that can drive the car and also contain artificial intelligence. This means customers can input their desired destination in the app, and also have the car recommend events or places of interest in the vicinity. Need to pick up flowers for the wife on the way home? Just ask the car.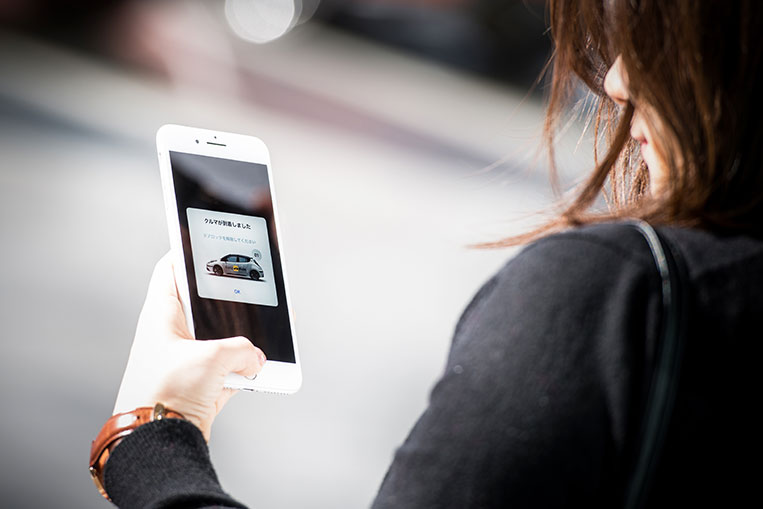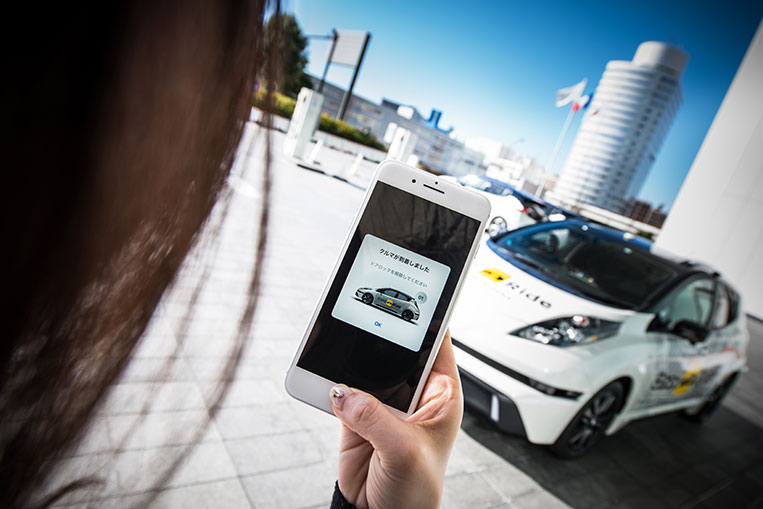 A tablet inside the vehicle also lets users make more choices, and even gives access to discount coupons for shops and food outlets in the area, all while a human-staffed remote monitoring center keeps an eye on every car in the network, just in case. The robo-taxi is also able to understand multilingual commands, and the field test that started a few days ago is designed to give real-world feedback to the companies so the system can be optimized, as this is not some for-show-only prototype but a product close to real-world use.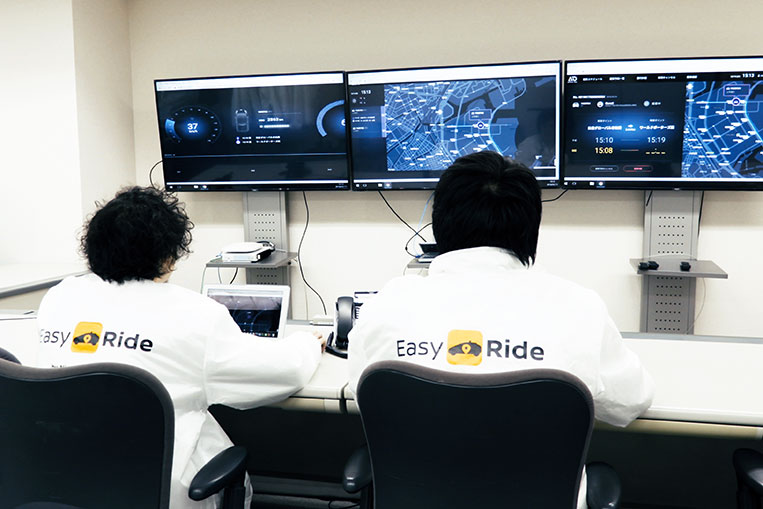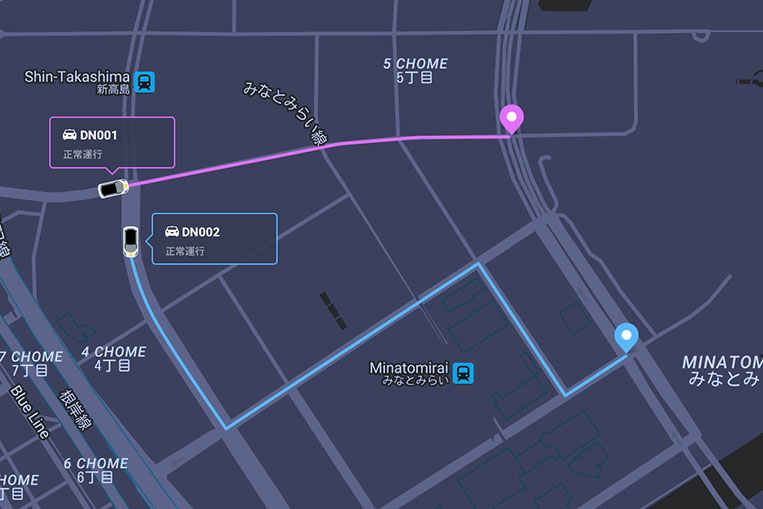 Nissan and DeNA are planning to roll out the full service as early as 2020, meaning cab drivers have around two years to find another job. One of the best aspects of the car—apart from not having to have awkward small talk with the driver all the time—is that it looks just like a normal taxi. No roof-mounted laser scanners outside and no computerized devices inside. It's just a normal car (admittedly a very smart one), and one that might turn up at your doorstep sooner than you think.
Your robo-taxi has arrived