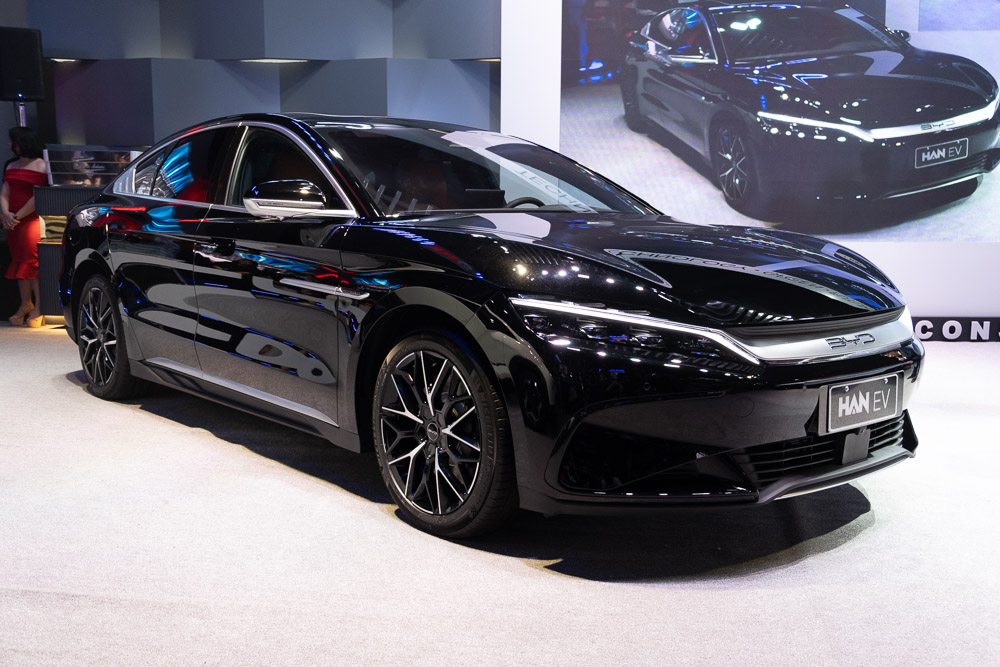 While most of the spotlight of the automotive scene is on the upcoming Hyundai Ioniq 6, Build Your Dreams (or BYD) has already been selling electric cars such as the Dolphin. For the 2023 Manila International Auto Show, the Chinese car brand showcases the Han sedan.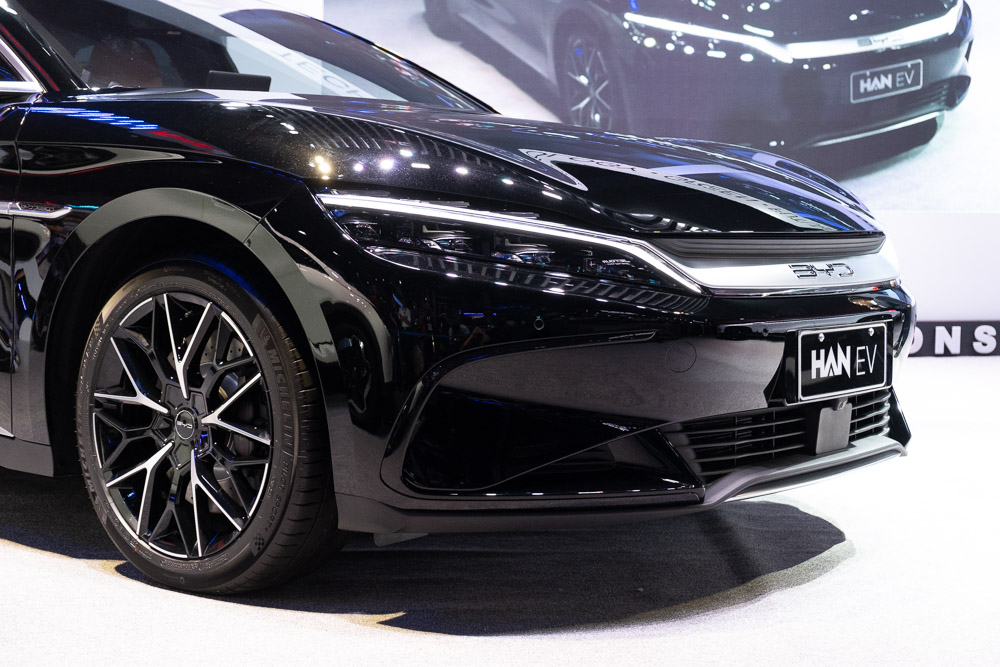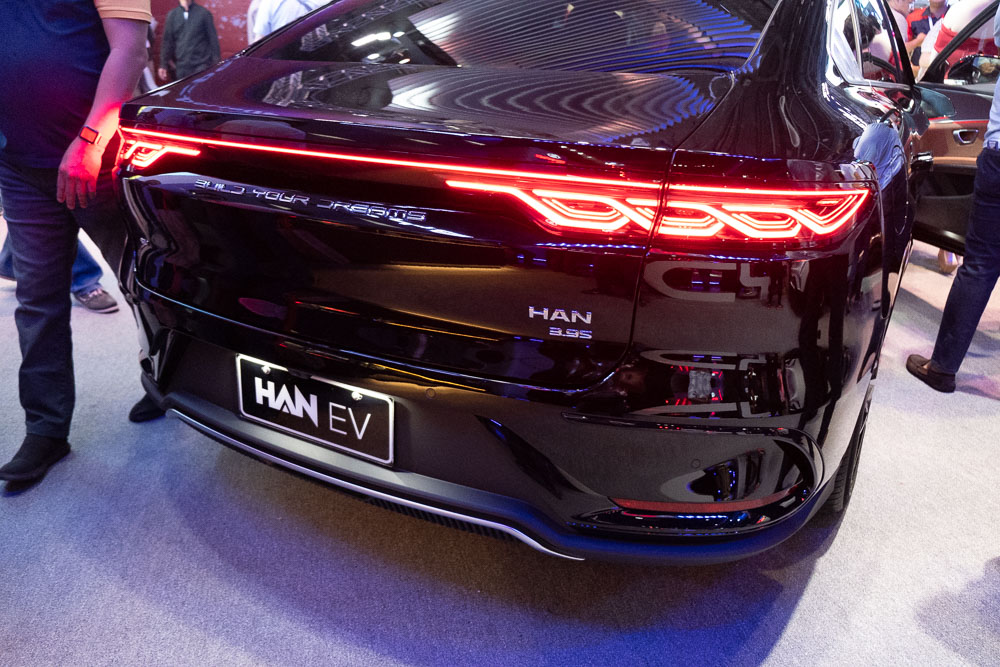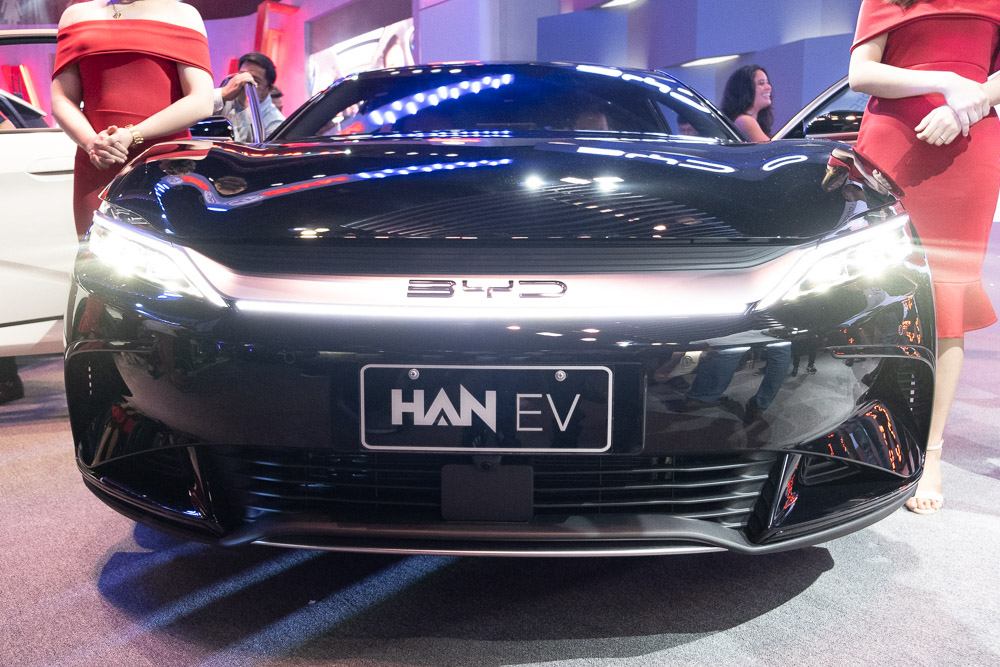 Nowadays, almost every brand names the front grille of its cars. If Kia has the Digital Tiger Face, BYD has the Dragon Face for the Han. This premium saloon is as luxurious as it gets with leather upholstery, a sunroof, and a rotating 12.3-inch infotainment display as the centerpiece.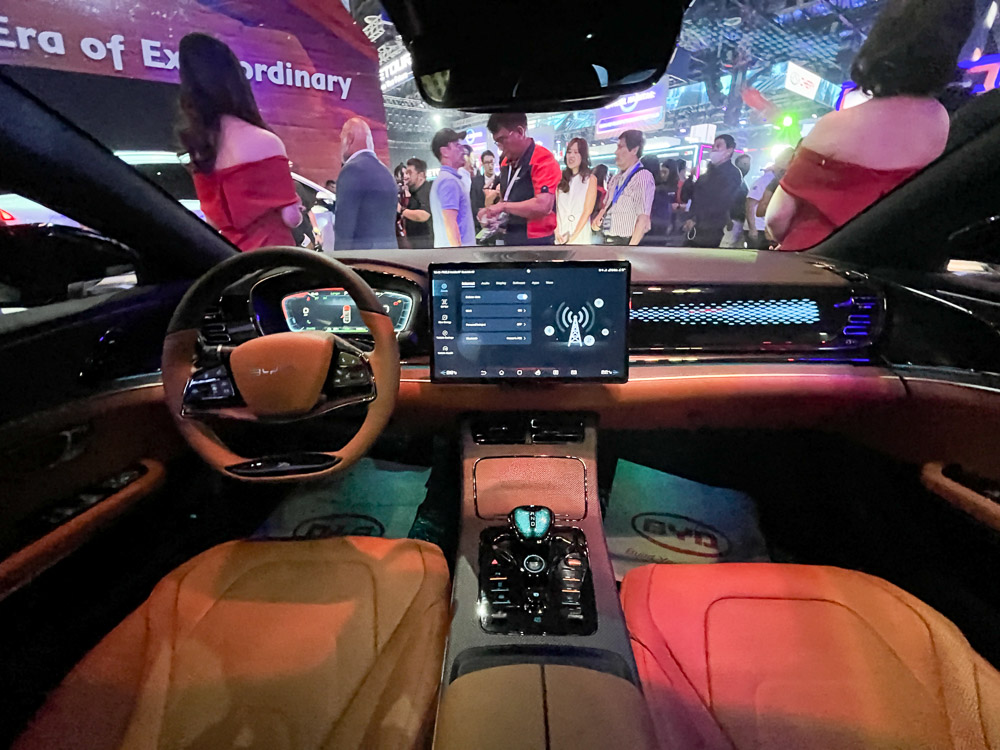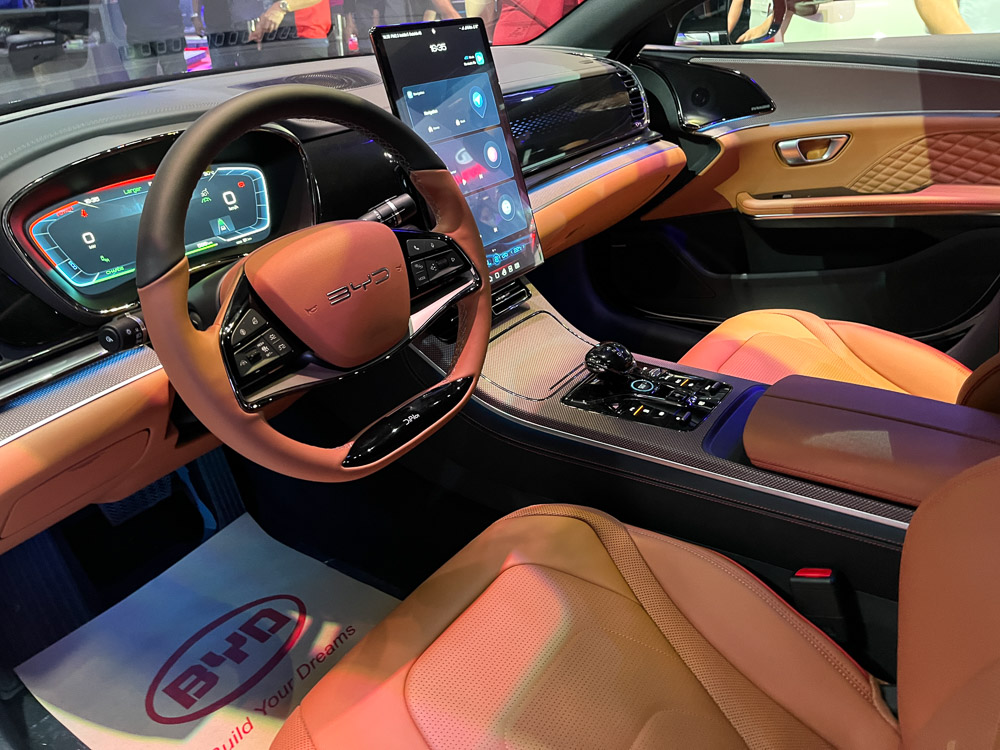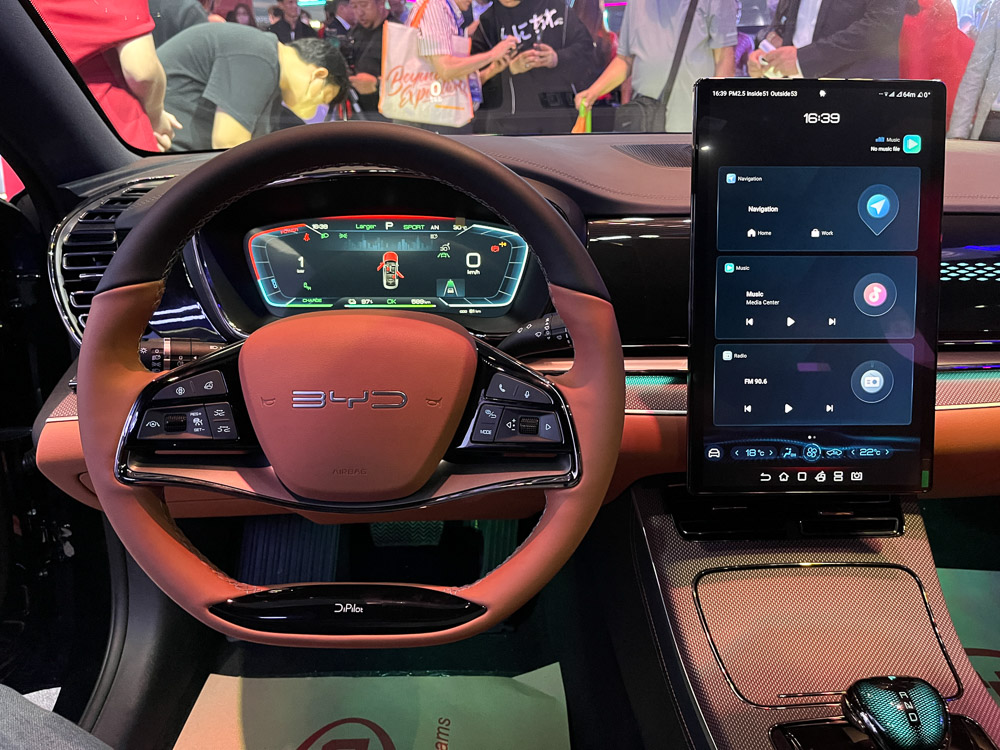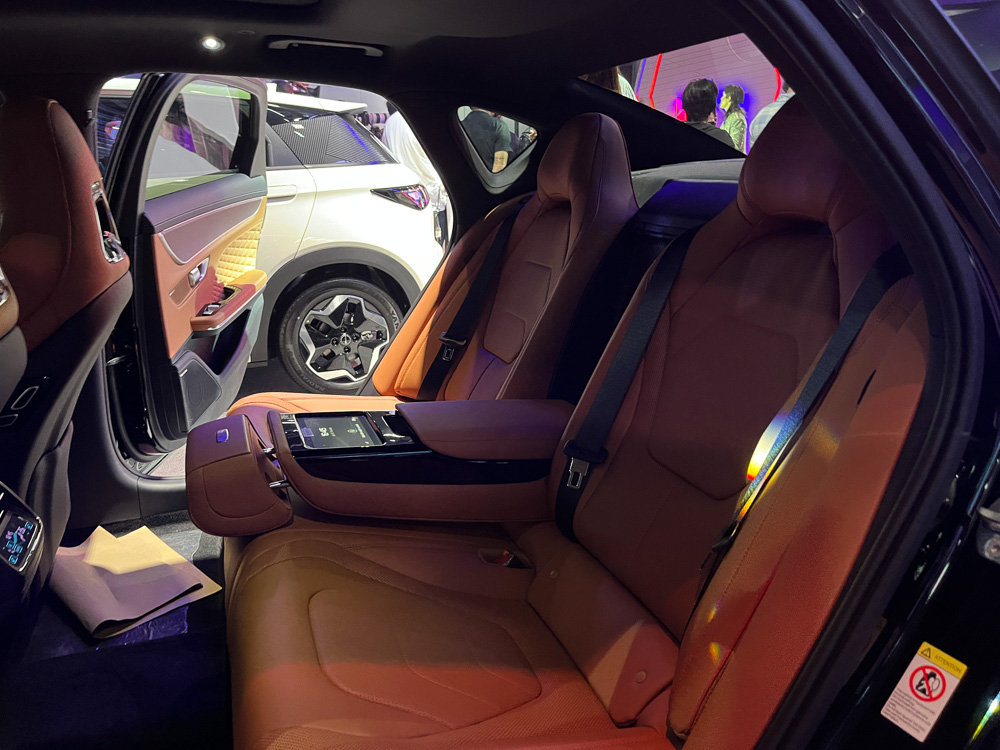 The powertrain features a 76.9kWh Blade Battery with a maximum output of 163kW (218.6hp) at the front wheels, and 200kW (268.2hp) at the rear wheels—as well as a maximum range of up to 550km. In spite of its curb weight of 2,170kg, it goes from zero to 100km/h in 3.9 seconds and reaches a top speed of 185km/h.
If you could afford its price tag of P3.688 million, would you splurge on this electric luxury sedan?