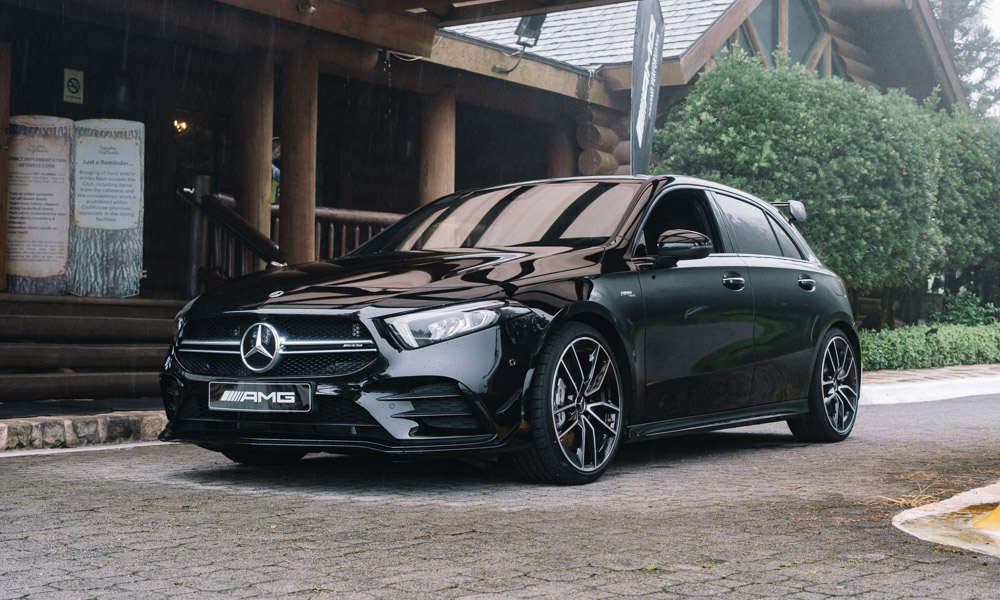 When you talk about hot hatches, the Germans usually come to mind right away with cars like the Volkswagen Golf GTI, the Audi RS3, the BMW 1-Series and, of course, the Mercedes-Benz A-Class (specifically the AMG A35).
You may have heard the saying that M cars are like scalpels, while the cars from AMG are more akin to sledgehammers. This may be Affalterbach's most affordable offering, but there's nothing that screams entry-level about it, and it perfectly encapsulates what the performance division is all about.
Mercedes-Benz Philippines just let us get a taste of its performance capabilities a few days ago. Needless to say, we can wholeheartedly agree with that statement.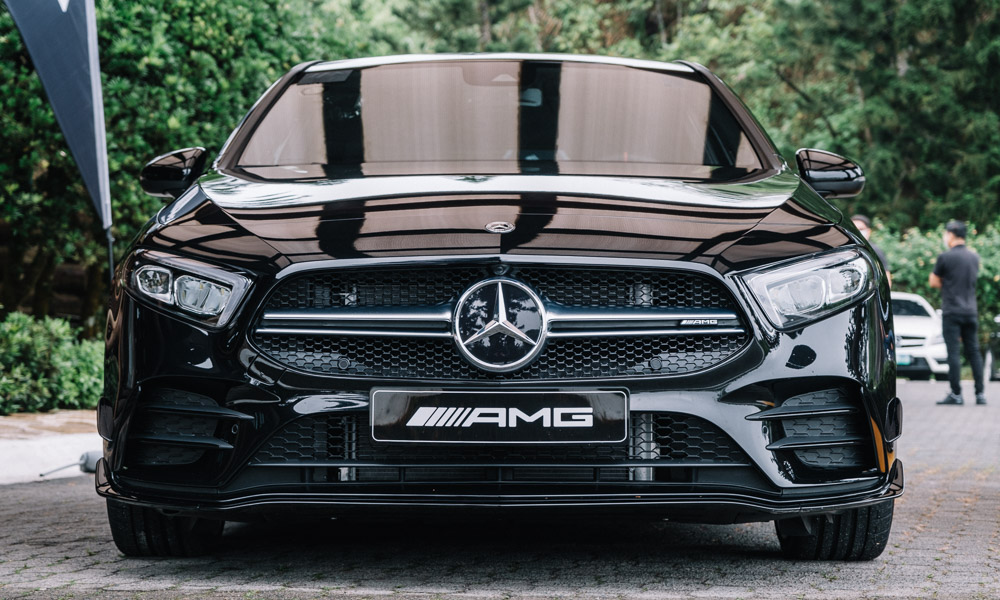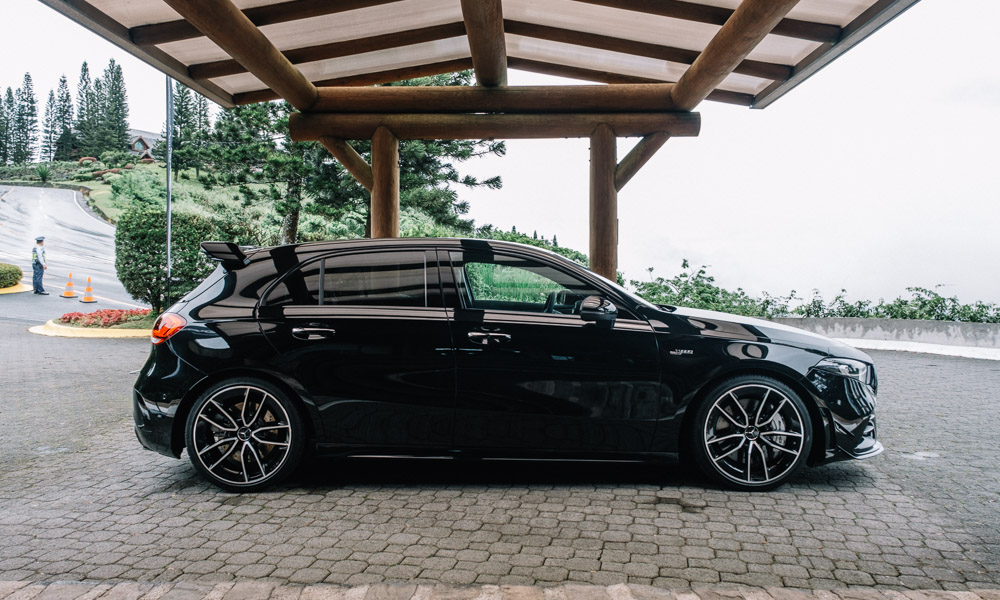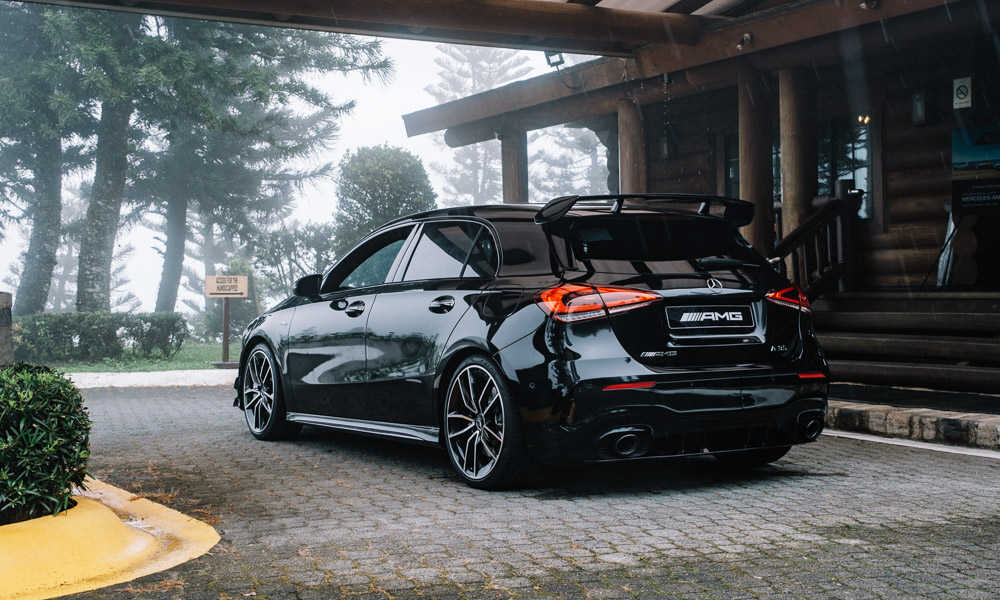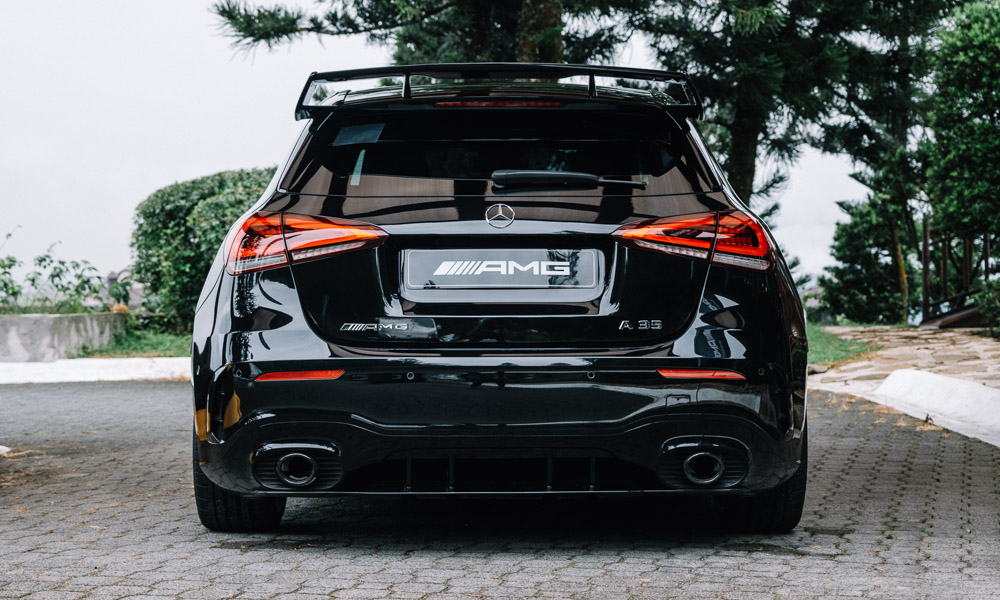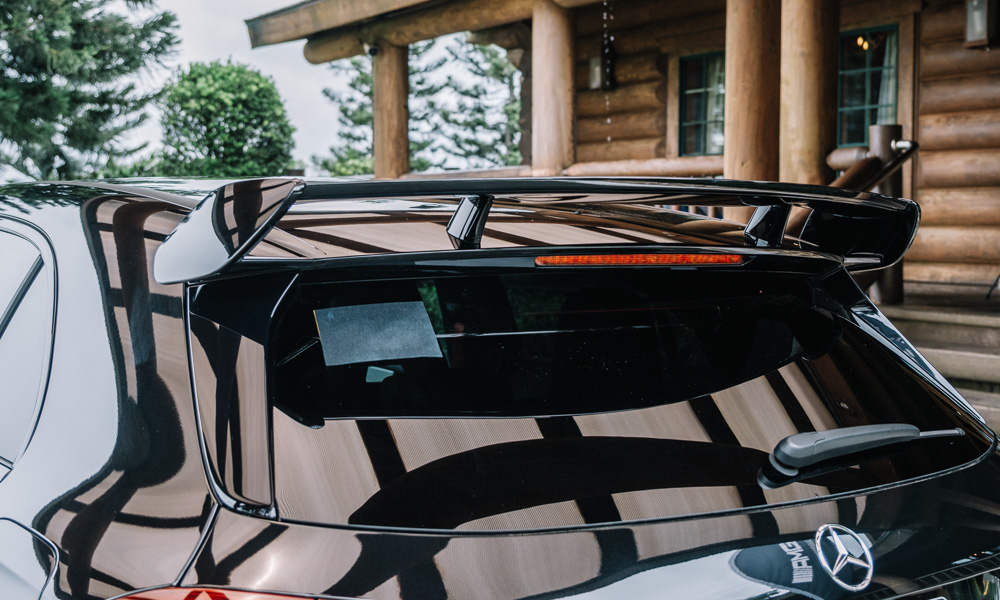 Laying our eyes on the AMG A35 in the metal for the very first time was very dramatic. It felt like a scene straight out of Need for Speed: Rivals, especially with the thick fog that blanketed the premises of Tagaytay Highlands.
While it may look discreet in black, it's a very aggressive hatchback, especially with the AMG aero package. The splitters, the canards, the rear diffuser, and that massive rear wing aren't just for show, you see. These were sculpted in wind tunnels, so they aid with the aerodynamics of the car.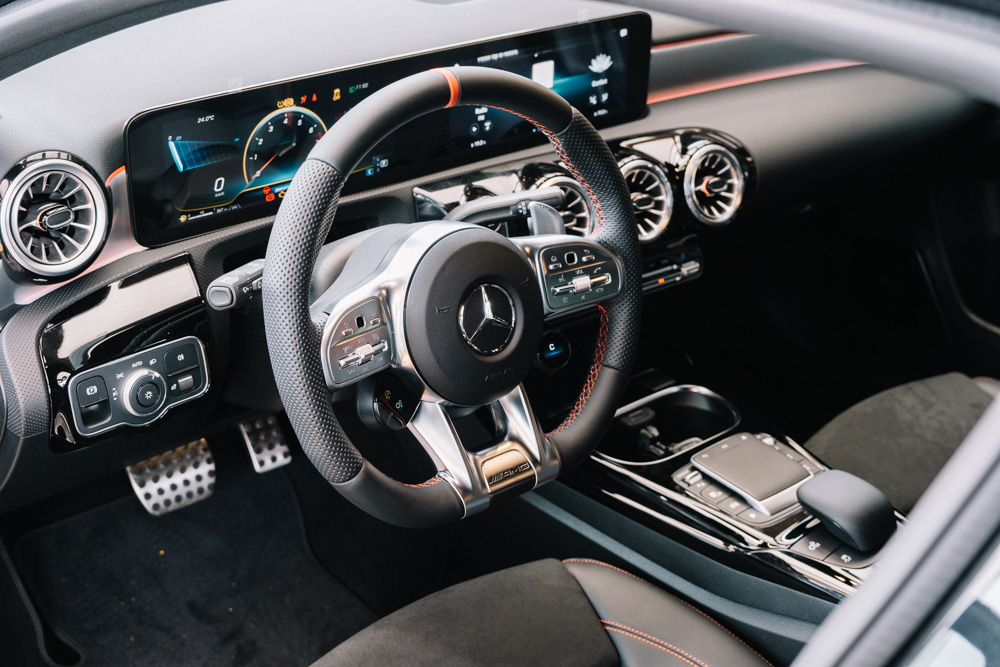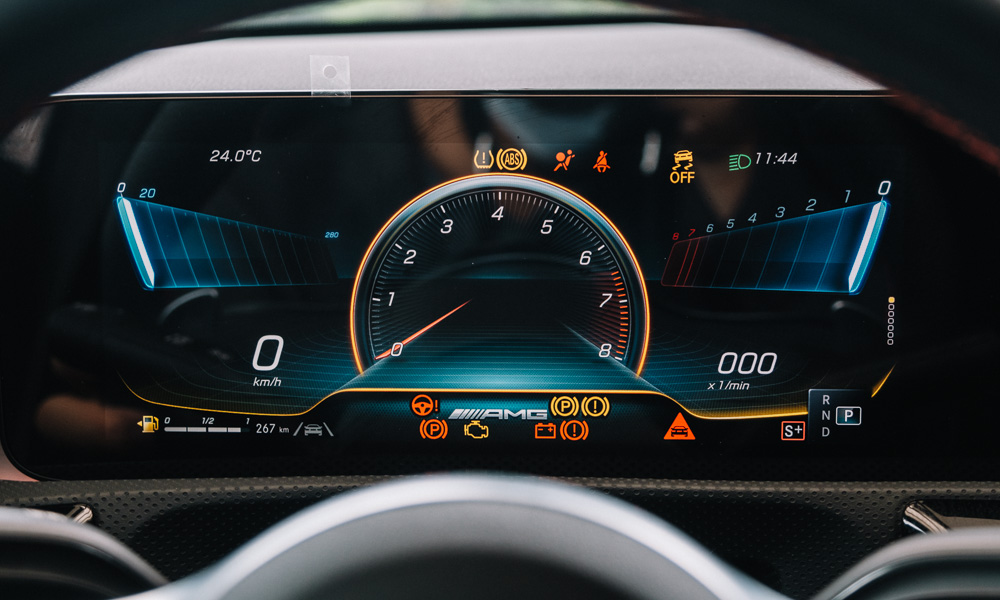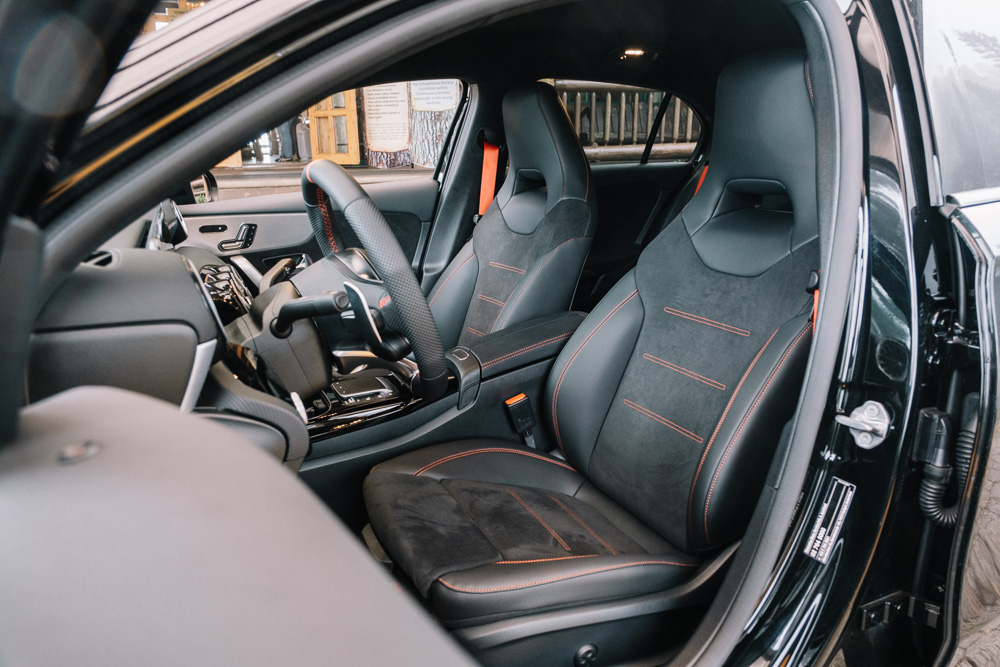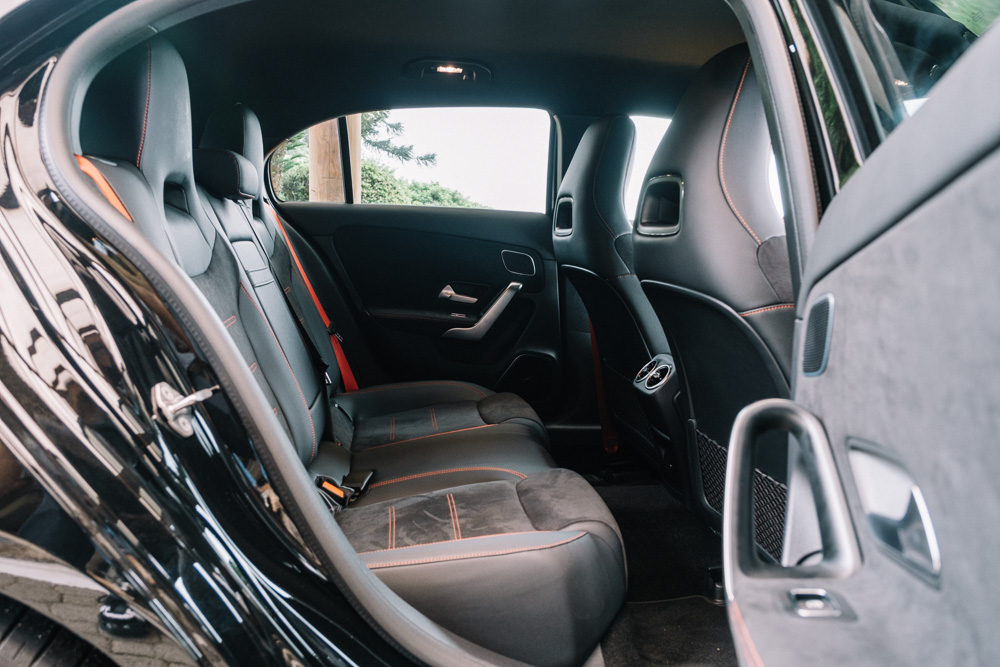 Inside the vehicle, it's an interesting mix of traditional Mercedes-Benz luxury and racy AMG touches. The cabin is upholstered in premium materials like Nappa leather, stainless steel, and Alcantara, with 64-color ambient lighting sprinkled about.
The first thing that catches your eye is the performance steering wheel with two control dials (with screens in them!) for quick access to drive modes and other functions.
Of course, if you prefer to go in-depth, you can do that via the MBUX infotainment system, which places two 10.25-inch screens in front of you. Apart from functions like smartphone integration, there is an exclusive AMG menu that shows functions like a G-meter, race timer, and engine data.
There are other luxuries like a Burmester sound system, wireless charging, and memory sports seats with energizing seat kinetics. Most of these won't matter when you're having a spirited jaunt at your favorite racetrack or back roads.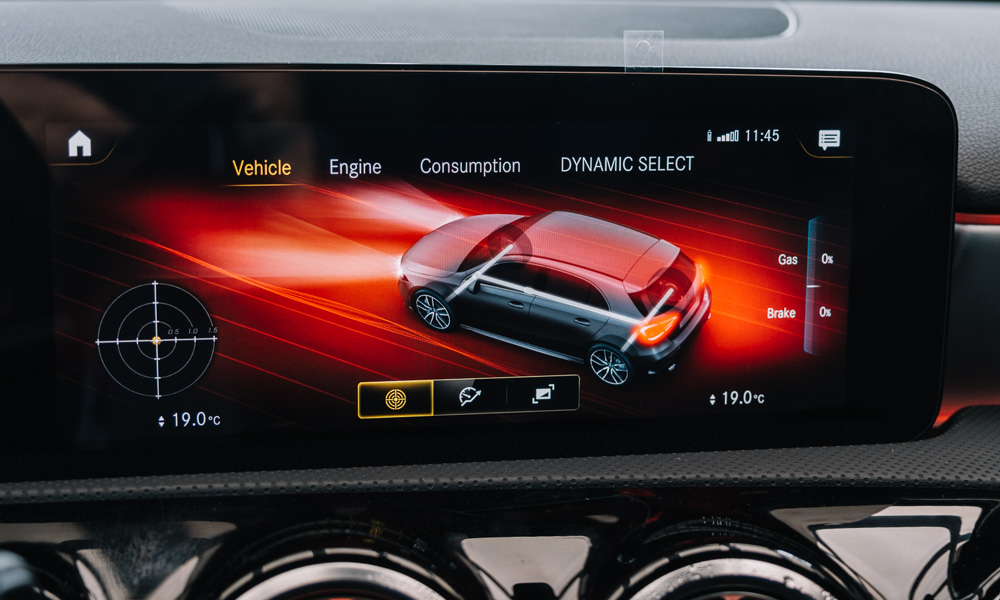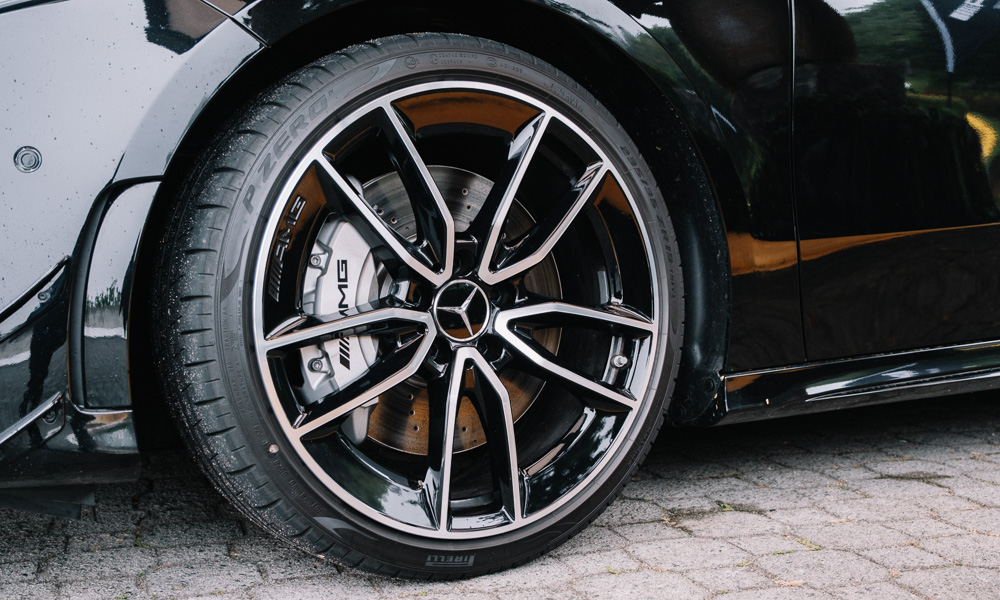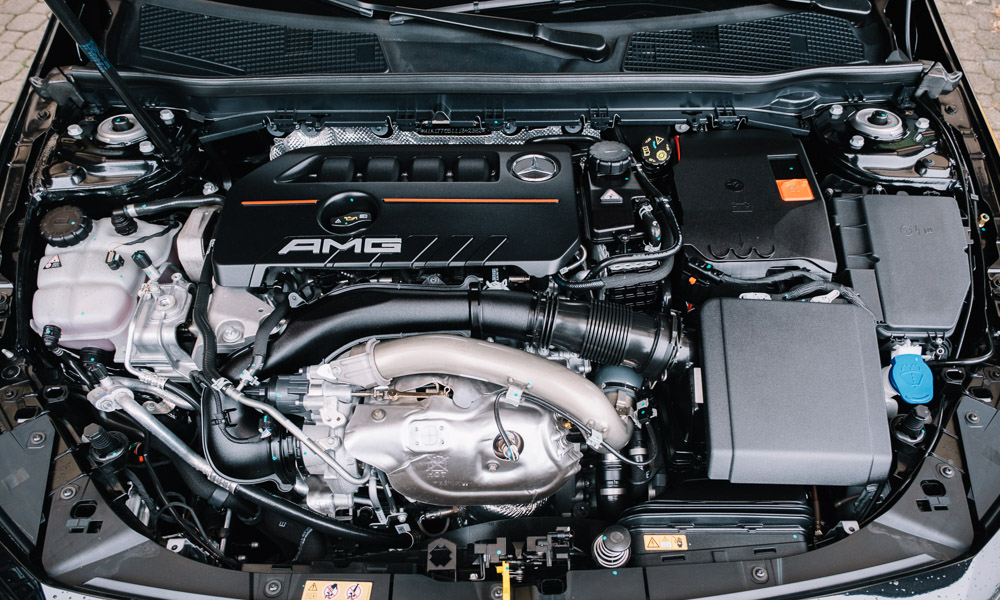 This 2.0-liter turbocharged four-cylinder engine (code-named M260) produces 306hp and 400Nm, which is plenty for a hatchback. But this isn't one of those "one man, one engine" AMG mills found in the higher models.
It packs a twin-scroll turbocharger, multi-spark ignition, and a charge air cooler. This is more than just a simple ECU remap and a bolt-on turbo.
The AMG SpeedShift seven-speed dual-clutch transmission is a case of Jekyll-and-Hyde in this car. You see, in Comfort mode, it has incredibly smooth shifts, perfect for the city. But when it's time to let loose in Sport or Dynamic mode, the DCT racks through the gears lightning-fast, almost like a video game. Manually upshifting and downshifting produce pops and burbles from the exhaust, which is enough to elicit a Pavlovian response to wring the engine out as frequently as you can. The car does have a "Race start" function (launch control), but we weren't able to try it out as the engine was still within its break-in period.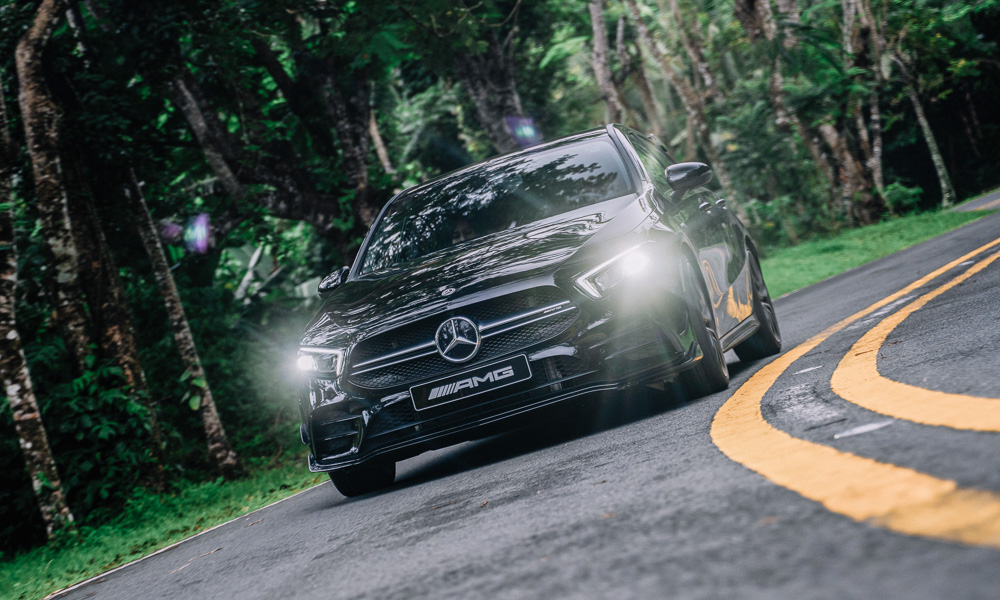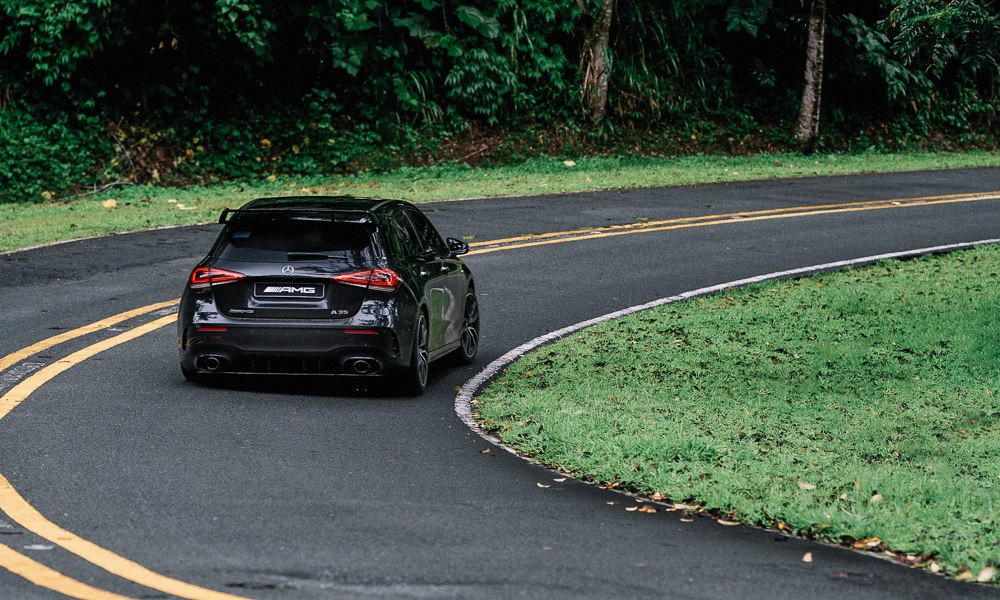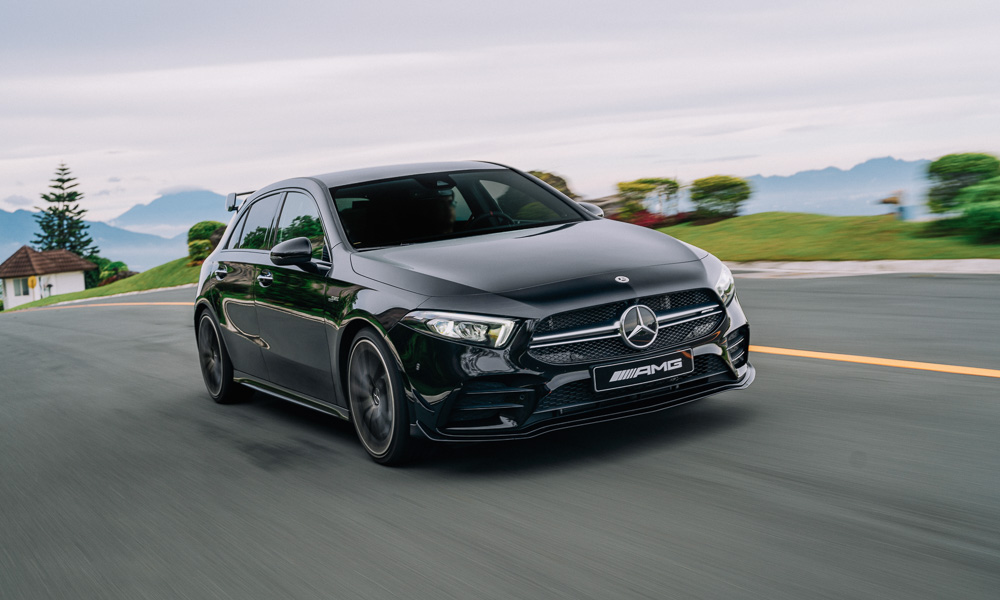 Because of its 4Matic all-wheel-drive system, that power makes it to all four wheels without any problem. It's front-biased and can only go as far as a 50:50 torque split, so no hooning around in this car.
Combined with the tuned suspension, the Pirelli P Zero rubber wrapped around the 19-inch AMG light-alloy wheels, and the massive performance brakes, it can tackle those twisty back roads and banked corners with absurd confidence, even in wet conditions. Toss it around a corner and it will do it gladly, as those sports seats are well-bolstered enough to hold you in place as you start to load some Gs.
Note that the fixed headrests on the rear seats can impede visibility and you have to be aware of the car's low ground clearance, as the front splitter will scrape on steep inclines and parking lots if you don't enter it correctly.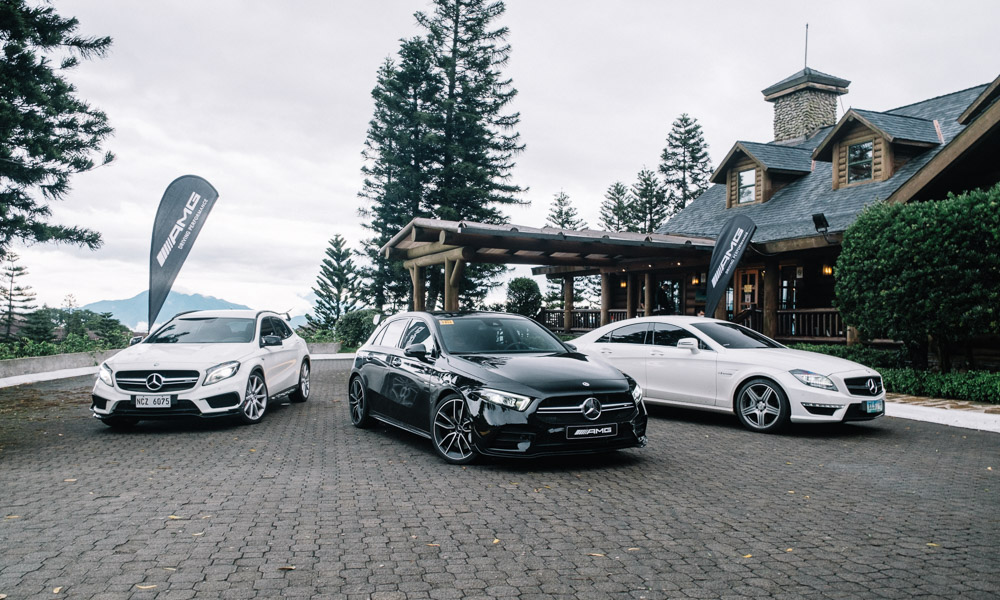 Like with most sports cars and hot hatches, the AMG A35 is an excellent performance vehicle as long as you can keep up with it. It can be a practical city cruiser when you need it to, but it can also be a visceral experience that demands your full concentration.
For its P5,450,000 price tag, the people that this vehicle appeals to have other cars to use as their daily-drivers. Meaning this car will be a weekend warrior for them. If you can afford it, why the hell not? With a car like this, your fuel economy will be measured in smiles per mile.