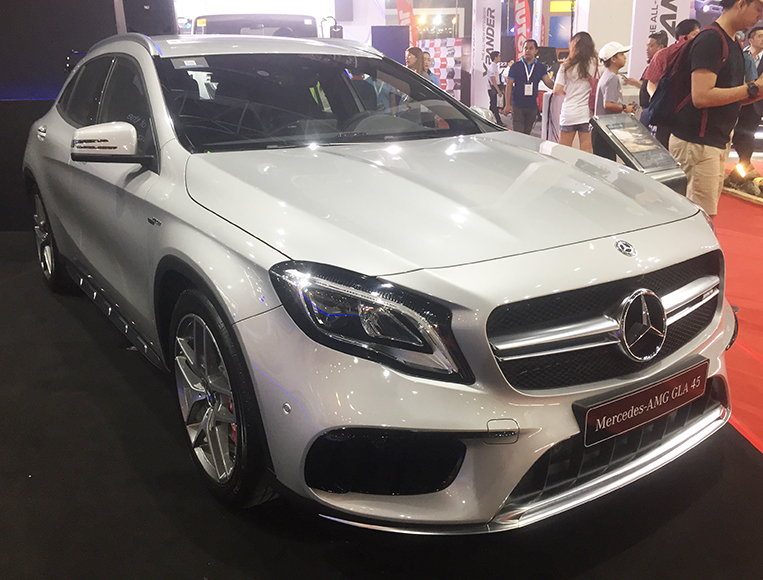 I'm a sucker for hot hatches, especially the premium sporty type. In our car culture, I feel they're not given the appreciation they deserve. If other hatchbacks previously introduced in our market didn't pull your heartstrings, the new Mercedes-Benz GLA45 AMG might be the one to do so.
I stumbled upon this elegantly gorgeous car in a devilishly styled package while roaming around the 2018 Manila International Auto Show this weekend. Technically speaking, this vehicle is officially classified as a crossover SUV, but believe me when I say it will strike you as more of a tall hatchback. I was immediately smitten. It's as if the vehicle had the gravity of a blackhole and I was but a mere fragment of an asteroid floating freely across space, suddenly sucked in by its inescapable pull.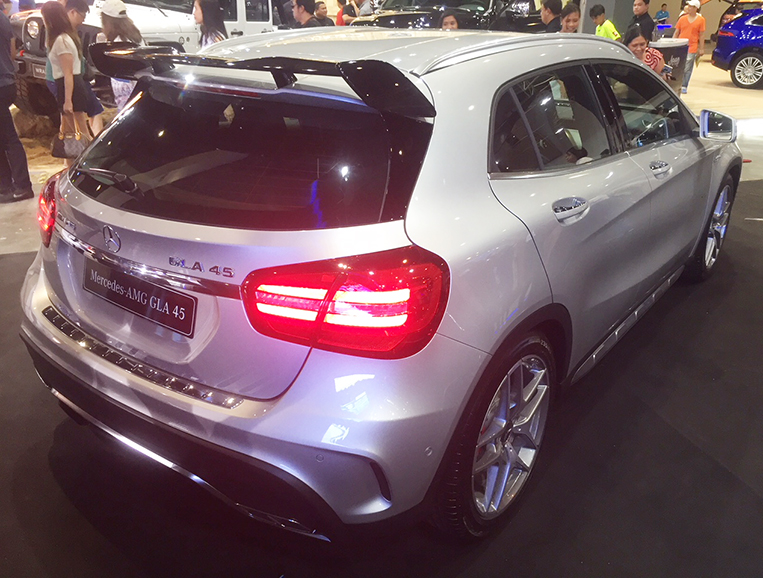 I stood in awe of the GLA45's commanding countenance and then glanced over to the spec stand, upon which my eyes widened up more. Consider: 4.4 seconds from zero to 100km/h served up by a 375hp, 2.0-liter turbocharged four-banger touted as the world's most powerful in its engine class. That's enough to scare the living daylights out of most people. After all, "AMG" is affixed to the car's name. I wouldn't expect anything less from the badge.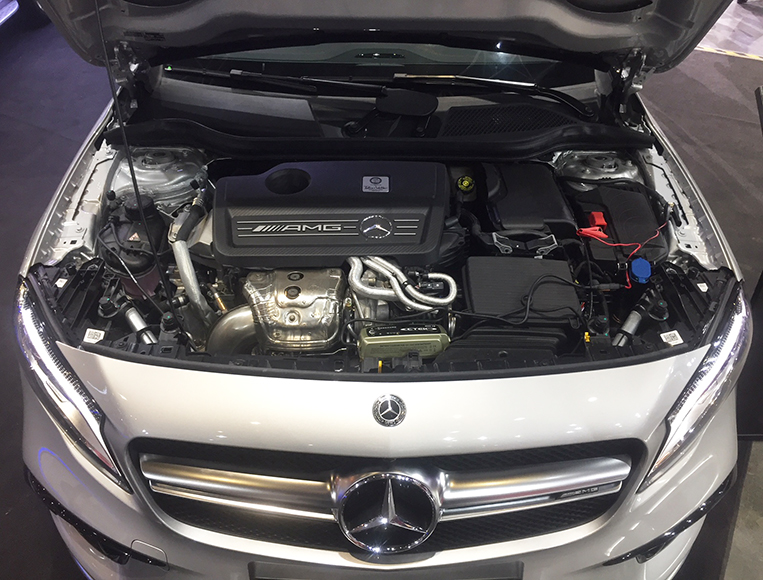 I did the usual walk-around as though I was one of those guys scoping out a stunning booth babe with a camera. The thing is, girls don't have that effect on me—cars do. Man, this Benz is uber-sexy, I told myself as I began taking photos. I couldn't help but explore further as I plopped myself in the pilot seat.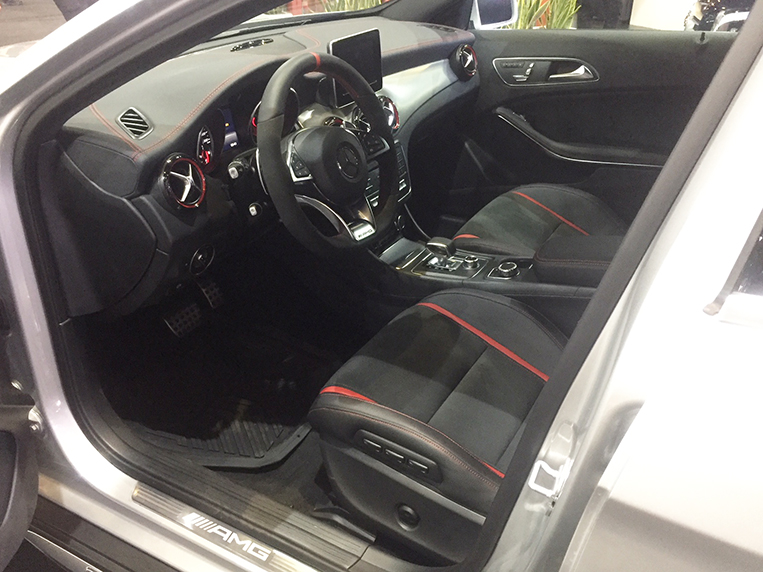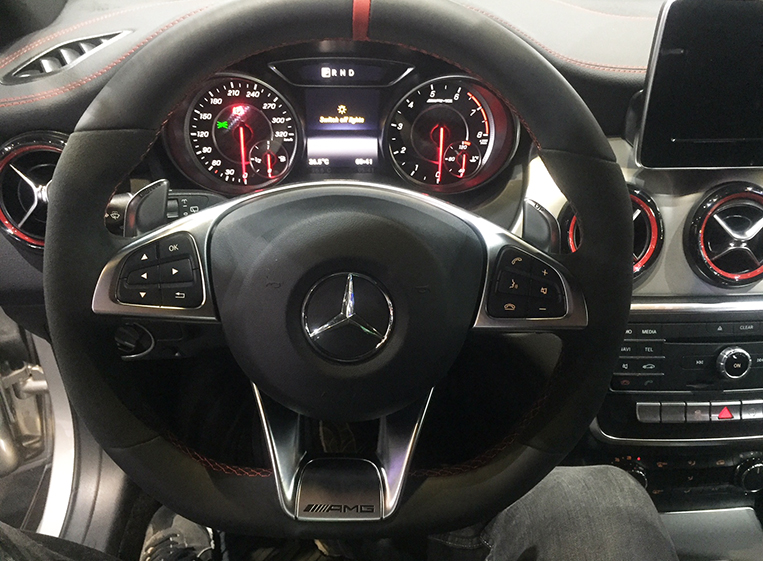 This P5,990,000 car just felt so spot-on like a tailor-fit racing suit. It was a rare occasion that I found myself so much into a car all of a sudden. My admiration could yet turn into true love after a dedicated day running this little beast on an open highway and through a maze of winding roads. That's if it lives up to what's on paper.
If you missed catching the GLA45 AMG at MIAS, you are more than welcome to visit any of the Mercedes-Benz dealerships in the country to see this five-door machine in the metal and get an initial impression of its character. It's going to be worth the effort.