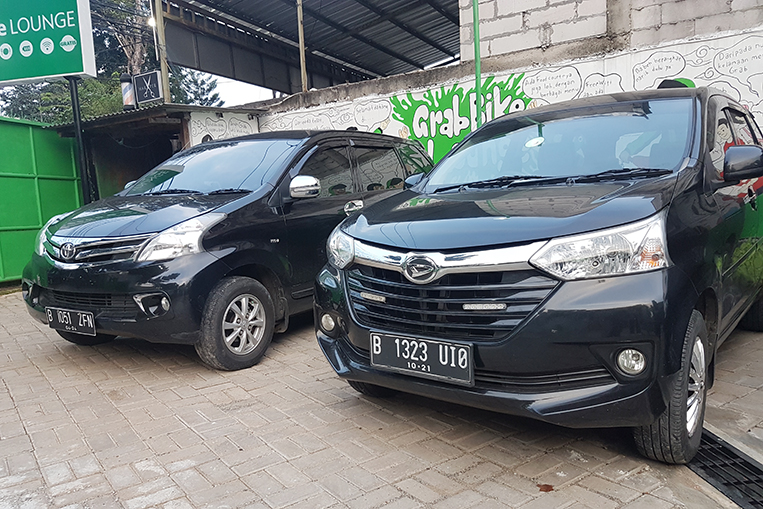 A quick search for "vehicles for hire" on OLX generates plenty of hits on people carriers available for rent, with the vendors' names and numbers included in the ads. However, this often requires you to book the car months in advance, and the time frame is usually half a day at the minimum. But what if you can get yourself a chauffeured rental car as easy as booking a Grab ride?
Well, you just might be able to do that soon. We're here in Indonesia now and we've just tried Grab's new rental service in the country. Our Grab app (while here in Jakarta) now includes a "Rent" option. It's a new product that Grab has just rolled out in four countries—Malaysia, Thailand and Vietnam being the other three.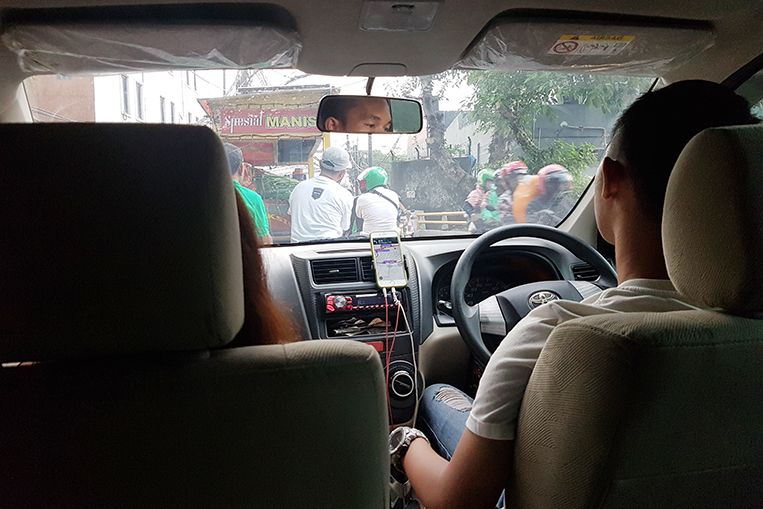 Instead of creating a booking for a single trip, you can now rent a Grab vehicle by the hour and make unlimited stops within that time period. This eliminates the hassle of making multiple bookings and gives users the convenience of having a vehicle at their beck and call until the time period expires.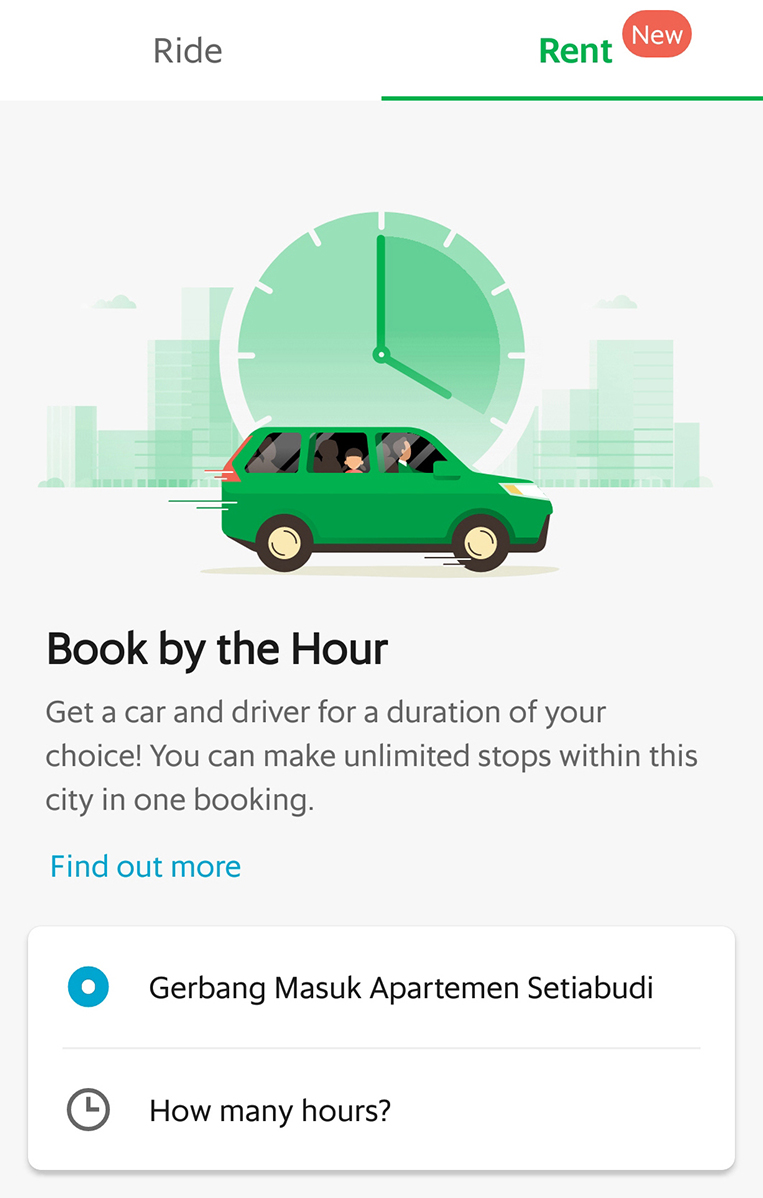 Renting a Grab car is as simple as booking one for a single ride. Pop open the Grab app and select "Car." A "Ride" or "Rent" option will be displayed. Selecting the latter creates a listing of available areas and their respective hourly packages. Pick the desired package and confirm the booking. The assigned driver will then make his or her way to the designated pick-up point.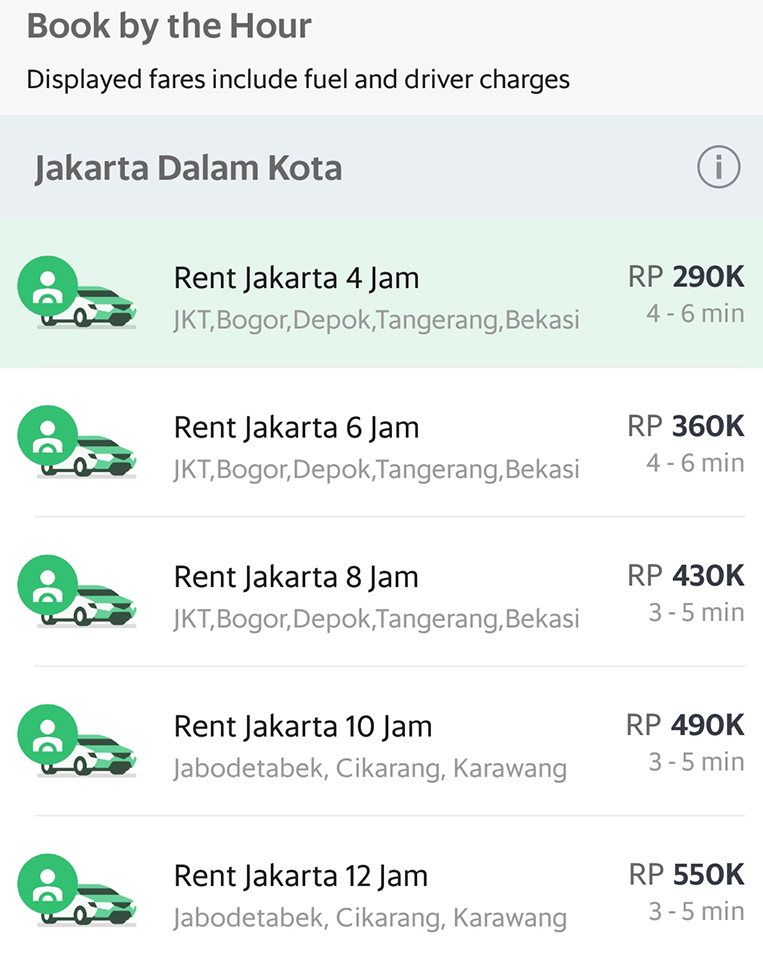 In the interest of deploying the rental service efficiently, there are specific areas in which the vehicles can operate. This makes planning your trips very crucial. Each stop must be within the localities the car can go to and must be sequenced so that you get the most out of your hourly package. The driver can refuse or cancel the trip should you ask him or her to take you somewhere outside the allowed areas. If you go beyond your available time period, the rental service continues but additional charges will be applied on top of the selected package's fee. For Indonesia, it's Rp1,000 (P3.64) per minute. The fees are inclusive of the driver and the fuel.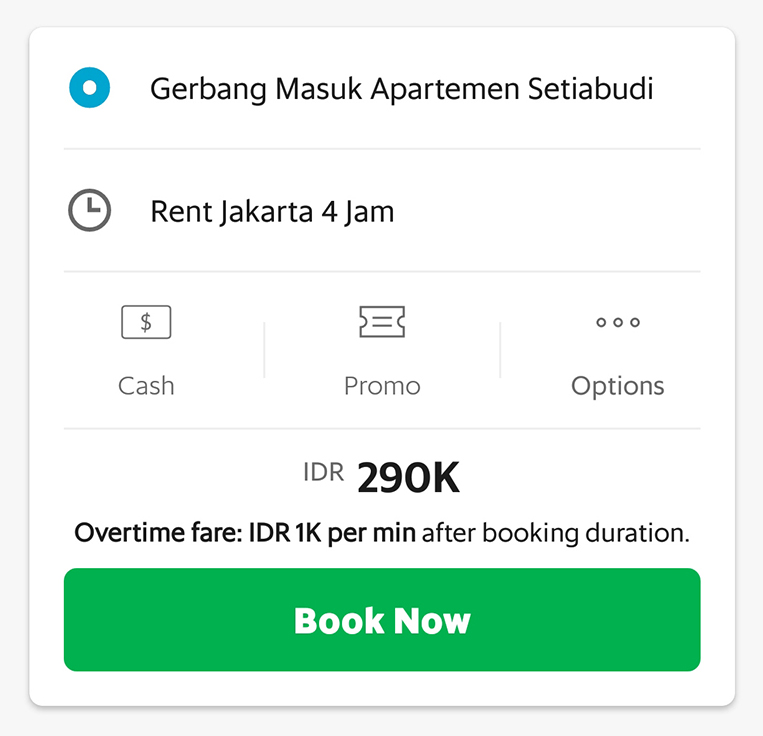 According to Grab Indonesia PR manager Satrya Pinandita, only vehicles that can accommodate six passengers like the Toyota Avanza can operate as Grab rental cars. Operator eligibility is also screened with each driver automatically being authorized to accept rental bookings if he or she has rendered at least three months of service with Grab, and if customer feedback is generally favorable.
Grab is currently looking into the feasibility of bringing this rental service to the Philippines. Knowing how Filipinos always have special transport requirements—for fetching a balikbayan relative from the airport or hauling the whole family to an out-of-town destination, for instance—we'd be surprised if Grab didn't introduce the service to our market soon. Stay tuned.