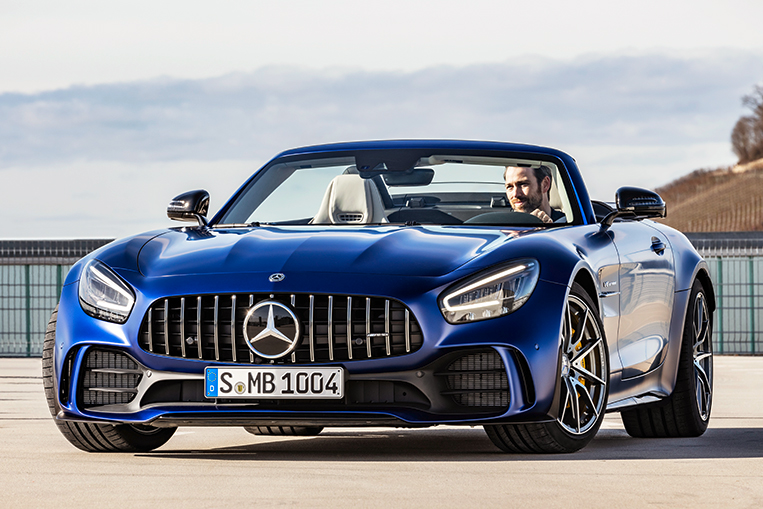 If the Mercedes-AMG GT R name rings a bell, that's probably because you saw it pacing open-wheel racers as Formula 1's official safety car last year. And now, the German automaker has unveiled at the Geneva Motor Show a convertible version. Here's the Mercedes-AMG GT R Roadster. It has almost everything the regular GT R has, including the same 4.0-liter twin-turbocharged V8 gasoline engine that's good for 585hp and 700Nm—except the roof, obviously.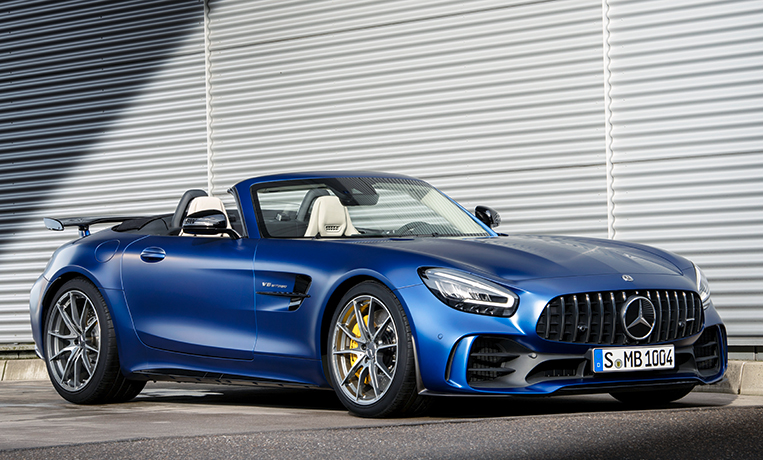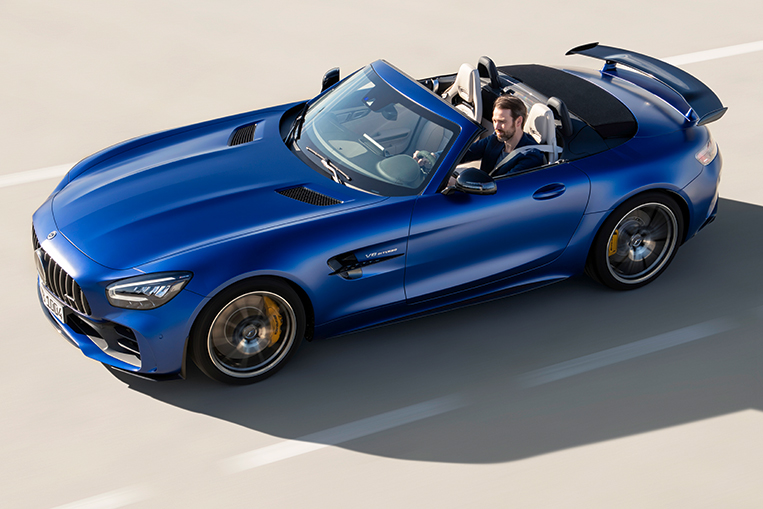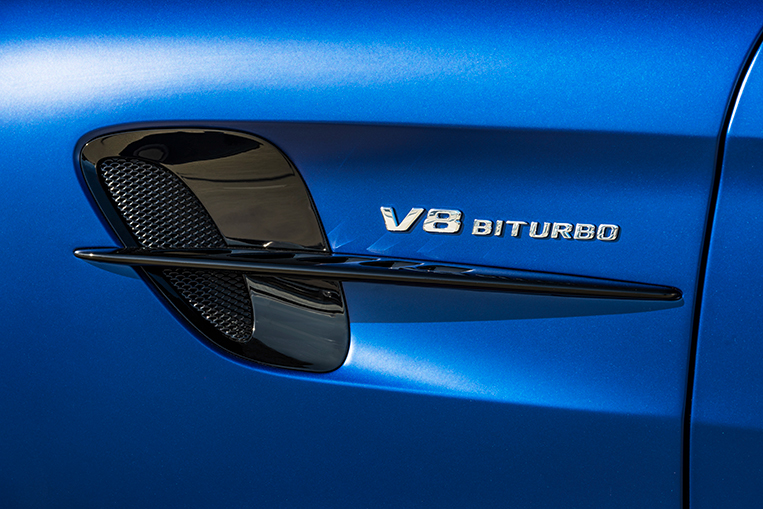 Replacing the fixed metal roof is a three-layered soft top. With a mixture of magnesium, steel and aluminum parts, this folding roof is light, keeping the car's center of gravity as low as possible. Acoustic mats are also inserted in it, keeping noise from getting into the cabin. Usually, convertibles are top-heavy, with the added weight spoiling the overall balance of the car. And so Mercedes-AMG used carbon-fiber bits all around to keep the car light, offsetting the extra mass of the roof mechanism.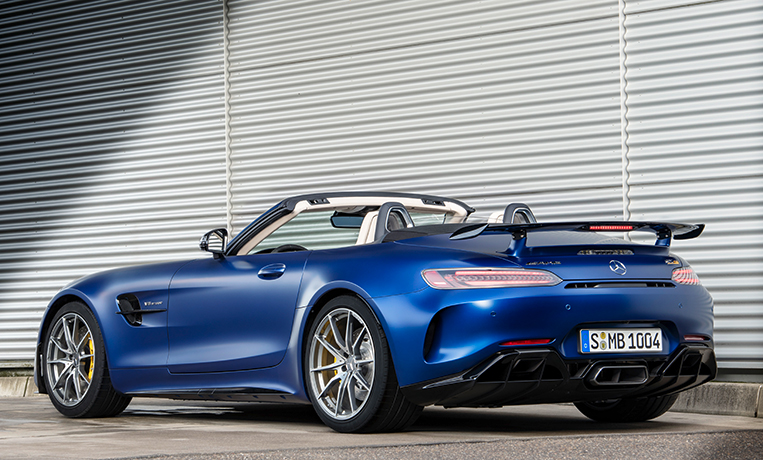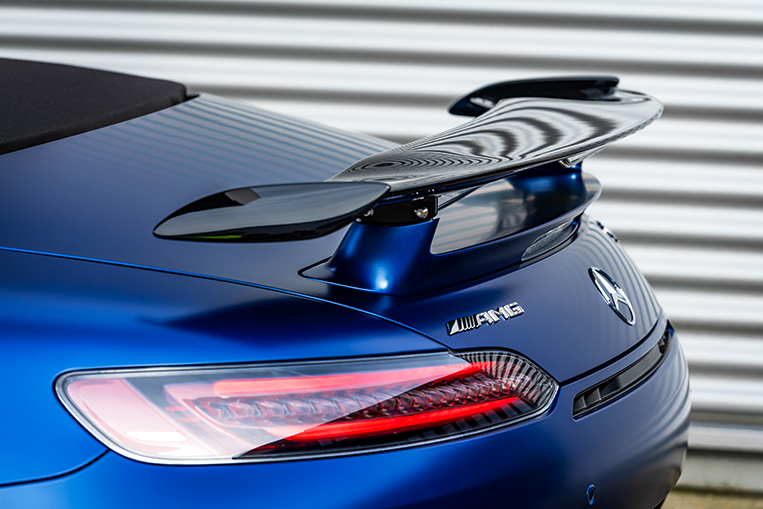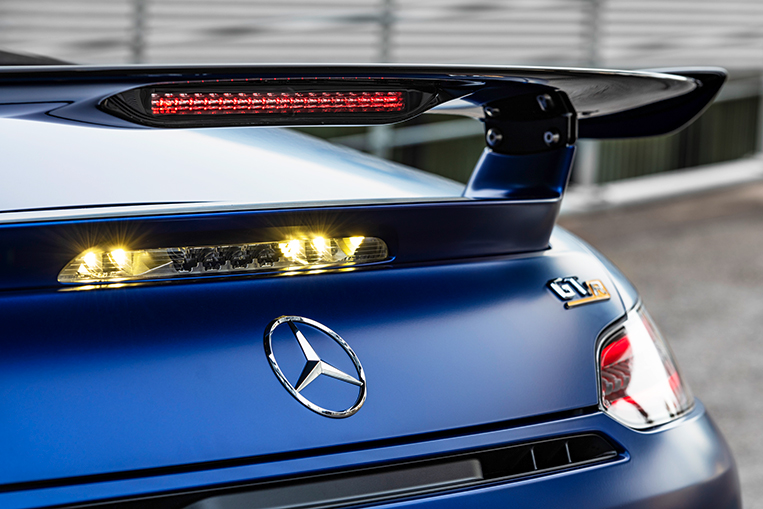 With the arrival of this model, the Mercedes-AMG GT stable now has 16 horses: five two-door coupes, five four-door coupes, four roadsters and two customer race cars.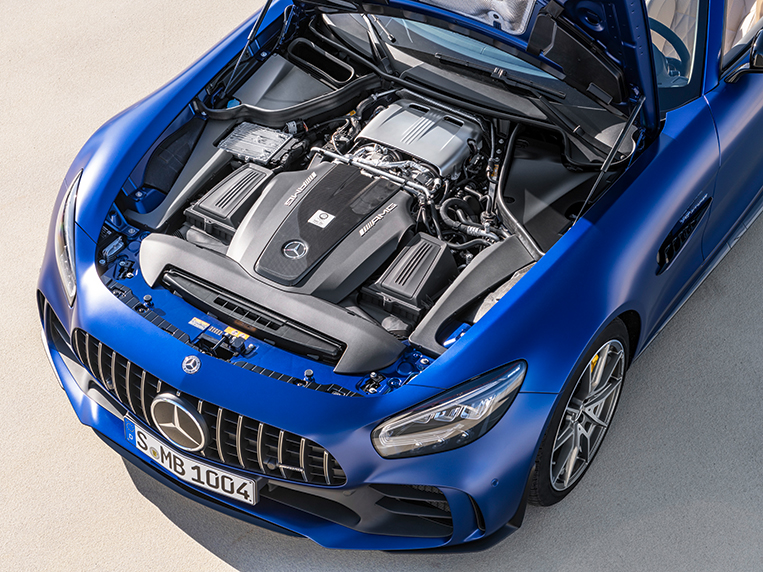 Only 750 units of this car will be made. A badge in the center console that says "1 in 750" announces this fact to your lucky passenger. And if one of these automobiles somehow winds up on our shores, you need to be ready with your phone's camera as this thing is quick: with an acceleration time from zero to 100km/h in 3.6 seconds, and a top speed of 317km/h. Of course, it would be nice driving this speed machine instead of documenting it for posterity.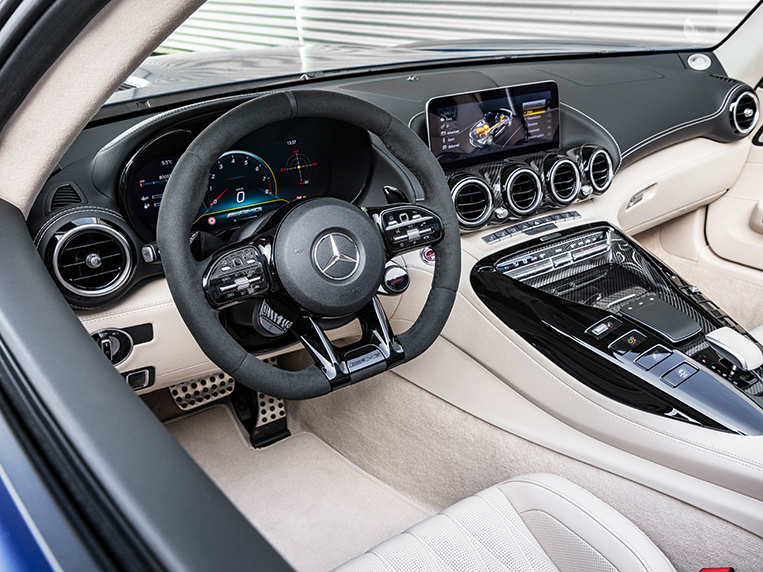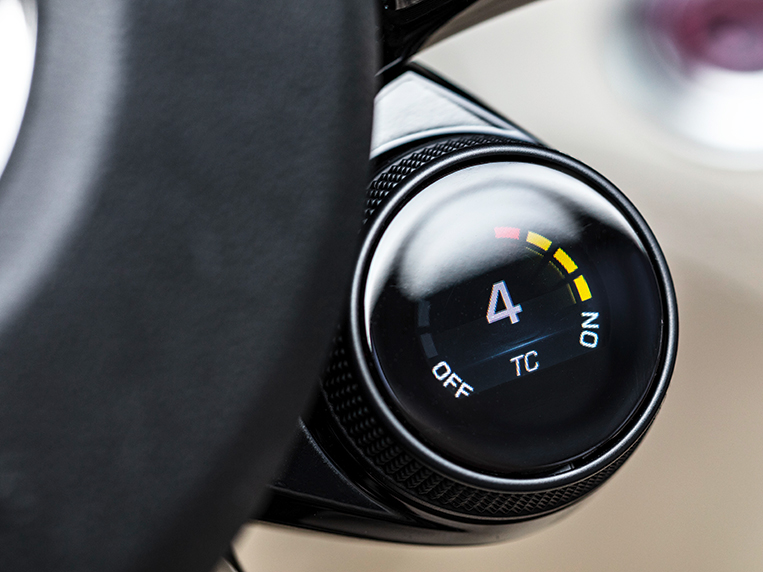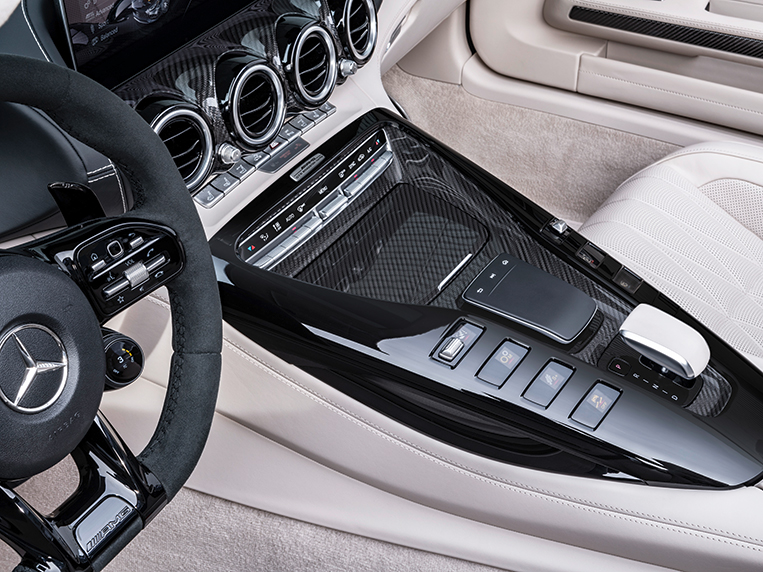 For now, these images will do.