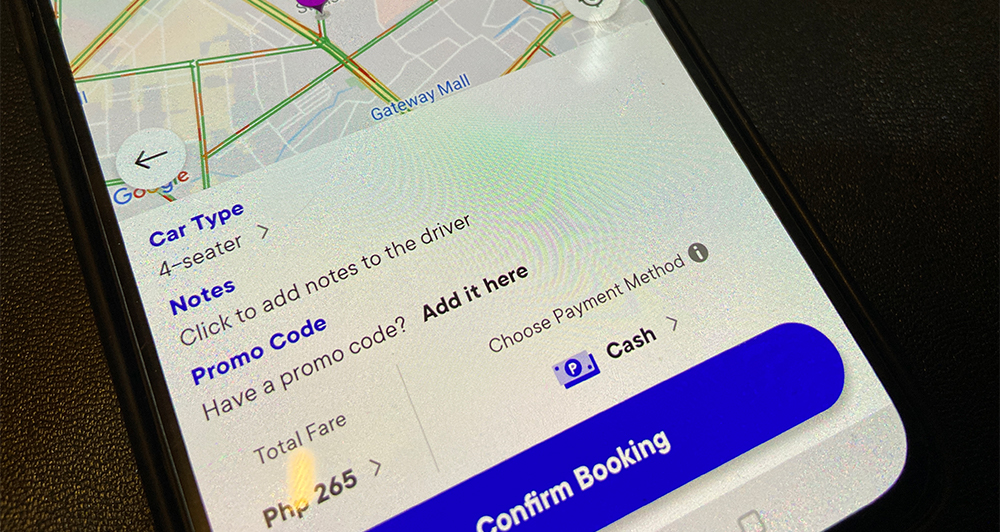 Move around Metro Manila during the evening rush hour without your own private vehicle and you'll find out very quickly how difficult transportation can get. Long lines for public transportation may keep you stranded for a few hours, and being unable to hail a ride-sharing car or motorcycle doesn't help the situation.
One of the ride-sharing apps available on the local market recently came under fire for listing a Priority Fee, allowing the user to specify a fee to pay on top of the quoted price for the trip. The Land Transportation and Franchising Regulatory Board has stepped in to say that such a feature is in violation of the fare structure set for Transport Network Vehicles. Subcompacts, sedans and AUVs get set flag-down rates of P30, P40 and P50, respectively; per-kilometer pricing of P13, P15 and P18; and a uniform per-minute pricing of P2. Surge pricing is included within these rules, but is capped at twice the per-kilometer and per-minute pricing.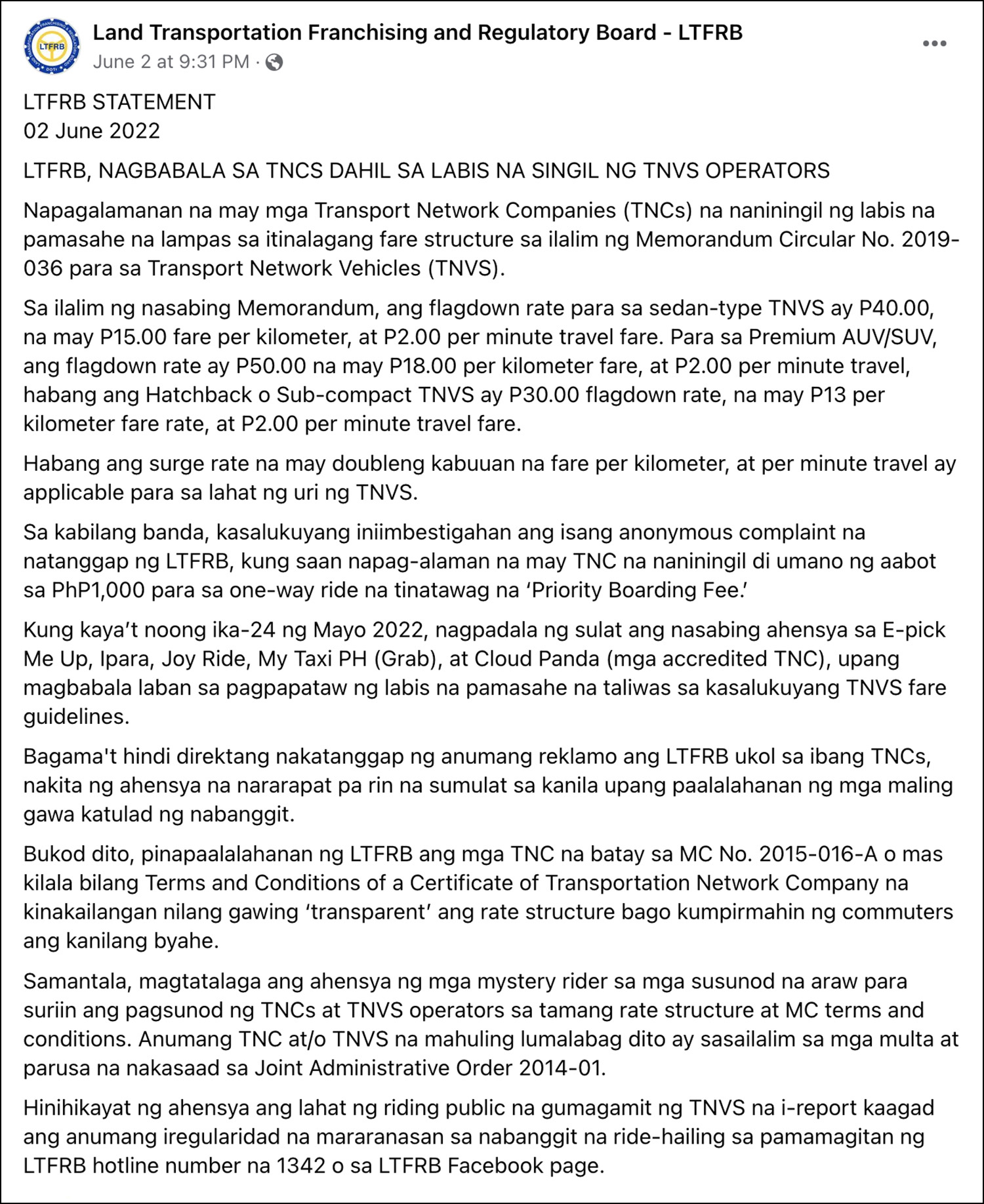 The LTFRB has also warned other Transport Network Companies to avoid imposing additional fares on top of what the government allows, sending letters to the various accredited TNCs operating in the country.
While we think that the LTFRB has to play its role in making sure consumers are not price-gouged by transport services, our seeming overreliance on TNVS as part of our public-transportation arsenal should be given a second thought. The Priority Fee issue is not really that different from nangongontratang taxi drivers asking for extra payment during peak hours, and is simply the same symptom for the incredibly overburdened public transportation systems that have plagued our megalopolis ever since.