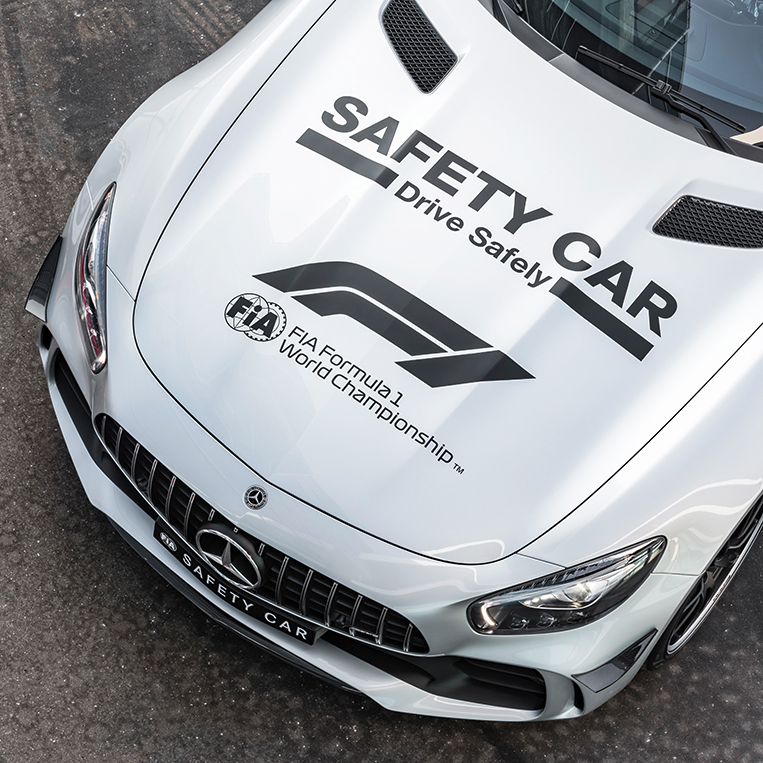 Because the 2018 Formula 1 season is kicking off this weekend at the Australian Grand Prix—race day is March 25 (Sunday)—you can expect to be reading quite a bit more articles about the popular motorsport series than usual. Including this one about the one automobile no F1 car is allowed to overtake.
We are, of course, talking about the F1 safety car, which is deployed by the race director whenever there is a need to reduce the speed for all the competitors. This usually happens in the event of an accident or during a heavy downpour. During the safety car period, all race cars are required to stay put in single file—drivers may not overtake each other or the safety car itself.
With this job description in mind, you can imagine that the safety car driver (Bernd Maylander, if you're curious) will be needing one of the most powerful and fastest production vehicles on the planet just to be able to safely maintain a minimum speed that will not damage the engines of the F1 cars behind him. No problem, because the new safety car is none other than the mighty Mercedes-AMG GT R.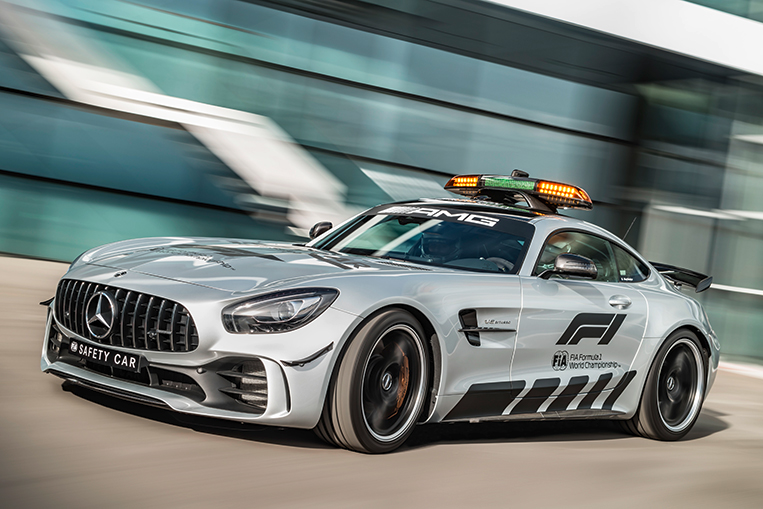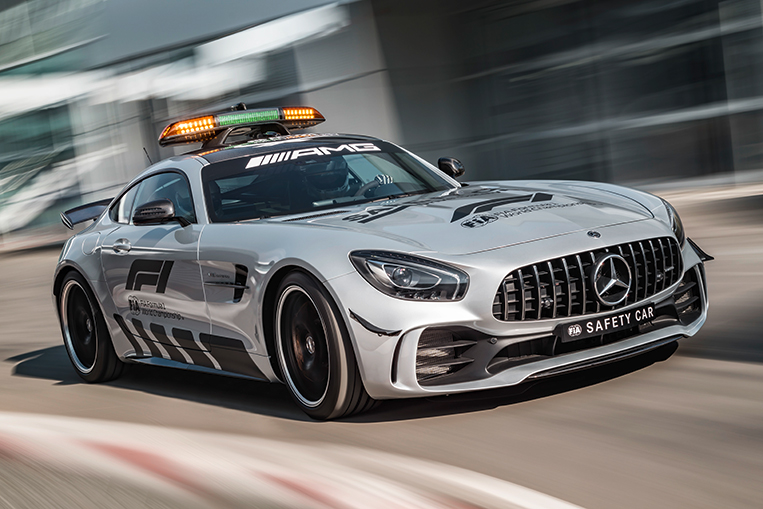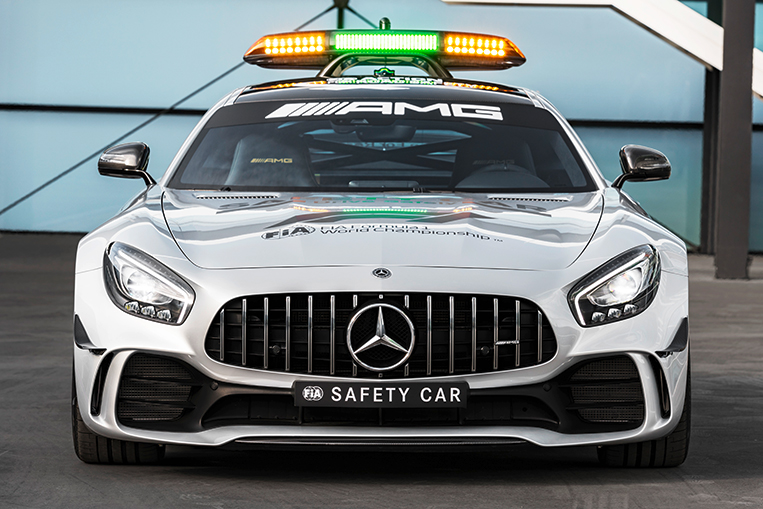 The AMG GT R is powered by a 4.0-liter biturbo V8 engine that produces 585hp. That's the most muscle any F1 safety car has ever had. And this one sprints from rest to 100km/h in 3.6 seconds, all the way to a top speed of 318km/h. Not bad, considering the much-lighter race cars it's supposed to lead have a maximum speed of about 370km/h.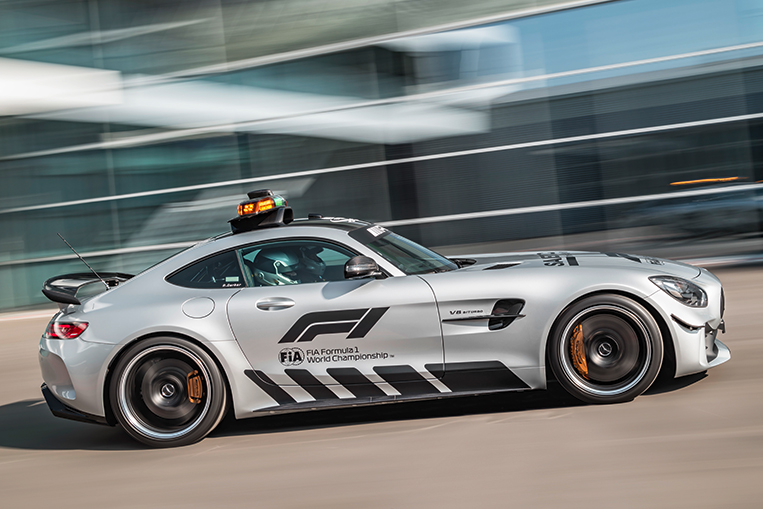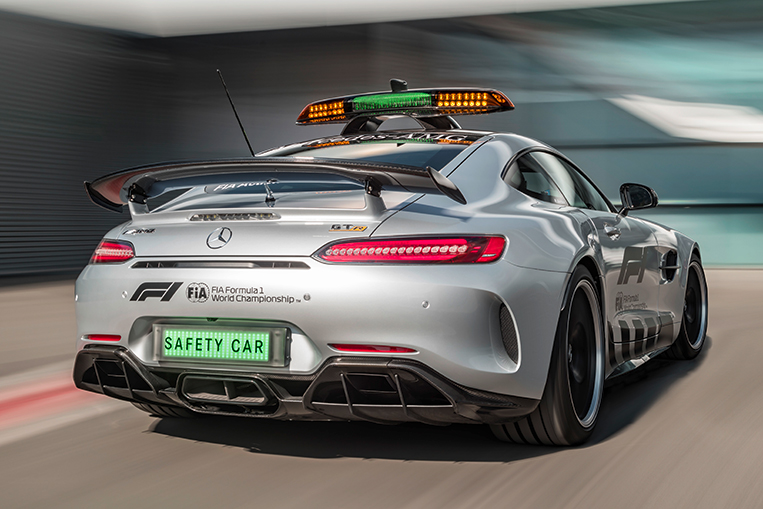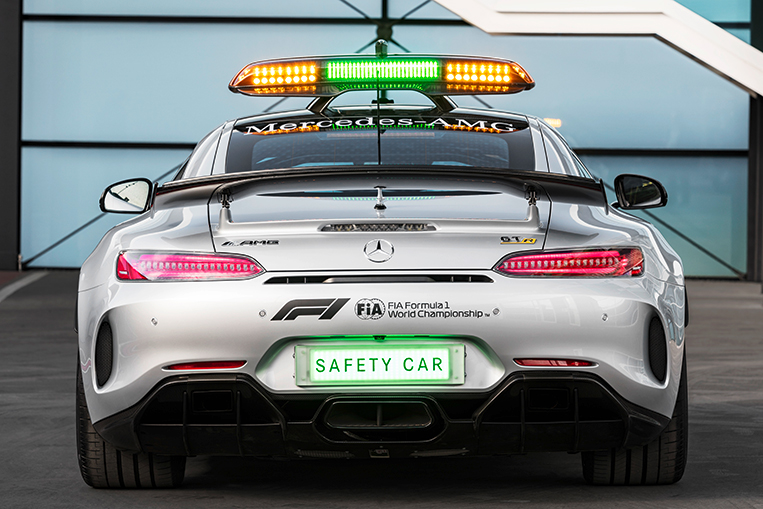 Special features that help the AMG GT R perform its job include the AirPanel active air control system, wide front and rear wings, an aerodynamic underbody, a large rear airfoil, a double diffuser for the rear apron, lightweight forged alloy wheels, active rear-wheel steering, nine-way adjustable traction control, and adjustable coil-over suspension.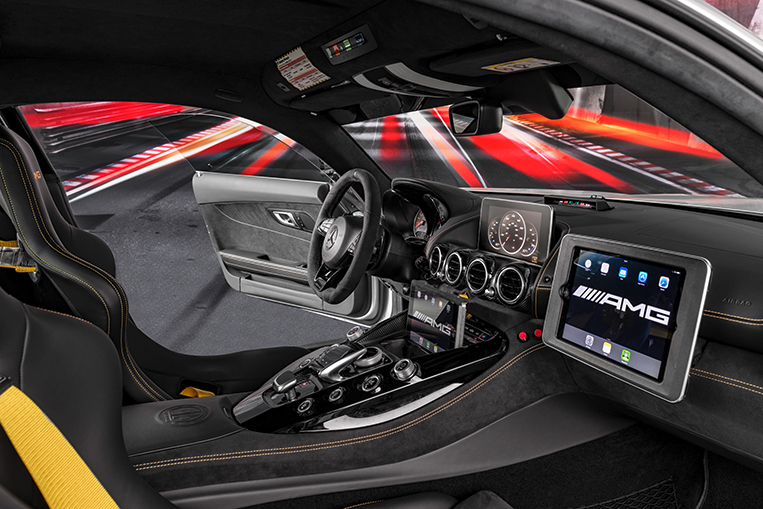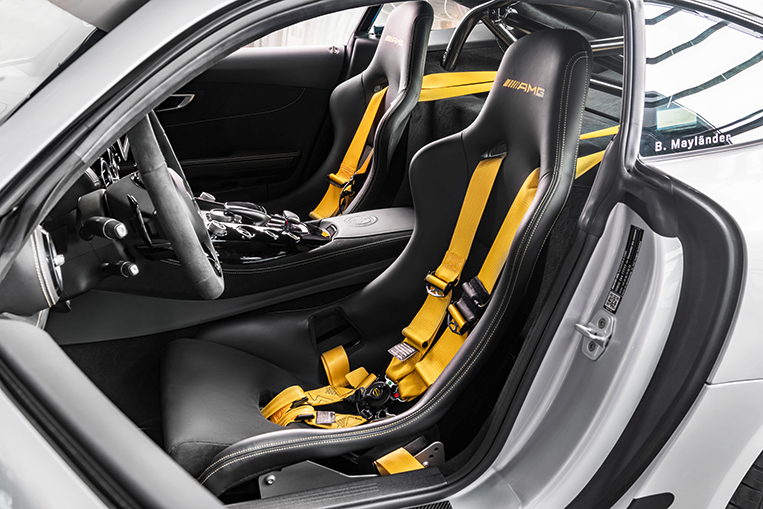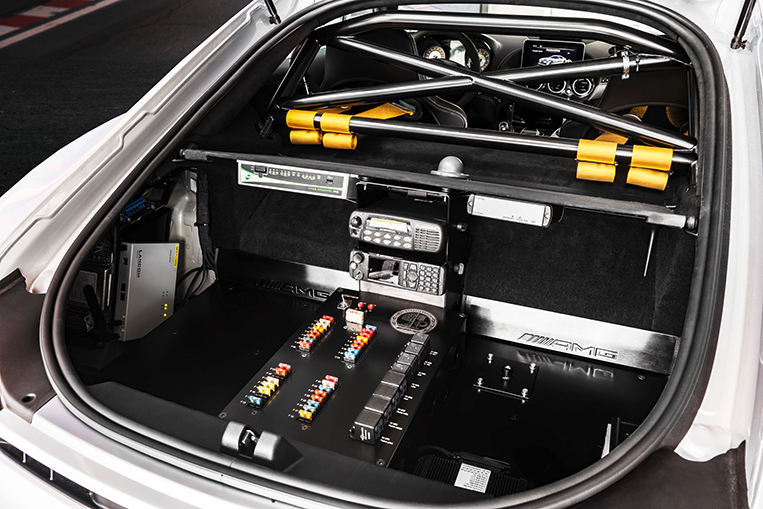 Excited for the season's opening race? So are we. If we're lucky—or unlucky, depending on our mood—we'll get a glimpse of the ultra-fast safety car.