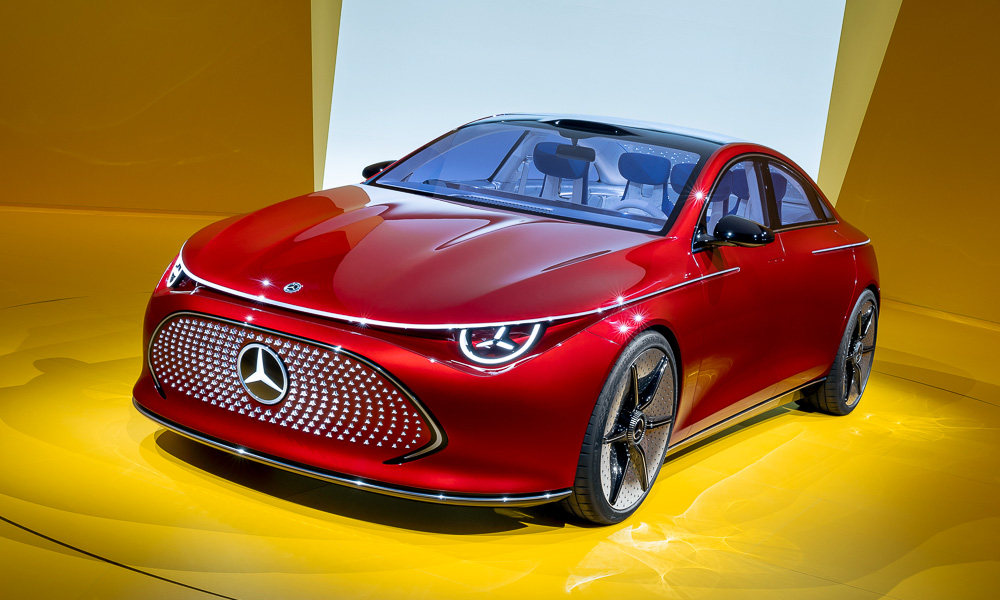 IAA Mobility 2023 in Munich is in full swing, and we are being inundated with new creations from all the big manufacturers. Hot on the heels of local firm BMW and its Neue Klasse concept follows the Mercedes-Benz Concept CLA-Class.
This sleek EV gives us a close-to-production idea of what the future of the company will look like, and it promises a lot for what will be an entry-level model. This design study is packed with technology, and much of it seemingly comes from the EQXX concept that came before it.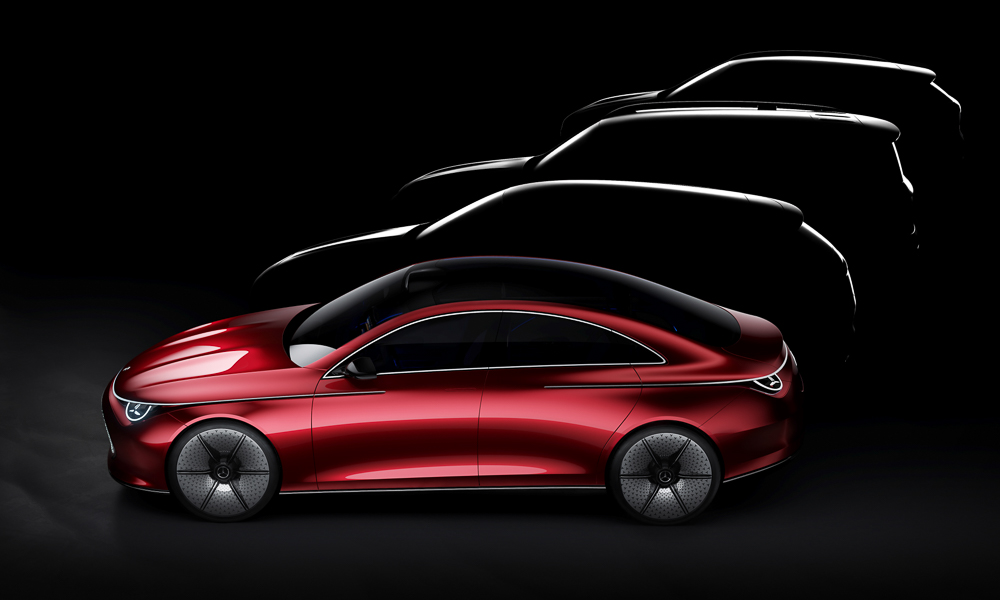 What you are looking at here is not only a glimpse of the new entry-level Benz (when it goes into production next year), but also a proper electric hypermiler, according to the firm. Its next-generation drivetrain comes with a silicon-carbide inverter and batteries with higher energy density thanks to changed chemistry with silicon-oxide anode design.
All those tweaks promise 93% energy efficiency from power pack to wheels on long trips. The range is given as 750km, and thanks to the 800V architecture, you'll be able to add 400km of range in just 15 minutes—assuming you find a powerful enough charger, of course.
The CLA is based on the MMA (or Mercedes Modular Architecture), and interestingly, the company calls it an "electric-first platform" (and not an electric-only one), meaning we will likely see some gas or diesel burners in some shape in the future.
We'll also get four different entry-level models based on this platform. The CLA four-door coupe you see here, a shooting brake, and two SUV-style vehicles. The fact that it will likely feature dinosaur juice burners as power options might explain the long hood of this sleek concept car, which, strictly speaking, wouldn't be necessary for an EV.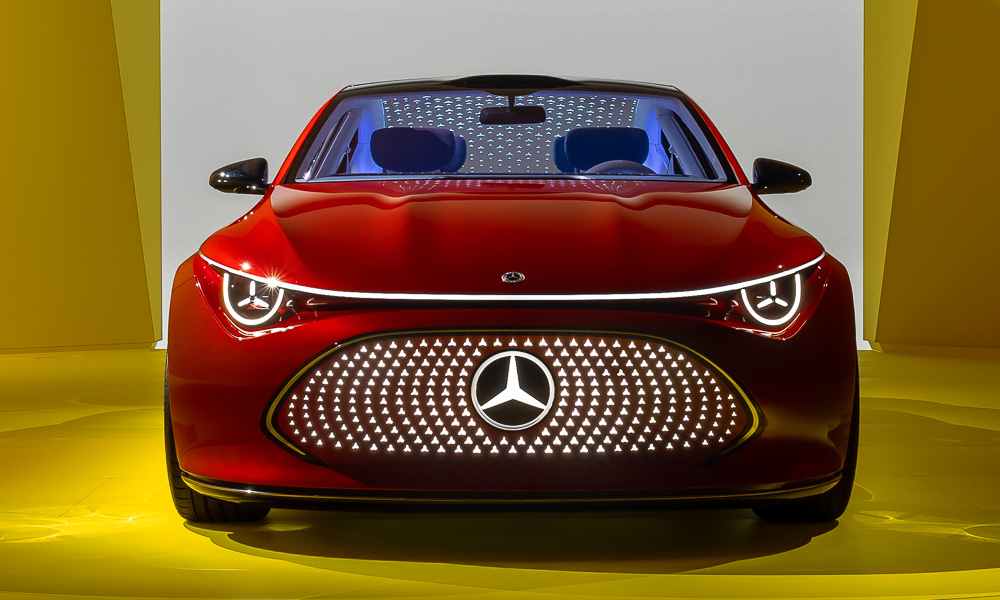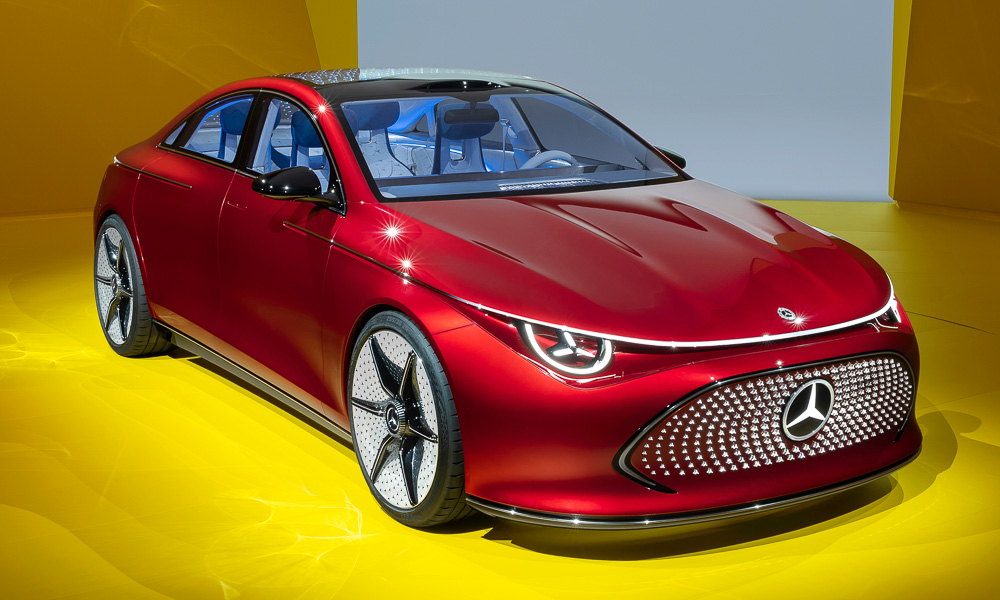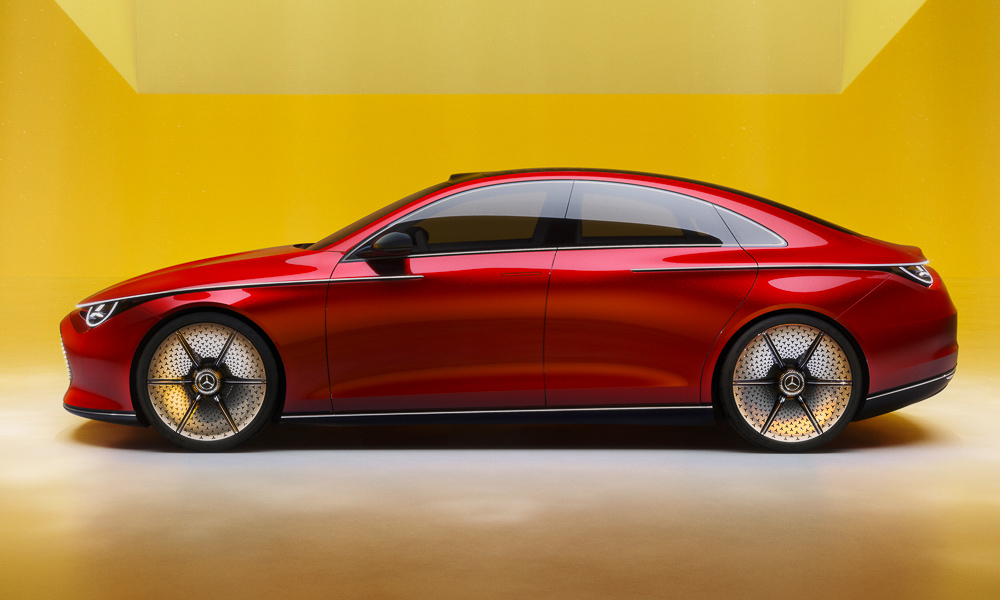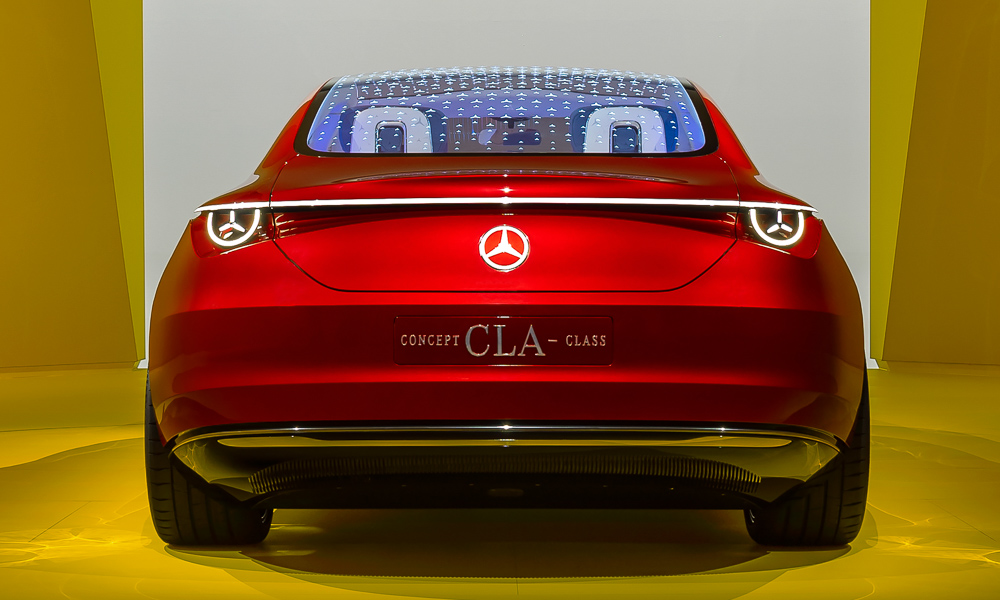 Design-wise, this glimpse of the future is more of an evolution rather than a revolution of the current CLA Coupe design, and comes complete with a pronounced shark nose that seamlessly flows into what would normally be the radiator grille.
There, one big illuminated star is surrounded by countless little ones to leave no doubt about what car it is you are looking at. The mini start theme is also picked up on the 21-inch rims, and a light strip above the headlights gives it a bit of a grumpy-leaning-toward-angry look.
The light strip continues into the sides and is picked up again at the back, where it leads the eye to star-shaped rear lights on an otherwise muscular but elegant back half.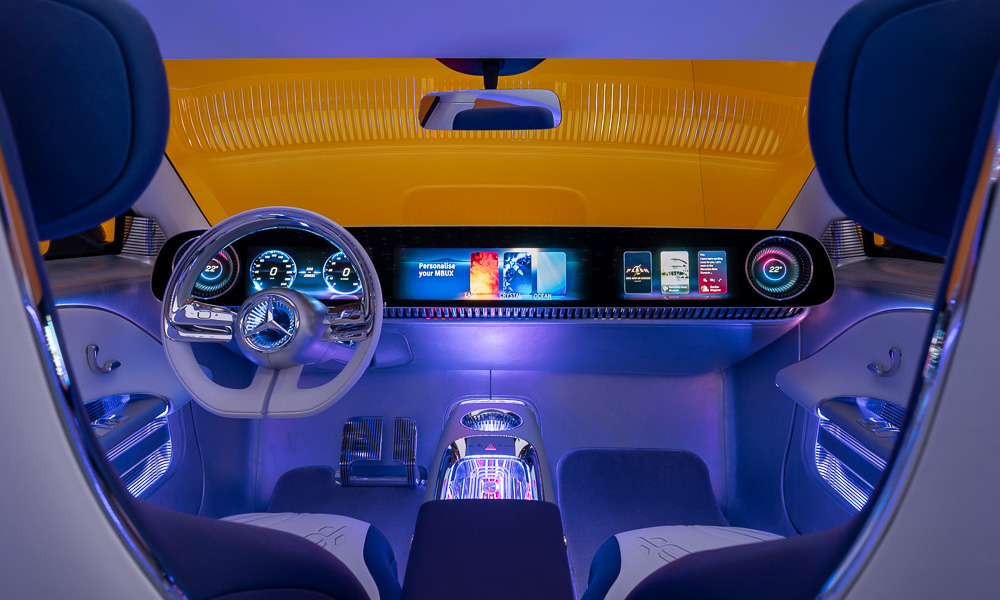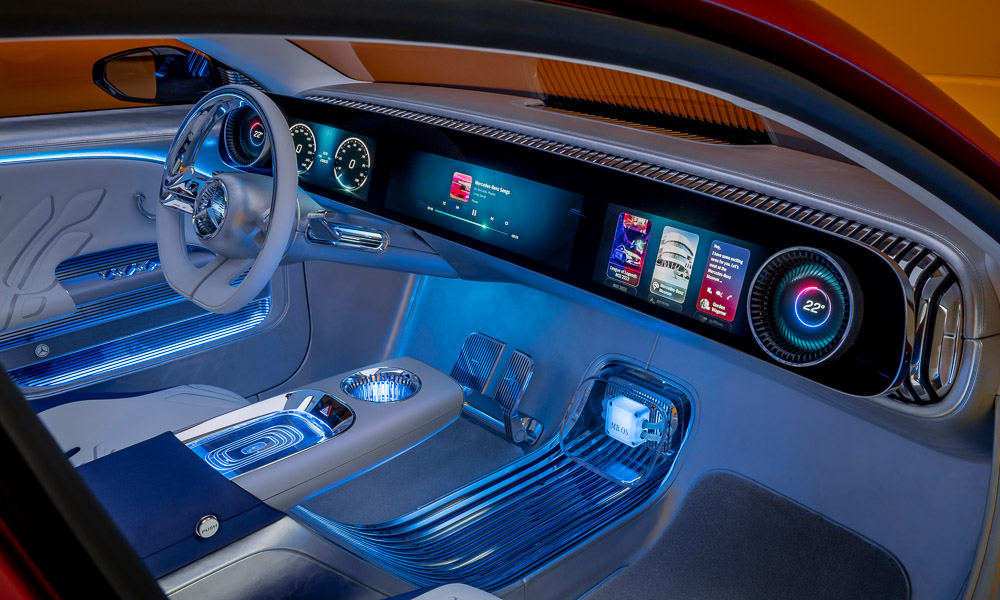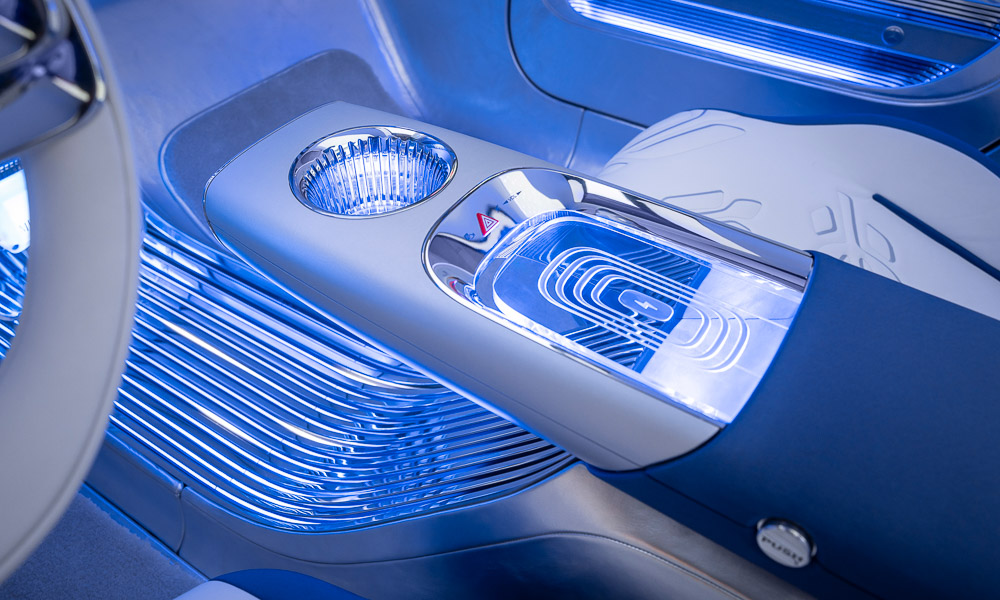 The gently futuristic theme of the outside is continued on the inside, where a roomy-looking cabin welcomes passengers with a mixture of space-age meets the '60s. The terribly big and distracting Superscreen is back but mercifully surrounded by a number of analog controls and design elements that wouldn't be out of place in a '60s Cadillac and likely got their inspiration from one, too.
Just look at the center of the steering wheel, the dashboard surroundings, and the metal element on the floor in the middle. A big glass roof adds to the airy feel of the cabin, and it all sure looks inviting enough to go on a road trip with yourself and three friends.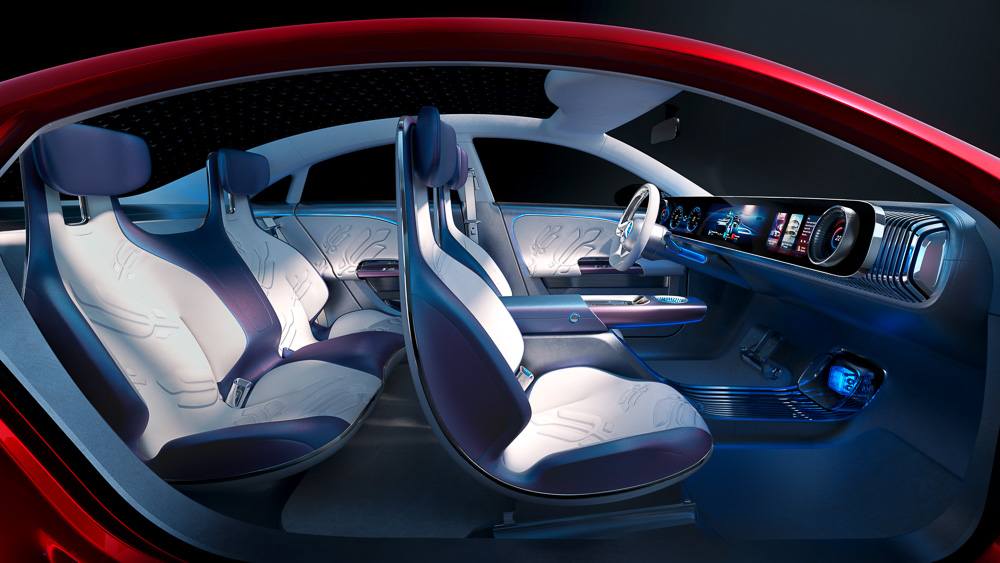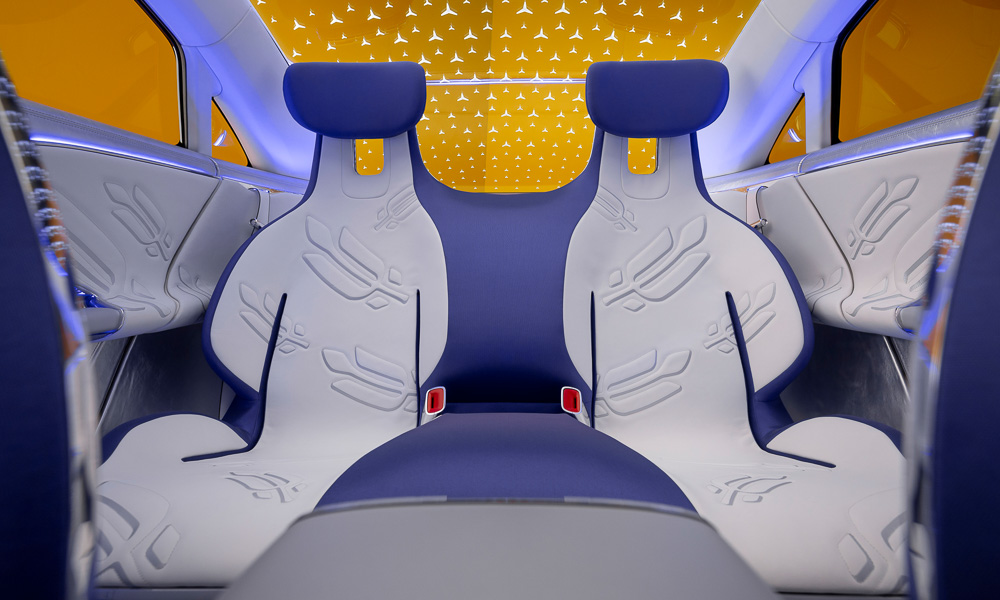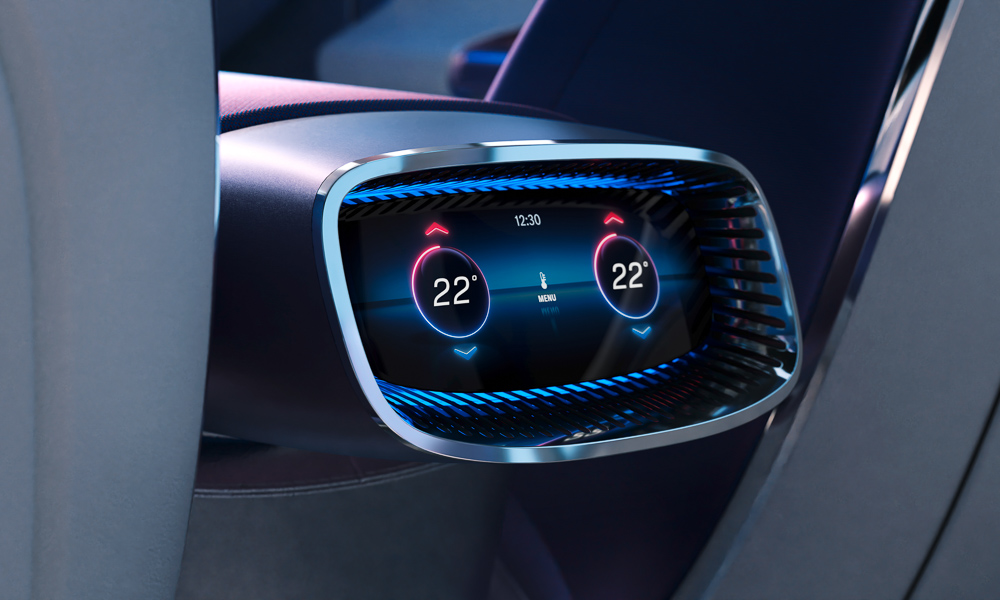 Those lucky passengers get to enjoy the latest version of the MB.OS operating system that wants to turn your car into way more than just a vehicle to get you from A to B. The firm is talking about future Chedengs being power sources, gaming and entertainment centers, places for productivity, and much more.
The UI and the UX utilize huge screens and tools like AI to create the perfect driving environment that the Germans promise won't be distracting. To ensure that promise can be kept, the car deploys features such as eye-tracking to keep the driver from glancing at the high-resolution screen with its streaming videos and apps, rather than the road ahead.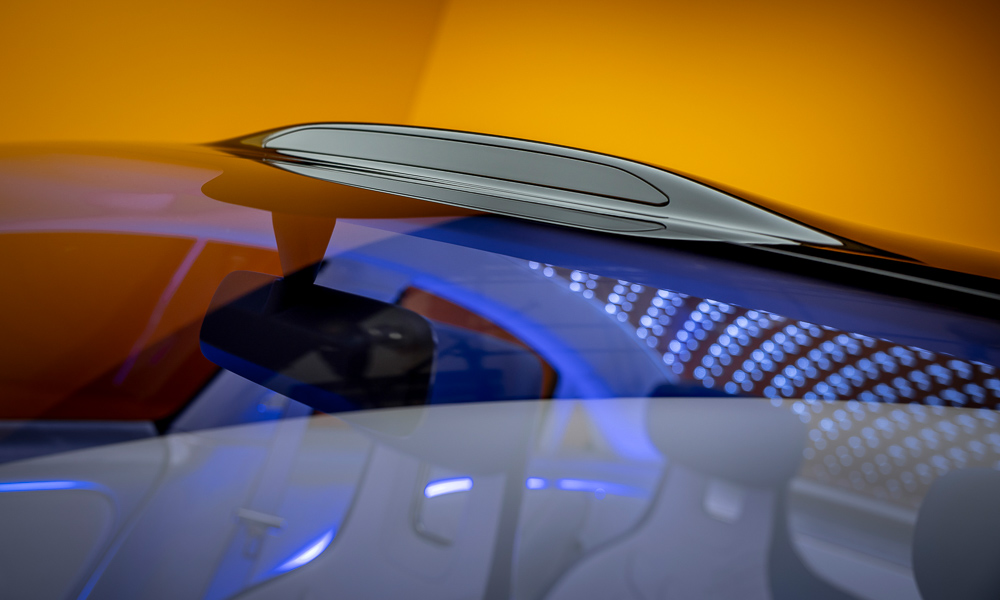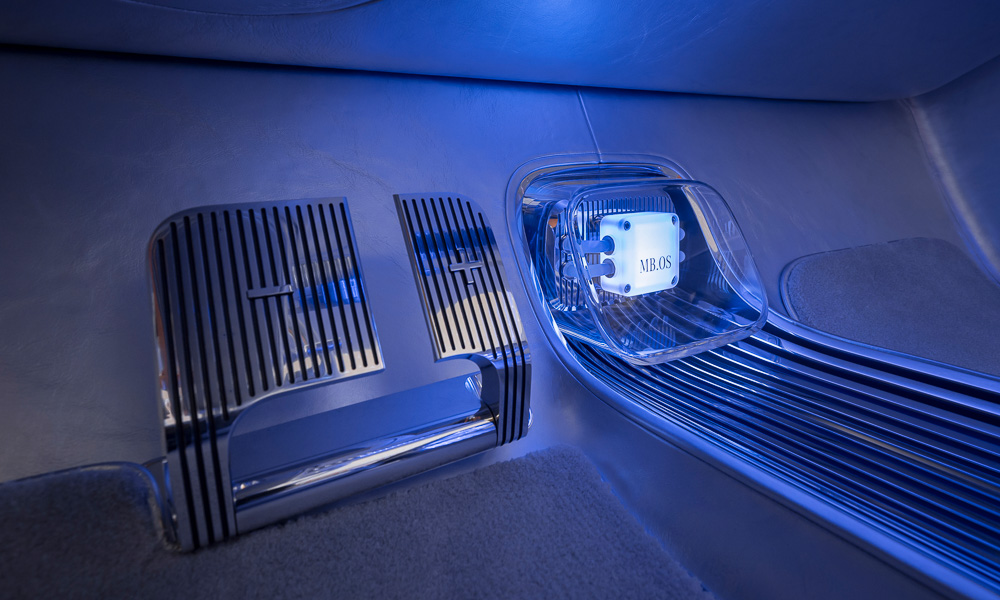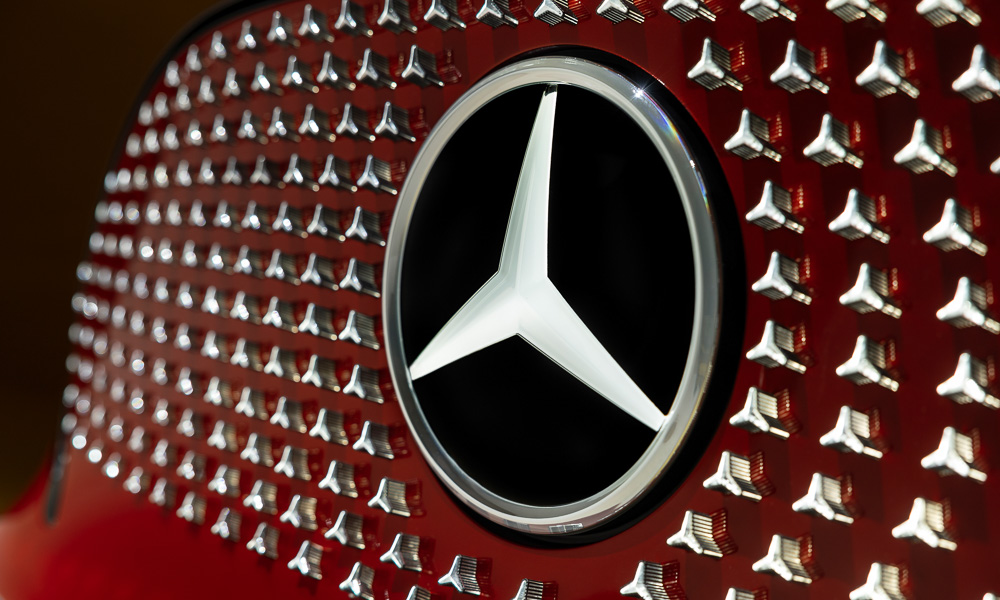 This wouldn't be a Mercedes if it didn't have a bucketload of safety features onboard, and there are way more than you could ever shake a stick at. Among the highlights are partially automated Level 2 driving on almost all types of roads, and a child-presence detection system that senses when you forget your toddler onboard in hot weather.
Additional features can be added in the future via over-the-air updates, and we don't even have to mention that it uses loads of sustainable materials and a supply chain that places special emphasis on decarbonization. Expect the production version of this new baby Merc to hit showrooms at some point in 2024.