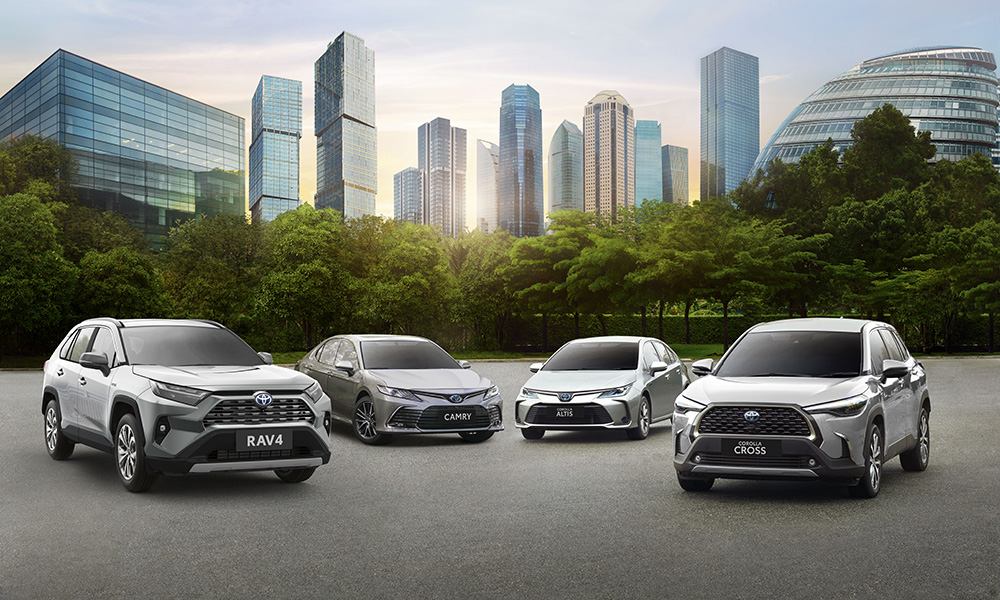 Toyota's first hybrid electric vehicle was introduced in the Philippines in 2009, and since then it has been leading the shift toward electrification with currently 95% of hybrid car users in the country driving an electrified Toyota.
Ever since the release of the Prius, hybrid cars around the world have diversified with hybrid electric vehicles (HEV), plug-in hybrid electric vehicles (PHEV), battery-electric vehicles (BEV), and hydrogen-powered fuel-cell electric vehicles (FCEV).
Here in our market, there are now five electrified models that Toyota offers: the Corolla Altis, the Corolla Cross, the Prius, the Camry and the RAV4. As for Lexus, there are hybrid versions for these models: IS, ES, LS, NX and RX.
"The exponential growth and the rate of new xEV model introductions in the country are providing Filipino customers more options and easier access to greener technologies," said TMP president Atsuhiro Okamoto. "We are optimistic that we can experience the environmental benefits of electrified vehicles with Toyota taking the lead while always ensuring 'mobility for all' where no one is left behind."
With Toyota aiming for carbon neutrality by 2035, this is a good sign that the company is getting closer to achieving its goal of sustainable mobility.