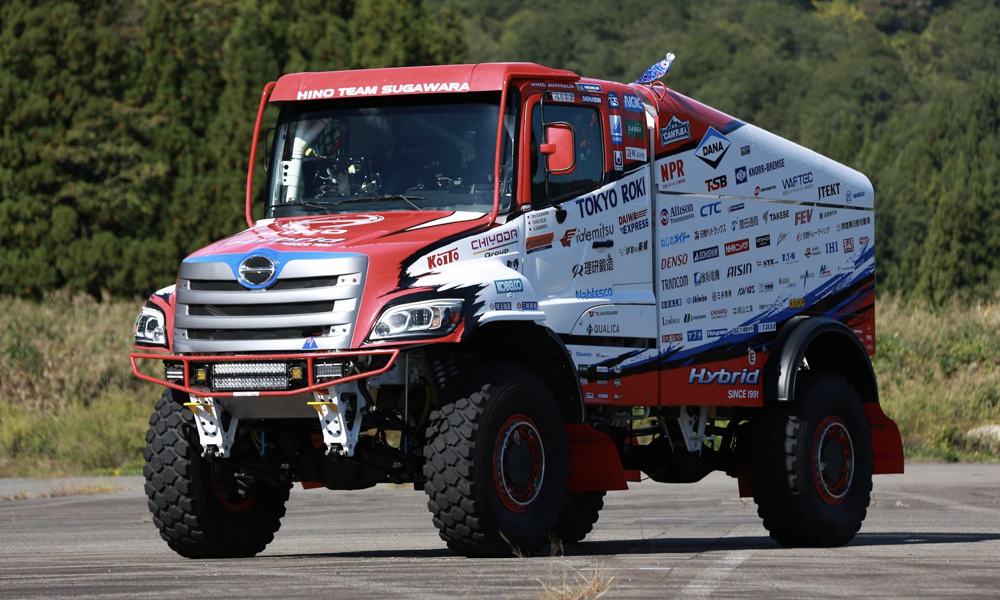 Hino is a company that's synonymous with building heavy-duty, reliable commercial trucks. Sounds relatively tame, right? But like with a lot of "plain" people you meet, it also has a hidden fun side that it shows off every once in a while.
Meet the brand's entry into the grueling 2022 Dakar Rally. While it has no official name, this truck will be fielded by Hino Team Sugawara.
It has a hooded body, and the chassis is derived from the Hino 600. Powering this rally rig is a massive 8.9-liter A09C-TI in-line-six turbodiesel with an output of 789hp and 2,295Nm—the latter available at 1,700rpm. These are incredible numbers, but the hybrid assist adds another 276hp into the mix. This brings the total power figure to a staggering 1,065hp, and should help maximize the 800L fuel tank.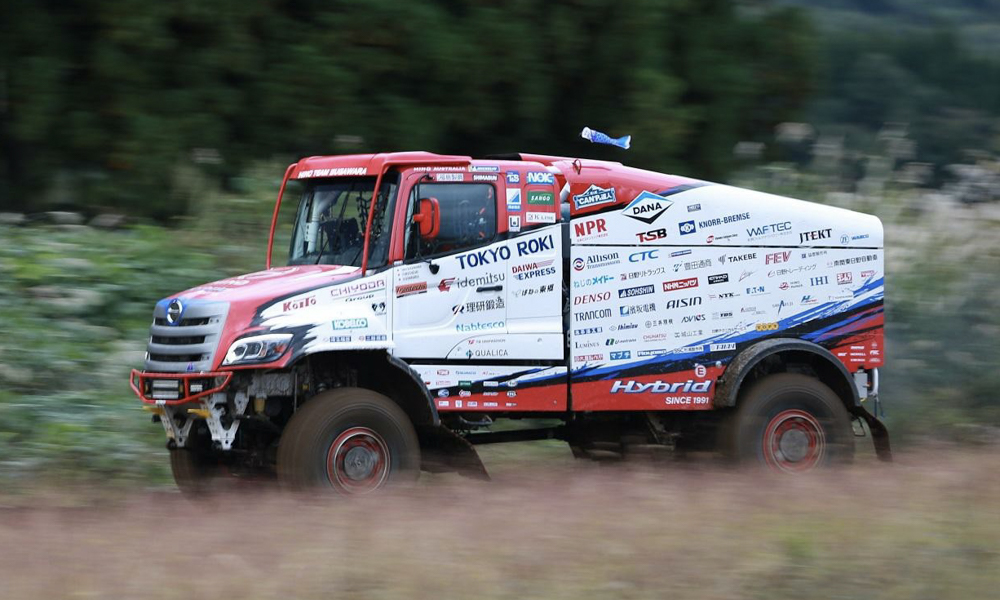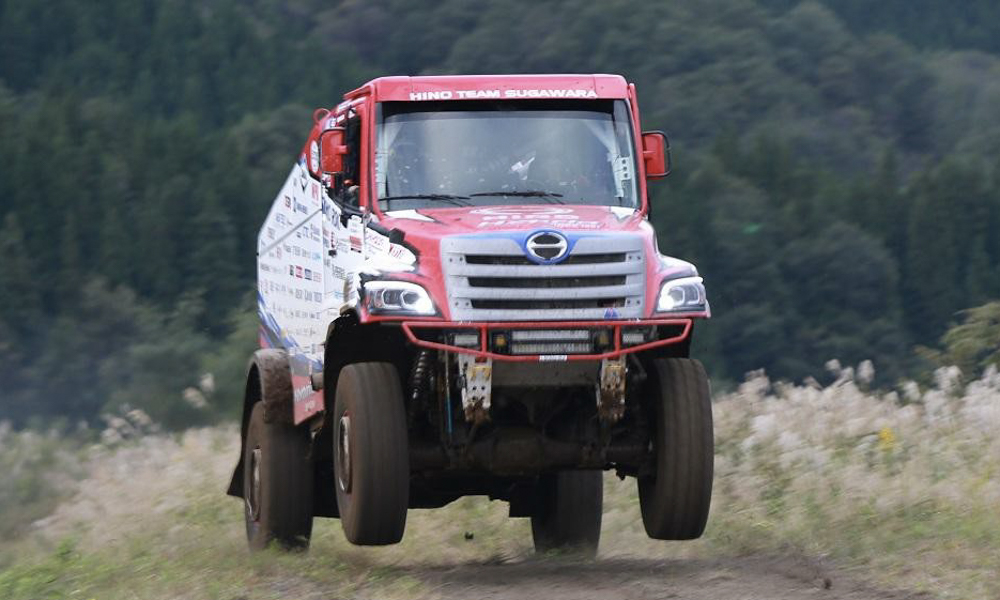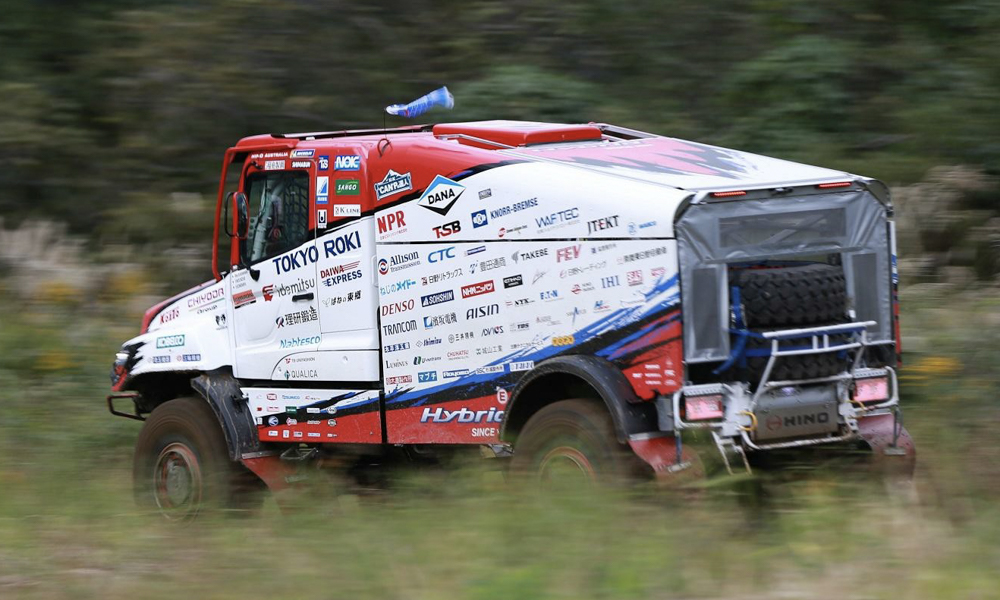 All of this horsepower is sent through a race-spec six-speed automatic transmission driving a full-time four-wheel-drive system. It has a center differential lock, and a transfer case to let the drivetrain switch between high- and low-range gearing. It also has XZL 14.00R20 off-road truck tires to help it traverse through any terrain it encounters. Despite utilizing high-strength aluminum and glass-fiber-reinforced plastic in its construction, the truck still weighs a massive 8,600kg.
The 2022 Dakar Rally is scheduled on January 2-14, and will be held in Saudi Arabia. It's turning out to have an interesting crockpot of vehicles ranging from one-off electrified prototypes to high-performance production cars, classic cars, and trucks.