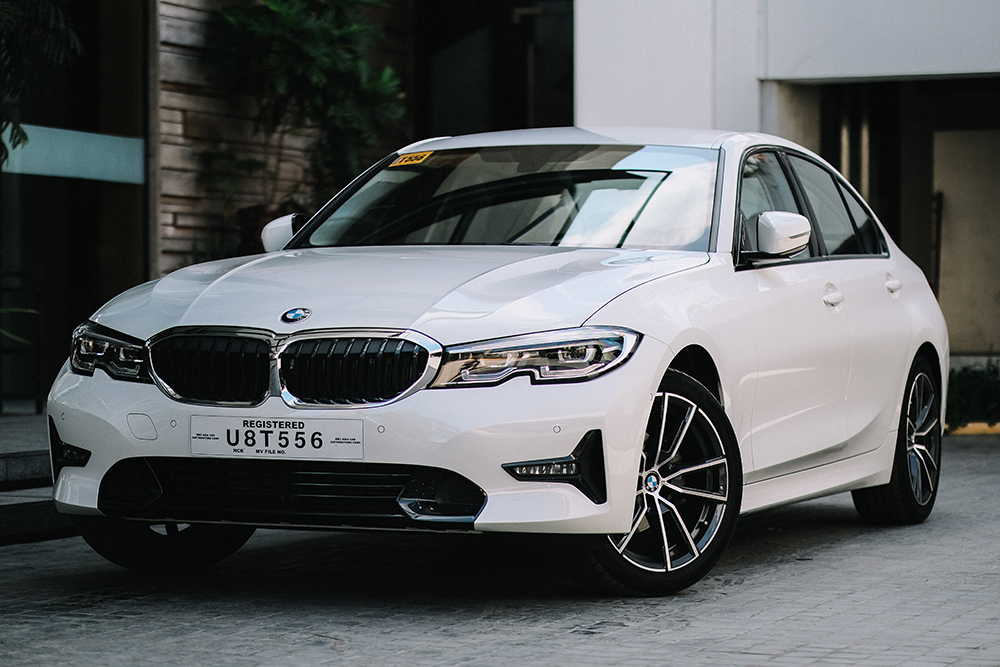 I've always been fascinated with the BMW 3-Series. I've encountered it in its much sportier forms in video games (most notably as the E46 M3 GTR in Need For Speed Most Wanted), online posts, real-life sentiments, and professional reviews. All of them had one statement in common: This is one of the best driver's cars.
And then I was blown away. They were right.
Even if this is "just" the base variant, it felt nothing like one. I'm guessing it has something to do with BMW's special sauce that they drizzle on all of its cars. There's just so much that it brings to the table.
Every time the 3-Series undergoes a redesign or even a minor facelift (or Life Cycle Impulse, as BMW calls it), fans are always up in arms. Some say that they despise it, while others adore it. I personally think the G20 is the second-best-looking 3er, only to be beaten by the timeless E46.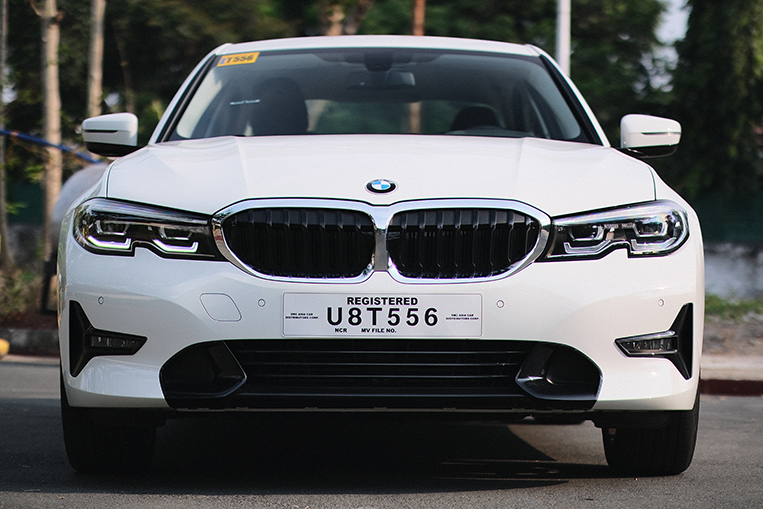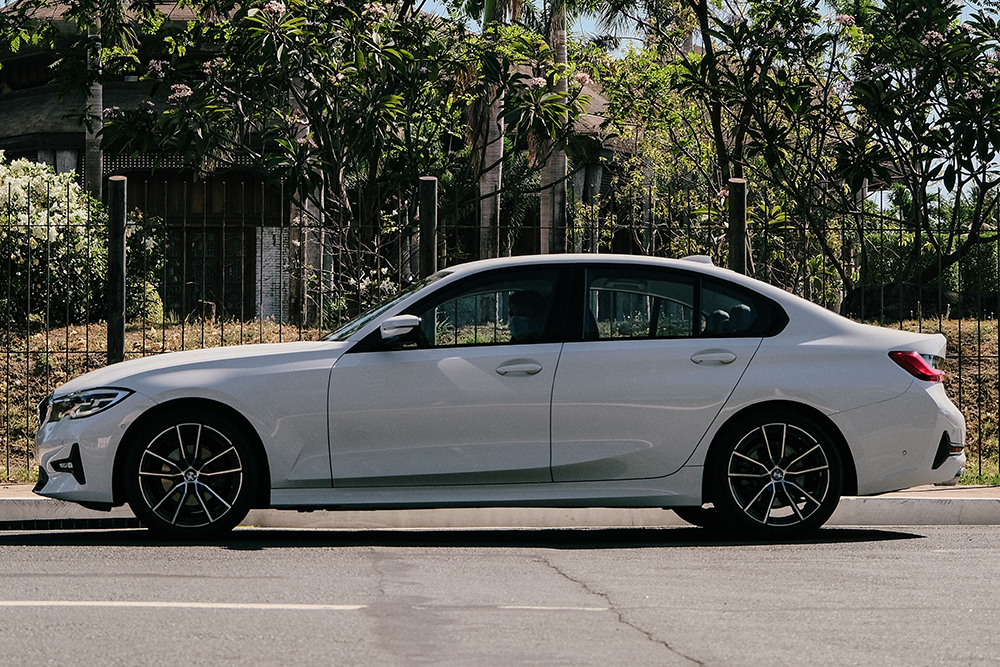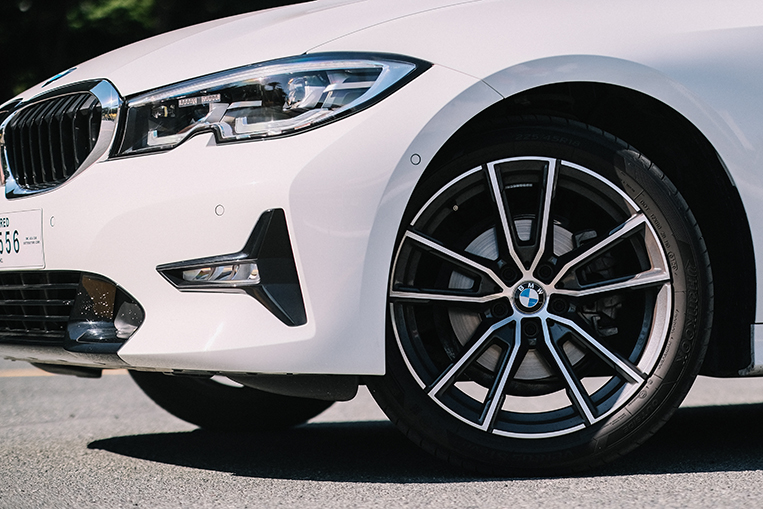 If anything, this car doesn't need any appearance packages to look impressive. This design (thankfully) has some well-sized kidney grilles, all while retaining the strong character lines and the sporty proportions of the new design language. The 18-inch alloy wheels are among the better-looking modern wheel designs for me, and my favorite bits are the new front and rear lights. The subtle kink in the headlights is a nod to the E46's headlights, while the rear just downright reminds me of a Lexus RC's rump. Purists may hate this, but I personally love it.
If there's one thing that BMW nails in the interior department, it's consistency. I've driven several different BMWs in the past, and it's something else being able to just hop in, adjust my seating position, and drive away without spending time faffing about which-does-what in the cabin. From a base-model 118i to the range-topping 7-Series (and by extension, the A90 Supra), you'll be greeted by a familiar interior layout (with varying degrees of luxury as you climb the ladder).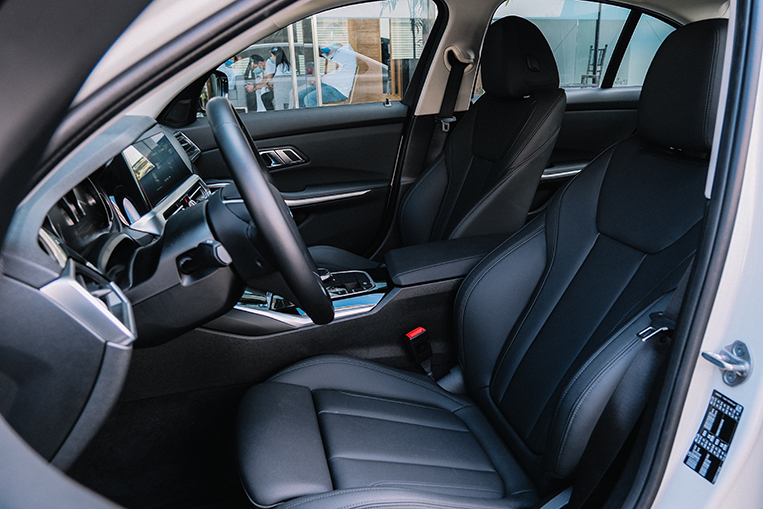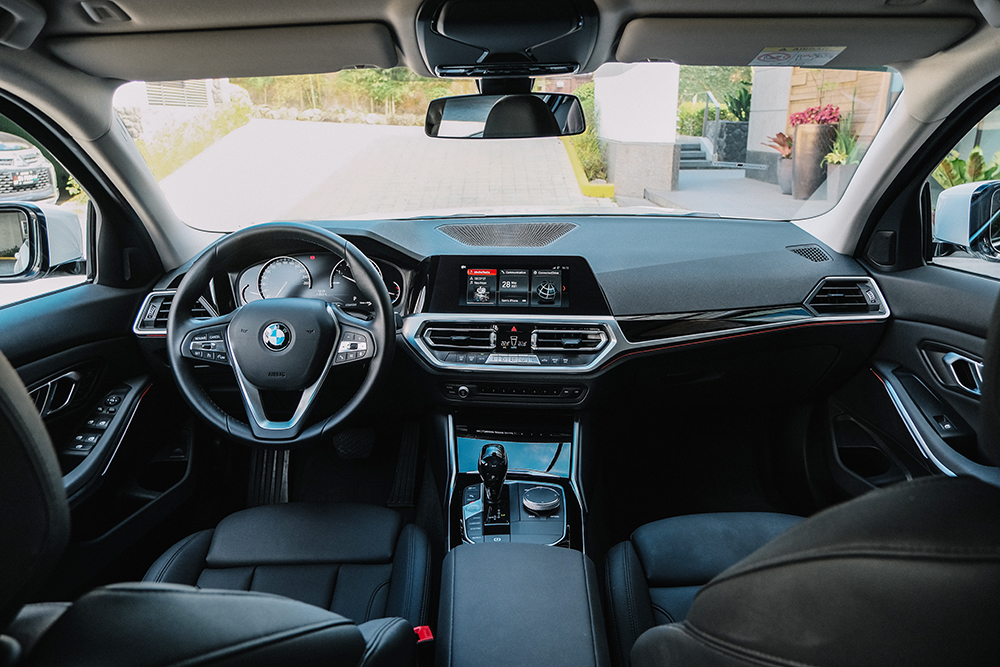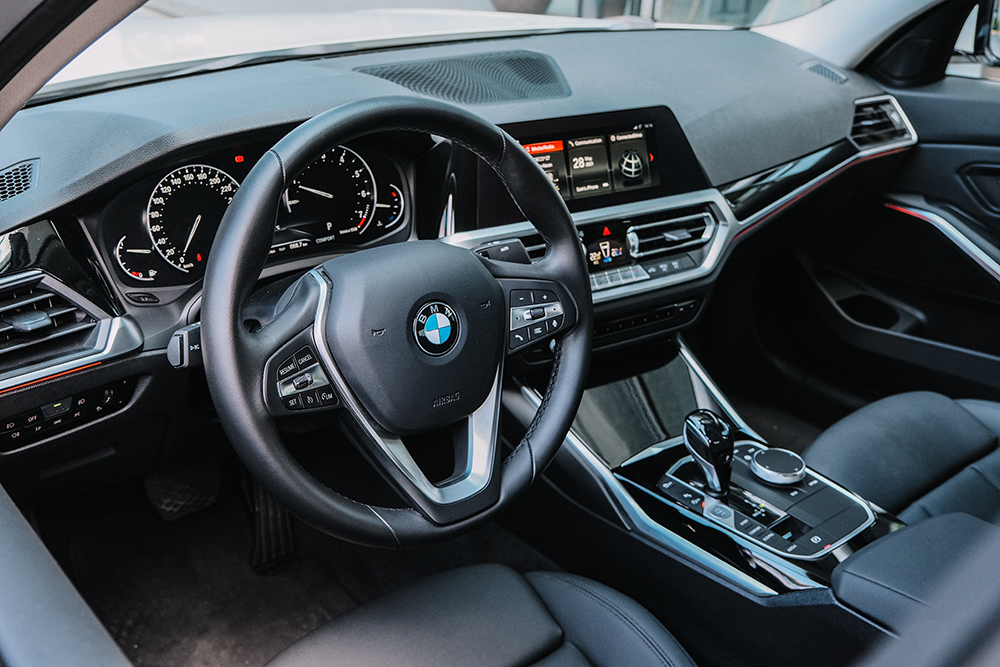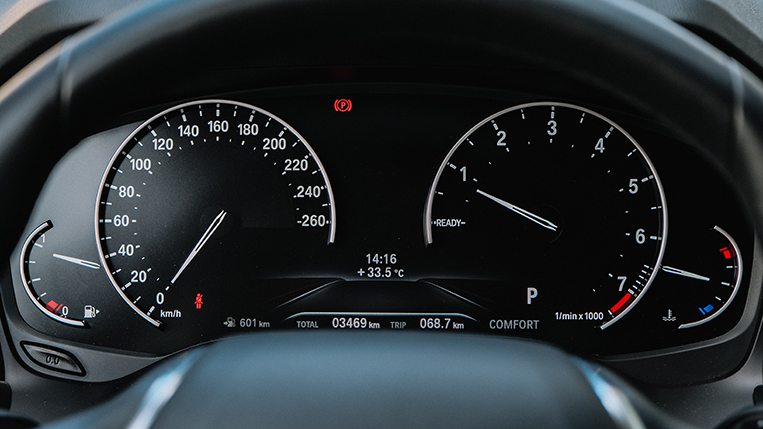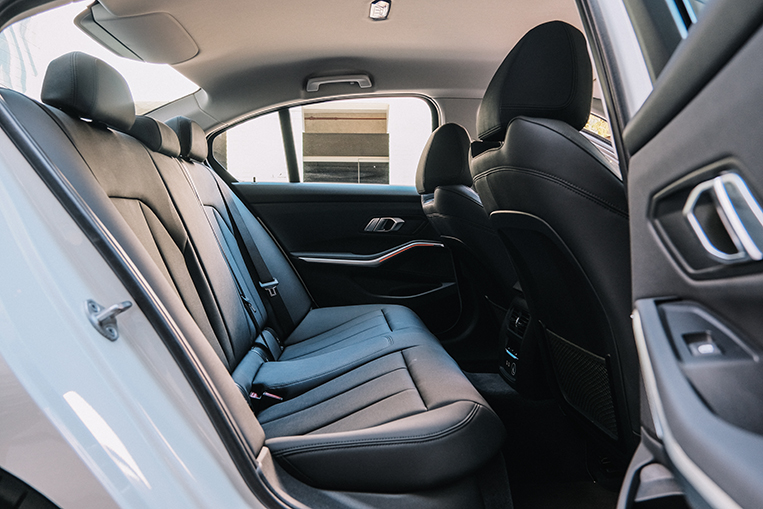 Sure, the pickiest of people may argue that the Sensatec synthetic leather and the piano-black trim cheapen the experience, but the little touches such as the tactile switchgear, the elegantly placed ambient lighting, the USB-C connectivity, and the gorgeous faux-digital analog gauges (fooling many into thinking they're digital) all add up to one cohesive and solidly built package.
It's a driver's car, no doubt. All the controls are easily within reach, and the excellent front seats are well bolstered and comfortable enough to keep you happy on longer drives. I'd consider the rear seats simply as a bonus if you'd need to bring an occasional family member or friend along. Most average (Filipino) adults will fit in the rear with ample legroom, but the transmission tunnel and the lack of a fold-down center armrest may disappoint some. It's quite practical, too, with a surprisingly cavernous 480L rear trunk. Just remember that you can't fold down the rear seats, so you might need to get creative when transporting long items.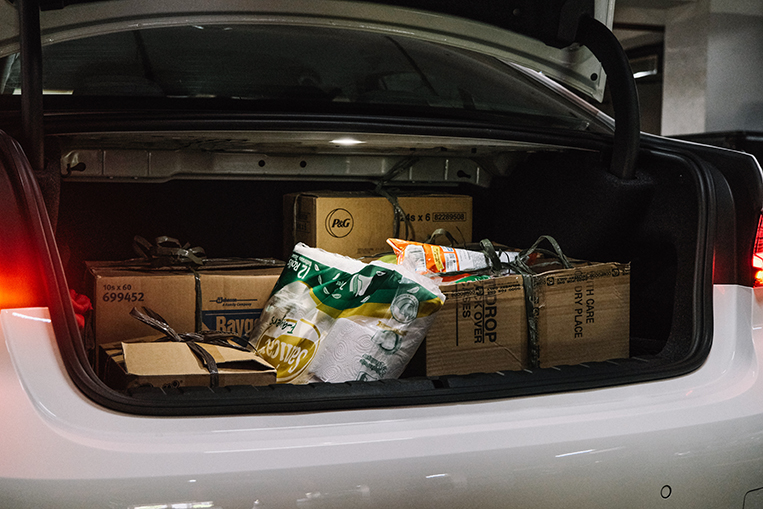 My only concern is the lack of Apple CarPlay and Android Auto. Yes, I know this is the smaller 8.8-inch touchscreen (running BMW's iDrive 6), and that you update it to the latest iDrive 7 (with CarPlay and Android Auto support) as an optional upgrade, but really, it's something you'd expect to come as standard for the car's pricing.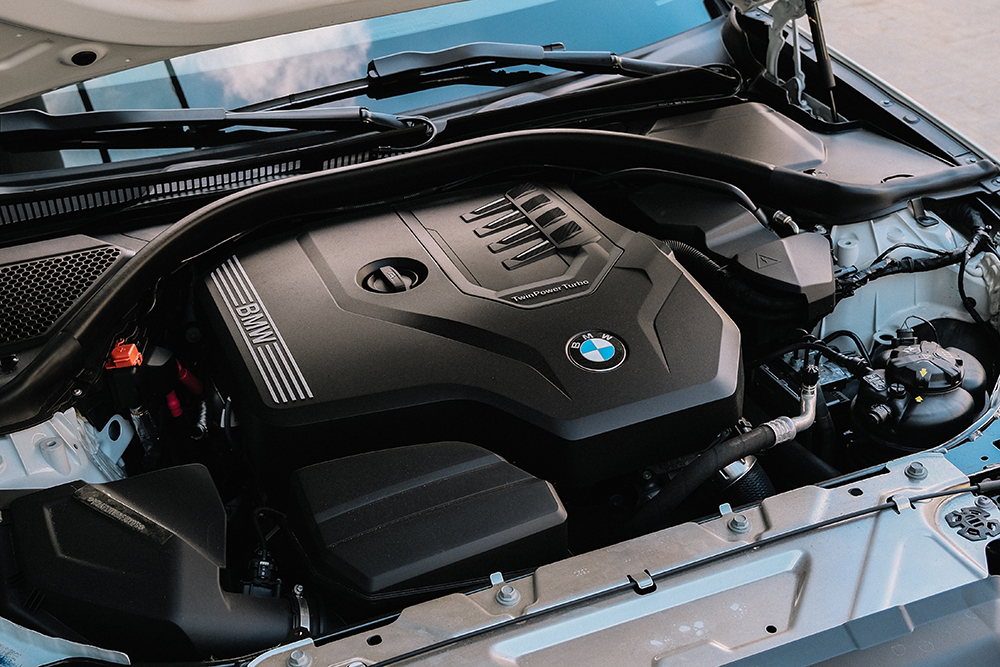 The engine may be a little controversial for purists. Gone are the days of the revered "Silky Sixes," being replaced by the likes of the turbocharged in-line-four B48. But it's not all bad, you see. It has a rated output of "only" 156hp and 250Nm, but I doubt that. It feels like it has much more, considering BMW's history of being conservative with power figures. The eight-speed automatic transmission shifts incredibly smoothly in Comfort mode, but you can tell it to hold gears as much as possible in Sport mode, while putting it in Eco Pro does introduce some slight jerkiness when shifting.
Couple that with the incredible average fuel economy I've gotten from my mixed city-and-highway driving (10.4 km/L with engine start-stop enabled), and maybe you'll see the new engines in a better light.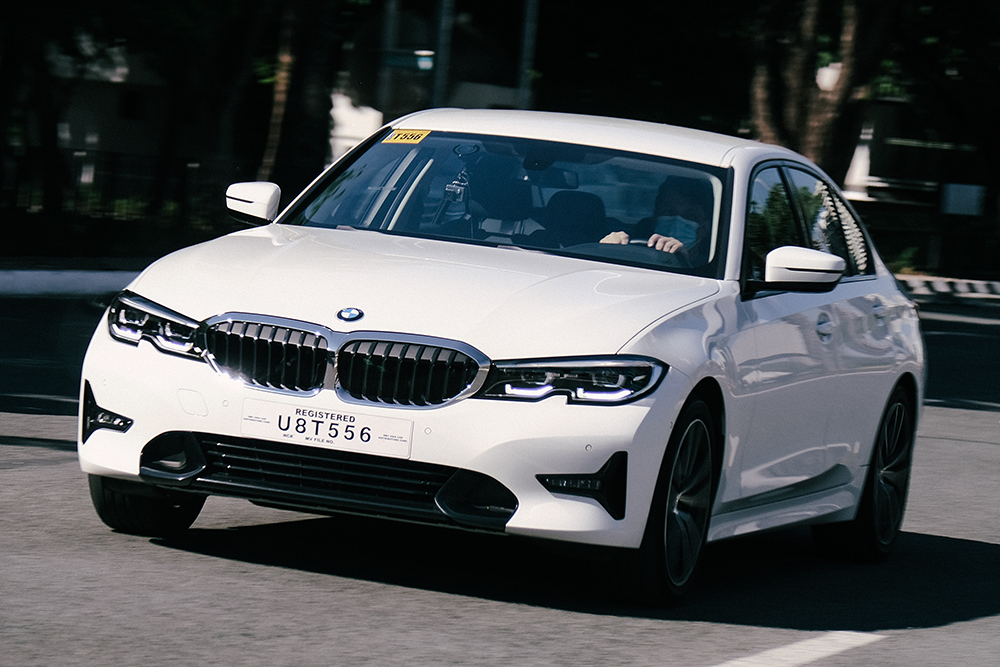 The magic of BMW's 3-Series comes from how it handles. Thanks to a 50:50 weight distribution, a more rigid chassis, and the use of MacPherson strut front suspension and multilink rear suspension, this car is up there as one of the best-handling sports sedans. You can have a refined and quiet ride around the city (courtesy of the car's excellent NVH), and then confidently carve through back roads with incredibly nippy and excellently weighted steering feedback, while remaining planted throughout the corners.
If you do decide to purchase one, do yourself a favor and bring it to some mountain roads. There are simply some things that cannot be put into words, and must instead be experienced.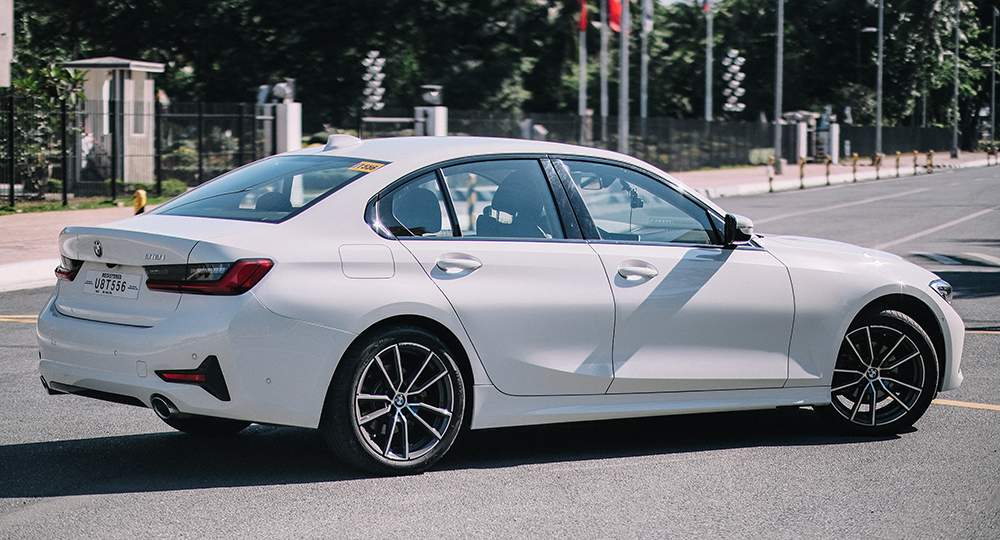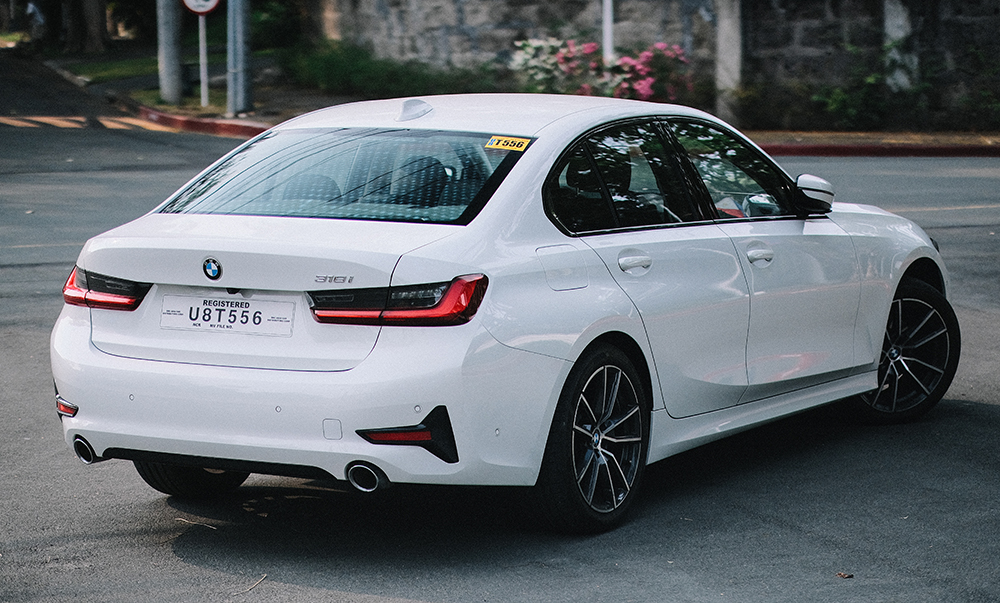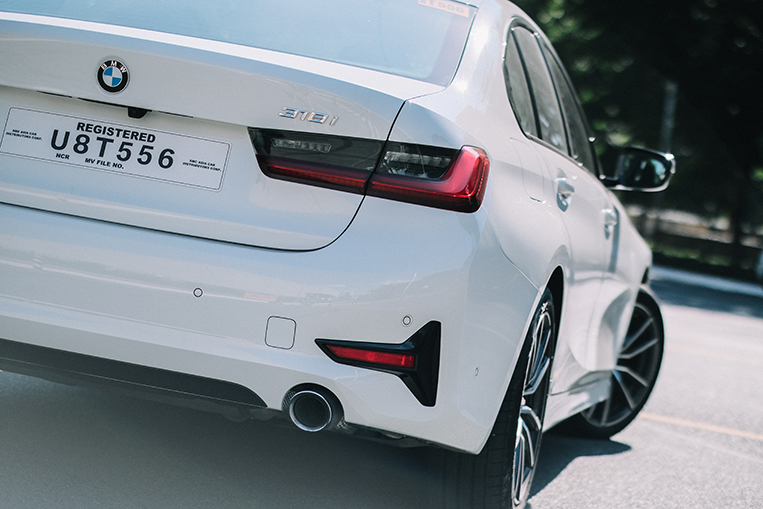 People also looking to make a long-term commitment with this car must be prepared—as one would in a high-maintenance relationship. Are you ready to keep her maintained and shell out money to fix her up if something breaks past the five-year (or 200,000km) warranty period?
But overall, it's a stellar base premium car. It focuses on the essentials of what makes a sports sedan, well, a sports sedan.
If you're young and you can afford it, you'll love how this car looks and drives. If you want more tech and luxuries, you can always upgrade to the higher trim. If you're older and want something a bit more understated, more refined and more comfortable, let me refer you to something a little higher in BMW's hierarchy. Otherwise, this is P3,190,000 well spent.
BMW 318i SPORT
| | |
| --- | --- |
| Engine | 2.0-liter four-cylinder turbocharged gasoline |
| Transmission | 8-speed automatic |
| Power | 156hp @ 4,500-6,500rpm |
| Torque | 250Nm @ 1,300-4,300rpm |
| Dimensions | 4,709mm x 1,827mm x 1,435mm |
| Drive layout | RWD |
| Seating | 5 |
| Price | P3,190,000 |
| Upside | Impressive driving dynamics, sporty looks, astounding fuel economy. It really does set the standard for sports sedans. |
| Downside | The lack of some features for the price tag may make you scratch your head. And it's a given that maintaining a European car will get costly in the long run. |