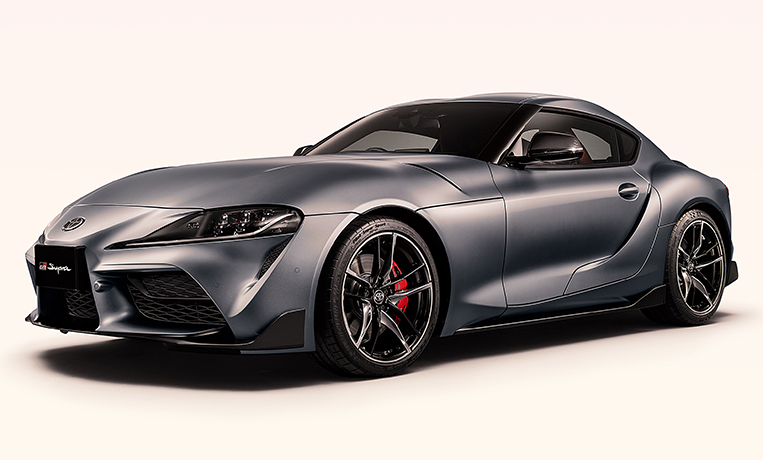 The new Toyota Supra has just bagged one of Germany's most prestigious car awards called The Golden Steering Wheel (Das Goldene Lenkrad in German), winning the "Best Sports Car" trophy ahead of the BMW 8-Series and the Porsche 911. The last time the Japanese automaker won this award was 37 years ago in 1982, when (amazingly) it was also a Supra that emerged victorious. Back then, it was the second-generation model of the car that rolled away with the gold-plated award.
The Golden Steering Wheel isn't just any car award. The brainchild of German publishing giant Axel Springer, it was first awarded back in 1976 and has been handed out every year since. The road to victory isn't an easy one, as first the readers of one of the country's biggest car magazines decide on a short list of four cars per category, and then those four models are tested by a jury that is divided into three groups of people (engineers and technical personnel, racing drivers, and celebrities). The engineers test everything from electronics to design; the racing drivers judge vehicle dynamics; and the celebrities get to give their two cents of input on how much fun a car is to drive. Past jury members have included the likes of Michael Schumacher, Juan Manuel Fangio, Walter Röhrl and David Coulthard.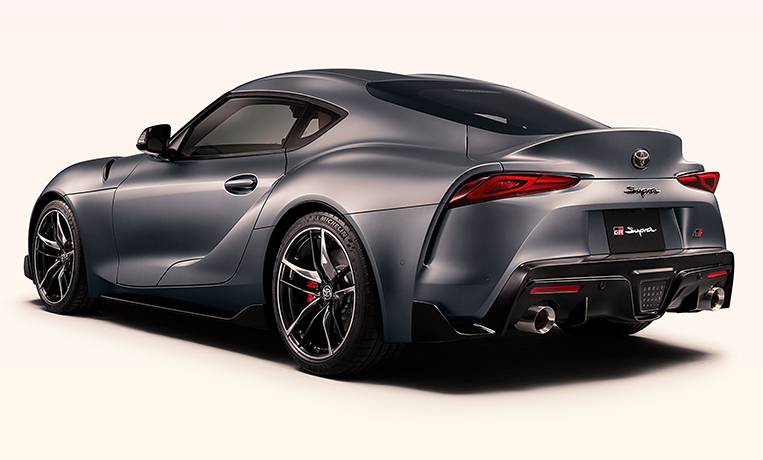 It's ironic that, in being named the best sports car in the world this year, the Supra had to beat a BMW. As you know, the Supra is based upon the twin model of the BMW Z4. In fact, during his speech after accepting the award, Toyota chief engineer Tetsuya Tada thanked BMW chairman Oliver Zipse and BMW design chief Adrian van Hooydonk for their support during the development of both the Supra and the Z4.
Well, if this award implies anything, it's that the Supra is indeed so much more than just a BMW in a kimono. Because we don't think the Z4 would have wrested the trophy from the 8-Series on its own.
If it's any consolation to BMW, the 8-Series was cited as the most beautiful car on the planet.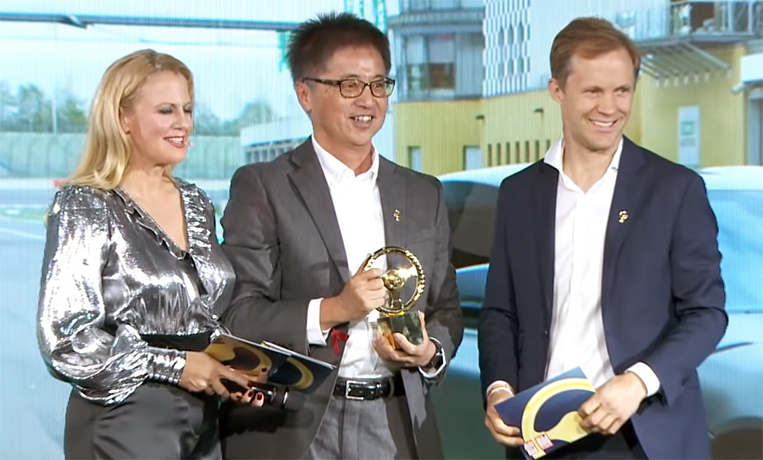 In his roll call of acknowledgments, Tada-san revealed how Volkswagen CEO Herbert Diess played a key role in the creation of the latest Supra. According to Tada, it was Diess (when the latter was still head of development at BMW) whom he first had contact with seven years ago, and who was thus instrumental in getting the new Supra project off the ground.
"It took seven years, but thanks to the support of Dr. Diess, we succeeded," Tada said. "I can say this project was a cooperation between Germany and Japan."
Take note, guys: The Supra is not a rebadged BMW. It's a collaboration—a Eurasian project car, if you will. You can stop rolling your eyes now.