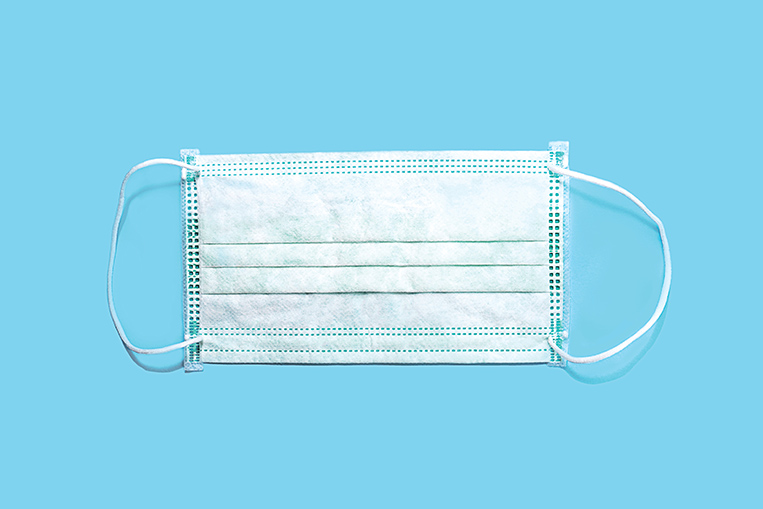 Last Saturday, we asked our readers if they were still intending to attend the 2020 Manila International Auto Show (April 2 to 5) in spite of the coronavirus threat. While there were those who made it clear that they were skipping this year's event just to be on the safe side, they were still outnumbered by car fans who said they planned to go as long as the organizer could assure them that strict precautionary measures would be in place.
Well, it turns out no such difficult decision-making is needed at this point, because MIAS organizer Worldbex has just issued the following statement: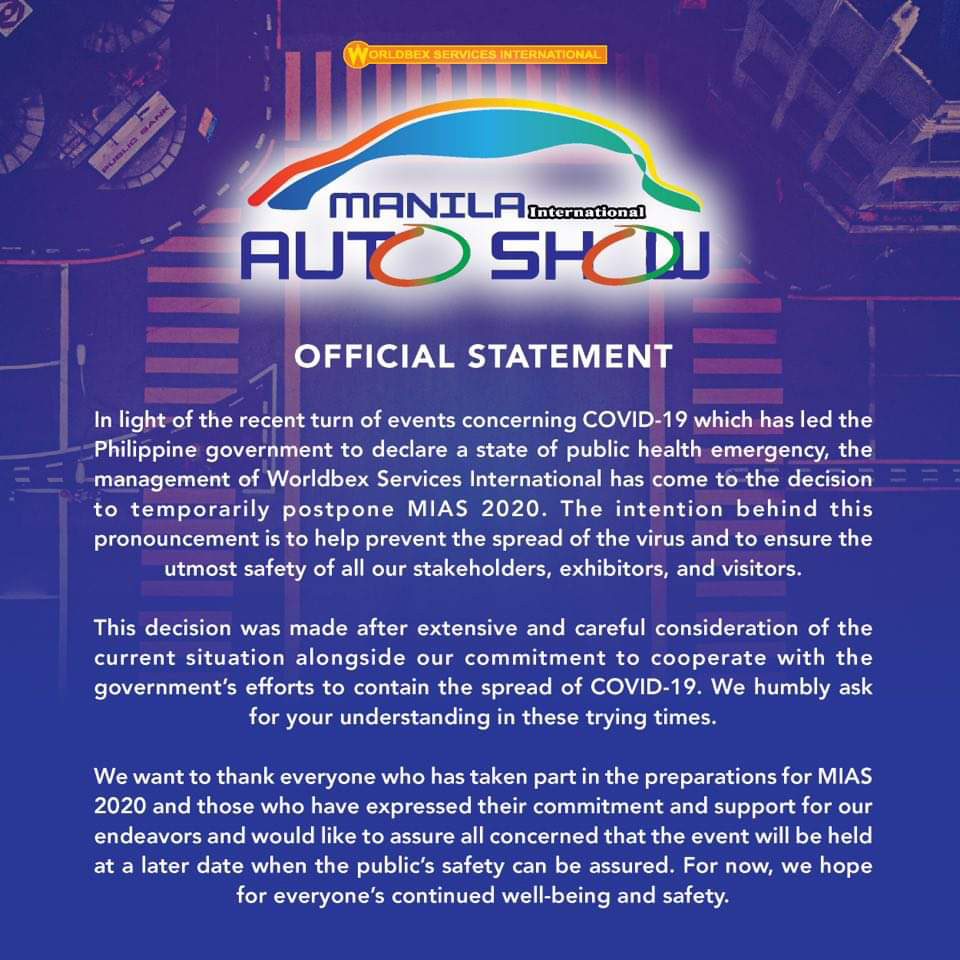 This development is particularly hard for Worldbex as the company has another event—a construction expo—set for March 18 to 22. That one has also been canceled for now.
A possible alternative is to move MIAS to a later date this year, but this could be tricky as the biennial Philippine International Motor Show is expected to take place within the last quarter. PIMS is made up of the major car brands belonging to the Chamber of Automotive Manufacturers of the Philippines, which means this show would be the priority of said firms toward the end of 2020. If MIAS is to be held a few months from now, it is very likely that the exhibitors will exclusively comprise non-CAMPI members.
Overseas, the much bigger Geneva Motor Show in Switzerland has likewise been axed after the Swiss government put a ban on public gatherings with more than 1,000 attendees.
We salute Worldbex for shutting down MIAS 2020 in the interest of public safety. As we write this, there are already 20 confirmed COVID-19 cases in the country, and staging an event of a car show's magnitude would have been totally irresponsible and reckless. There will always be another time, for sure. For now, let everyone focus on how to beat the deadly disease.