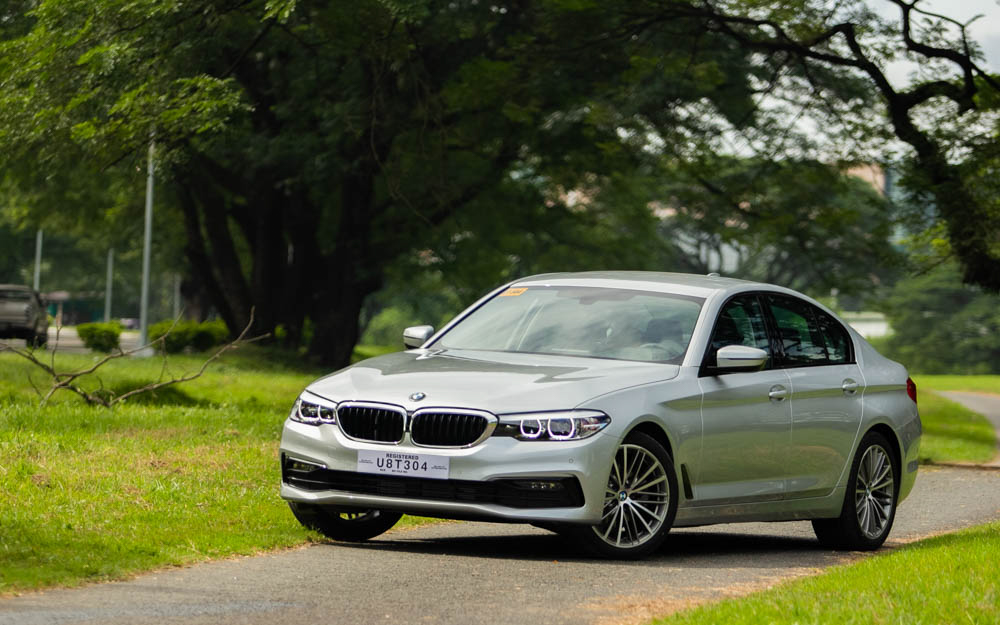 Out of BMW's numbered range of saloon cars, I've always liked the 5-Series. It's bigger than a 3-Series so better for my porky frame but smaller than a 7-Series, which makes it nimbler on mountain roads. For as long as I've known the 5-Series, I've always had this preconceived notion that the car had to be powered by a rather big six-cylinder engine.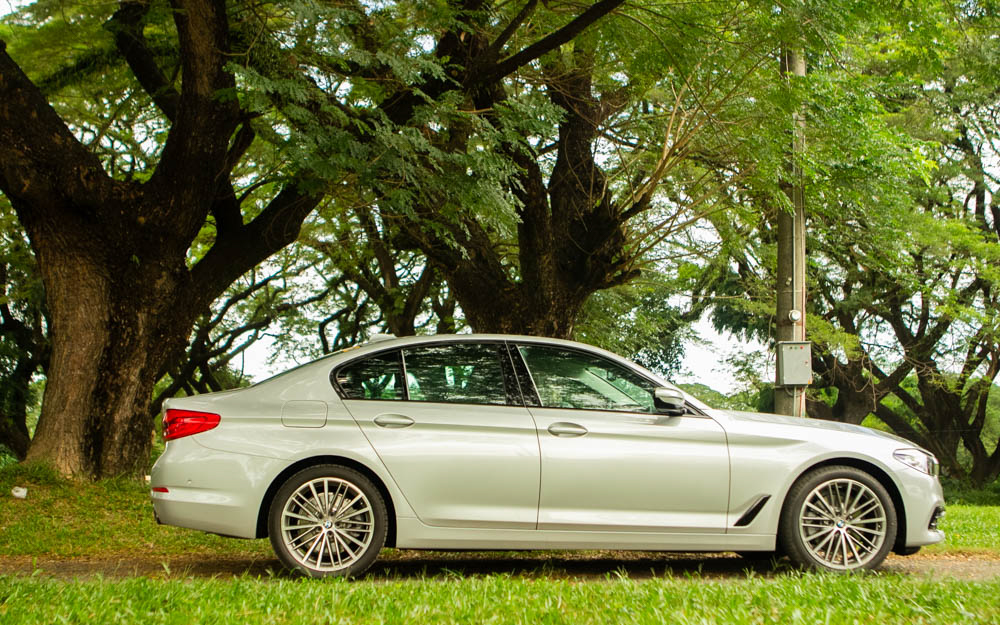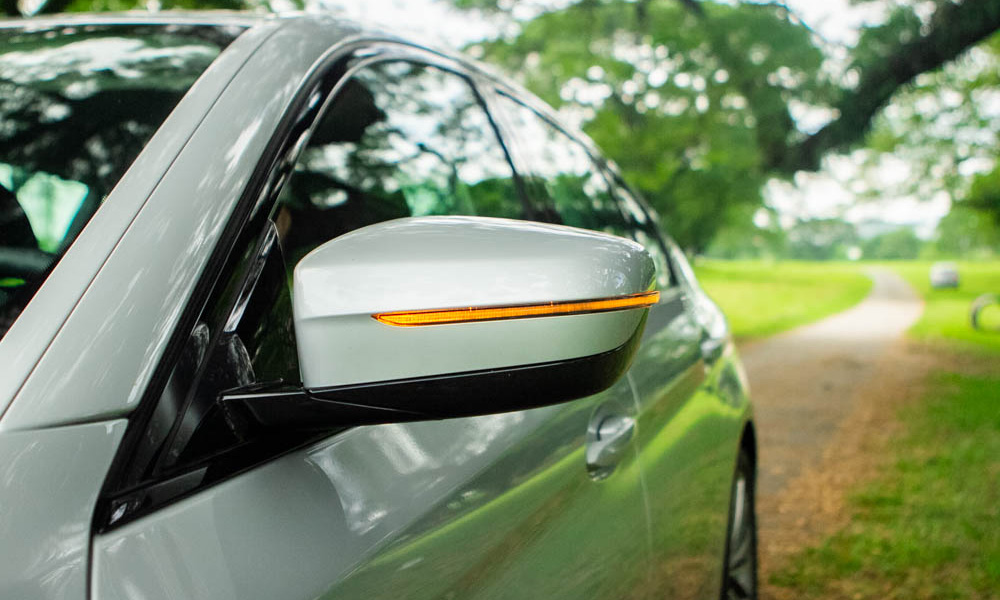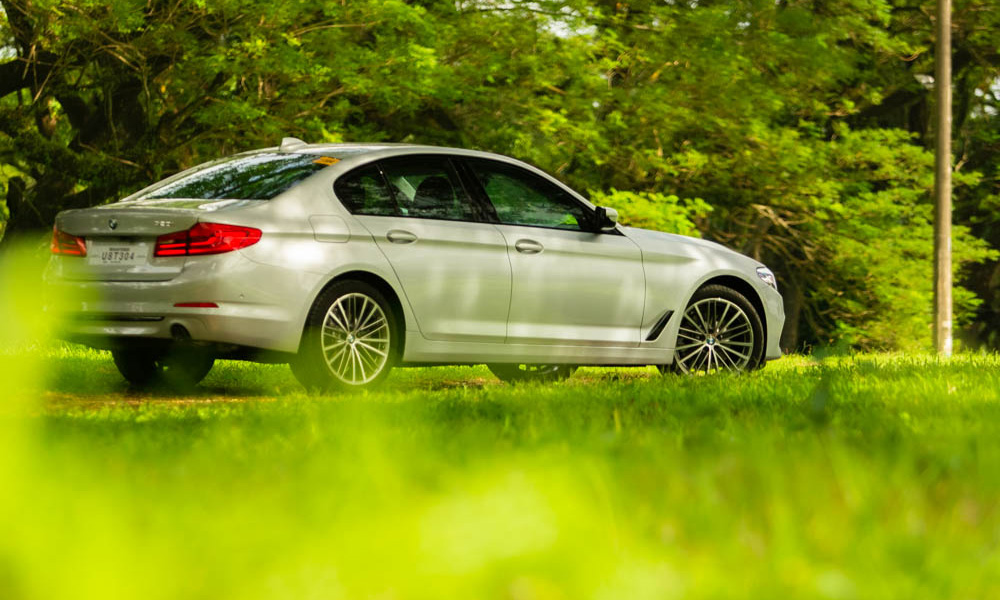 To be honest, I wasn't hoping for much when I was told that the 520i Sport had a puny 2.0-liter, four-cylinder under the hood. Sure, it had a massive turbo bolted on to it, but the more affordable Subaru WRX has better power and torque for the same engine size. As far as straight-line performance goes, I didn't have high expectations. Until I drove it out of the showroom, that is.
There is a surprising and almost uncanny spring in the 520i's step. Yes, top end grunt at 184hp leaves a lot to be desired especially for a car that weighs just over 1.6 metric tons, unladen. But there is a surprising amount of torque at low revs that the engine seemed to not give a shit about the weight it has to shift. The 290Nm of twist comes in at a low 1,350rpm, which is right around the range of revs one would normally be floating around especially in traffic.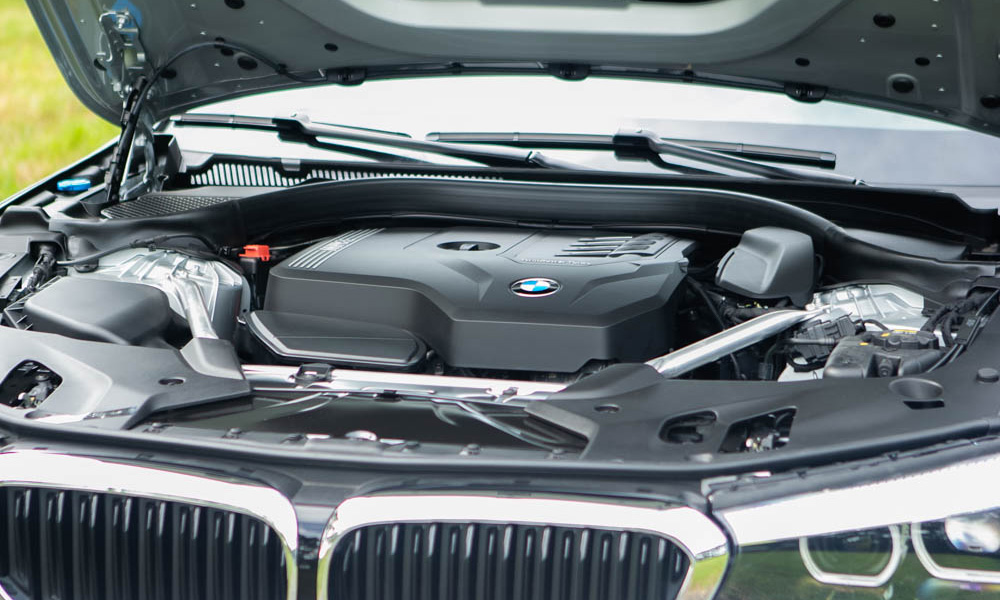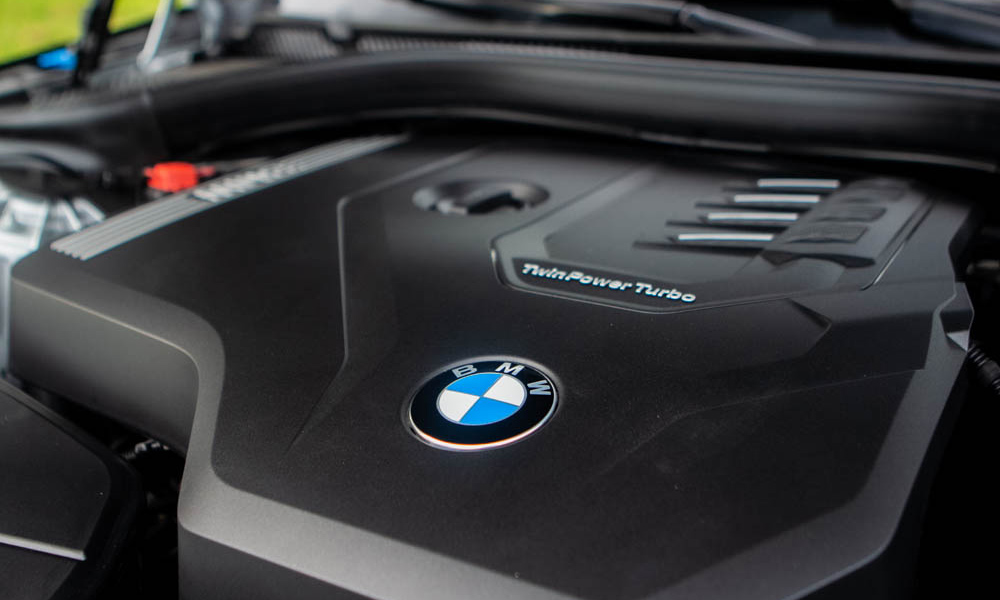 That also brings me to the noise inside the 520i (or rather the lack of it). Even during hard acceleration, you don't hear the little four-cylinder being labored. It was almost too muted, which admittedly gave me a false sensation that the engine had more power that the spec sheet says (I was thinking along the lines of 250hp). But then again, it wouldn't be a modern BMW without insulation as thick as Donald Trump's face, so points to the company for making the cabin a serene place to be.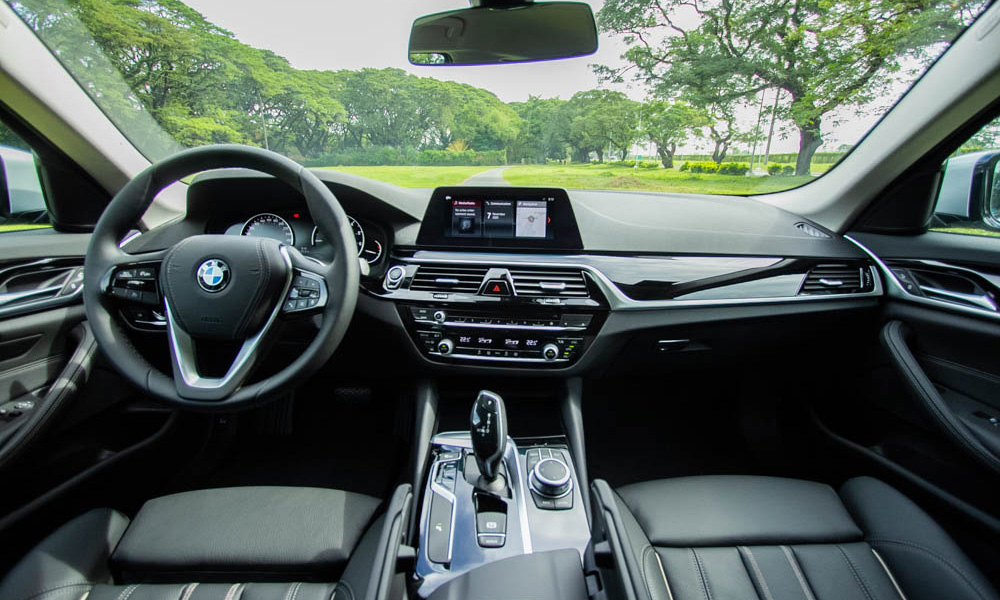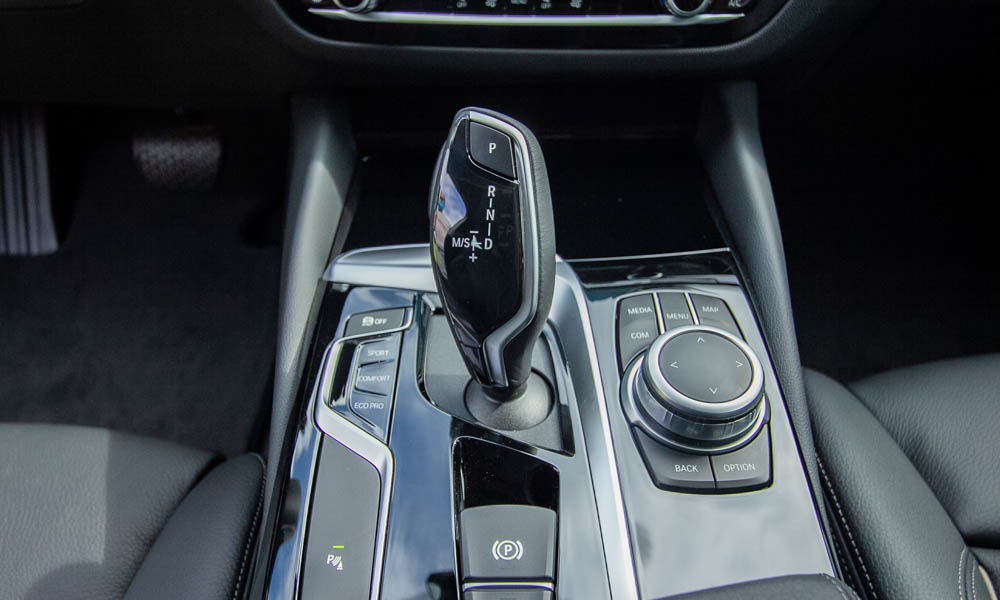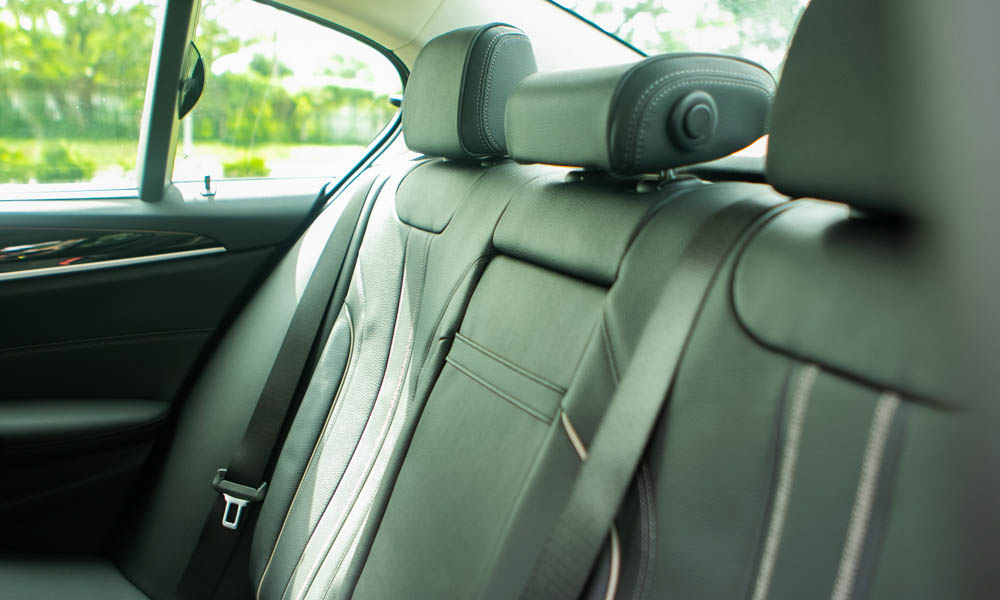 As far as styling goes, I love the fact that BMW hasn't gone overboard with the radiator grille. I think the 5-Series in general will soon have it, so I need to cherish the moment that the front fascia still looks palatable. While I couldn't say much about how it looks, there is a certain road presence about a big German sedan, which I immensely enjoyed especially in traffic.
People tend to give way to you, even if you have no business being there. I felt like every other car (except for other luxury automobiles, probably) didn't want to be that guy punching a hideous dent on the shiny Bimmer. Fellow drivers probably assumed that whoever was seated inside was a powerful politician, a company president, or an ambassador. Little did they know that it just a humble journalist having the time of his life.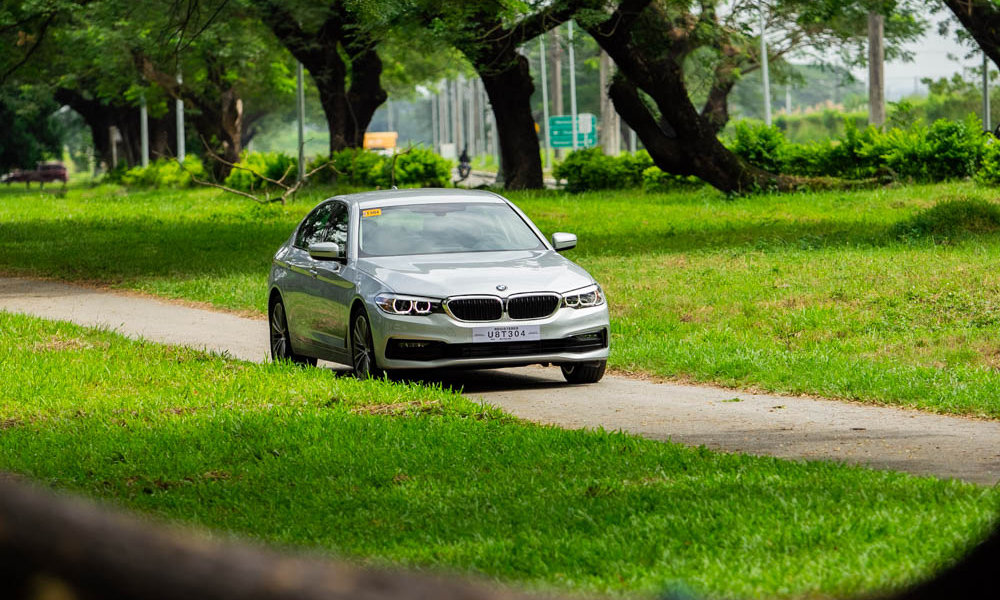 While the 2.0-liter, gasoline-fed motor is more than adequate enough for the 520i Sport given the sort of road and traffic conditions it has to live with, I sort of miss the assurance of a good old German diesel engine. I'd even go so far as saying that if I was getting a 5-Series myself, I would insist on a diesel. But the petrol-powered, four-cylinder does punch above its weight and size, making the 520i Sport a sound investment for the luxury crowd that's averse to oil burners.
BMW 520i SPORT
| | |
| --- | --- |
| Engine | 2.0-liter four-cylinder turbo gasoline |
| Transmission | 8-speed automatic |
| Power | 184hp @ 5,000-6,500rpm |
| Torque | 290Nm @ 1,350-4,250rpm |
| Dimensions | 4,936mm x 1,868mm x 1,479mm |
| Drive layout | RWD |
| Seating | 5 |
| Price | P4,290,000 |
| Upside | Plenty of torque from the gasoline mill, and the car's stability at high speeds. |
| Downside | A diesel engine is still a better match for the 5-Series. |