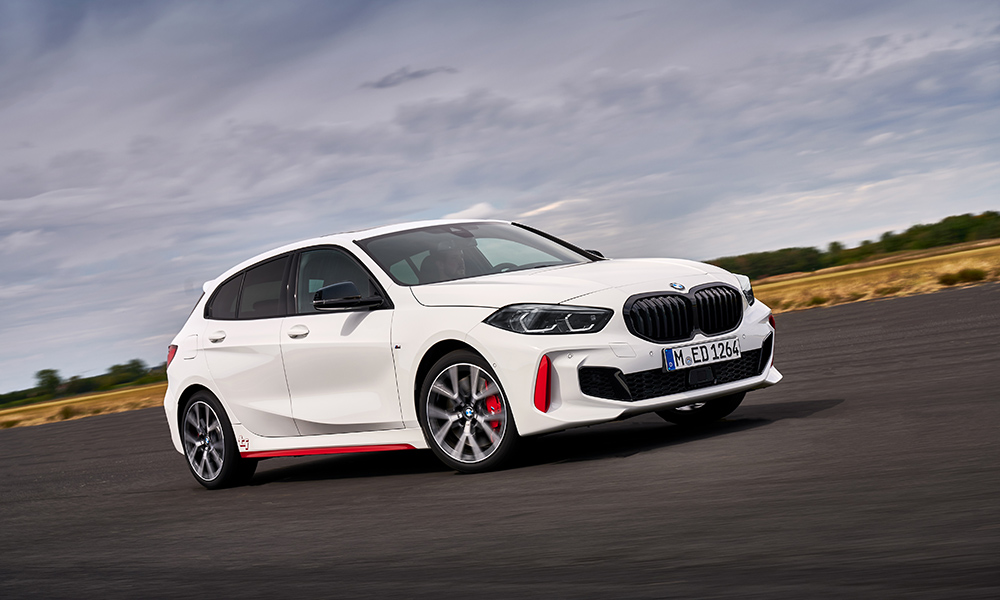 If you know your BMWs, then you're probably familiar with the various letters that the German automaker affixes to its model names. Some of the more common and self-explanatory ones are "I", "L", and "D." But for a few model years, the company has also used "TI" to denote improved versions of certain cars (like the 2002 TI) or the short-lived E36 and E46 3-Series Compact (such as the 323ti). That confused moniker is coming back, though, in a souped-up iteration of the 1-Series hatchback called the 128ti.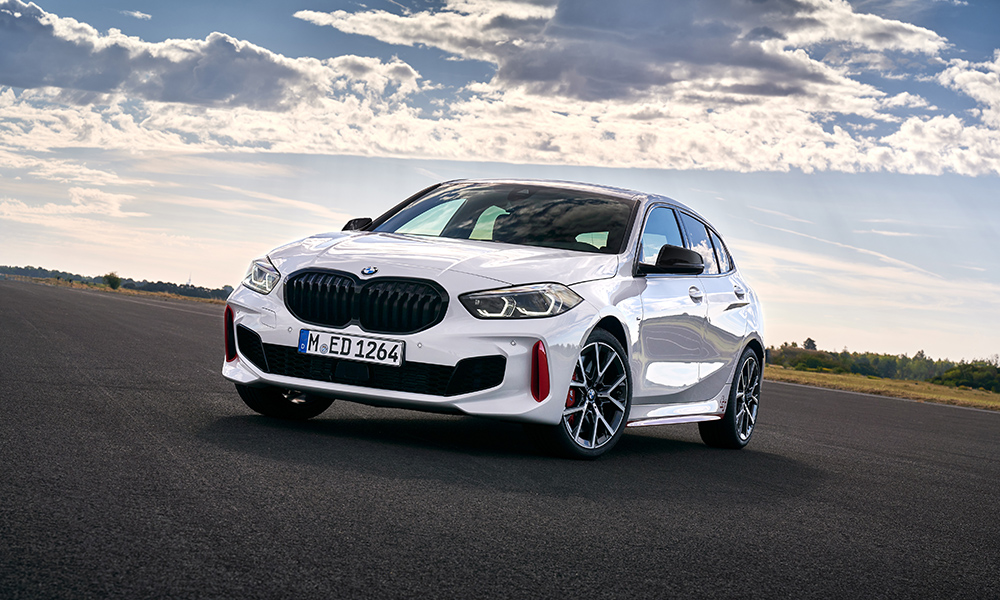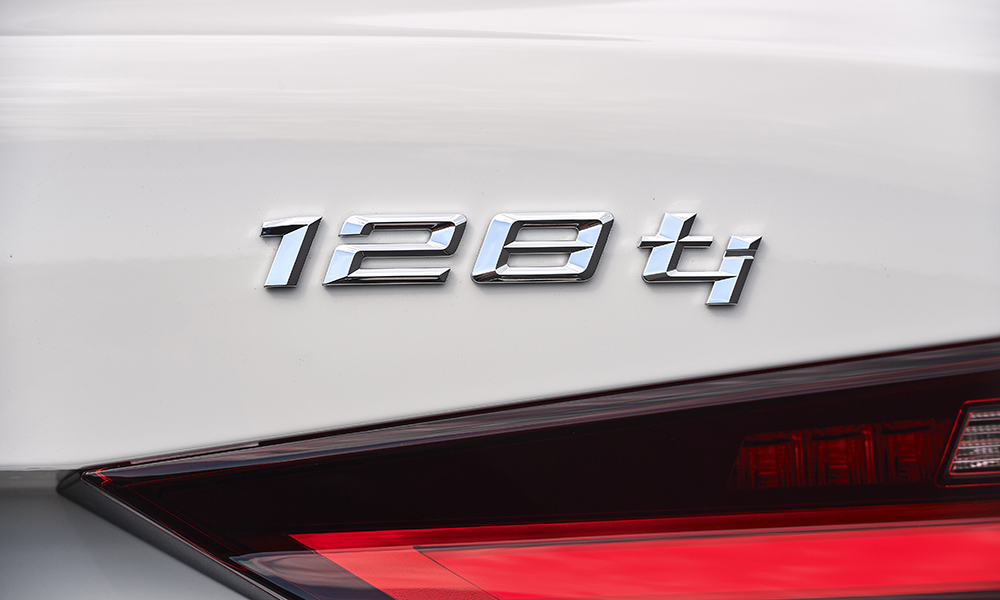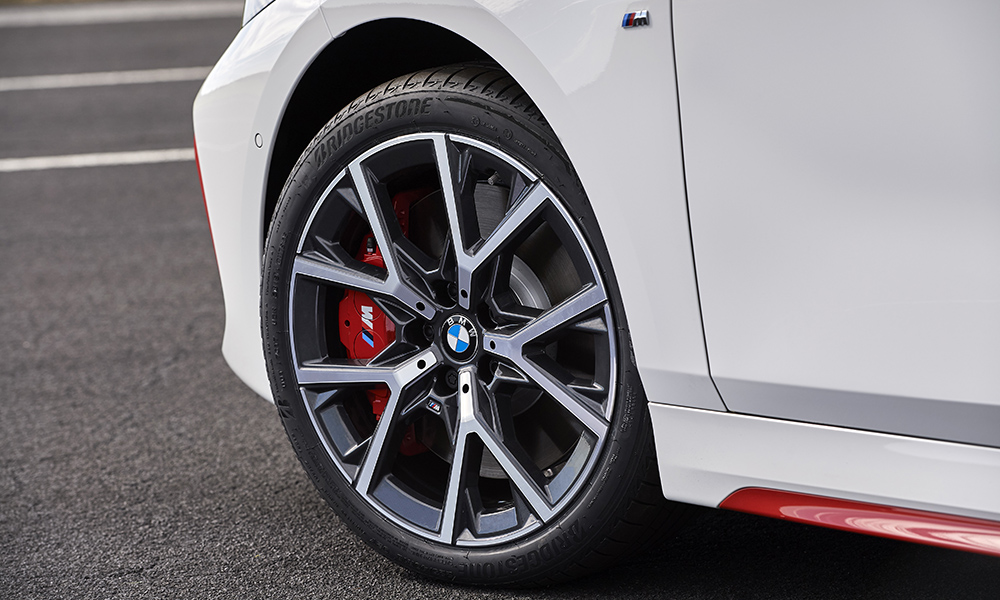 The 128ti has bespoke exterior and interior upgrades. For starters, the kidney grille is an all-black affair and the headlamp cluster now has darker bezels. Red surrounds can be found on the "Air Curtains" of the front and rear bumpers. The special side skirts also have red accents and red "TI" lettering next to the rear fenders. The exclusive Y-spoke 18-inch alloy wheels wrapped in Michelin Pilot Sport 4 rubber are standard equipment, while double-spoke 18- and 19-inch M Performance rims are also available. Finally, twin 90mm exhaust finishers with stylish inserts can be found at the back.
As for the interior, BMW's red treatment continues on the armrests, door trims, instrument panel, steering wheel rim, the airbag covers, even the floor mat edging. The seats now have cool red accents while a "TI" badge is stitched in the front center armrest in the same hue. But customers can always opt out of the appearance package if they find it a little tacky.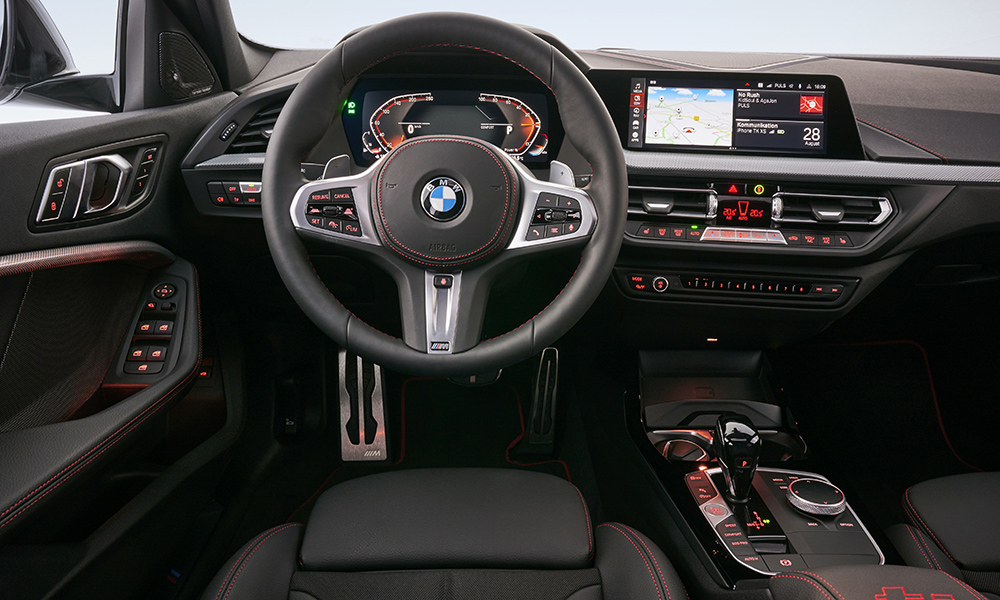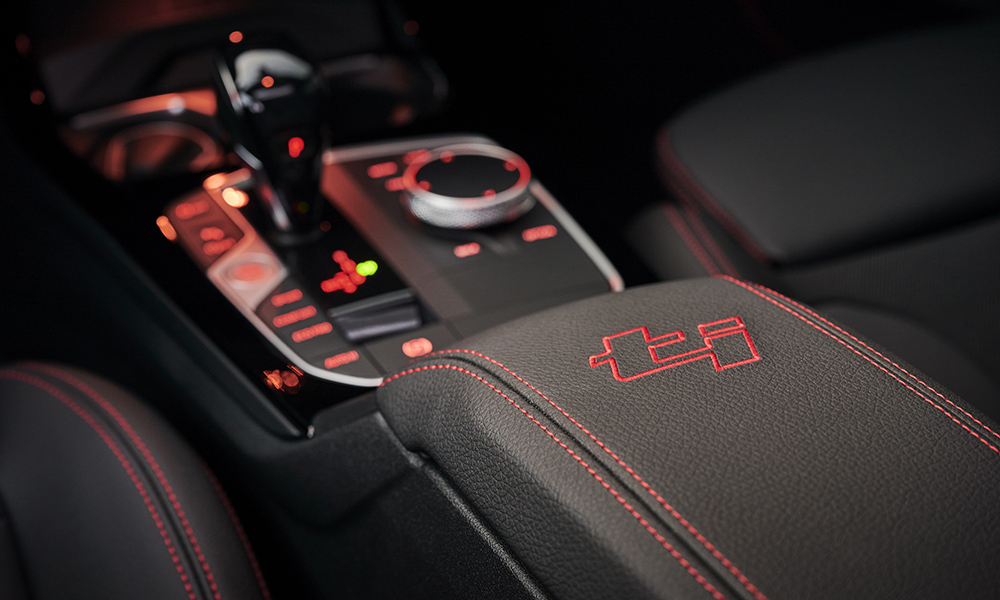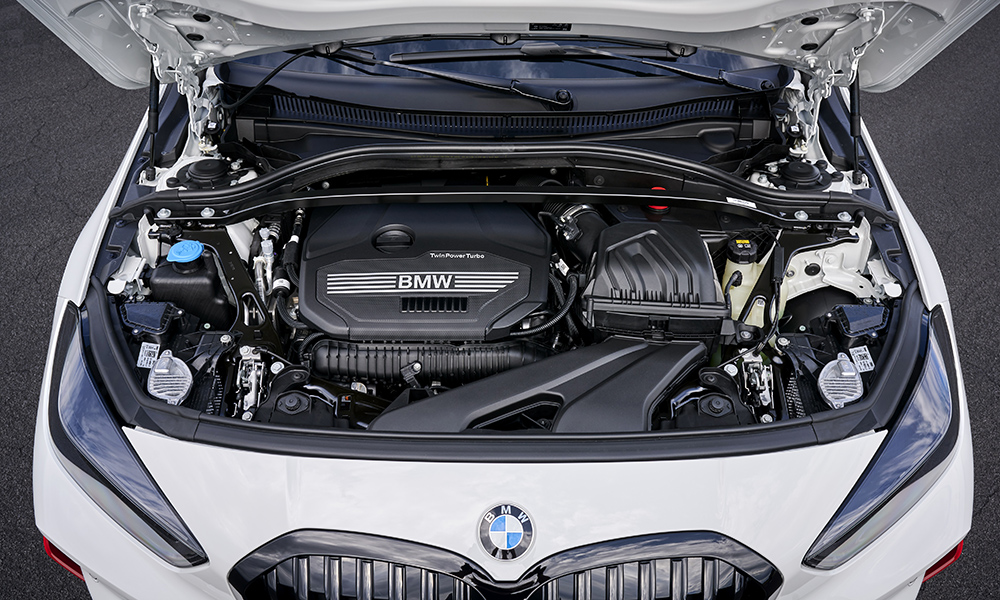 Under the hood of this pocket rocket is a derivative of BMW's most powerful four-banger currently doing duty in the M135i xDrive. Powering the front-wheels, the 2.0-liter lump is good for 265hp and 400Nm of torque and is paired with an eight-speed Steptronic Sport transmission. Stopping power is courtesy of M Sport brakes while a Torsen limited-slip front differential improves corner exit traction.
The 128ti sits 10mm lower for a sportier look and a lower center of gravity. The car is also 80kg lighter, has stiffer springs and shocks, as well as firmer anti-roll bars and suspension mounts to improve handling over lesser models. The suspension layout mitigates body roll and torque steer — a usually Achilles heel of powerful front-wheel drive cars. Add a couple of electronic nannies and safety systems and what you have is a performance car that can be enjoyed by novice and expert drivers alike.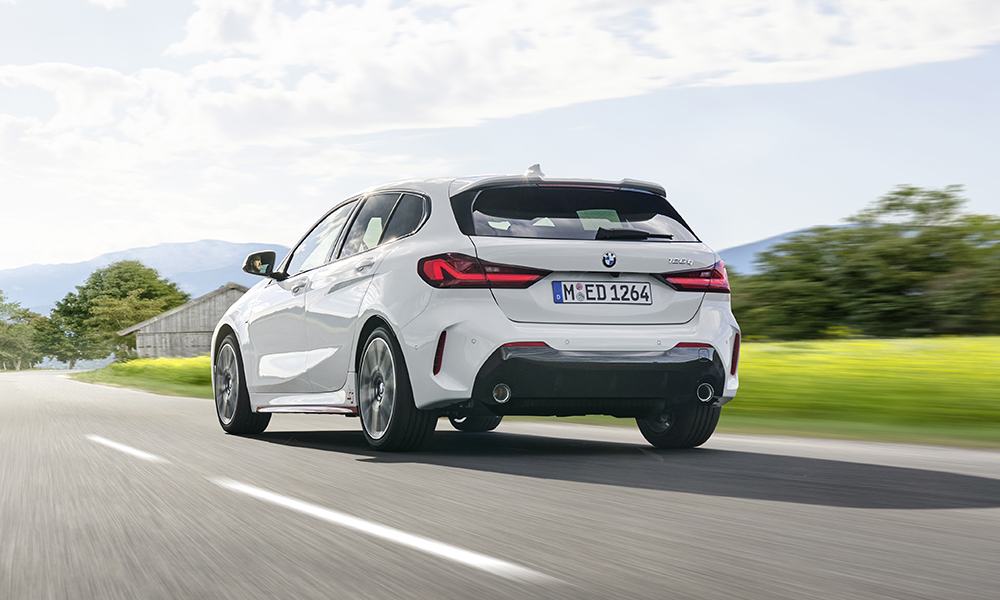 The 128ti will be launched this November and will sell for €41,575 or around P2.367 million pesos, excluding taxes. Provided you have enough money in the bank, would you actually consider owning this German hot hatch?