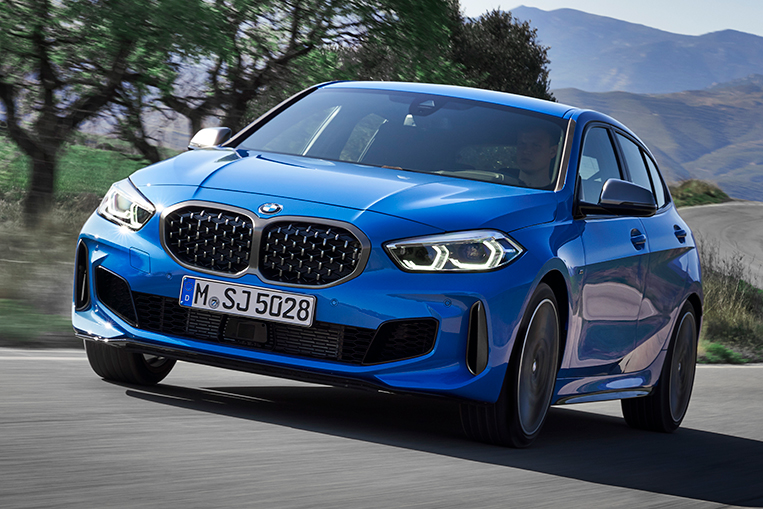 Back in 2003, the BMW model nomenclature was but a simple one: 3, 5 and 7 were the only numbers you had to remember, with the odd 8 or Z thrown in to spice things up. Then 2004 came along, and with it the first generation of the BMW 1-Series. Initial skepticism was quickly brushed aside when fans of the brand noticed that this baby Bimmer made owning an ultimate driving machine from Bavaria more affordable. We were all finally sold when the 1-Series M Coupe appeared and stole our hearts. Well, prepare to be upset because the new 1-Series is here, and the German automaker has decided to exchange rear-wheel-drive excitement and sporty looks for front-wheel-drive sanity and a hot-hatch-meets-MPV exterior design.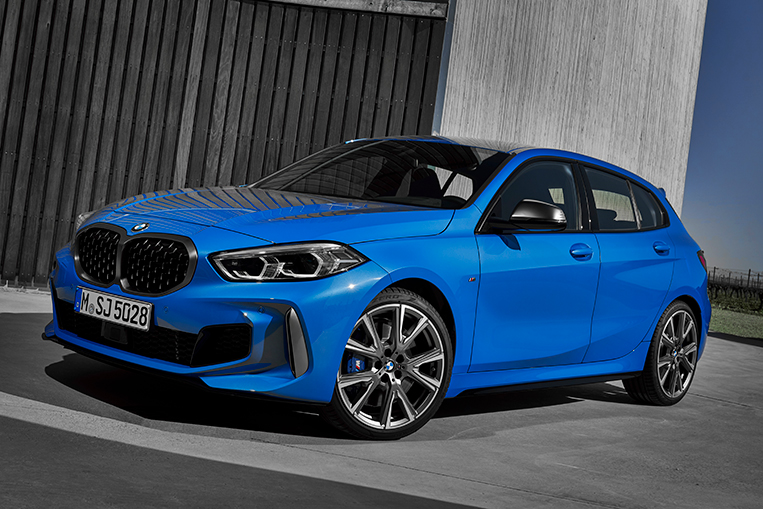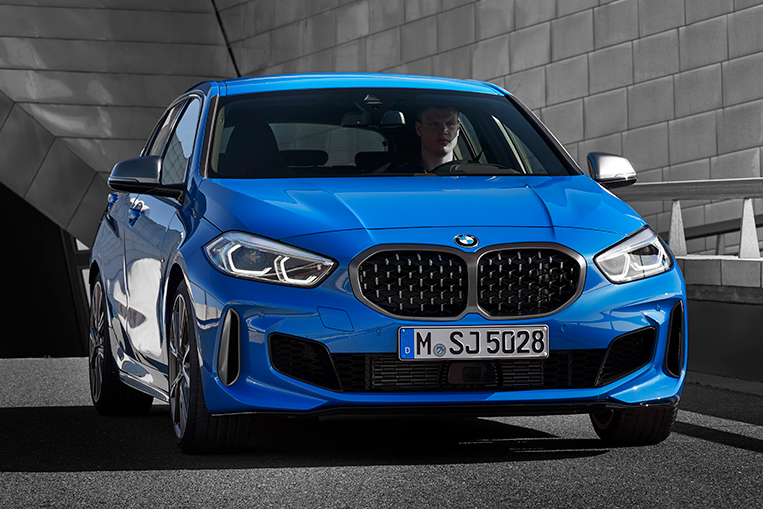 Yes, you read that right: The third-generation 1-Series won't be available in RWD configuration anymore. Somewhere in the model lineup sit two four-wheel-drive variants, but even the range-topping M version only sends a maximum of 50% of its power to its rear tires. Everything else is sensible, family-friendly FWD philosophy. There will be three diesel and two petrol variants from launch:
116d (116hp)
118d (150hp)
118i (140hp)
120d xDrive (190hp)
M135i xDrive (306hp)
All of them are equipped with either three or four bangers, with the M version featuring the most powerful four-cylinder unit in the company's lineup right now, capable of sending the car from zero to 100km/h in as little as 4.8 seconds.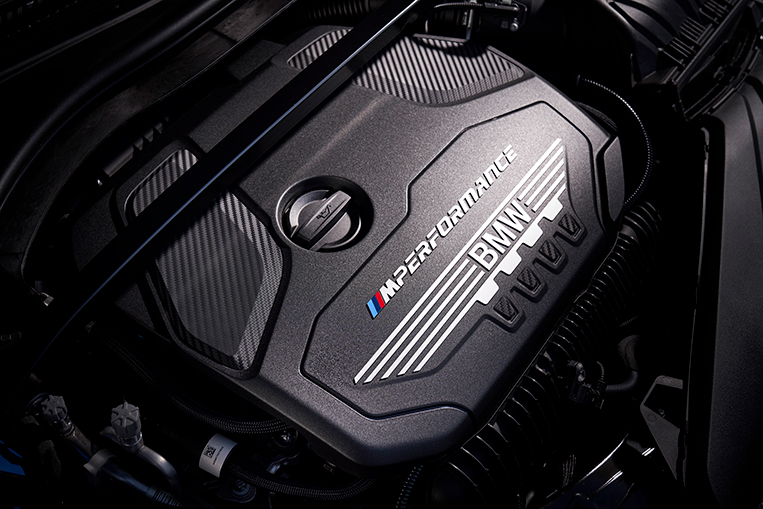 A six-speed manual transmission comes as standard on the 116 and 118 variants, with seven- and eight-speed dual-clutch Steptronic and Steptronic Sport gearboxes also available depending on what model you choose. The car itself is due to be unveiled by the end of June, but in the publicity shots sent out by BMW, we can already see the big change in styling. Carrying the same huge kidney grille we first saw on the new 7-Series, the latest entry-level Bavarian looks more like a squashed 2-Series Active Tourer than the original 1-Series from 15 years ago. While probably not to everyone's taste, the boxier body shape means more space inside, with front and rear passengers enjoying more room for their elbows, heads and knees. The luggage compartment has also grown in size and now holds 380L with the rear seats up (20L more than before) and 1,200L with them folded down.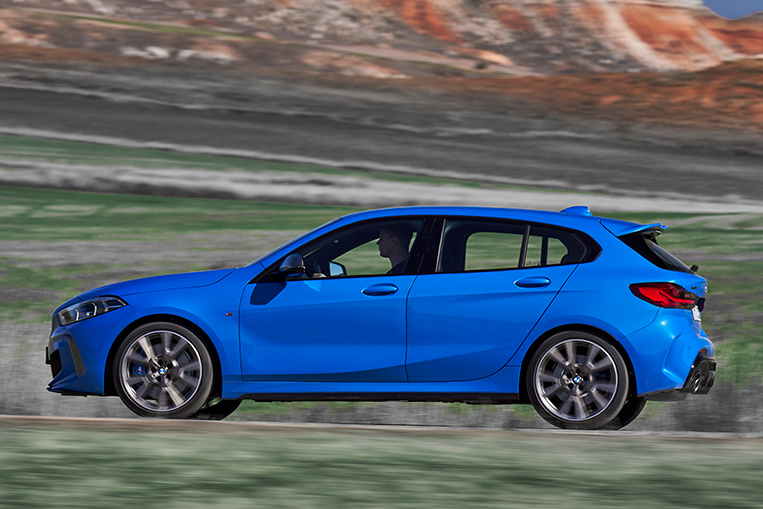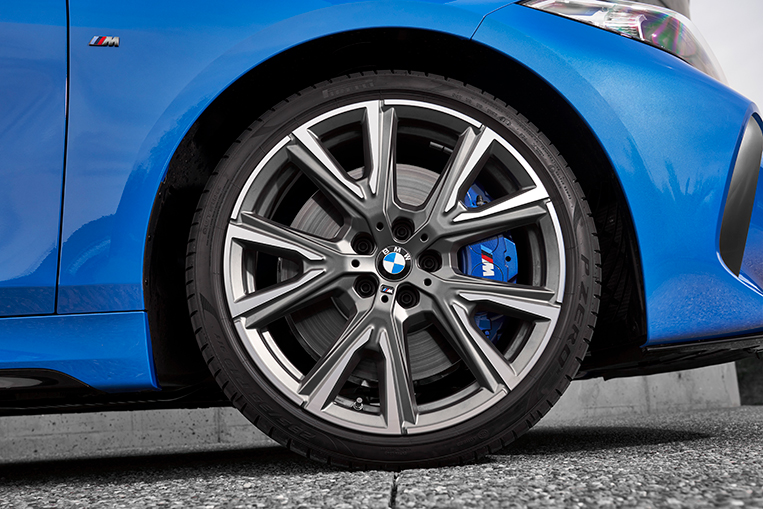 Buyers can choose from four different equipment lines called Advantage, Luxury, Sport and Shadow, which all bring slightly different features and looks with them. As is expected these days, there's a whole raft of driver-assistance programs onboard, ranging from a collision and pedestrian warning system with automatic braking function, to lane-departure warnings and a new parking assistant that can help insecure drivers get into slots that are either parallel with or perpendicular to the road, and can even get the car out of parallel spaces on its own again. The car also has a new backing-up assistant that remembers the steering input when the car is going forward at slow speeds, and enables it to reverse up to 50m along the exact tracks it took when it was going forward.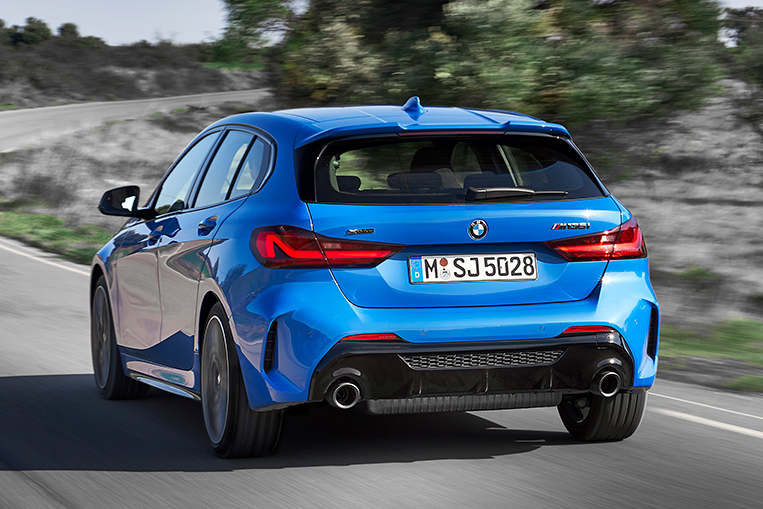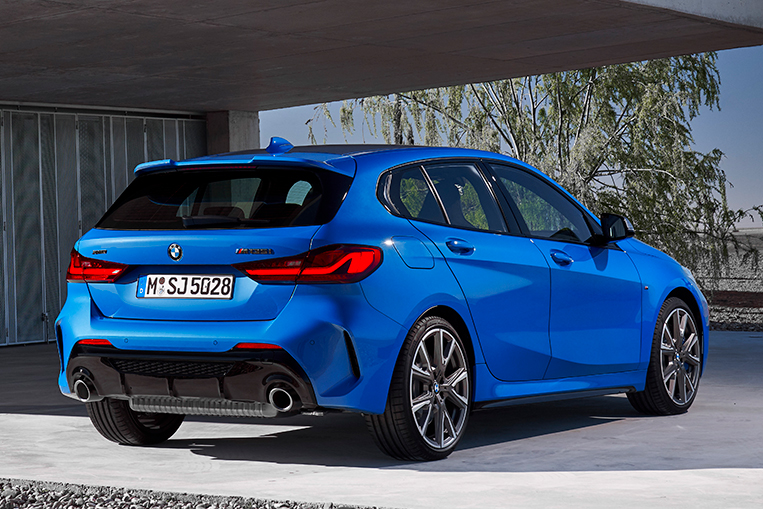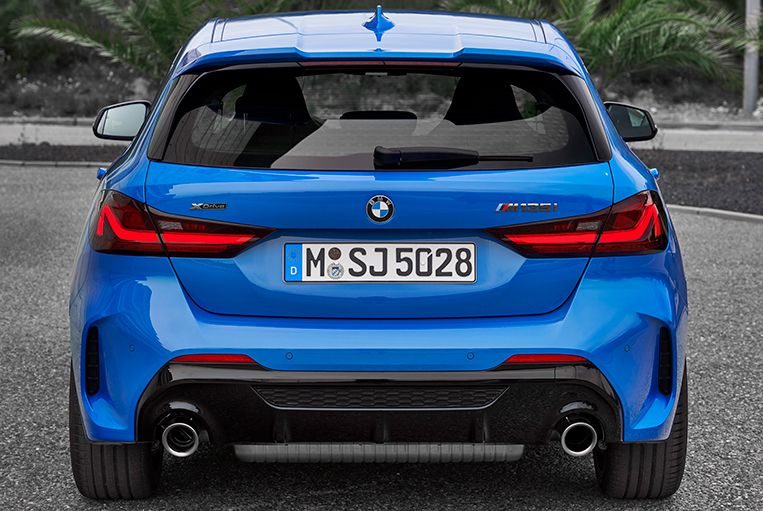 Other electronic trickery includes a digital key that enables any top-of-the-line Samsung smartphone running Android 8.0 or above to unlock and start the car, and the Intelligent Personal Assistant that apparently knows everything about the vehicle and will be able to help drivers as soon as they say, "Hey BMW!" Depending on which cockpit version buyers choose—the standard one or the optional Live Cockpit Plus and Live Cockpit Professional—most functions of the new 1-Series can be controlled by using either the iDrive controller or the touchscreen controls. There are also voice commands and hand gestures. The top version comes with two 10.25-inch displays, an adaptive navigation system, and a hard-drive-based multimedia setup.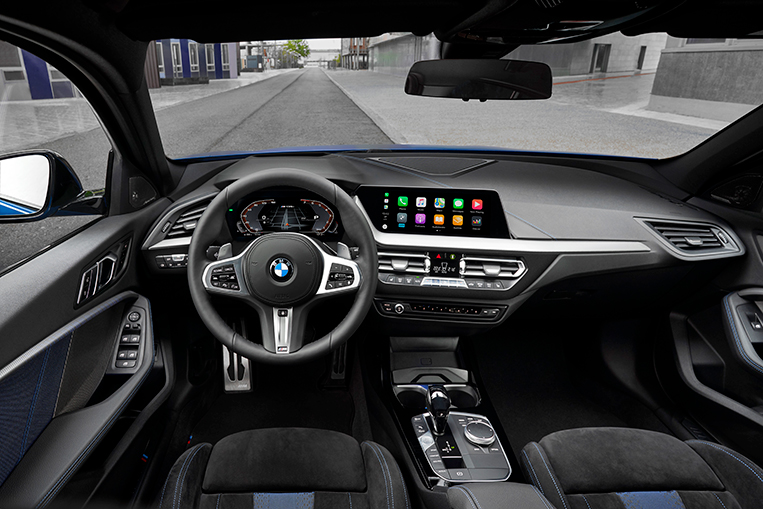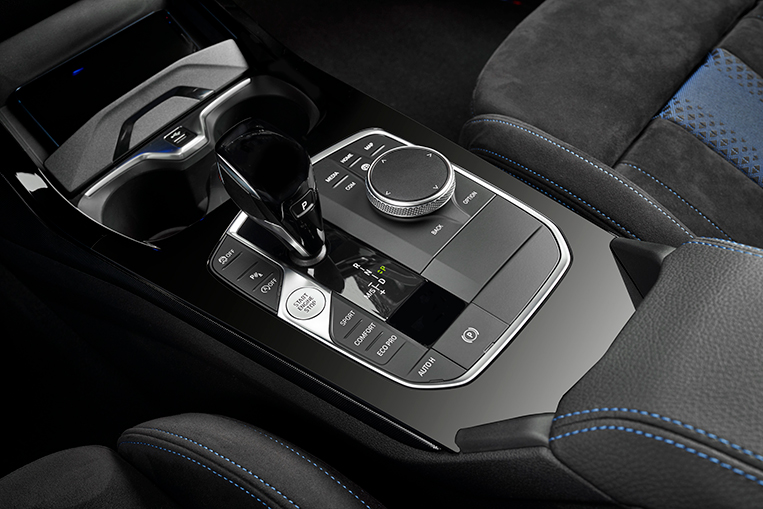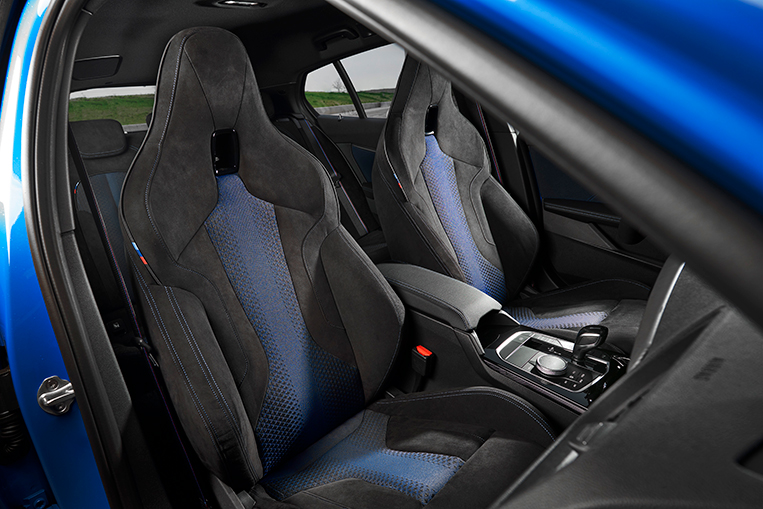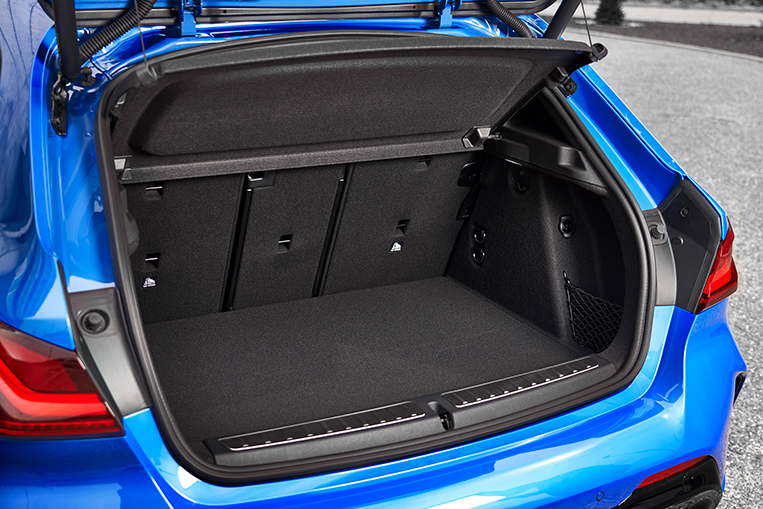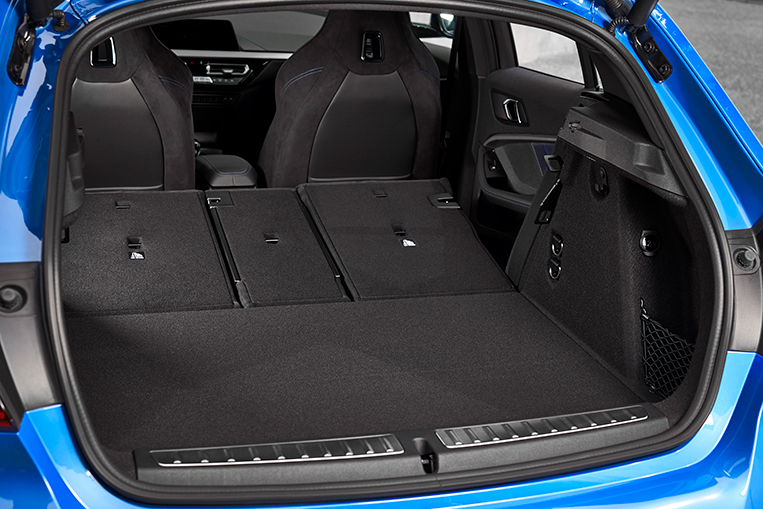 BMW is now also offering an electric panoramic roof and backlit trim strips that can illuminate the cabin in six different colors, but none of that will distract purists from the fact that one of the main selling points of any BMW is gone. The manufacturer is keen to point out that its new front-wheel-drive architecture is at the cutting edge of today's technology, and has been in development for over five years. But many will still claim that it's a step away from what makes a car a proper BMW. Of course, this isn't the first time that the Bavarians have opted for FWD in a car, with the 2-Series Active Tourer and even a China-made version of the outgoing 1-Series (the F52) having power delivered to the front wheels only. In everyday life, chances are few (if any) drivers will really feel the difference, and BMW will probably sell lots of these new hatchbacks just like it did with the previous version. It is what it is.