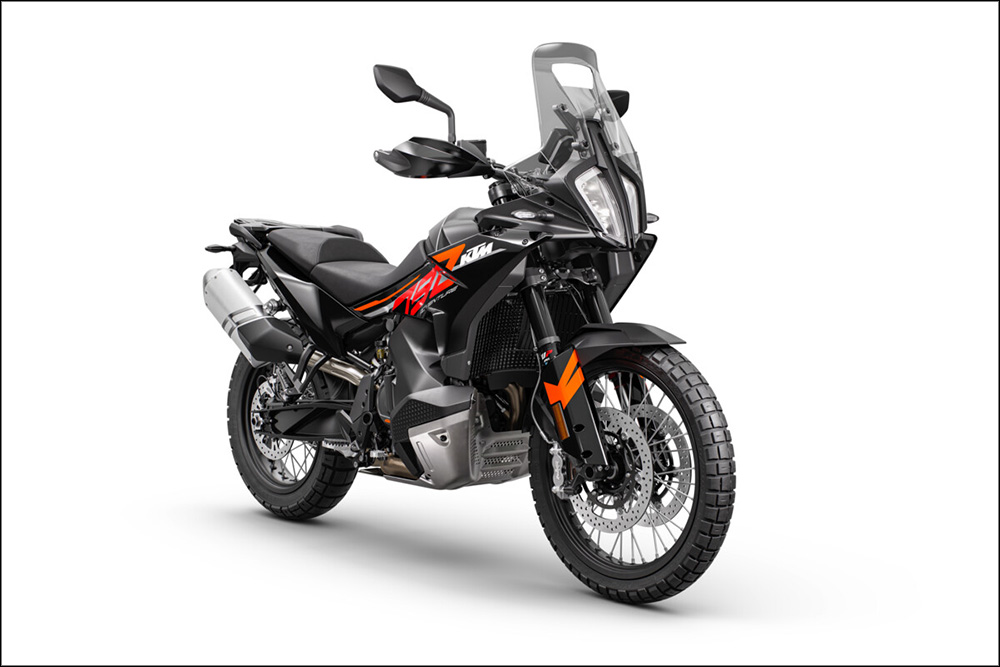 KTM's middleweight 790 Adventure bike is one of the best in its class, but it was largely superseded in the US and Europe by the introduction of the more powerful 890 Adventure. The Philippine market, however, continued with the 790 as this was the bike that the local KTM Asia Motorcycle Manufacturing Inc. (KAMMI) plant had the tooling for.
For next year, however, KTM wants to maximize its investment in the 790 platforms by scaling up its production through a partnership with CFMoto. Redesigned in Mattighofen, Austria, the 2023 model continues with the 95hp, LC8c parallel-twin motor that has been retuned to meet Euro 5 emissions targets.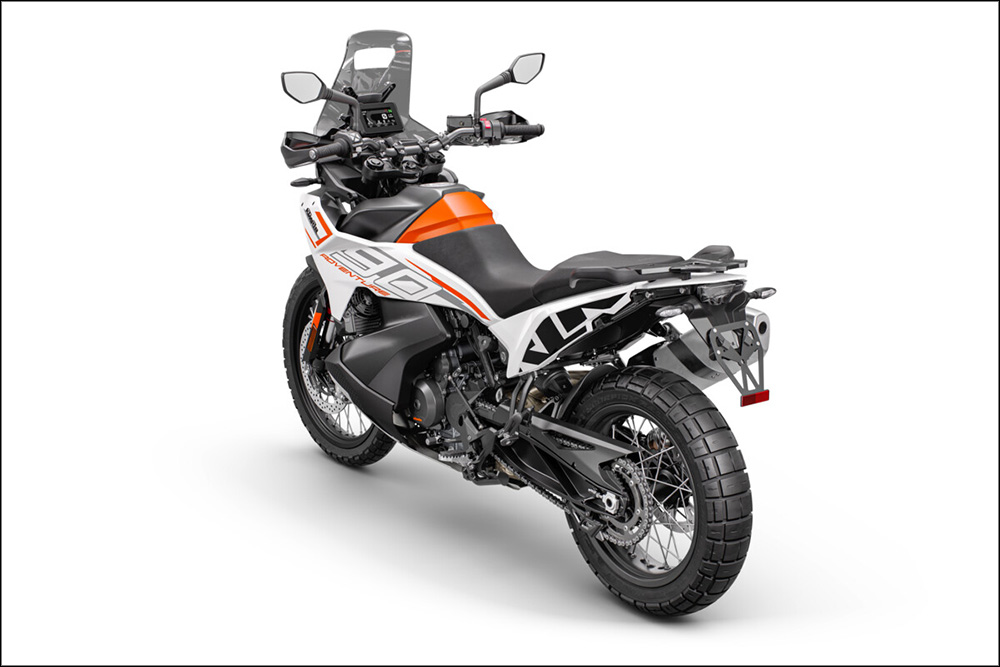 It also uses reworked throttle bodies for cleaner and more efficient combustion, a new 'knock control' sensor to enable a higher tolerance for low-octane fuel, and a 20% increase in rotating mass for reduced vibration.
The optional Quickshifter+ system enables faster shifting, while a reworked exhaust system with a new catalytic converter and pre-muffler design promises an even better "machine gun" soundtrack. It will still come with lengthy 15,000km service intervals.
The clutch has also been redesigned with new friction plates, while the engine breathes better with a new airbox. A new 6D Inertia Management Unit similar to the one fitted to the 890 Adventure and the 1290 Super Adventure is used to manage the Cornering Motorcycle Traction Control, the ABS, the traction control, and the Ride Modes.
Paywall/Free Trial marketing has found its way into the bike, unfortunately. Brand-new bikes will have a Demo function with all optional riding extras functioning until the first 1,500km, after which customers may opt to pay for the settings they'd like to keep, or else the bike will deactivate these aids.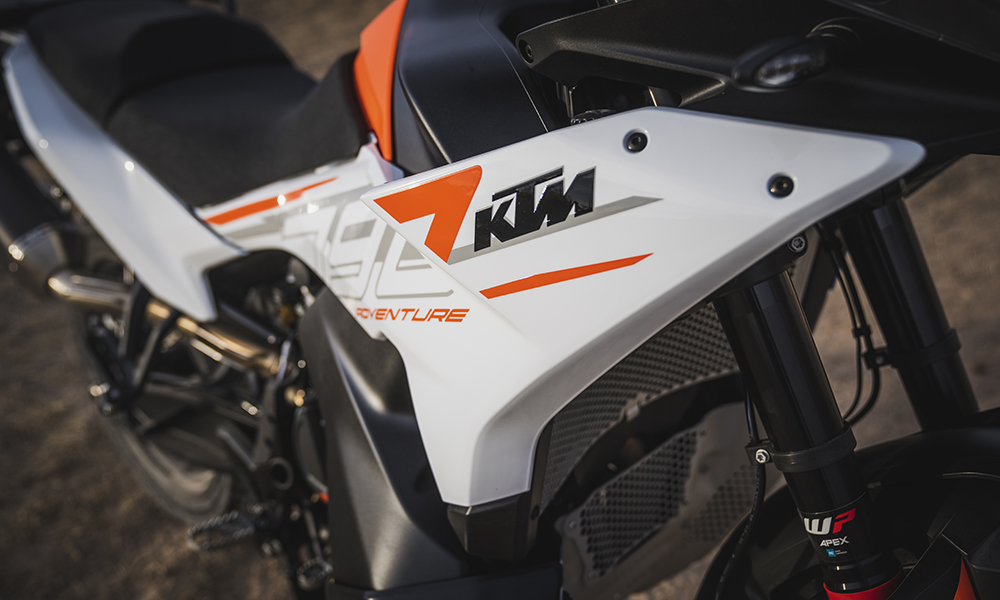 The bike uses a 43mm WP Apex suspension fork with 200mm of travel, with a similar allotment for the preload-adjustable rear shock. The chromoly frame continues to use the engine as a stressed member.
The bike does away with the old beak in favor of a front mask, and now wears an integrated fairing. The latter is bolstered for additional mounts and other GPS devices.
The windscreen is higher and larger for more wind protection, while the five-inch TFT dash reacts to ambient lighting and features a redesigned menu with new infographics for faster and easier customization. The 20L tank potentially offers a little over 400km of range.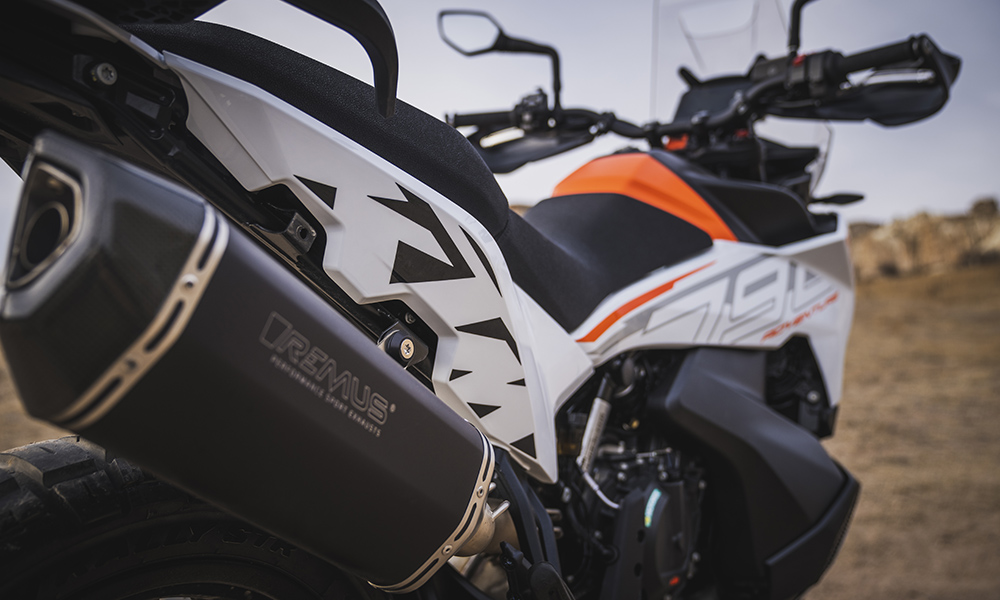 While CFMoto will be handling the production of US- and Europe-bound 790 Adventures, Philippine- and SEA-market customers will be pleased to know that the bike will still be assembled here. According to Maynard Marcelo, community development manager for KTM Philippines: "All the parts and components of our middleweight bikes come from Austria. We have no arrangements with CFMoto whatsoever with regard to sourcing parts or any other components. The arrangement between KTM AG, our parent company, and CFMoto is separate."