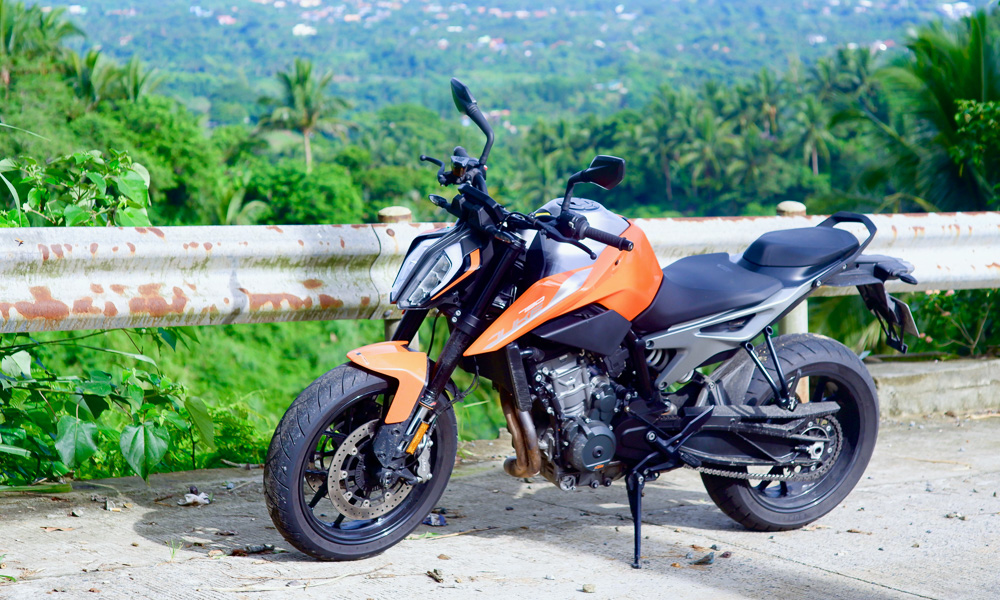 When the announcement for "World Adventure Week" came about, it looked like the perfect excuse to take my KTM out for a week of riding anywhere and everywhere. Between the chance to win some sweet daily prizes and the ultimate prize of an all-expenses-paid European joyride, what could possibly go wrong, eh?
As it turned out, a series of events conspired to keep me from turning in more than a few pathetic kilometers in what was supposed to be an epic week.
First things first. To sign up for WAW, I downloaded the RISER app and made an account. The latter is free, but if I wanted advanced features, I'd have to pay up. This is basically Strava for motorheads, and it takes a conscious effort to fire up the app before you start every ride, because if it isn't on the RISER app, then it never happened (more on this in a bit).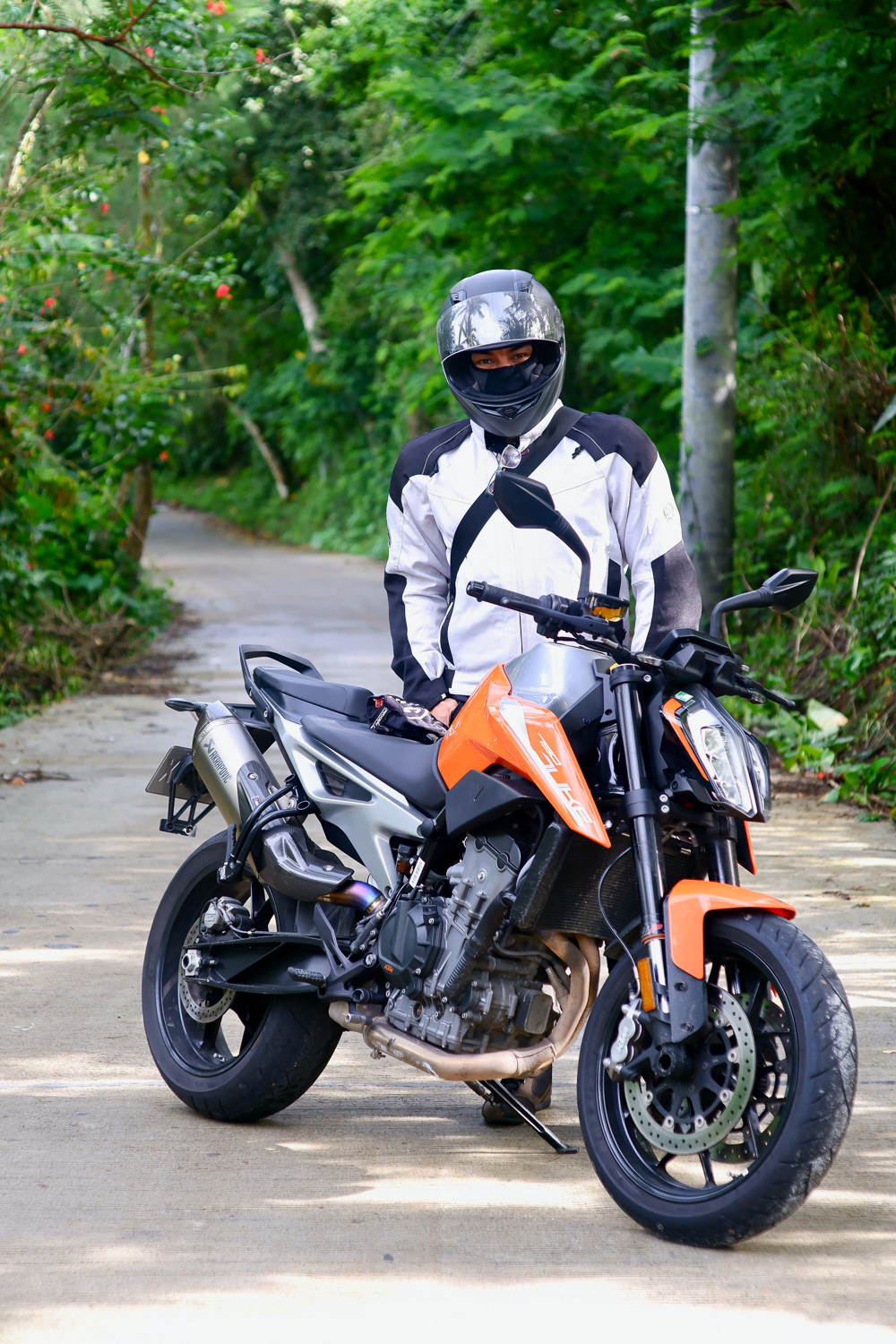 I should have known from just the first day that my entry into World Adventure Week would be lackluster because it rained cats and dogs that day.
Day 1's challenge was very simple: Share your ride on social media using the hashtag #worldadventureweek. But it was raining really hard the whole day, and I'd just gotten my riding gear nicely dried out and wasn't in the mood to get them all wet again for a measly social ride. So. Scratch Day 1 and onto Day 2: Ride to 890m of altitude.
This was a specific altitude, mind you, not cumulative ascent (that was for another day). That's 890m, to remind you of KTM's lovely 890 Duke (not available here since we get the 790 Duke).
The highest point in the National Capital Region is 750m or thereabouts. To hit 890m, I would have to ride around two-thirds of the way up Baguio. I might have actually gone ahead if gas and toll fees weren't so expensive, but the prospect of spending several grand and several hours in the saddle wasn't too appealing.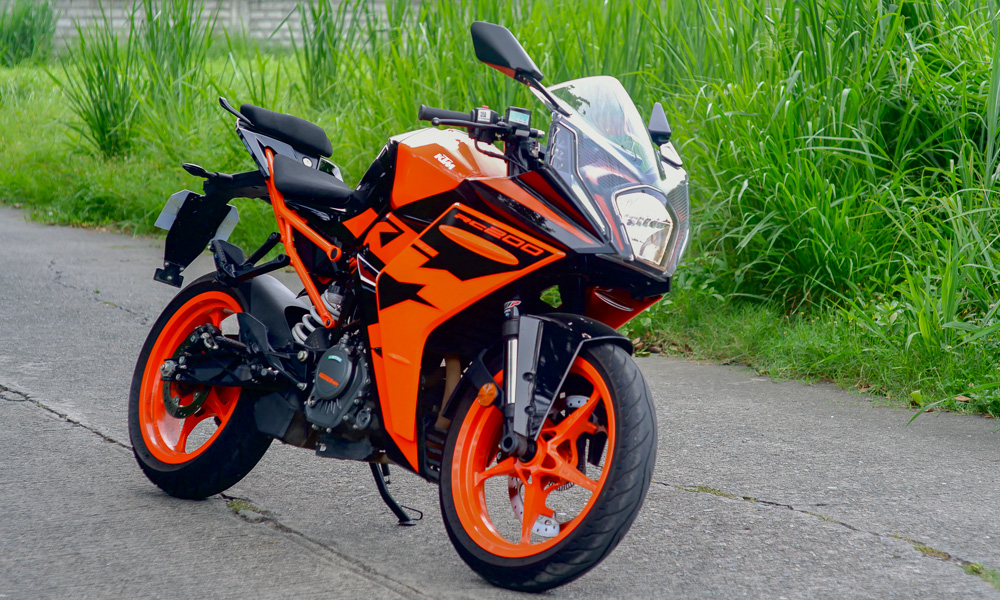 Anyway, KTM Philippines community development manager Maynard Marcelo thought it would also be a good time to lend me the new RC 200 that day. So, instead of spending the better part of the day on the expressway, I had a blast zinging the little supersport through the gears in the city.
There wasn't time to bring it to the track or the twisties for a proper flogging, but I did find that slight changes to the rider triangle geometry had made it a more forgiving bike in low-intensity riding.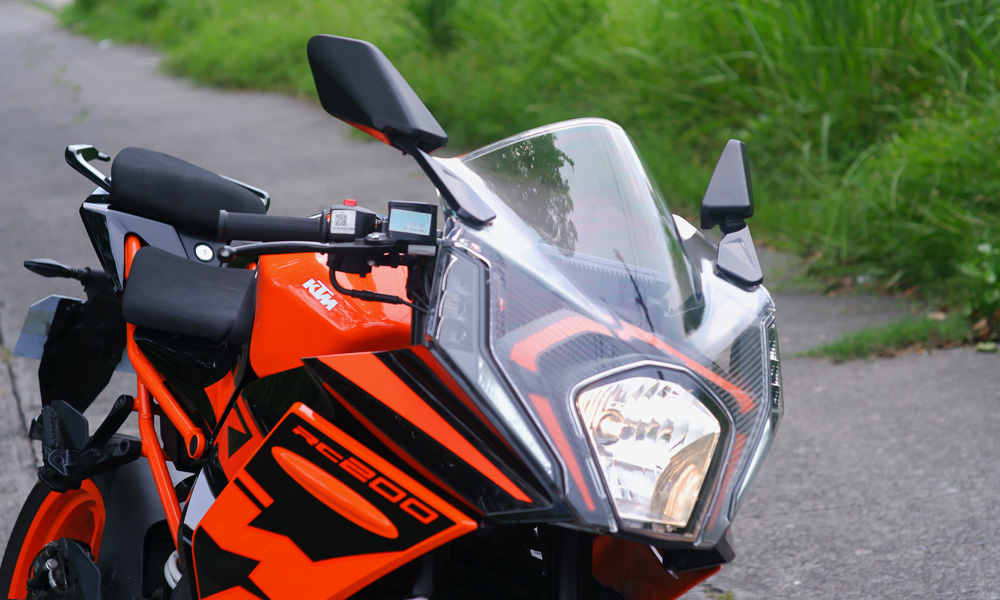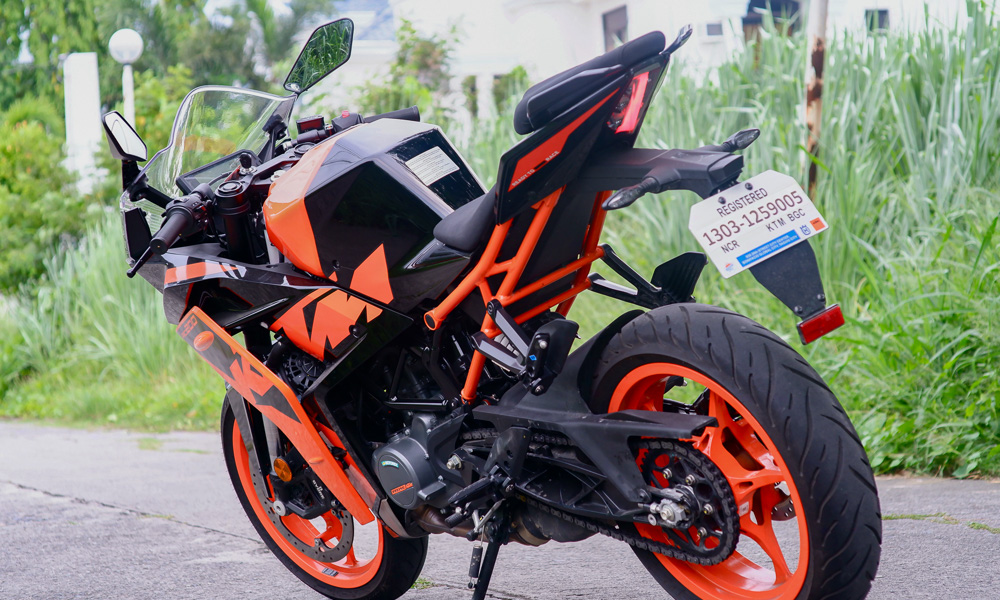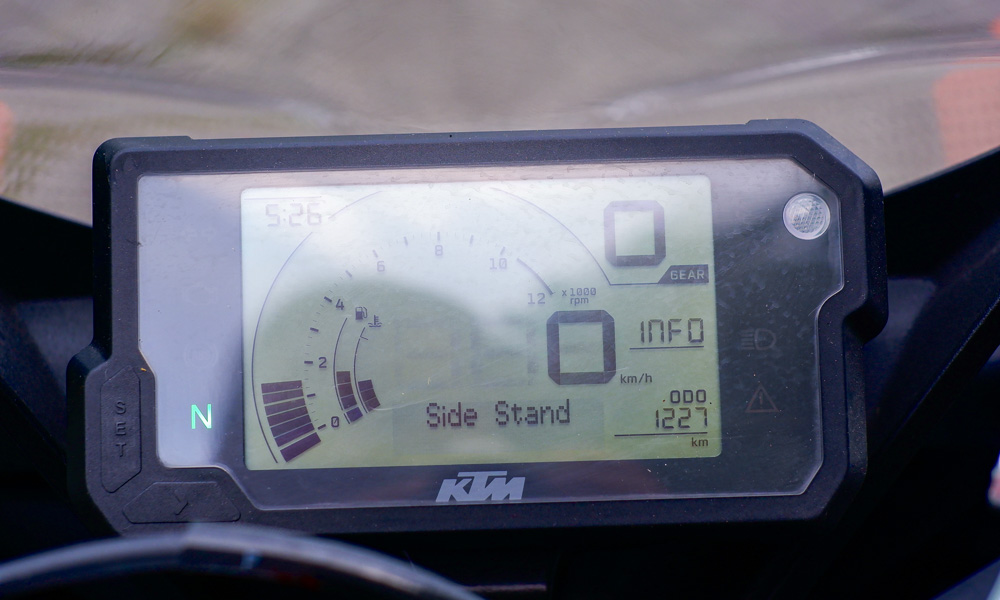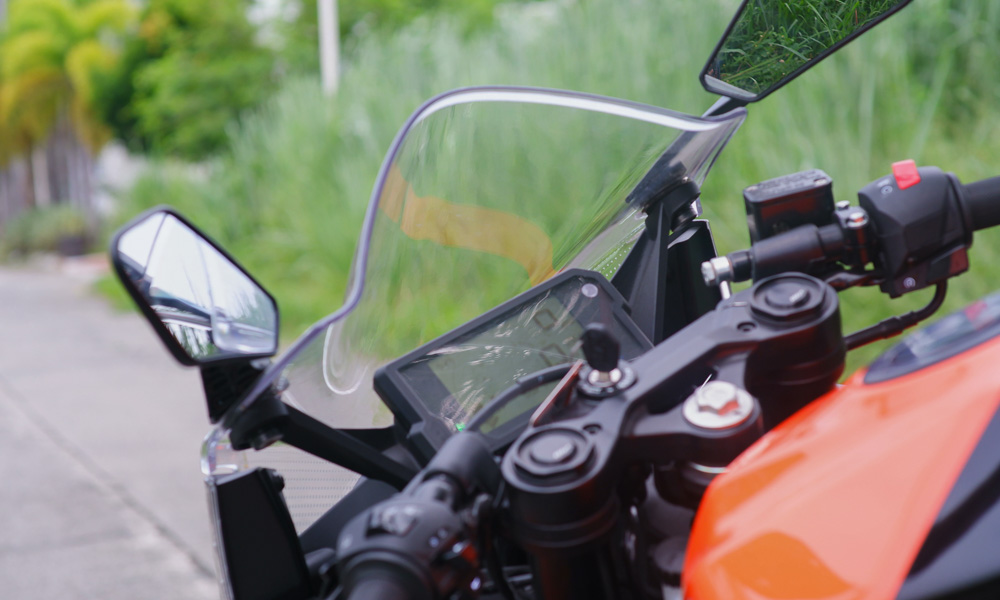 A little bit more upright, less pressure on the wrists, but still aggressive enough that it's a joy to work the little 199cc motor for all it is worth. And thank God they finally changed the dash—it's still monochrome, but much more readable now at a glance.
I also learned to appreciate the ginormous windscreen/fairing. It sure looks ugly like a giant cockroach, but from the rider's perspective, the clear windscreen lets you see exactly what's in front of the wheel. Important for precision riding.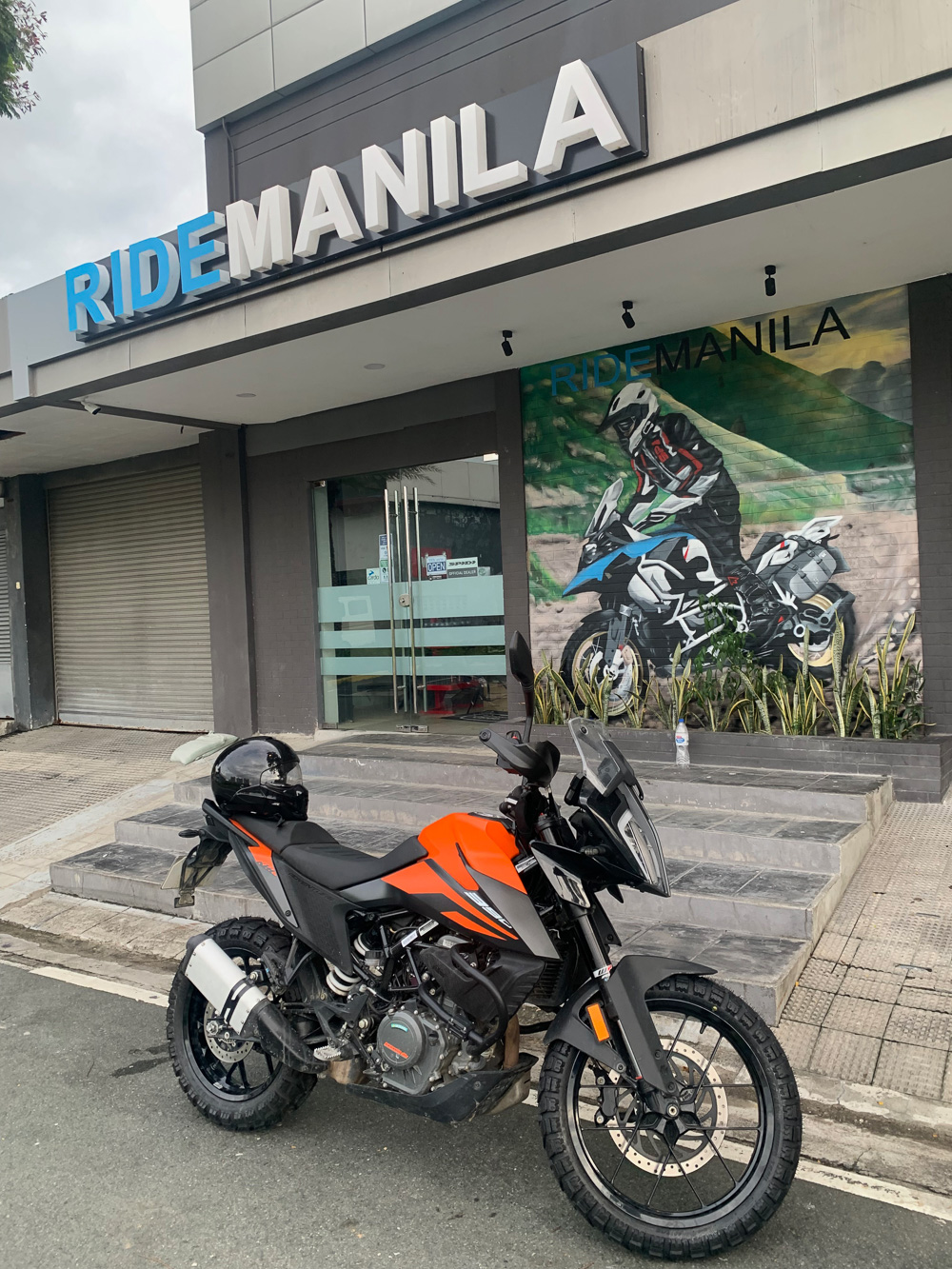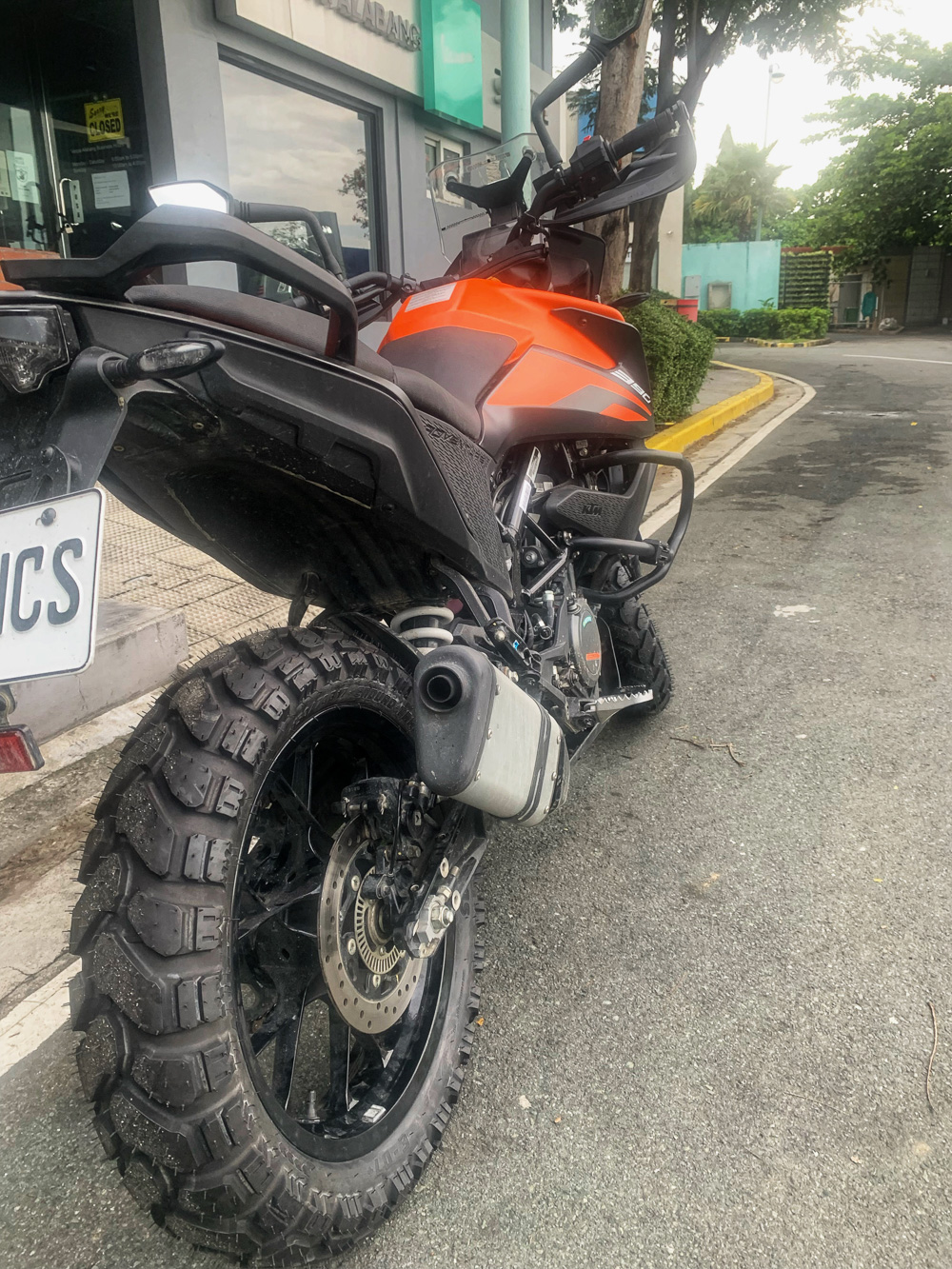 I only had 24 hours to play with the RC 200 before I had to get my personal 390 Adventure back from KTM so I could bring it to Ride Manila Alabang for a much-delayed upgrade. Since my bike is an essential tool for exploring new routes, I had the stock Continental TKC70s replaced with meaty Mitas E07 dual-sports.
These tires had gotten favorable reviews from other riders in the adventure bike community, so I thought why not try them out? Without even having taken them off-road yet, I love how they fill up the fenders and just make the little 390 look meatier. They do lighten up the steering a bit—probably since the knobs have shrunk the contact patch—but if they're even 20% better in the mud than the stock tires, then it's all worth it.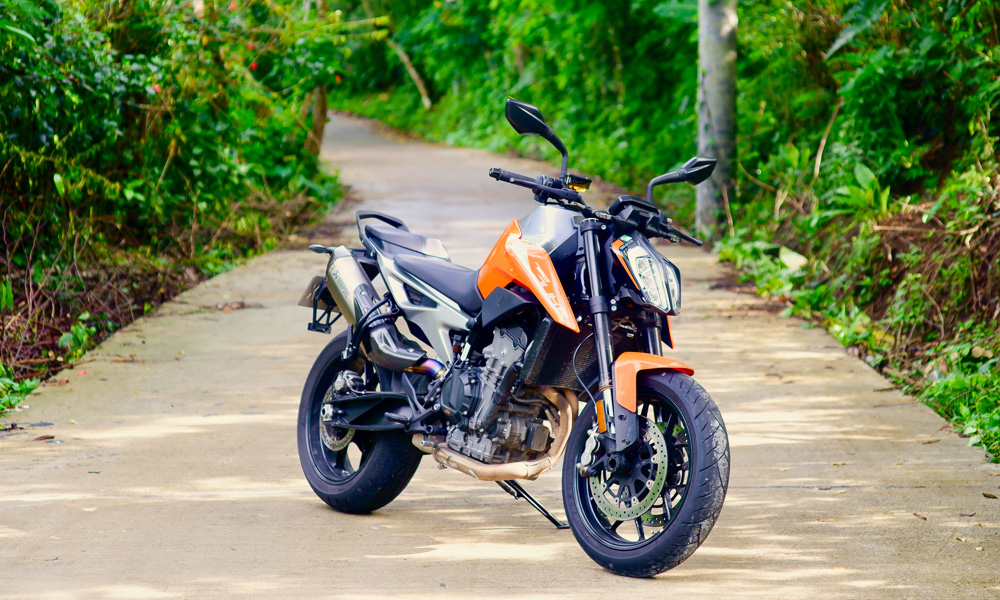 For Day 4, it was back to KTM BGC to pull out yet another bike, the 790 Duke. With enough power to be entertaining (but not so much that it adds weight and excessive engine heat), this is my favorite in the KTM lineup.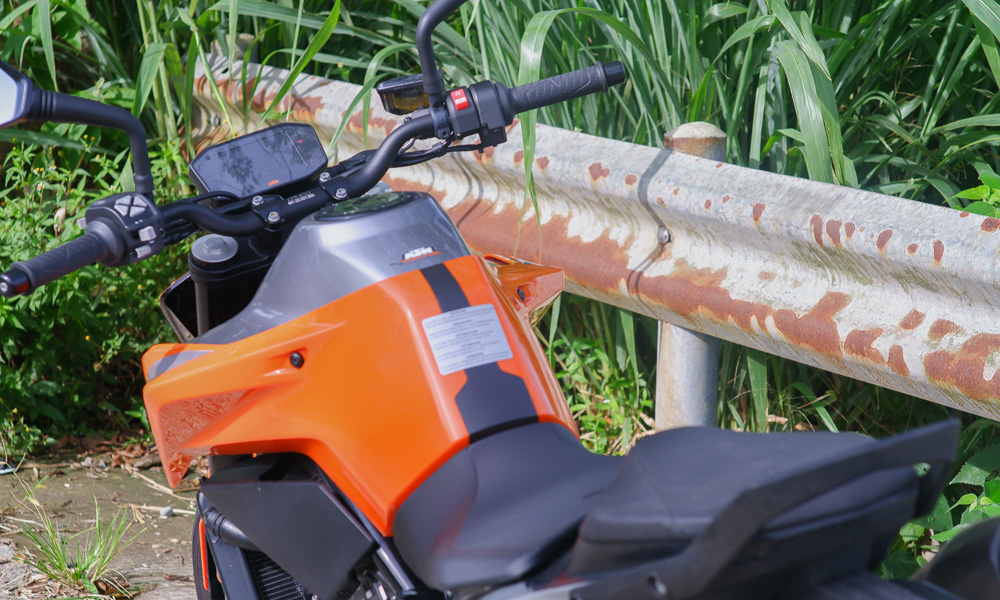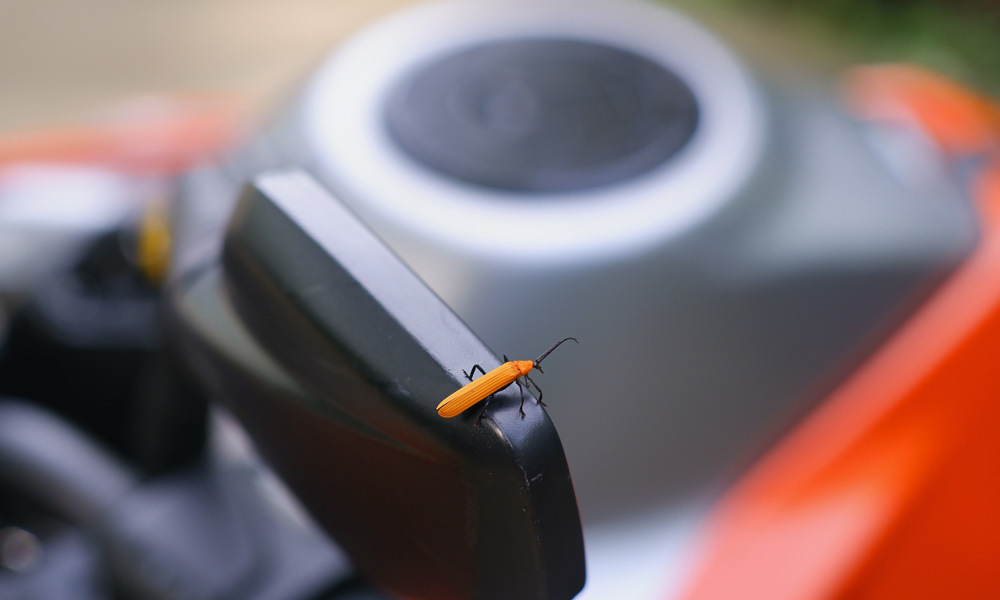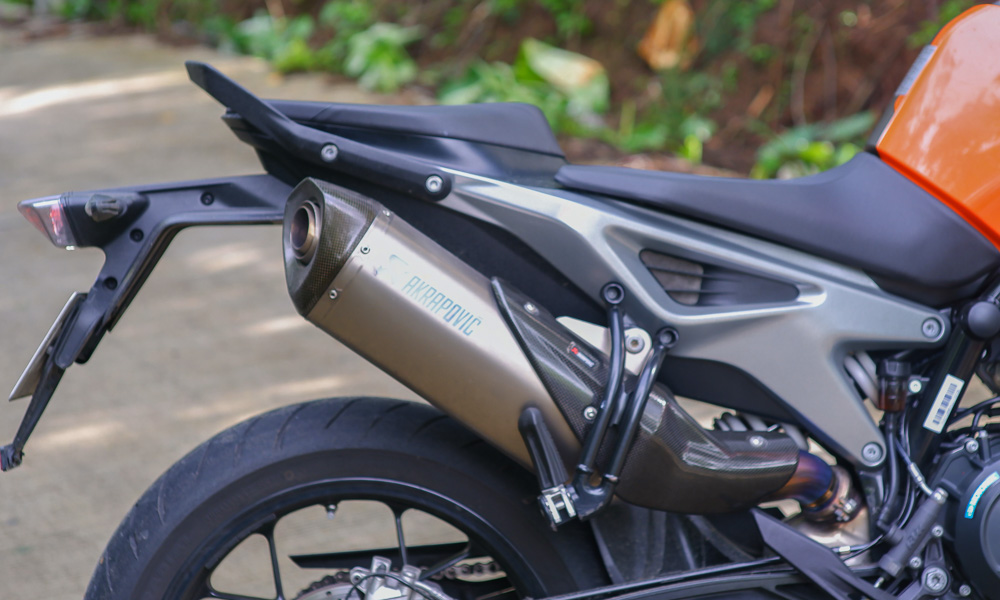 The unit even had an Akrapovič exhaust, and it's a real treat to lug the motor from 3,000rpm so it emits a rat-a-tat-tat machine-gun exhaust note. For a quick Saturday blast to Tagaytay with a ride buddy, the 790 is a real party machine: agile in the twisties, punchy in the midrange, and surprisingly easy to get along with.
It's not lashing the chain and fighting you at low speeds; it's supremely planted at high speeds as long as you tuck low atop the tank; and it's not even a guzzler (20km/L for something that'll give Porsches a run for their money isn't bad at all).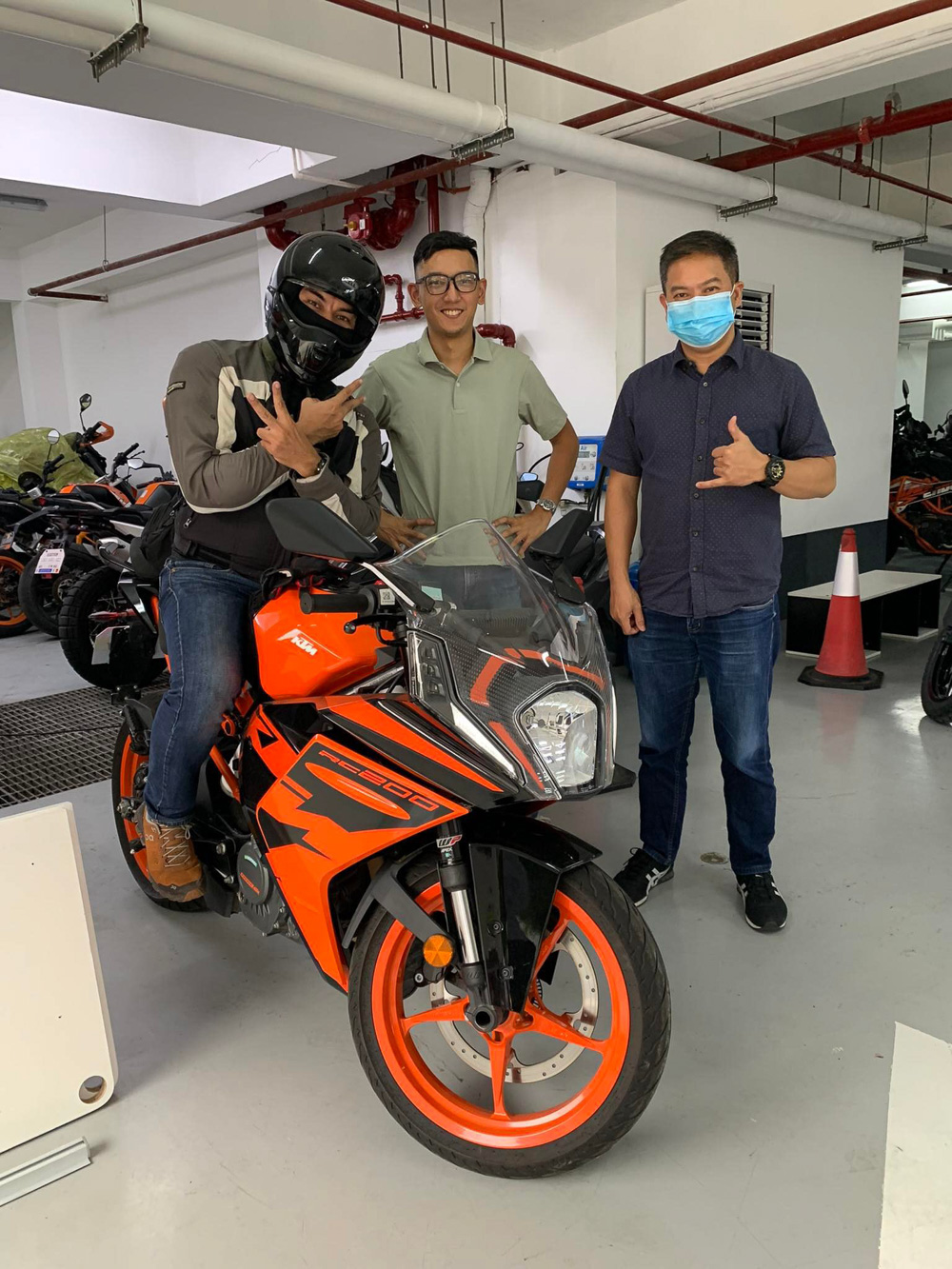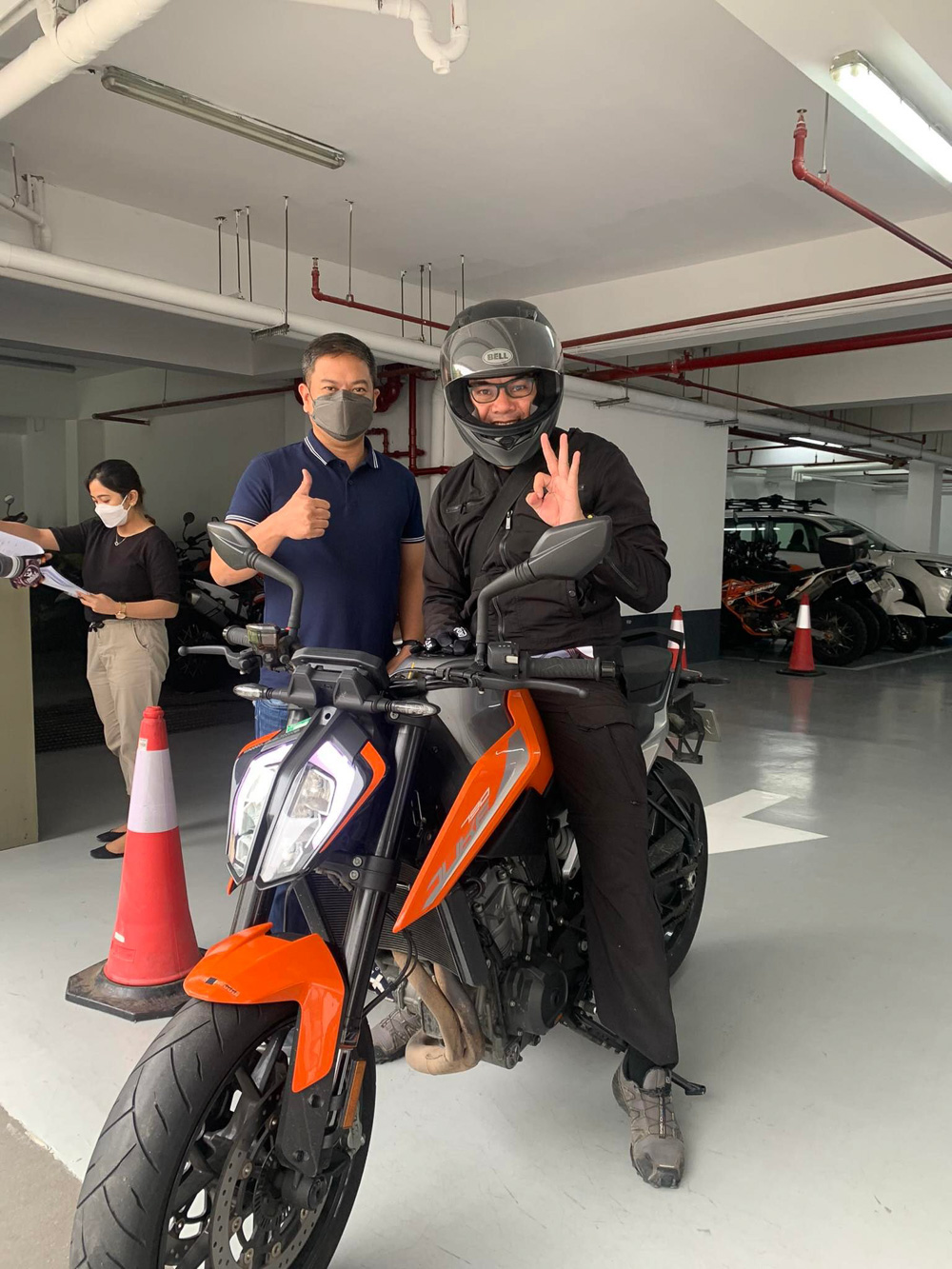 By the last day, I had given up on even trying to finish a single WAW challenge. I didn't get to ride 390km in a single day. Didn't climb a total of 1,290m. Heck, even my social-media postings were inconsistent.
Instead, I resolved to just stick with the spirit of the week, which was to have fun with a bunch of bikes and not be pressured. I mean, it's not like I'm being paid to ride bikes. Oh, wait. I actually am.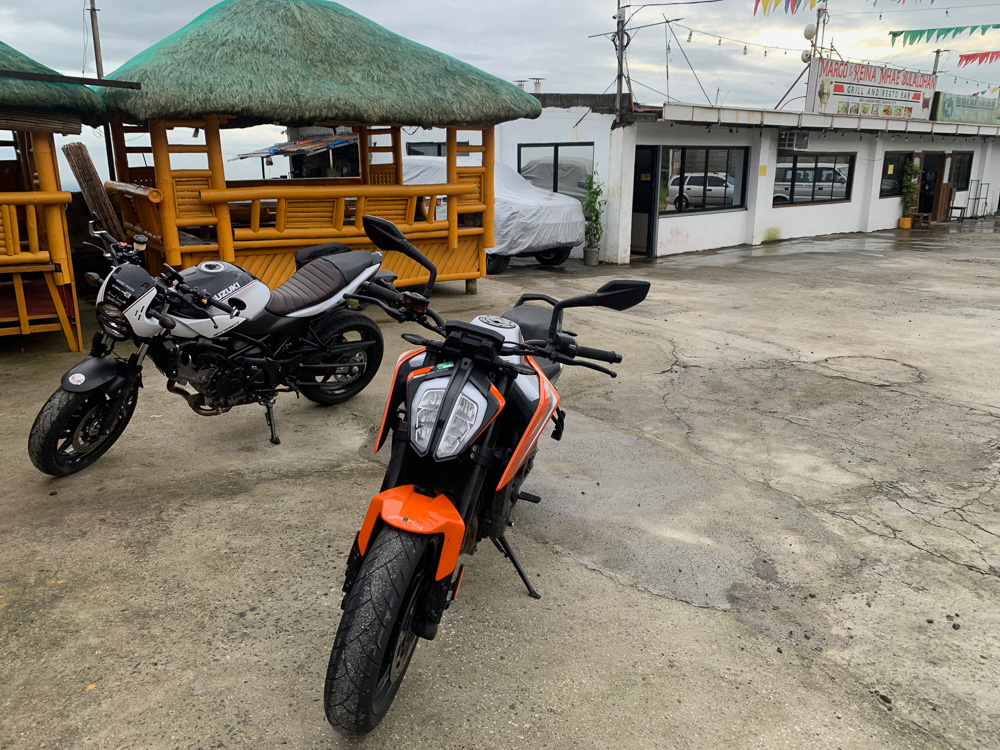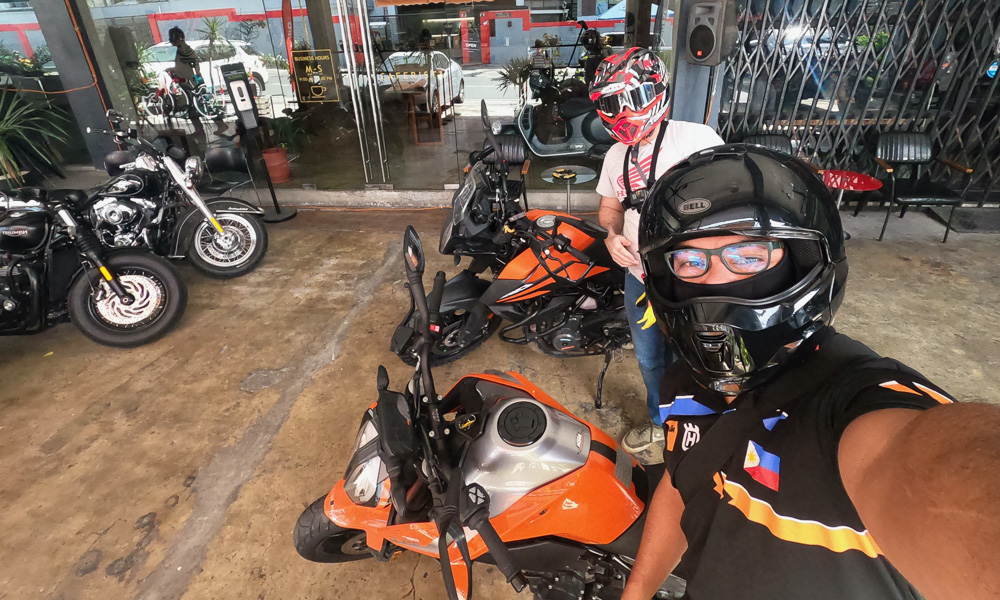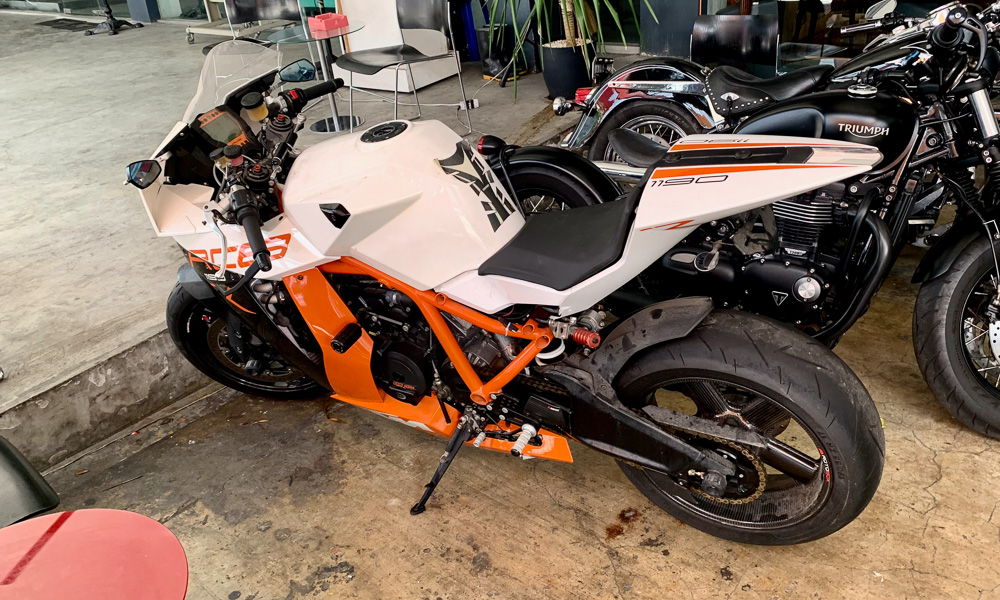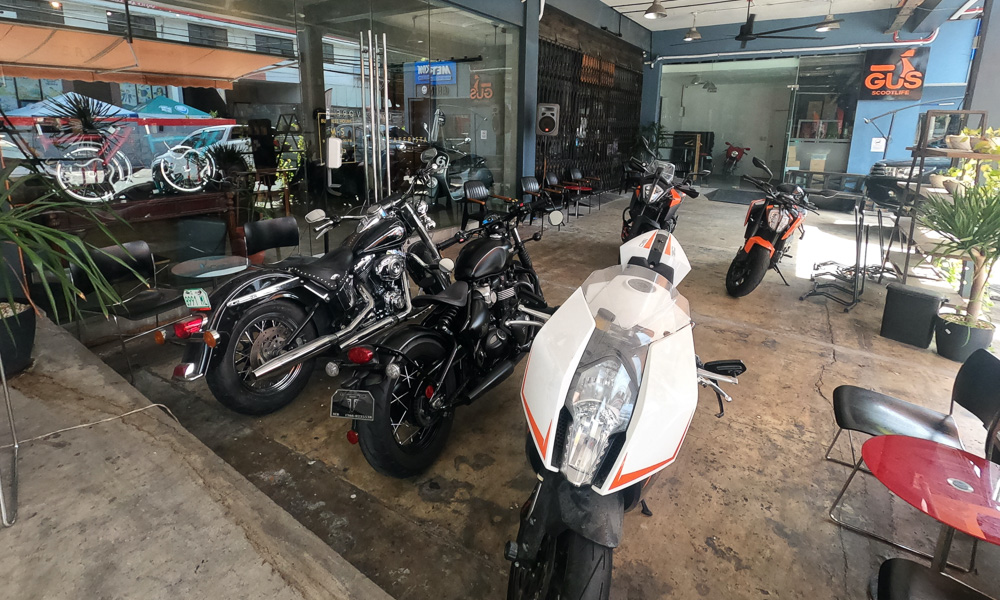 Anyway, with my brother-in-law Patrick visiting from New Zealand and fresh off a trail ride with some enduro boys in Tanay, I thought he might appreciate a short Sunday coffee ride to get a taste of riding in Manila.
He even learned a new word from his trail ride: "budol." With Patrick on my 390 Adventure and me on the 790, we set off for the urban jungle and ended up at Caferista on Brixton in Kapitolyo.
I was sorely tempted to turn it into a budol ride and steer us toward Marilaque, but I preferred not to risk him crashing into another overshooting idiot and damaging my bike. And facing the wrath of his wife. Besides, with moderately light traffic in the city, he confessed to having fun zipping in and out of lanes and trying not to get killed on EDSA.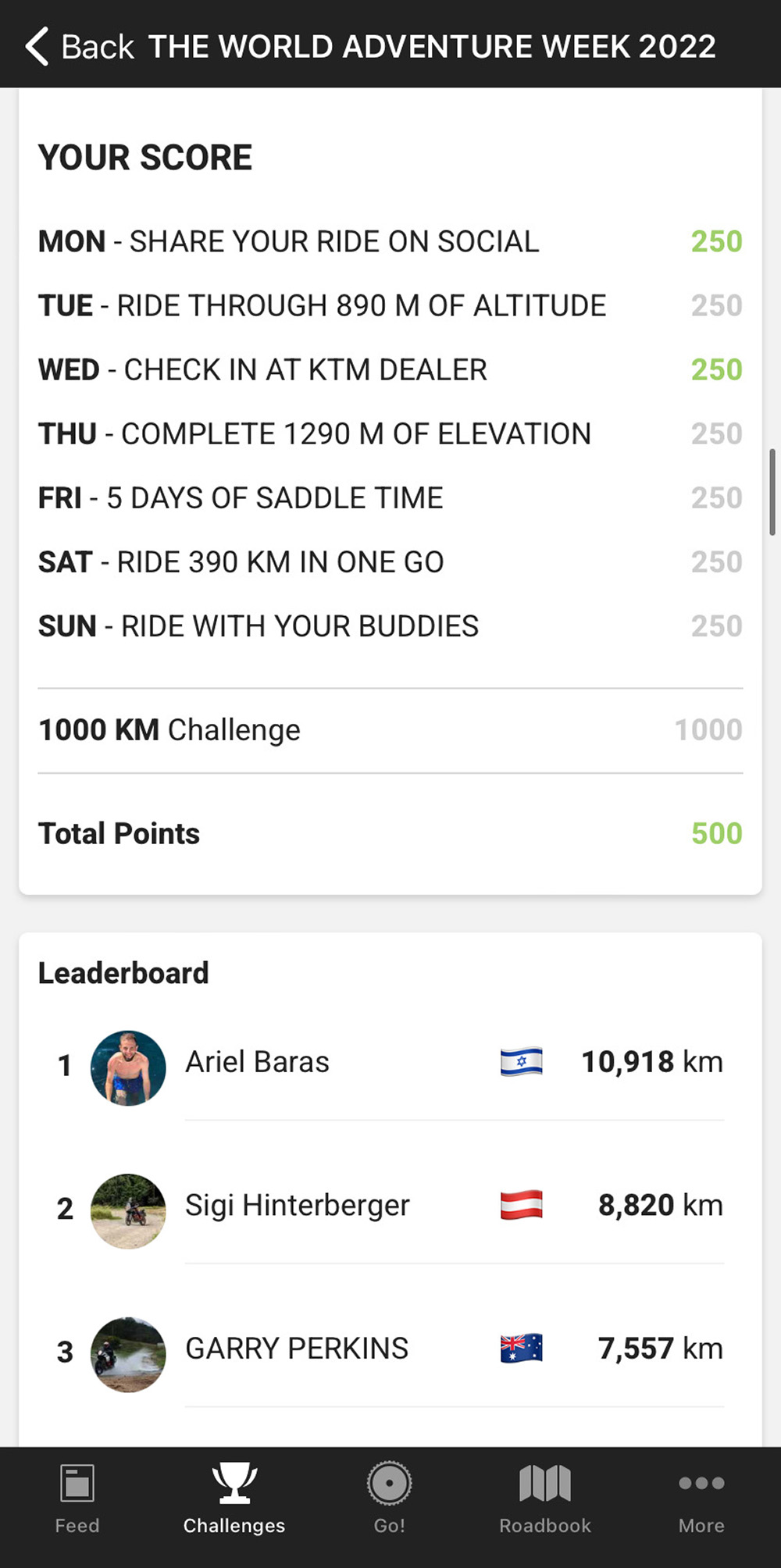 By the end of the week, I had ridden only a little over 300km, except…I had completely forgotten to start the RISER app on all but two rides. So, my official log was a mere 103km, which placed me 901st out of 1,953 participants. At first, I couldn't believe that there were 900 other riders who rode much less than I did, but that is the nature of these events.
Of course, there were many, many others who took World Adventure Week seriously. According to the RISER leaderboard, one Ariel Baras from Israel rode a total of 9,348km. How the heck did he do that??
The highest-ranked Filipino was Emmanuel Balmes with 2,311km. Now, whether you rode 9,000km or a hundred like I did, the important thing to remember was to have fun and be safe. With a rare opportunity to ride a bunch of KTMs for a week, I did have a lot of fun and remembered why riding motorcycles is so much more engaging than driving cars.