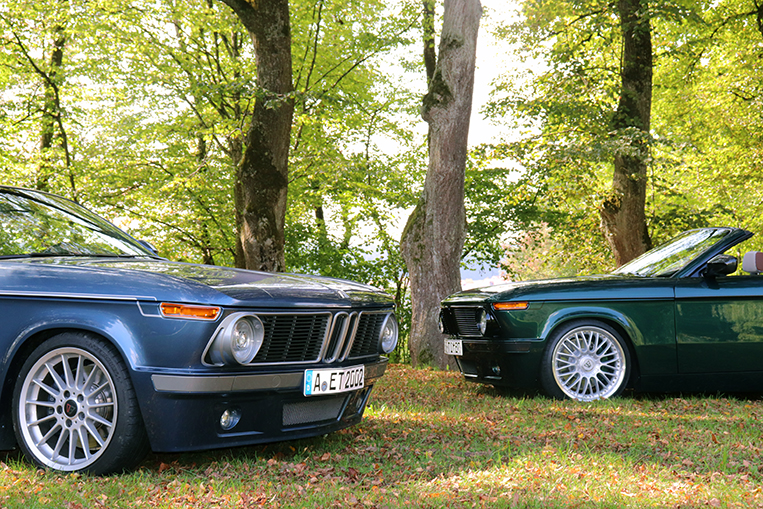 Anyone still in love with car designs from yesteryear but unwilling to put up with the mechanical issues and safety aspects of old cars basically has two choices these days. Restomod the hell out of an original car, like Gunther Werks does it, or take a modern car and make it look retro. German father-and-son team Harald and Michael Käs decided to do the latter and in the process created a stunning-looking homage to the BMW 2002, which they call the ETA 02 Convertible.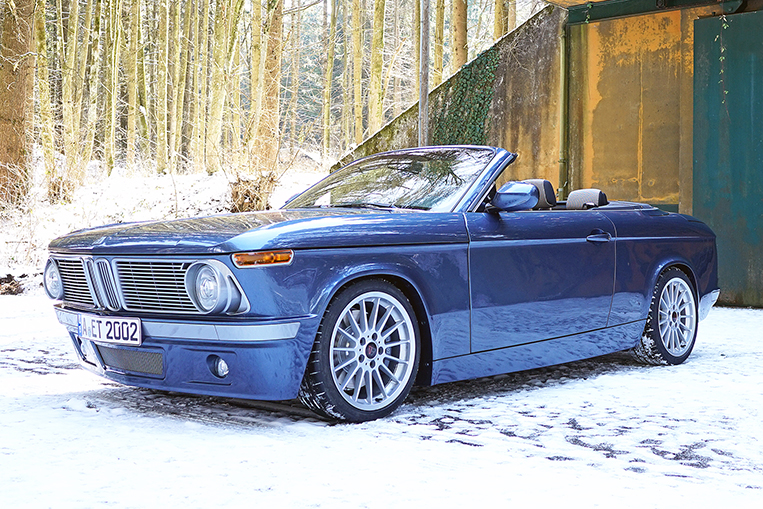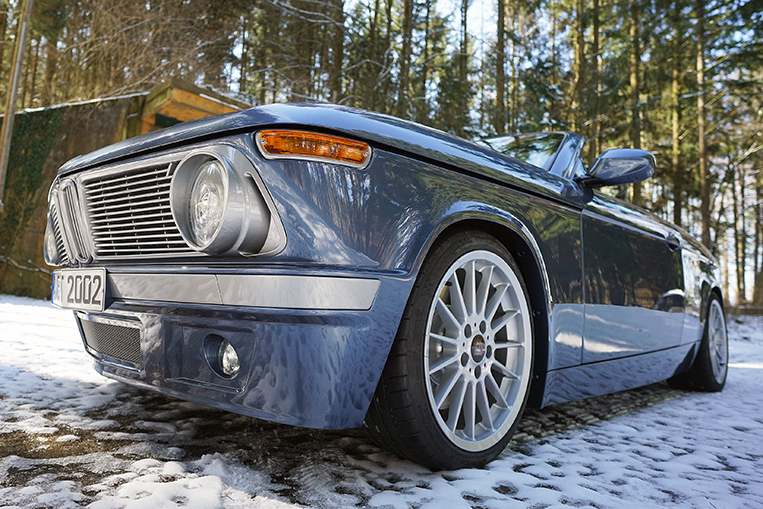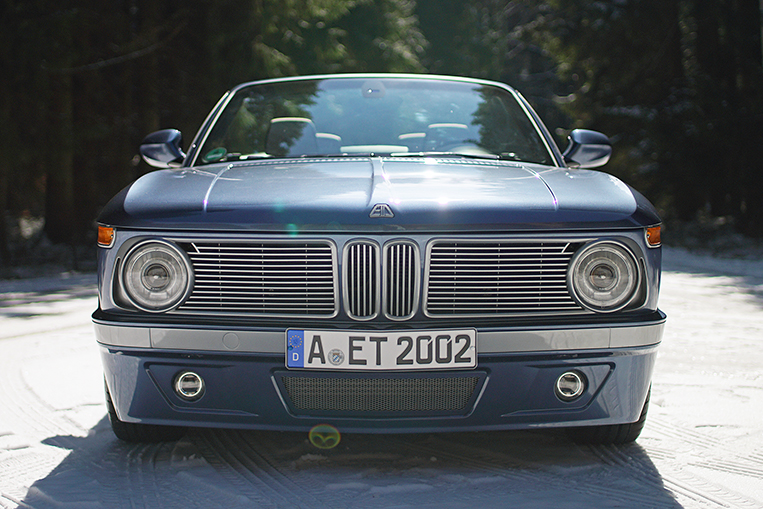 Harald Käs, an electrical engineer by trade, has been restoring classic cars as a hobby in his spare time since 1981, but it took until 2014 for him to turn his love for old vehicles into a business. He founded Everytimer Automobile together with his son, who studied to be an automotive engineer at BMW, and the first task for the duo was to decide what direction to take. There has been a real classic-car boom taking place in Germany and elsewhere in recent years, but the pair decided that just making old cars look new again wasn't really their thing. Those machines would be too fragile and outdated—as if enthusiasts could really ever enjoy them properly during everyday use.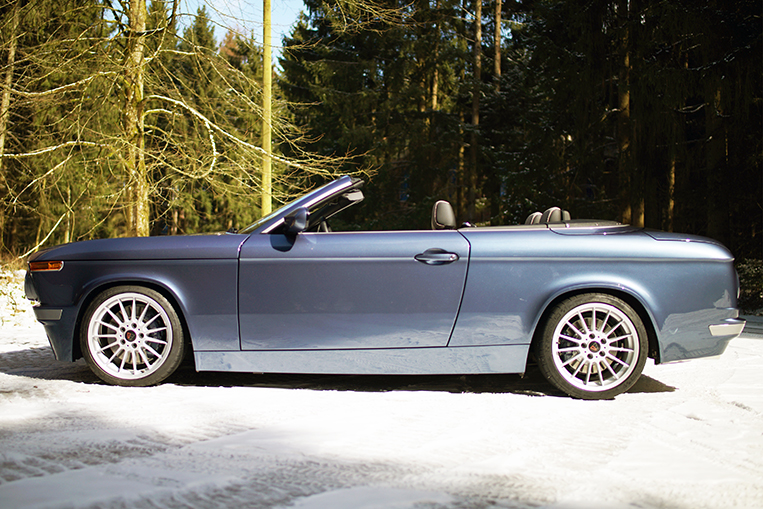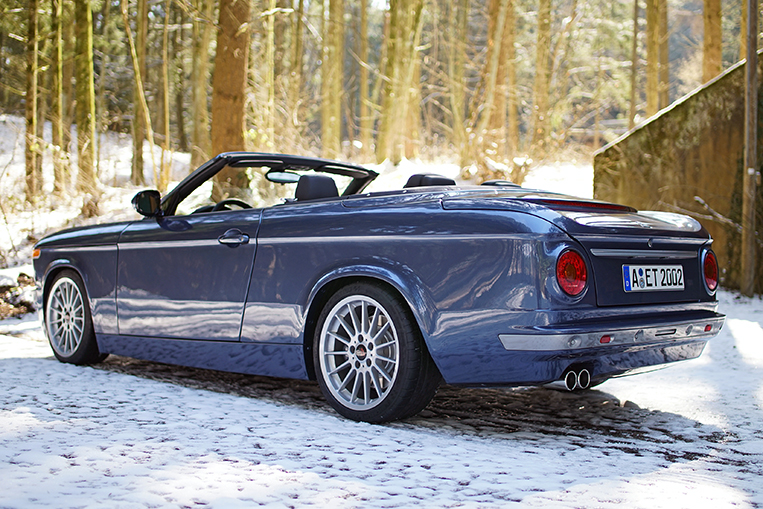 Instead, they invested over 3,000 hours and quite a bit of money in the design and CAD construction of the ETA 02, a modern car that looks distinctively retro. The vehicle started life as a BMW 1-Series convertible, but you really almost can't tell. Only the A-pillars, the windshield and the lid of the convertible roof have been left untouched. Everything else on the body of the car was redesigned and created new to give it the appearance of 02-series BMWs from the 1960s and the 1970s. To make sure everything fits, the donor car was laser-scanned and the new body elements were made from carbon fiber, which, if you believe company boss Harald, offers a better fit than other composite materials. According to him, the new panels fit with a tolerance of just five-tenths of a millimeter. That sentence was also one of the most German things we've ever read in a press release.
There has been a classic-car boom in recent years, but Harald and Michael Käs decided that just making old cars look new again wasn't really their thing
The new front and rear sections of the car that feature specially developed light units are held up by laser-cut aluminum understructures, while the interior can be customized to the buyer's wishes. Retro-looking instruments and seats are also available to round off the polished appearance of this automobile tribute to days gone by. Everytimer doesn't touch the engine or suspension, and customers can pick anything from the 2.0-liter four-banger 118i to the 3.0-liter straight-six 135i as base car. Because the two inventive Germans stay away from the actual running gear of the car, the ETA 02 is officially rated as an approved conversion, meaning it is treated like an original BMW when it comes to service and maintenance.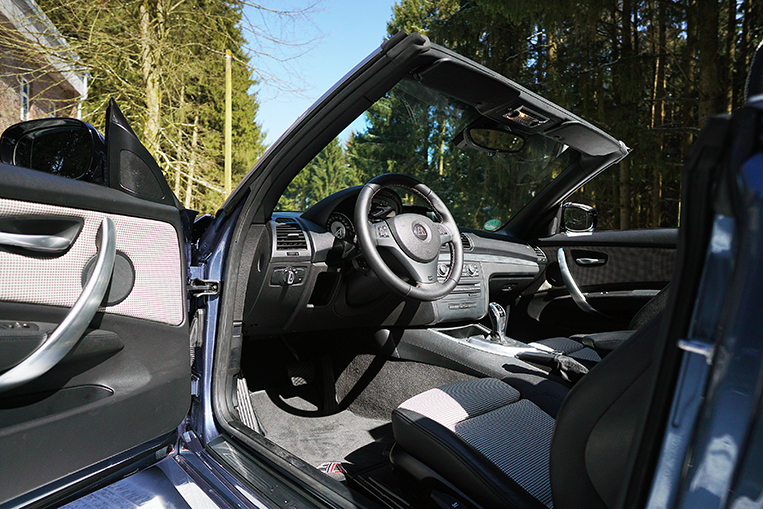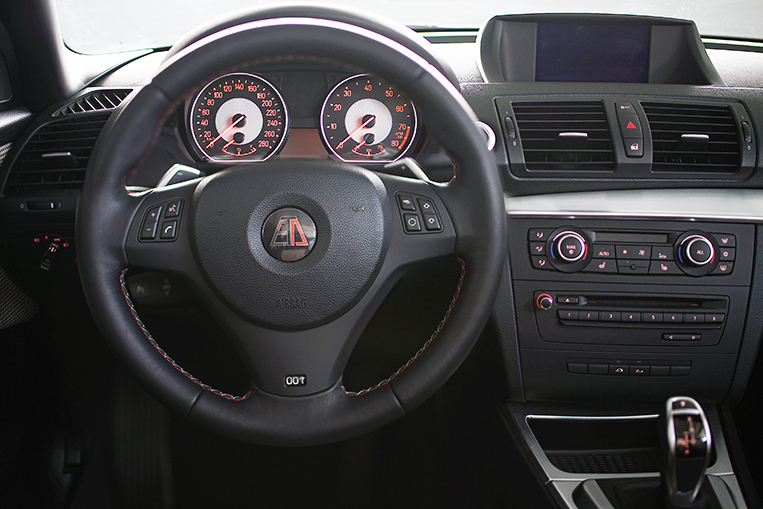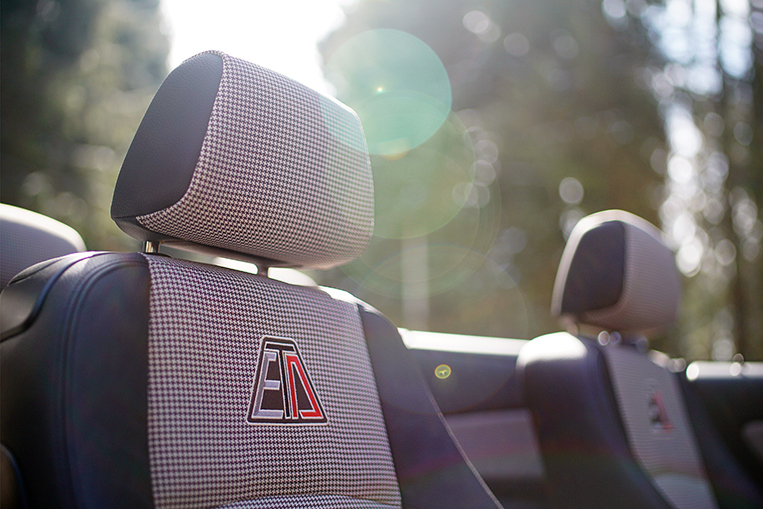 Everytimer claims to have the capacity for 30 customer conversions per year, and we can easily see those flying off the shelf. Making a modern BMW look like a 2002 is no mean feat, and we think these guys have nailed the balance between modern style and retro look quite well. The fact it's a stock Bimmer underneath comes as a bonus. Unfortunately, the two business-minded Bavarians won't divulge the price of their creation, citing that every car is made to customer specifications, but we bet it will cost a pretty penny. Interested? Send them an e-mail.