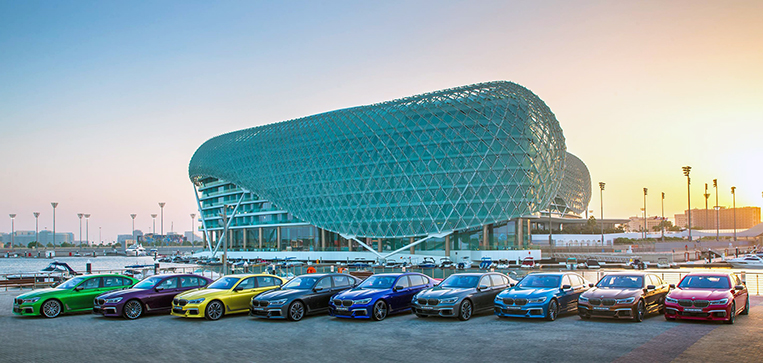 Car owners in different countries tend to have different preferences when it comes to the appearance of their rides. Some like it more modest, while others—in particular people who don't care much about resale value—prefer to go wild with colors and options. Hardly anywhere else is this more obvious than in Abu Dhabi, a place where money is often no object and understatement is almost an unknown concept. A look at the past and present stock of the local BMW dealer reveals all sorts of weird and wonderful automobiles that would raise eyebrows elsewhere. Here they are for your amusement.
M4 Convertible. Sales assistants at BMW Abu Dhabi Motors must have the German automaker's personalization department in Munich on speed dial, as hardly any vehicles sold by the dealership seem to be what you could call stock. Case in point: this Speed Yellow M4 Convertible that has been fitted with AC Schnitzer bodykit, M Performance side skirts, M4 GTS hood and M666 wheels. This isn't a car for introverts.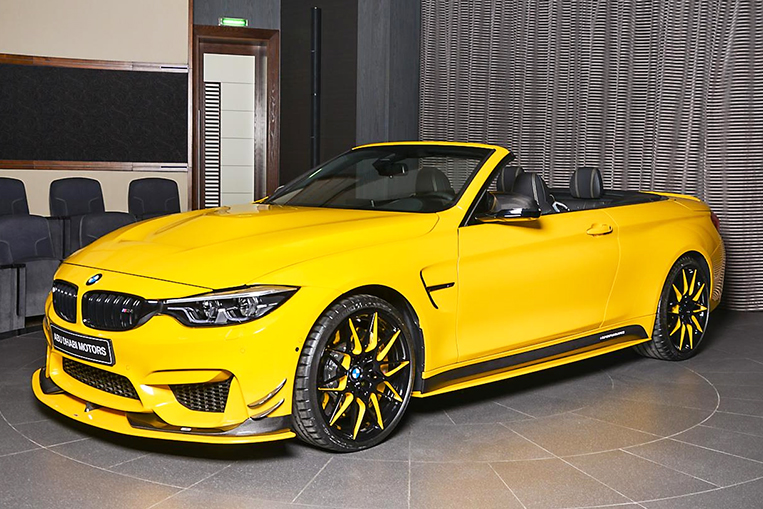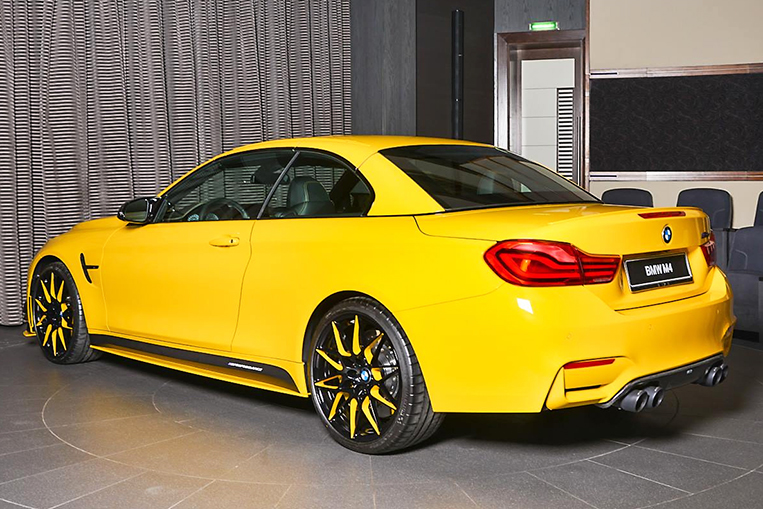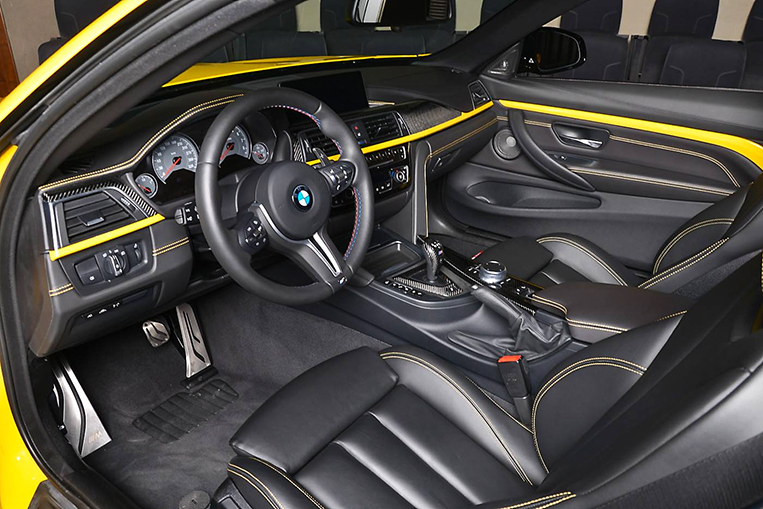 M3. If the bright-green paint job on this M3 looks familiar, that's because you have probably seen it elsewhere before. It's called Verde Mantis and it usually adorns cars from Sant'Agata Bolognese. But if you ask nicely enough (and pay for it, of course), then having your BMW finished in a Lamborghini shade of green isn't a problem at all.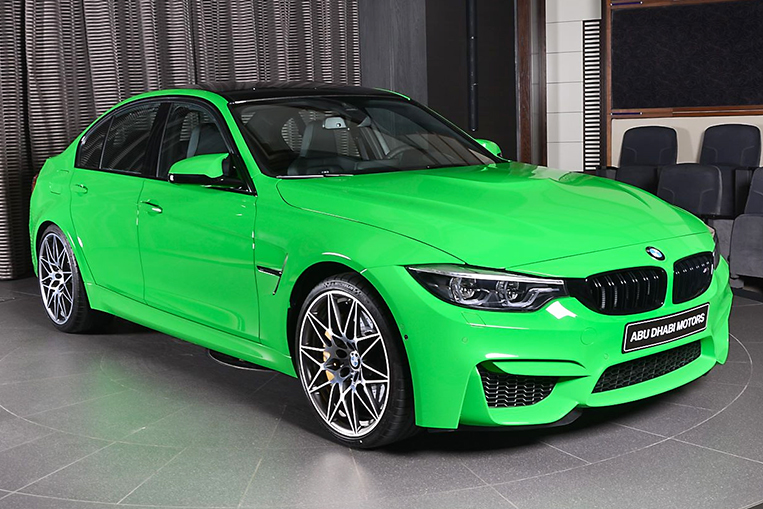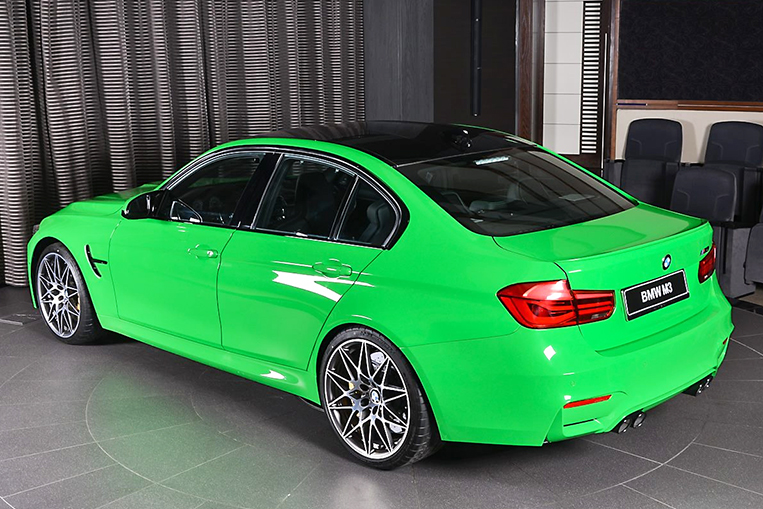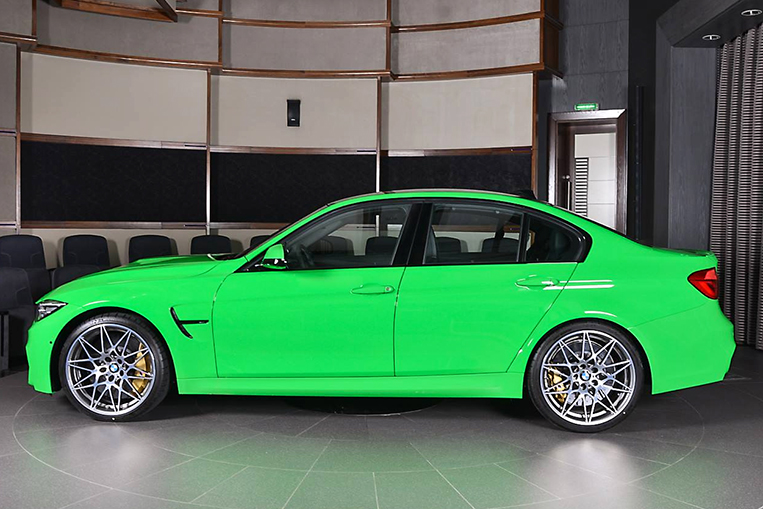 M760Li. When it comes to big Bavarian limousines, only the top-of-the-range 7-Series will do for the posh people of the emirate. But where European or American customers mostly prefer their VIP transporters to sport quiet shades like black or gray, customers in Abu Dhabi want their limos to be loud and proud, as amply demonstrated by this array of bright Bimmers. This example of BMW's V12 flagship was finished in Santorini Blue with a bright-red leather interior.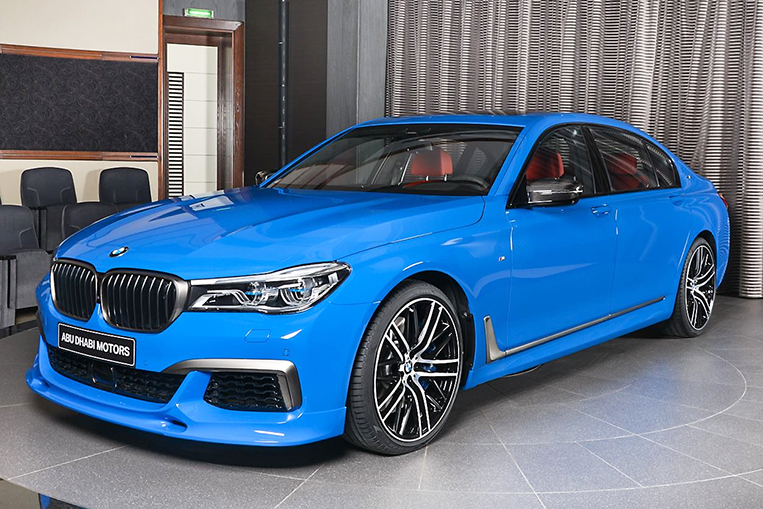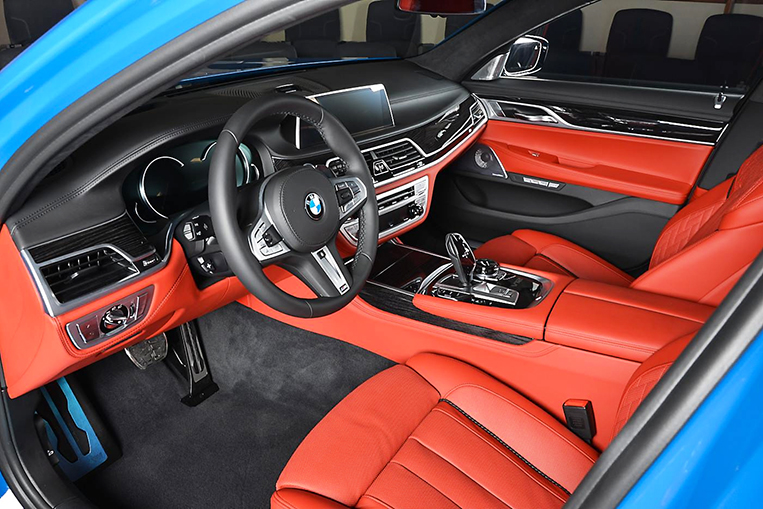 If blue isn't your thing, how about an Imola Red version with 3D Design bodykit and M Performance trunk lid spoiler and carbon-fiber mirrors?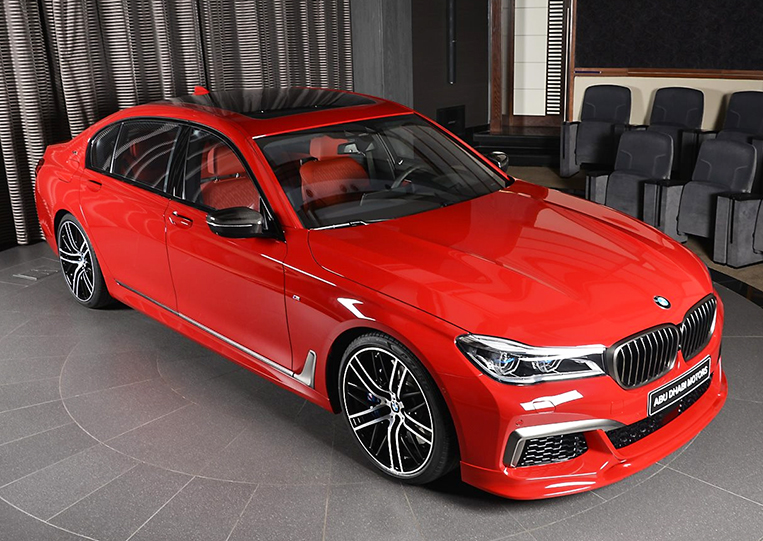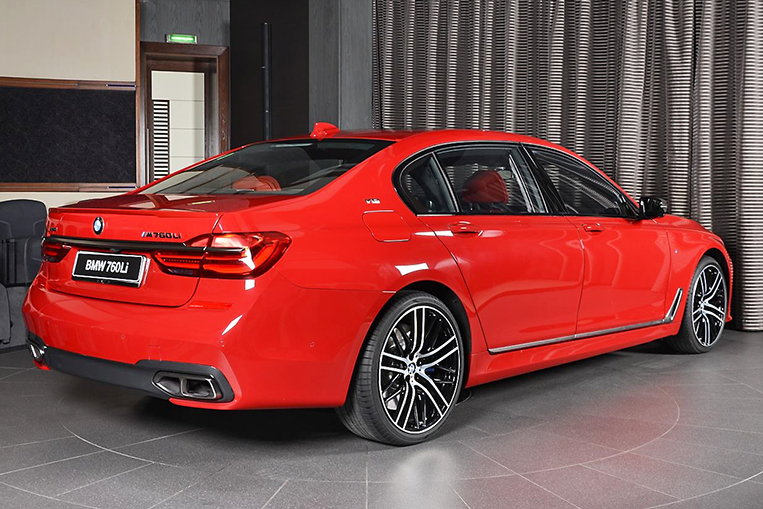 It may look like gold, but the correct tone of this not-so-subtle 7-Series is Austin Yellow. It also comes with 3D Design bodykit, Alpina trunk lid spoiler and 21-inch multi-spoke wheels in Liquid Black.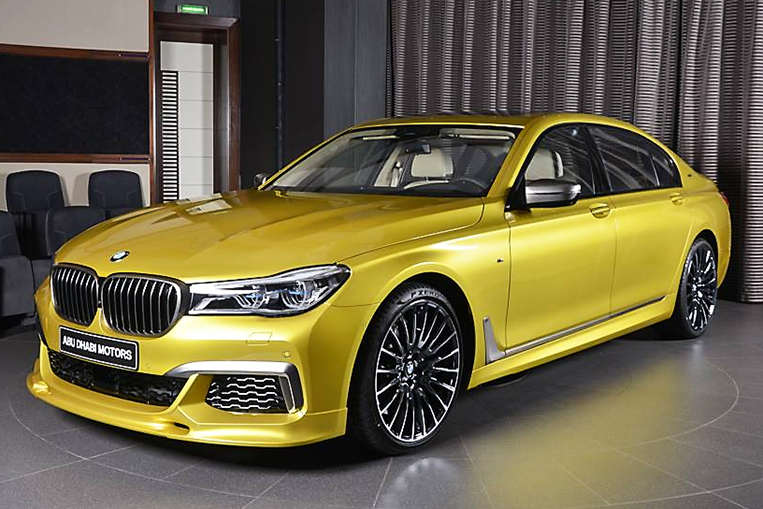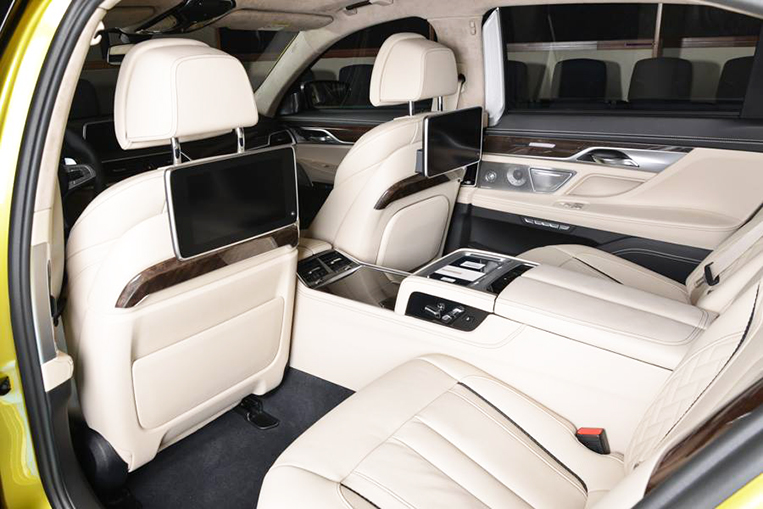 This M760Li Individual in Long Beach Blue almost seems restrained if it wasn't for the bodykit and the red interior.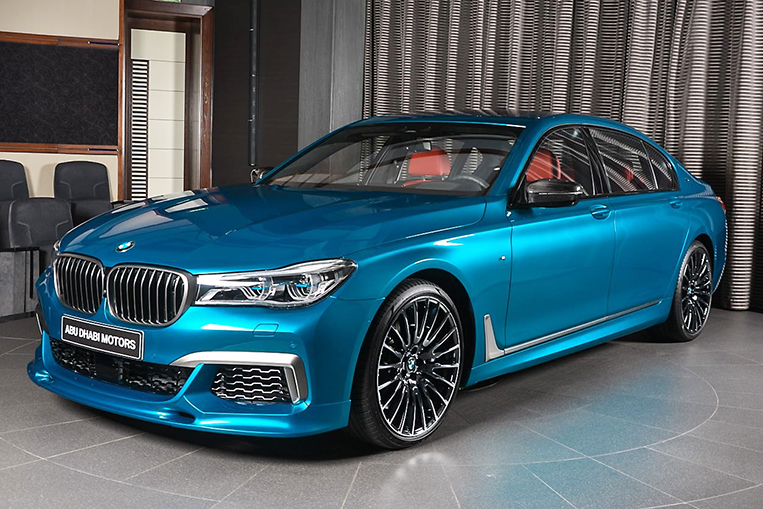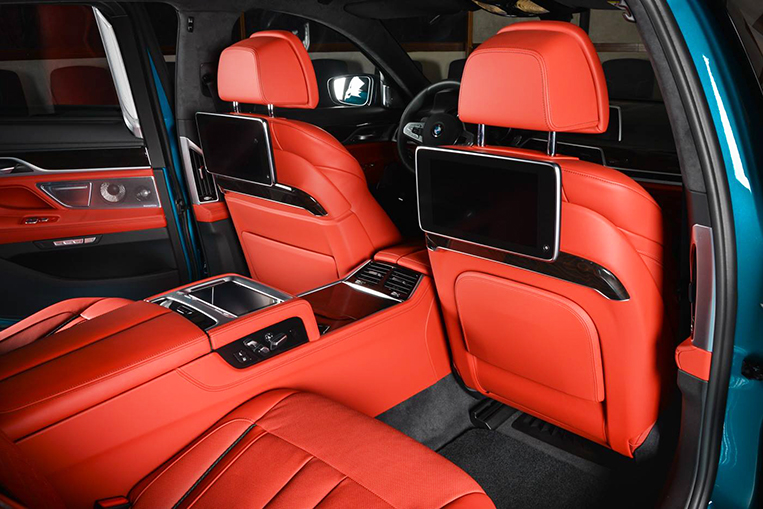 This 760Li in Chestnut Bronze is probably what Abu Dhabi drivers consider to be understated.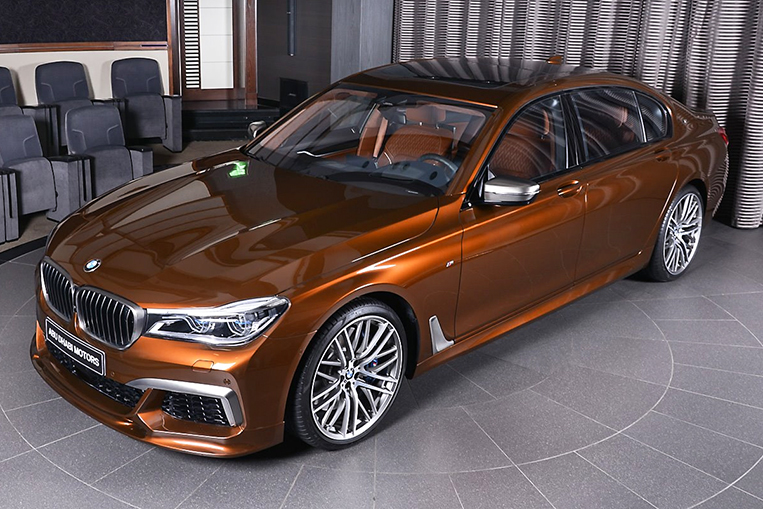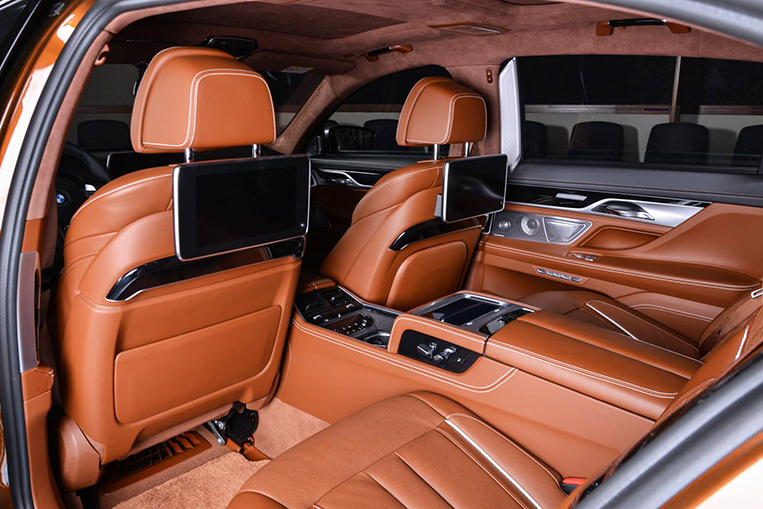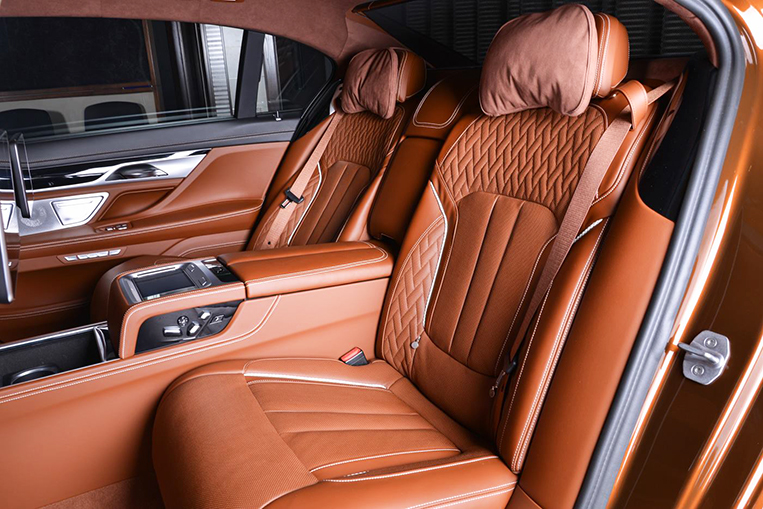 Alpina B7. This gorgeous green giant isn't your usual BMW 7-Series, but is actually a fully loaded Alpina finished in stunning Java Green Metallic.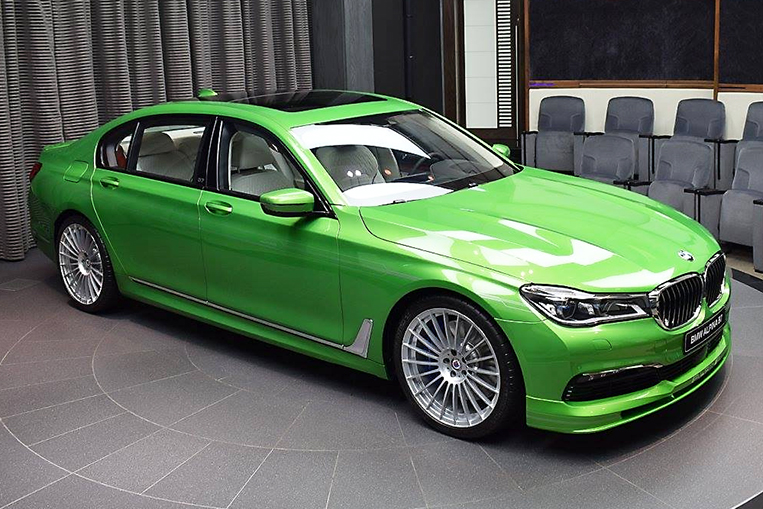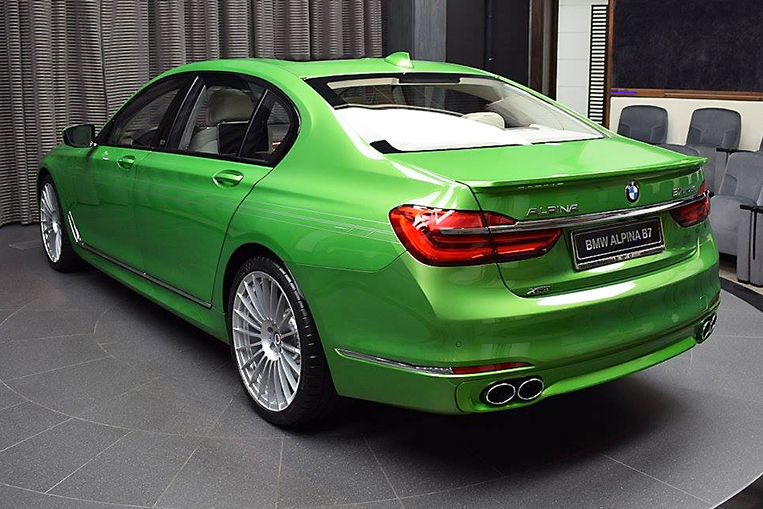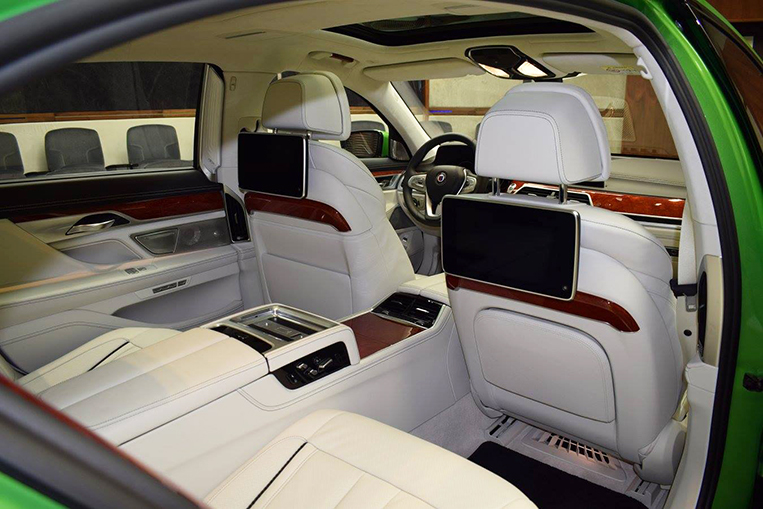 X6 M. Of course, SUVs are also super popular in the country, and nothing less than the uber-powerful X6 M will suffice for demanding desert dwellers. This one has been more than a little modified with bodykit from Japanese tuner 3D Design, carbon-fiber hood from Manhart, massive wheels from AC Schnitzer, some bits from the M Performance kit and exhaust system from Akrapovič. This car is as subtle as a kick to the nuts, with the red interior giving the final flashy finishing touch.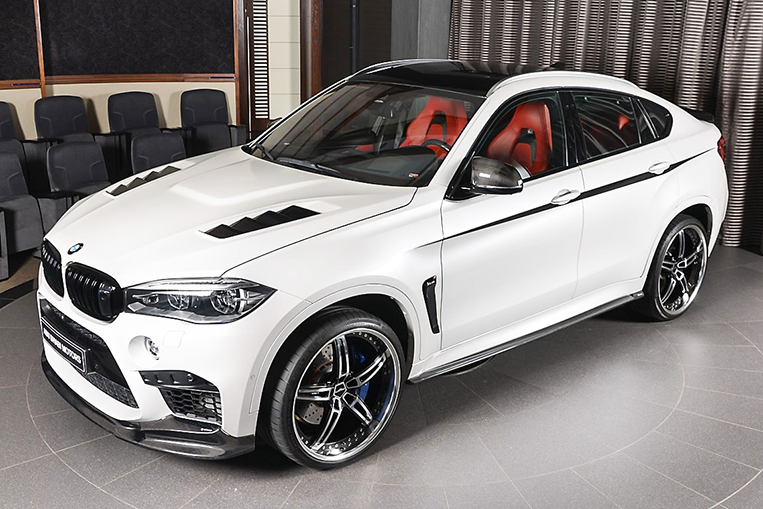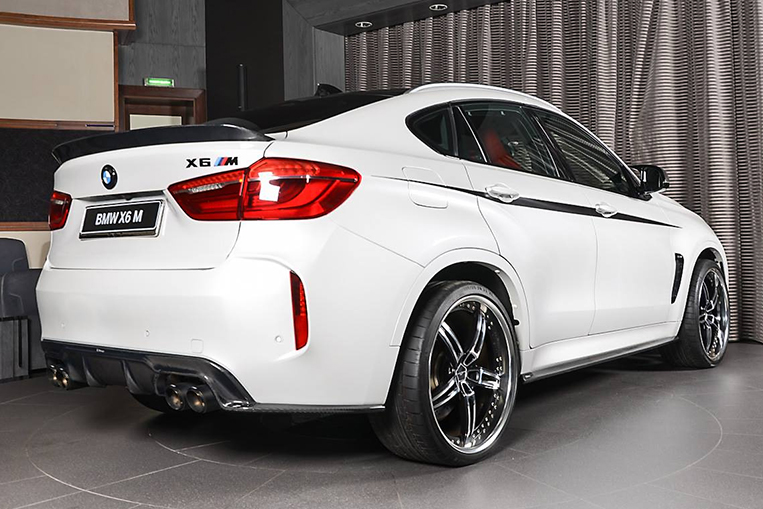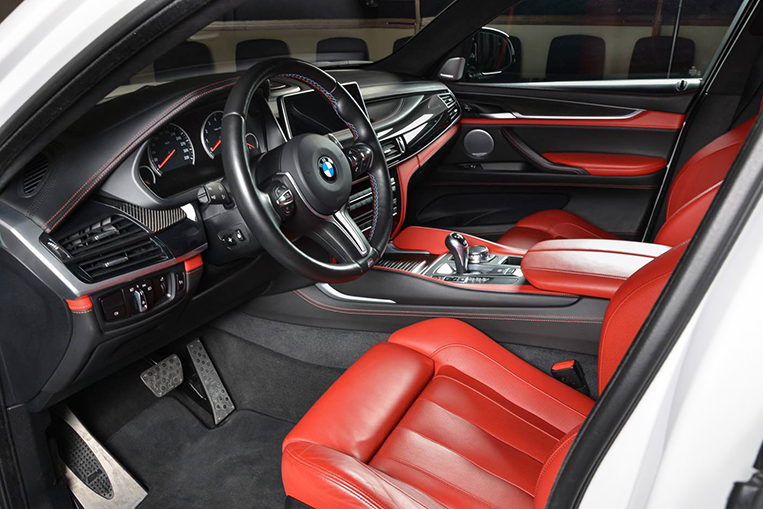 M550i. The 5-Series can be an elegantly muted executive sedan, or it can be a brash-looking bruiser like this version. Finished in Aventurine Red, this car comes complete with AC Schnitzer bodykit, exhaust system, wheels and rear wing. It's like wearing boxing gloves to a business meeting.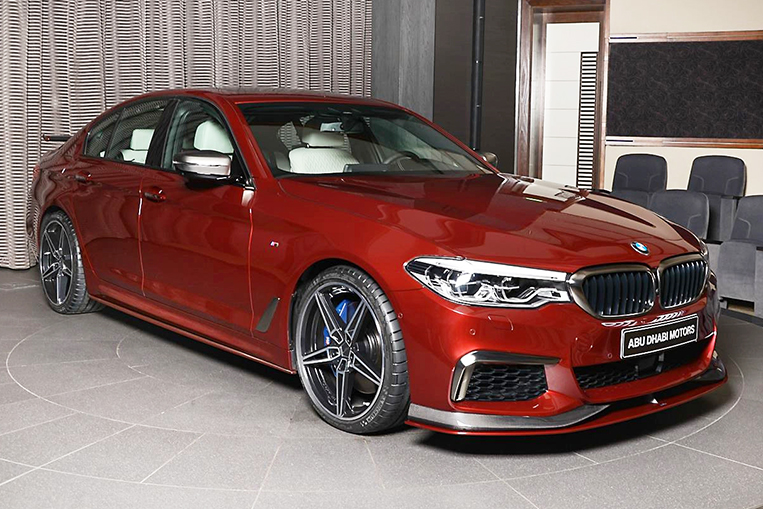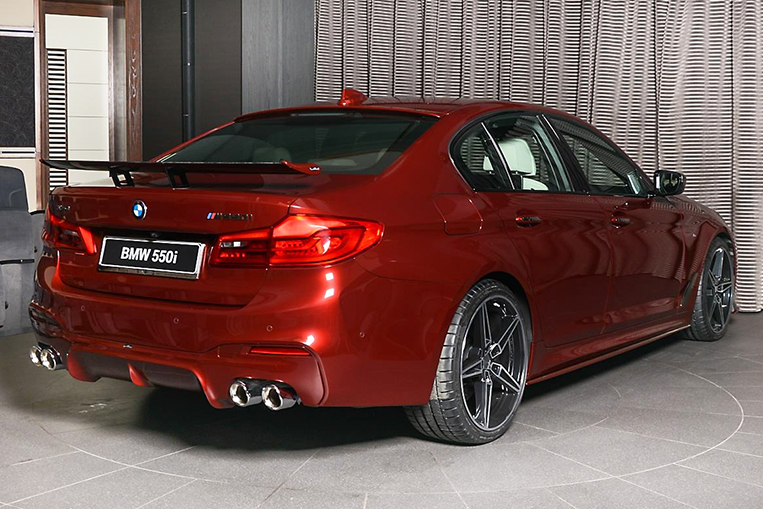 M4 Coupe. The Abu Dhabi dealer claims this is the fastest one of its kind in the world right now. With its power upped to 540hp, this coupe won't ever disappoint when you hit the right pedal. It also had a ton of extras fitted, such as a Manhart carbon-fiber hood, an AC Schnitzer carbon-fiber rear wing, an Akrapovič exhaust system and some M Performance bumper extensions and side sills.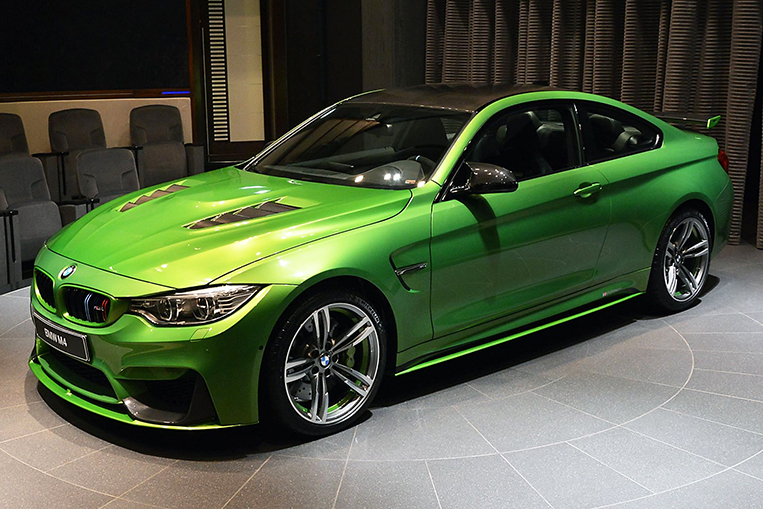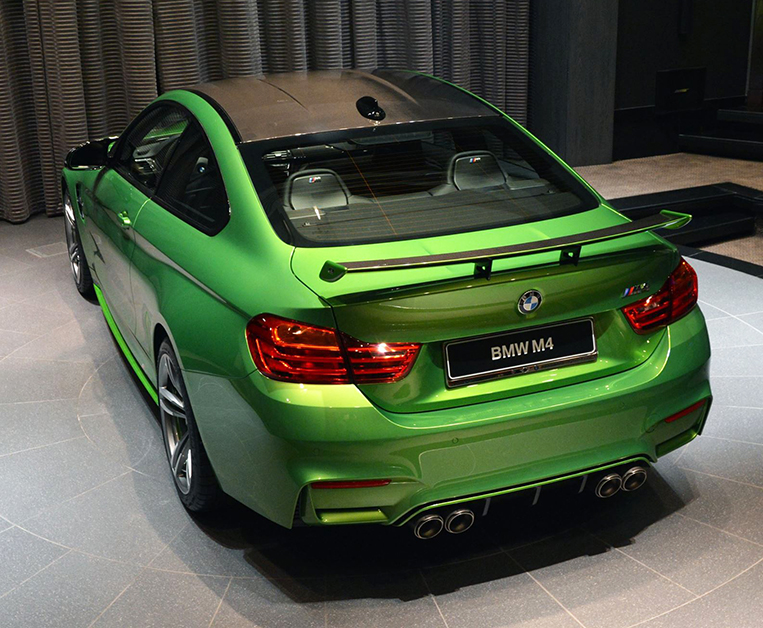 If you want to explore more extravagant BMWs from a world where nobody ever asks for the price, then feel free to follow the BMW Abu Dhabi Motors Facebook page. Have fun browsing.