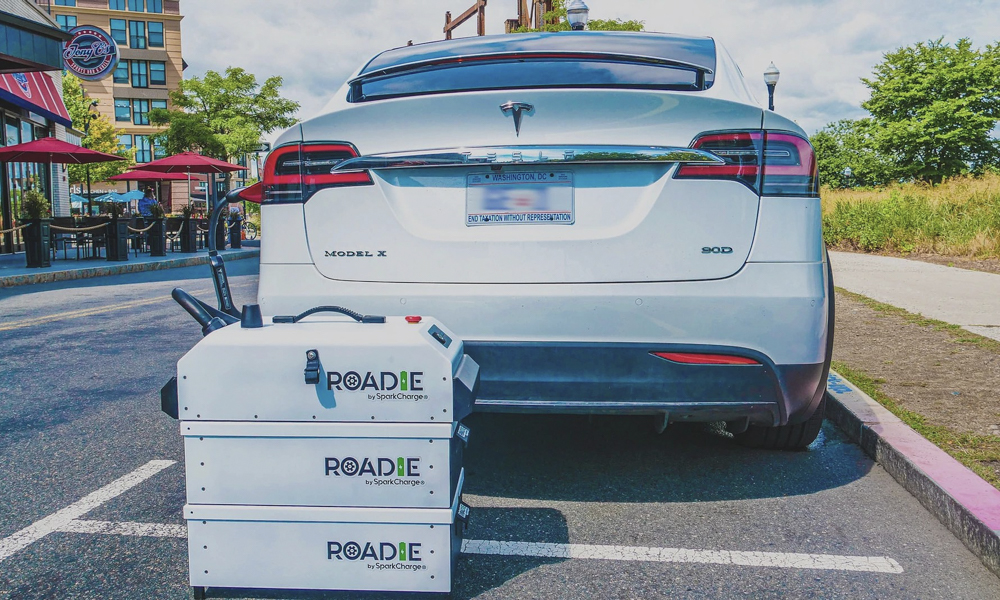 We've said it before, and we'll say it again: Vehicle electrification is coming whether we like it or not. In fact, here in our country, automakers are introducing hybrid or electric cars at a steady (albeit slow) rate. However, this EV revolution has one Achilles heel: driving range. Electric-car owners are always on their toes, worried about their battery-powered rides leaving them stranded in the middle of nowhere. But there is a pioneering service abroad that should make range anxiety a thing of the past.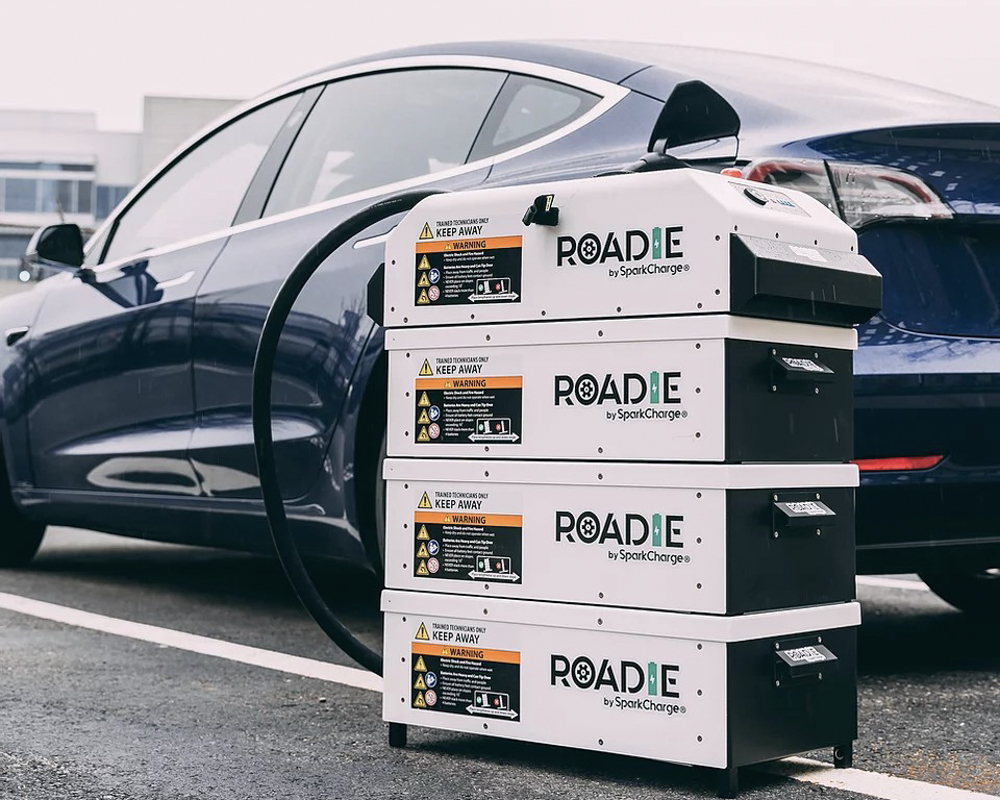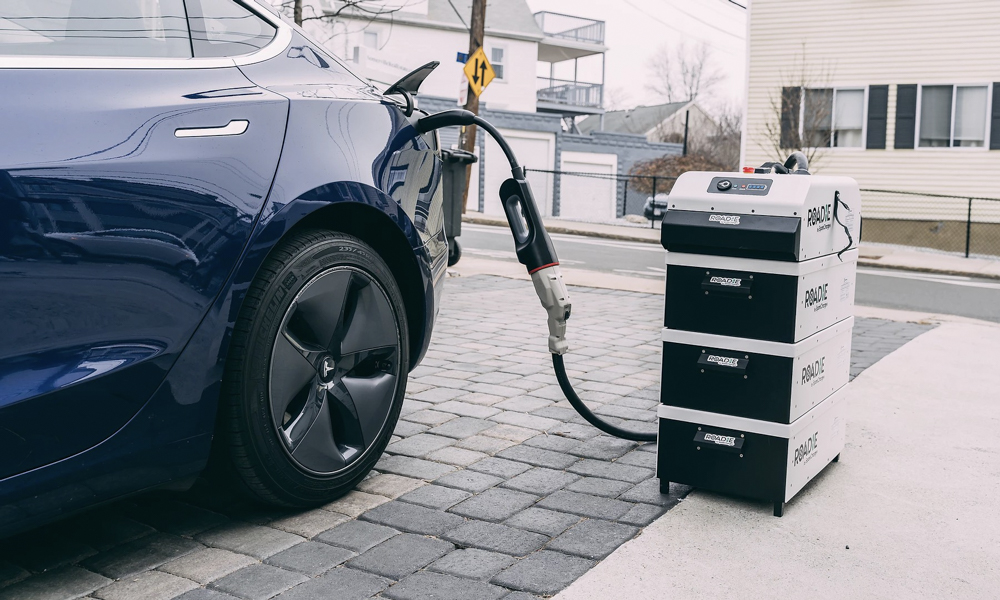 SparkCharge is an American startup that aims to make on-demand EV charging mainstream. To do that, the company's weapon of choice is its Roadie ultra-fast vehicle-charging system. Capable of adding 24km of range in just 15 minutes, this mobile EV charger is portable, modular and environment-friendly.
Because of the supposed viability of SparkCharge's business model, companies and entrepreneurs are beginning to forge partnerships in order to make its vision of on-demand vehicle-charging services come to fruition. Some of these notable firms and enterprising businessmen include insurance company Allstate, car-care services provider Spiffy, and Dallas Mavericks owner Mark Cuban. These collaborations gave birth to BoostEV.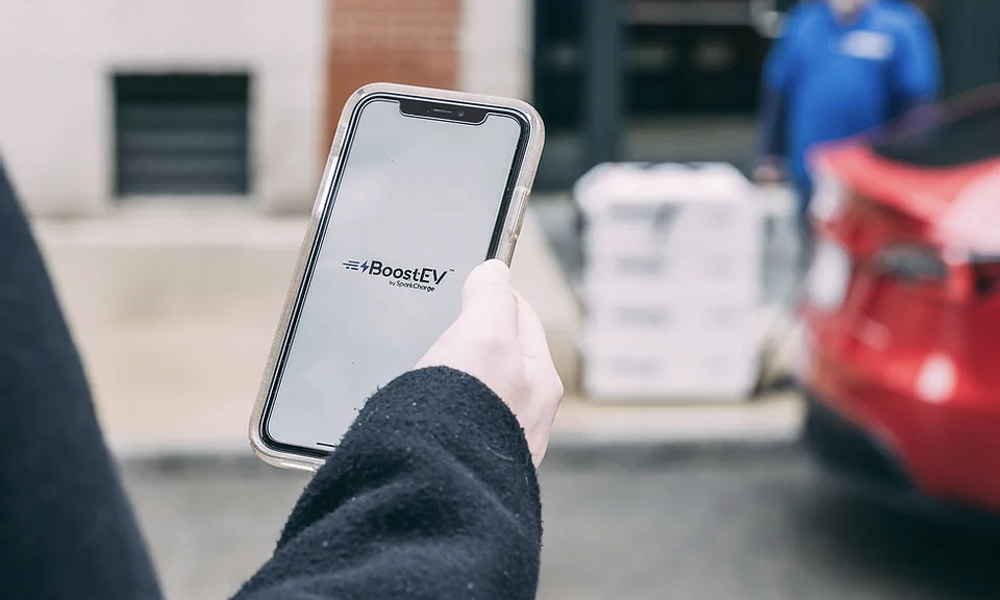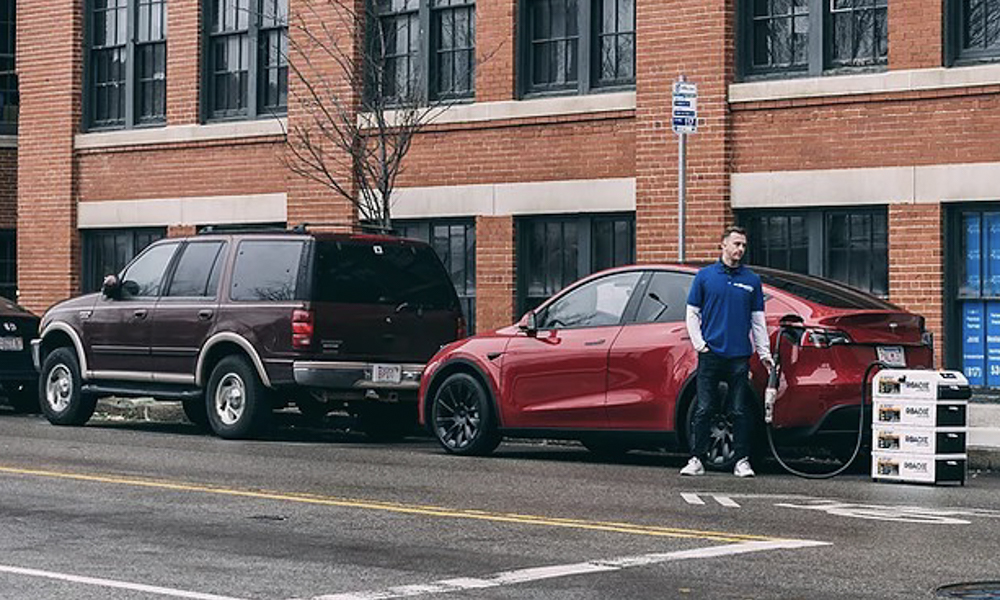 Basically, BoostEV is a special service that gives electric-car owners access to SparkCharge's network of Roadie chargers wherever they are. The service will be initially available in major US cities like Boston, Chicago, Dallas, Los Angeles, New York City and San Francisco. Once the mobile app is downloaded, customers simply need to specify when and where the charge is needed and how much. A trained BoostEV technician will then arrive to charge the car, and payment is done via contactless means.
With this revolutionary charging-as-a-service firm, range anxiety can soon be a thing of the past, which should encourage more people to ditch their fossil fuel-burning car for a zero-emission vehicle. As automakers increasingly push for the eventual stoppage of sales of piston-engine cars, on-demand charging services like SparkCharge may very well make EVs a practical mode of clean transport.