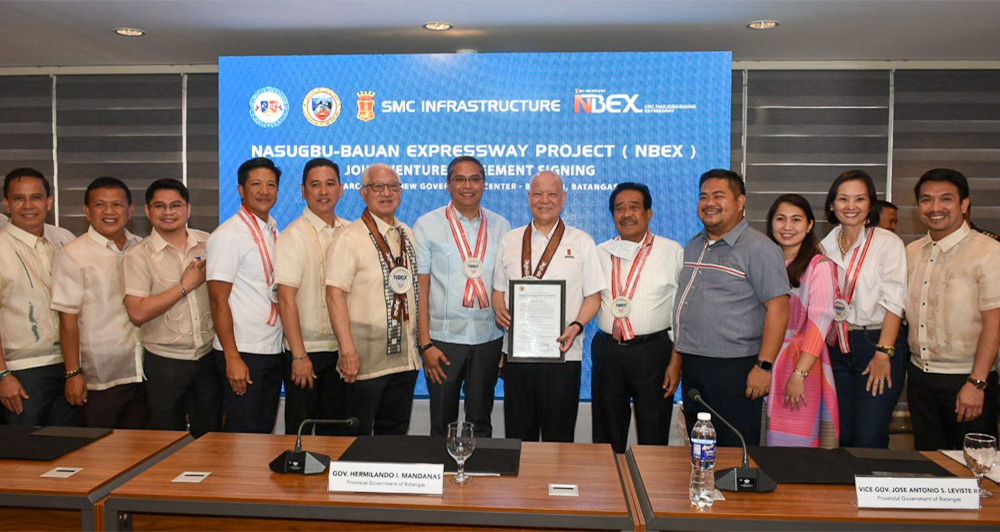 We will start seeing more expressways in the southern region of Luzon as San Miguel Corporation has inked a joint venture with the Batangas government to create the Nasugbu-Bauan Expressway (or NBEX), which is a P44.7-billion, 60.9km, four-lane toll road that aims to interconnect Nasugbu to Bauan.
The NBEX will be located parallel to the Tagaytay-Nasugbu and Palico-Balayan highways, and the terminus of the expressway found at Barangay Kaylaway will also be connected to the Cavite-Batangas Expressway (CBEX), which will lead to Tagaytay and Cavite.
It will have four sections connecting four different town propers to the expressway.
Section 1 (10.78km) will start at Barangay Kaylaway, Nasugbu, all the way to Barangay Banilad, followed by Section 2 (13.03km), which connects Barangay Banilad to the town proper of Balayan. Section 3 (16.3km) connects Balayan to Lemery, and finally, Section 4 (20.79km) links Lemery to Bauan. This project aims to help reduce travel time between the two places from 1.5 hours down to 45 minutes (and will also cut down the five-hour trip to Manila down to two hours).
This project is targeted to be "substantially completed" in four years, which also includes the one-year development of the detailed engineering design. While building more roads within the city to alleviate traffic is one solution that doesn't always work out as intended, building more expressways to make it easier to connect two different regions is a better idea, helping boost economic activity, which in turn will decongest city centers by incentivizing people to move out to the different provinces.