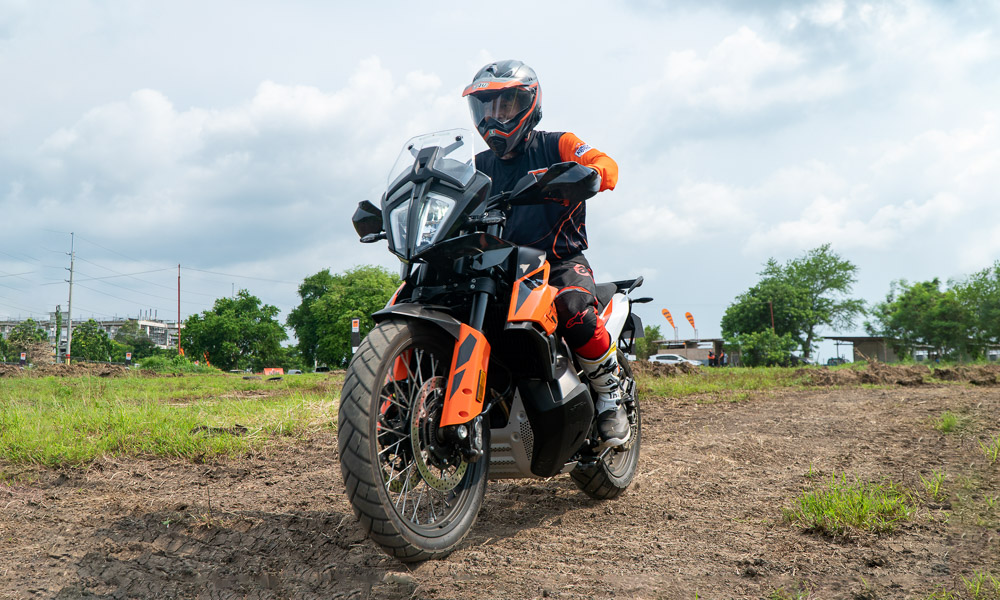 One of the reasons why I chose to get a KTM 390 Adventure was how light it felt and how much fun I could have with it both on the road and off the road. Although I don't get to ride it as much as I'd like to, when I do ride it, it's almost always for exploring some new trails or for my monthly trips to the province.
So, when KTM Philippines recently launched its Riders Academy training courses, I jumped at the chance to get on the Touring "Bronze" clinic.
At first, I planned on getting a set of 50/50 Mitas E-07 tires in place of the stock Continental TKC70s for the course, but community development manager Maynard Marcelo assured me that the stock setup would be just fine for the clinic, which would be held in Vermosa, Cavite.
So, having postponed this rather pricey tire swap for a later date, I arrived at Vermosa with my bike, practically bone stock except for the addition of an aftermarket engine guard.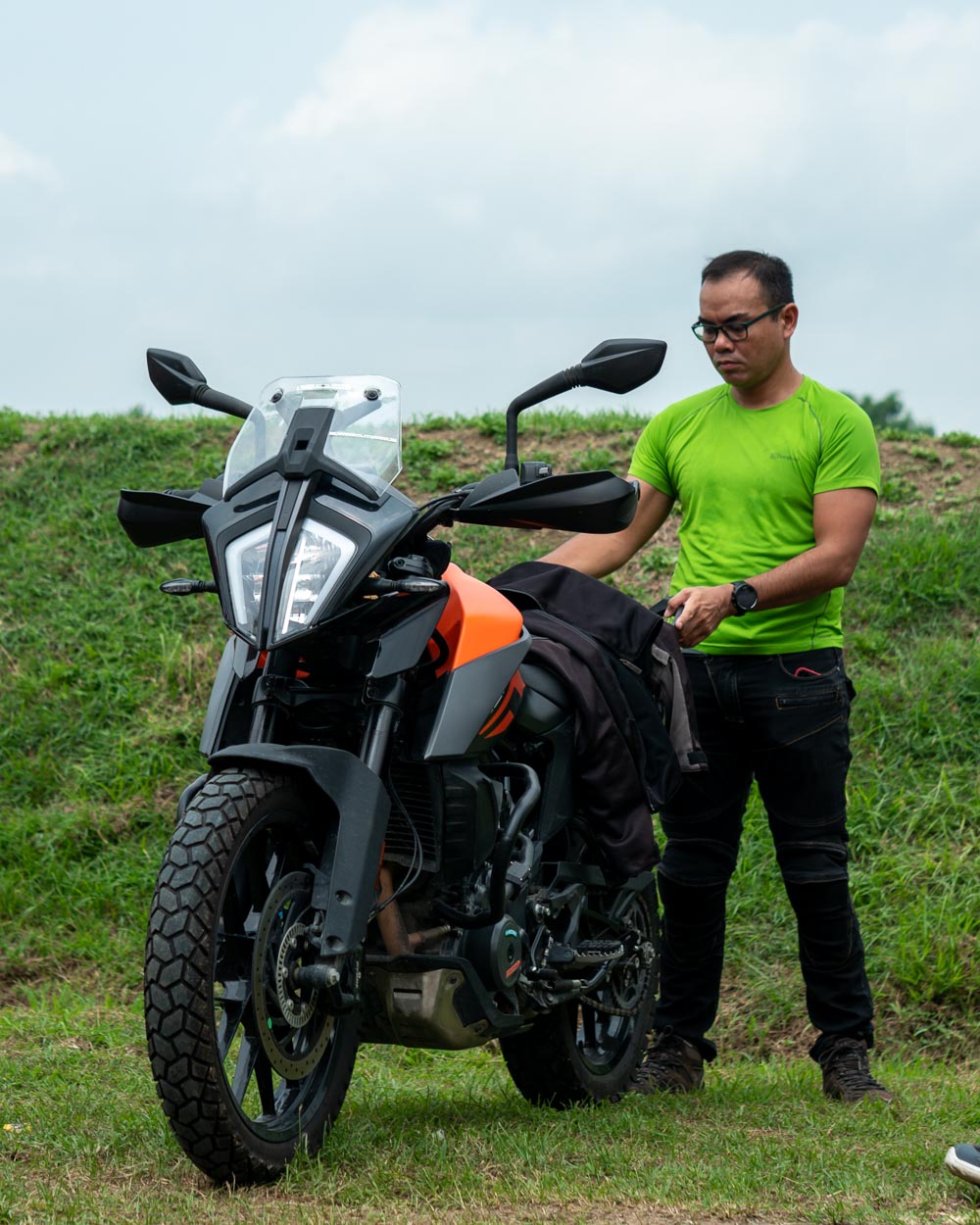 With only five students for that clinic, we were assured of plenty of "coach time" as the team led by coaches Meng Sevilla and Patrick Orbe taught us throughout the day. We started out with a half-hour sit-down lecture on the finer points of proper body positioning.
Balls of the feet on the pegs, elbows out, core engaged, turn your hips opposite your planned direction to help the bike steer into the turn…yeah yeah, we had all heard this before, and there are dozens of videos on YouTube University, right?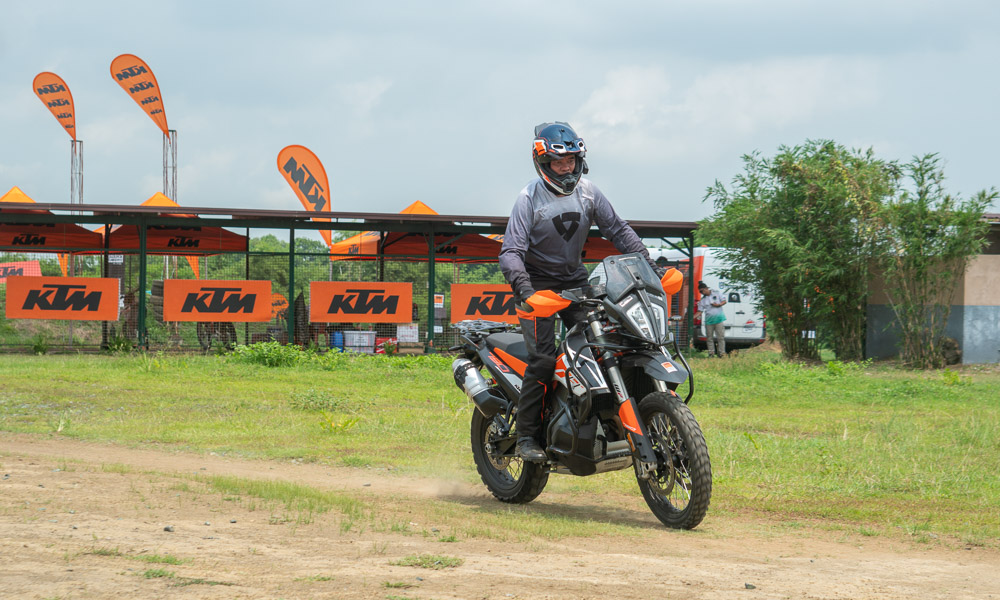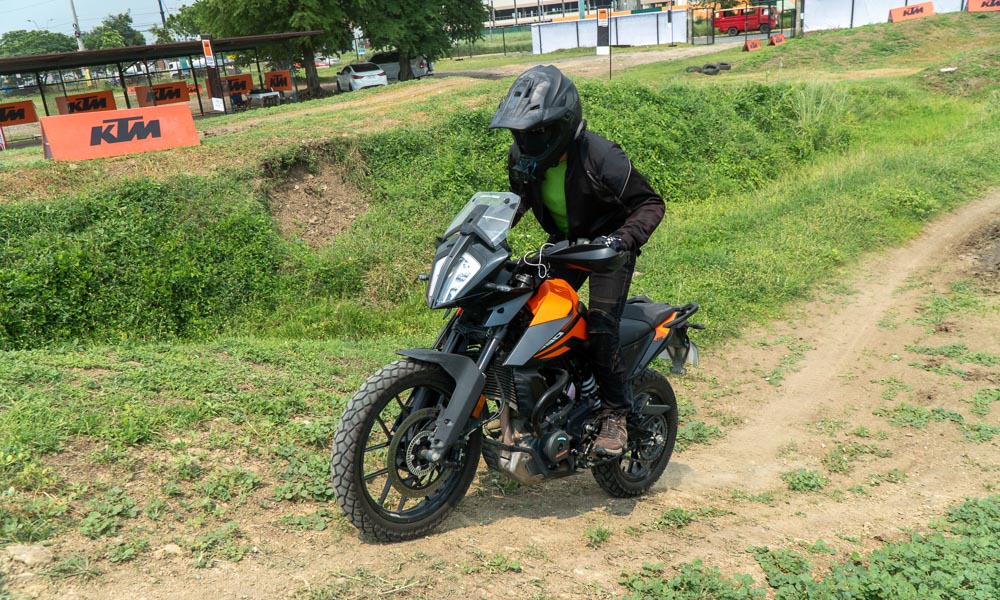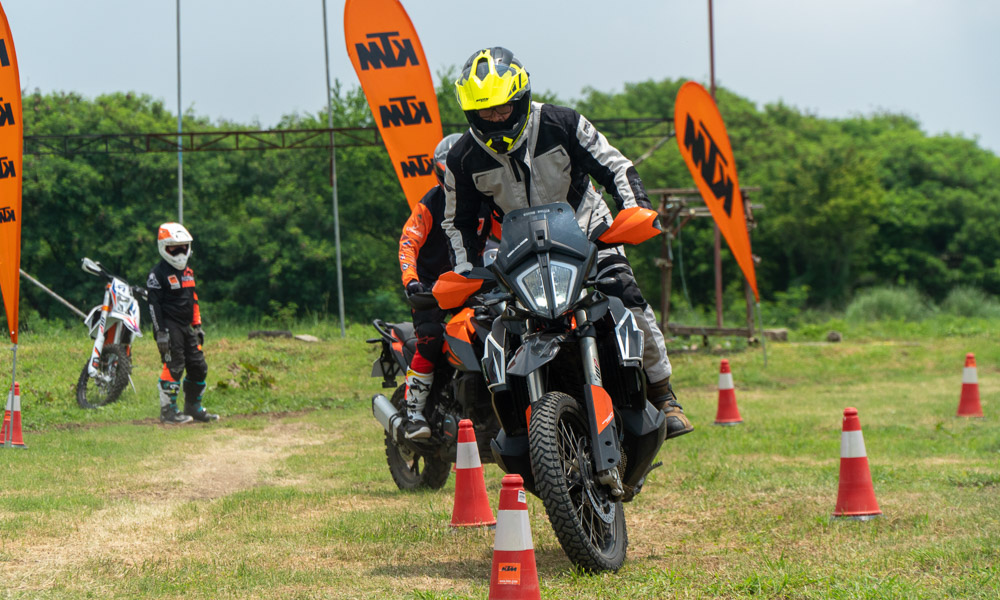 As it turned out, watching it on YouTube and doing the drills again and again are very different things. As the drills increased in difficulty from a relaxed slalom to a very tight figure-eight, I had the benefit of instructors calling out what I was doing wrong (and right), having me repeat the drills until I got into a passably fluid state.
"Keep your feet in."
"Push your hips opposite the turn."
"Elbows out!"
"Look where you want to go."
And on and on it went. In the heat of the day, each drill took roughly 20 minutes to familiarize before exhaustion set in, and coaches called a time-out to get a drink and review what we were doing wrong.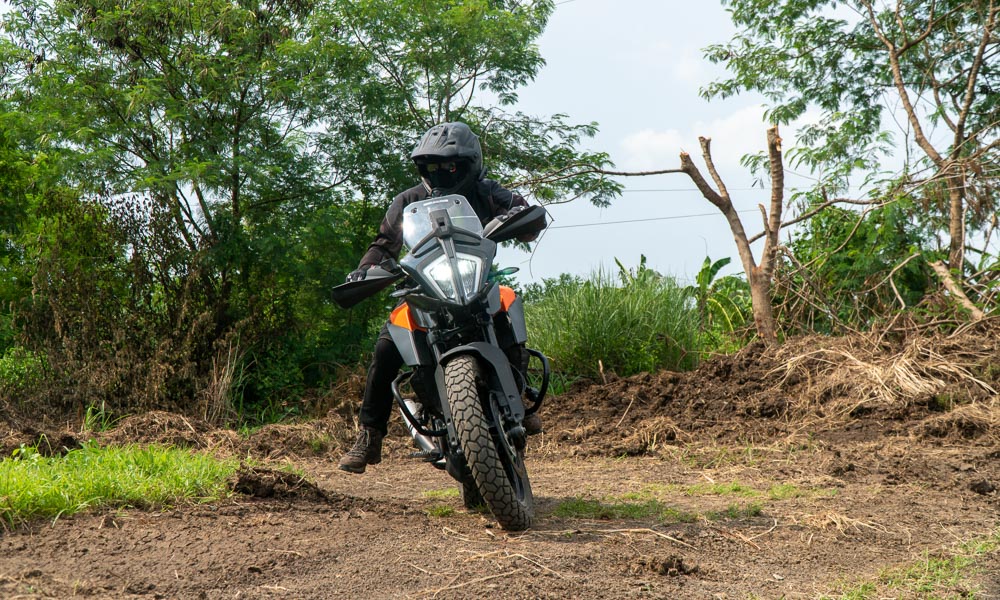 Luckily, I had just seen Top Gun: Maverick for the nth time that week, so if this was what it took to be the best of the best of the best 1%, then so be it. Heh.
By the time we moved to the flat track course, I had gained enough confidence to go a little bit faster in the turns, leaning the bike just a little bit more, and getting a feel for where the tail would go every time the rear broke traction.
Coach Meng kept reminding me to stand up a little straighter, and I wanted to tell him the bike's angled pegs and low handlebar were making me crouch forward. But I kept my mouth shut because I didn't want him to think I was a whiner. After all, "it's the rider, not the pana."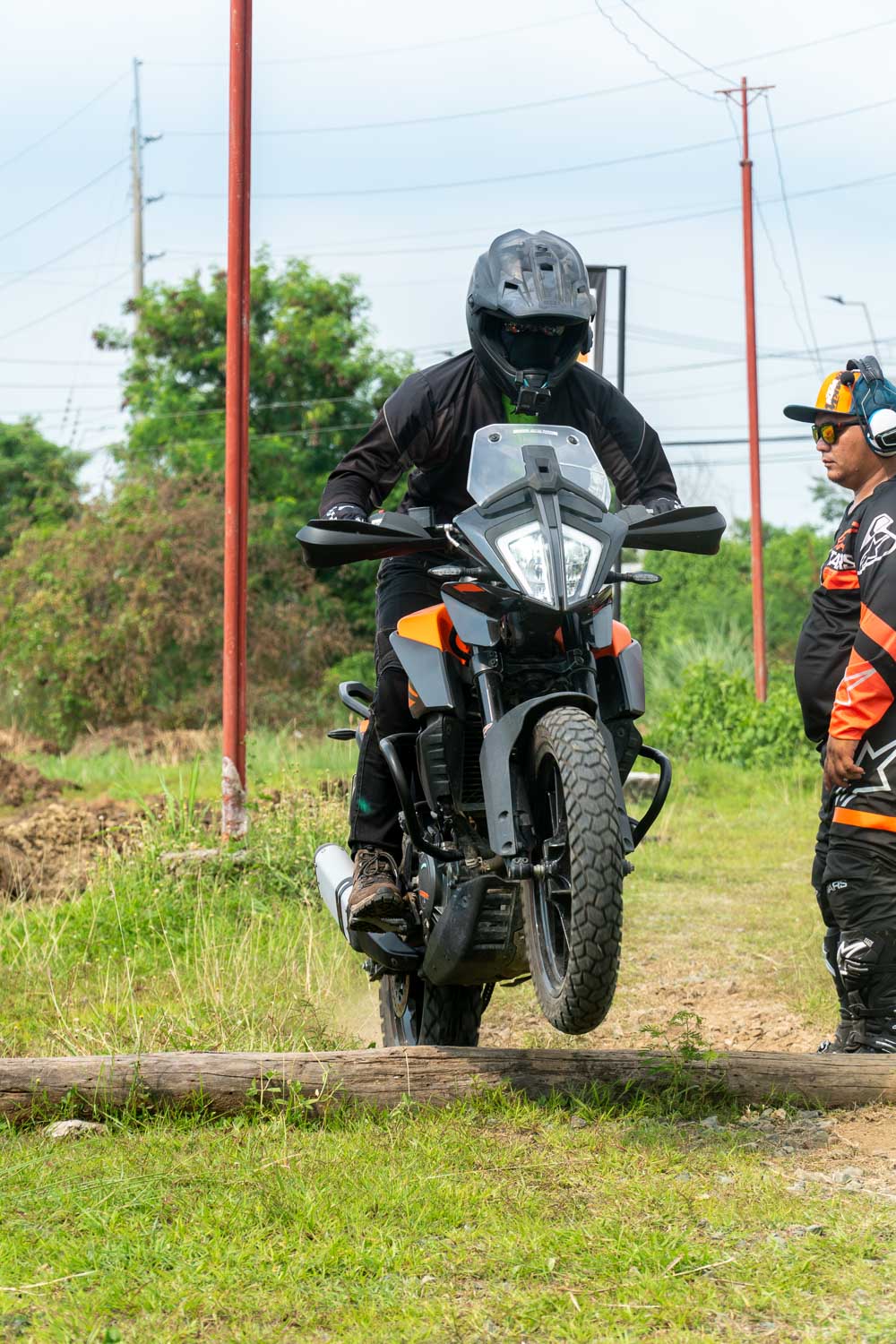 For some of our last exercises, they had us do countless laps on the full track. By the middle of this session, I felt I was "in the zone" as I was sitting and standing as needed, the bike was going exactly where I wanted it to go, and only our spacing between bikes kept me from really gunning it and possibly crashing and causing myself great embarrassment (and pain).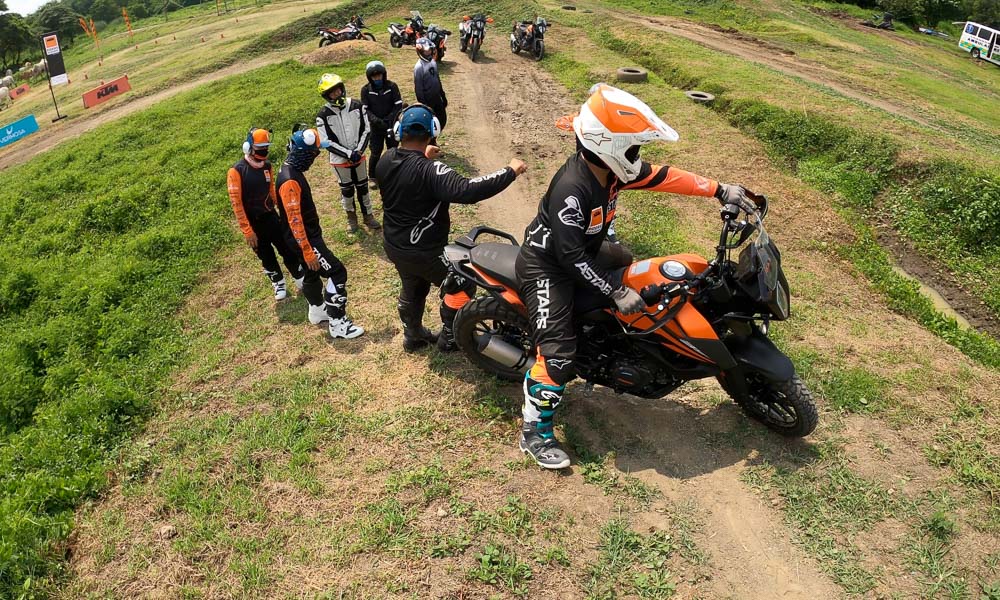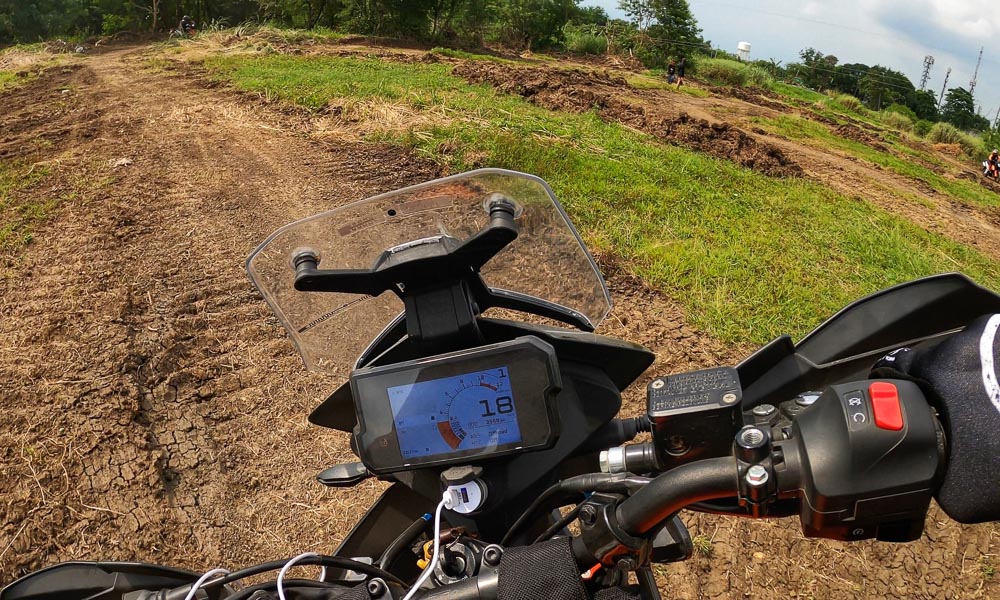 In between these dynamic drills, we also got a refresher on how to pick up your bike, which is a useful reminder to always do squats and dead lifts in your regimen, and how to turn your bike around on a steep hill.
The last is particularly helpful, because if you take your adventure bike on a trail, sooner or later you will stall on a steep gradient and need to turn it around for another attempt. With a combination of leaning your bike onto the higher side, and using your clutch and first gear as your "brake," it's easy to gradually make a reverse pivot without dropping your bike on the trail (or on your femur).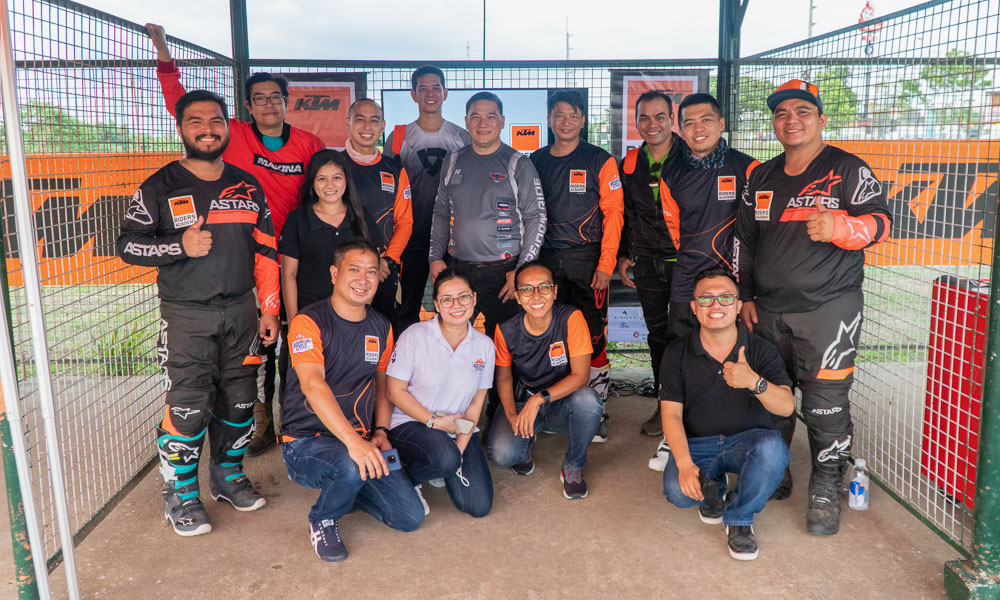 By the end of the course, my classmates and I were thoroughly exhausted, but are also better riders than we were at the start. The one-day course won't turn you into an expert, but it teaches you the fundamentals and more which you can practice repeatedly until handling the bike comes naturally to you. For the benefit of KTM riders, too, they can access the Vermosa track for free so they can practice these skills. Just pre-book on their Facebook page.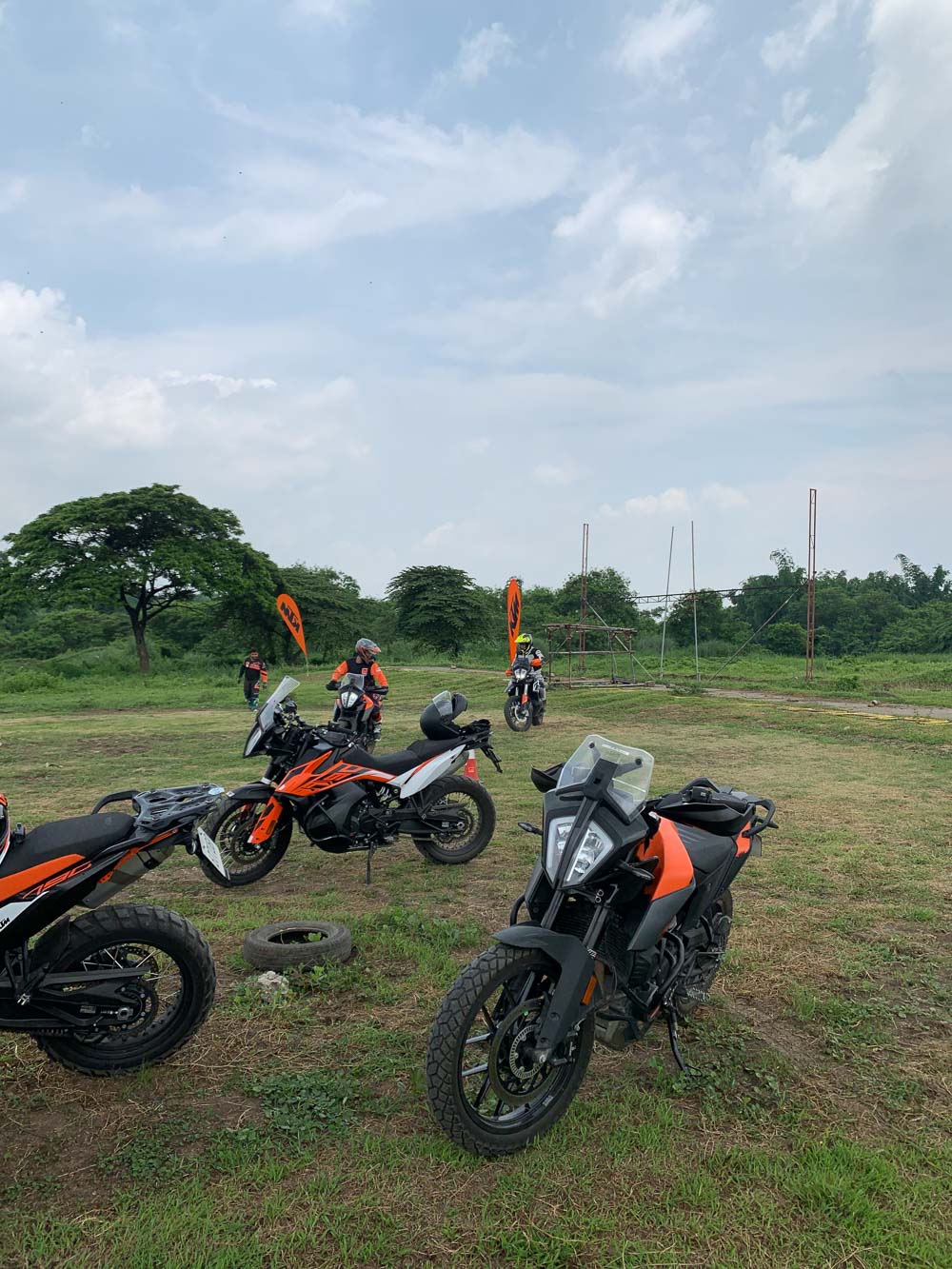 True enough, a few days after the course, I went out for a long ride and found myself much more relaxed doing the things that normally took some effort before, such as countersteering and stand-up riding.
If you own a KTM adventure bike and want to be the master of your machine, a day at the KTM Riders Academy is worth its weight in gold.