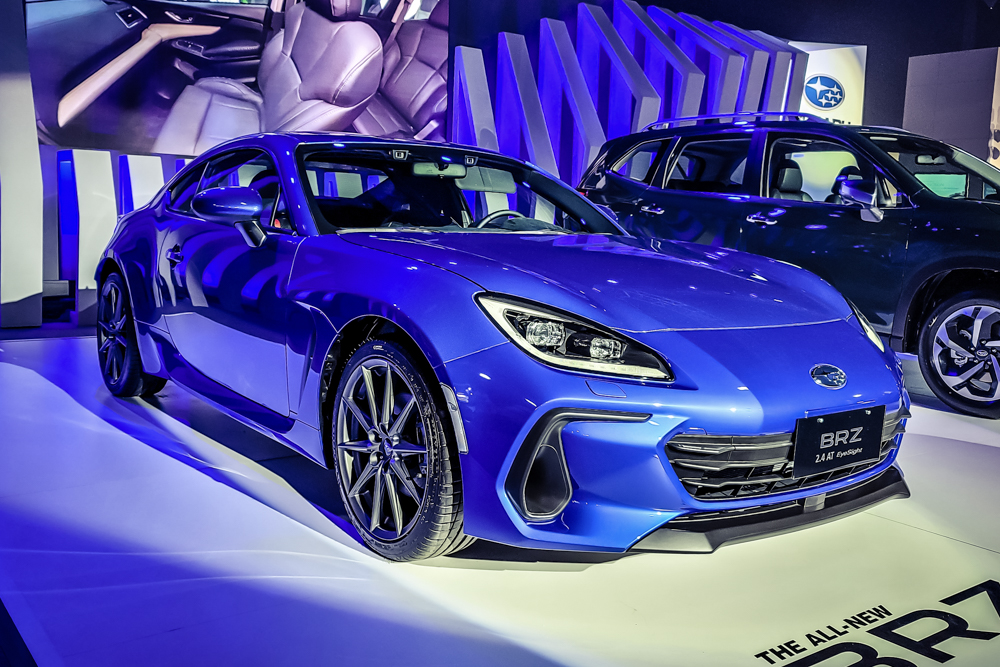 The turnout for the first day of the 2022 Manila International Auto Show was better than expected. That said, Subaru distributor Motor Image Pilipinas' unveiling of the all-new BRZ couldn't be at a better time and venue.
The BRZ is back and looks better than ever with more oomph and a more sophisticated profile than its previous version. This well-loved front-engined, rear-wheel-drive sports coupe now boasts a more satisfying 234 horses and 250Nm from a larger 2.4-liter naturally aspirated boxer engine. That muscle is propelled to the rear wheels through a six-speed manual (0-100 km/h in 6.3 seconds) or automatic (0-100km/h in 6.8 seconds) transmission.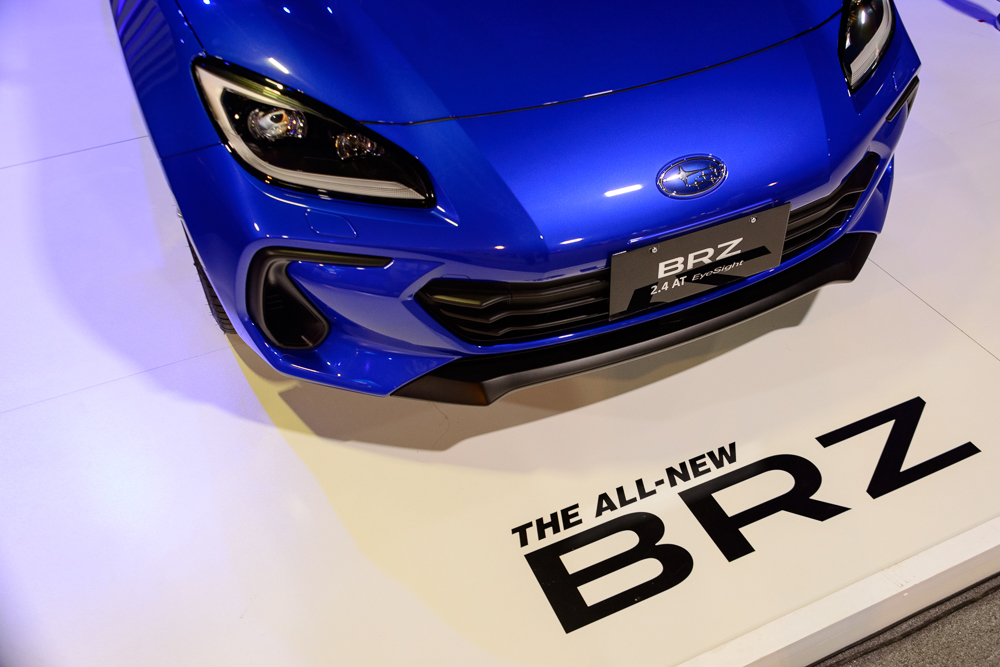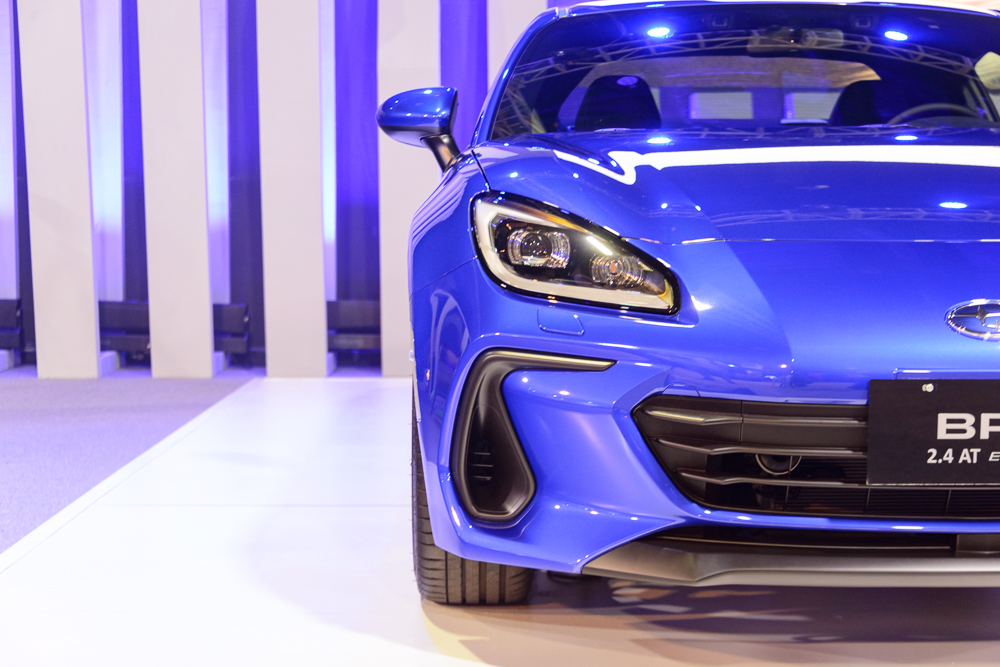 Known for its superb handling and engaging drive, the BRZ has received a few technical improvements. It is now 25mm longer and 10mm lower. Furthermore, it now even stands with greater prominence thanks to an additional 10mm wider track in the rear and a 5mm longer wheelbase. The beefier stance is made better with 18-inch wheels (an inch larger than the first-gen model).
Aerodynamic touches include front bumper ducts, front wheel-arch slits, and rear wheel-arch fins. The sleek and shapely form of the body is complemented by side sill spoilers, vortex-generating taillamp fins, and a ducktail-shaped trunk that reduces drag. Though the BRZ weighs 10kg more than its older brother, its designed to feel more planted and has a shorter braking distance.
The interior space of this iconic two-plus-two sports car is one that inspires the spirit of driving performance without exaggerated styling. It's pretty much straightforward with enough gadgetry to keep any driving enthusiast satisfied and focused on the road or the track.
The extremely supportive and adjustable front seats are upholstered with genuine leather and Ultrasuede material. The red double-stitching on the seats, gearshift boot, handbrake, and door panels give the cockpit a sporty touch. The leather-wrapped tiller, gear knob, and handbrake complete the look.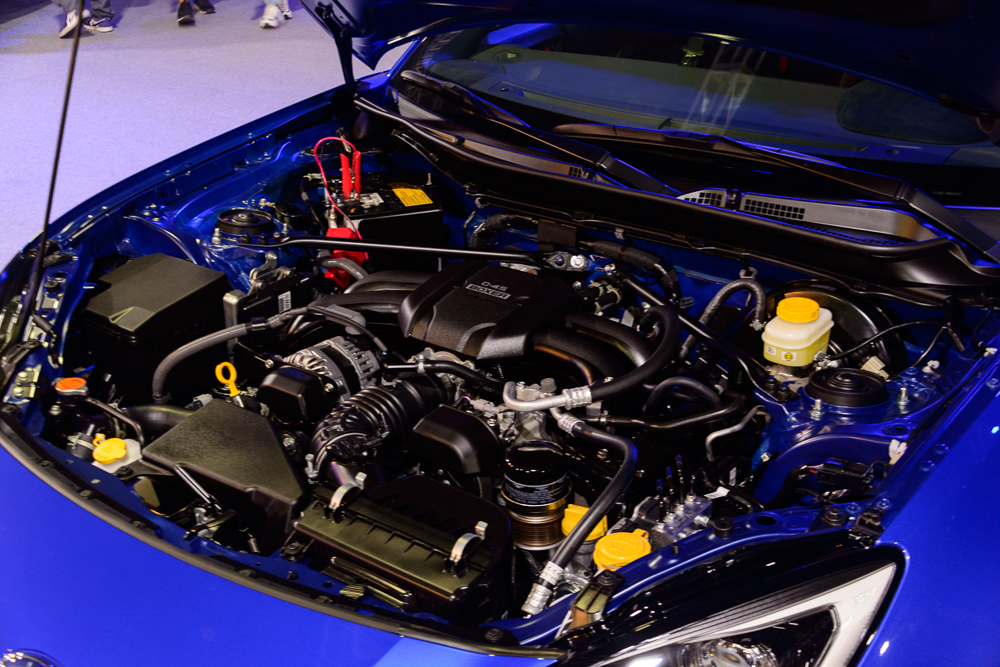 A seven-inch TFT display is housed inside the center-mount tachometer. It shows essential driving information (G-force, power/torque curves, and fuel consumption) including infographics for the different drive modes. For infotainment, an eight-inch capacitive touchscreen is wired to six speakers and offers Android Auto, Apple CarPlay, voice recognition, Bluetooth, and USB ports in the console box. All in all, anyone piloting the BRZ will definitely feel in tune with it.
Speaking of safety, the BRZ is built with more high-tensile steel. It is also equipped with seven airbags, a ring-shaped reinforcement frame, sport-tuned vehicle stability control, steering-responsive headlamps, and rear-vehicle detection (rear cross-traffic alert, blind spot detection, and lane change assist). The automatic variant comes standard with EyeSight 3.0. This includes pre-collision braking, pre-collision throttle management, adaptive cruise control, lane-departure warning, lane-sway warning, and lead-vehicle start alert.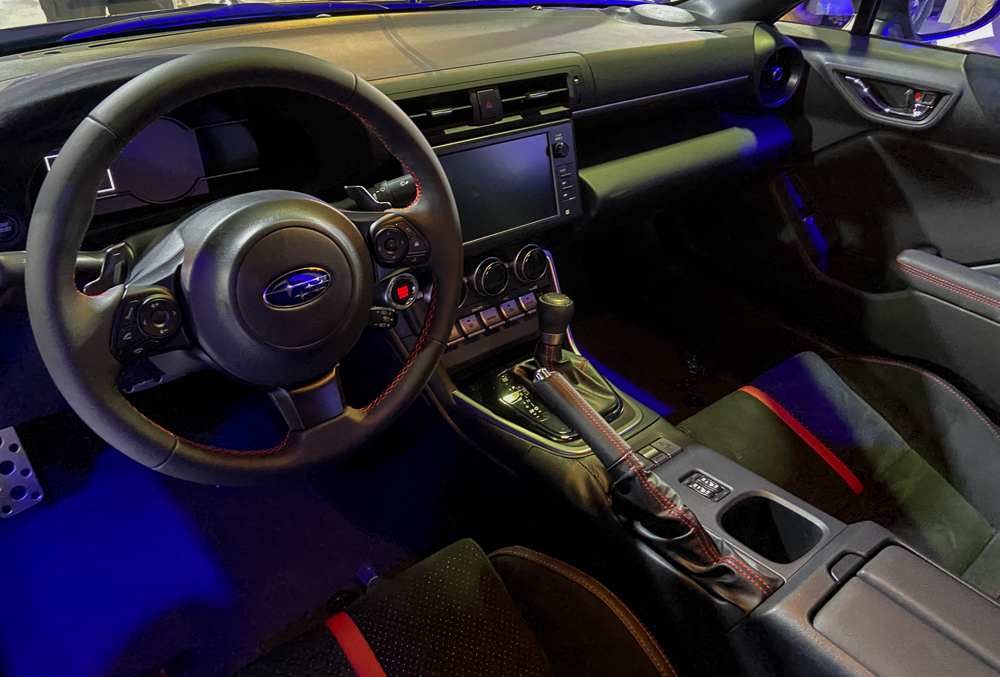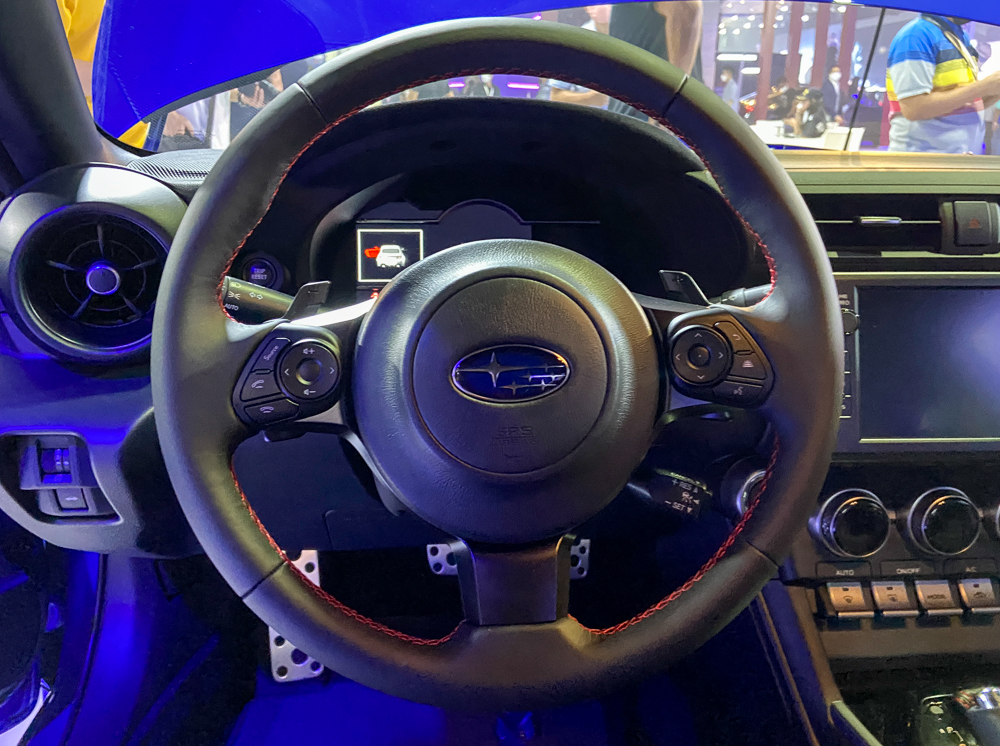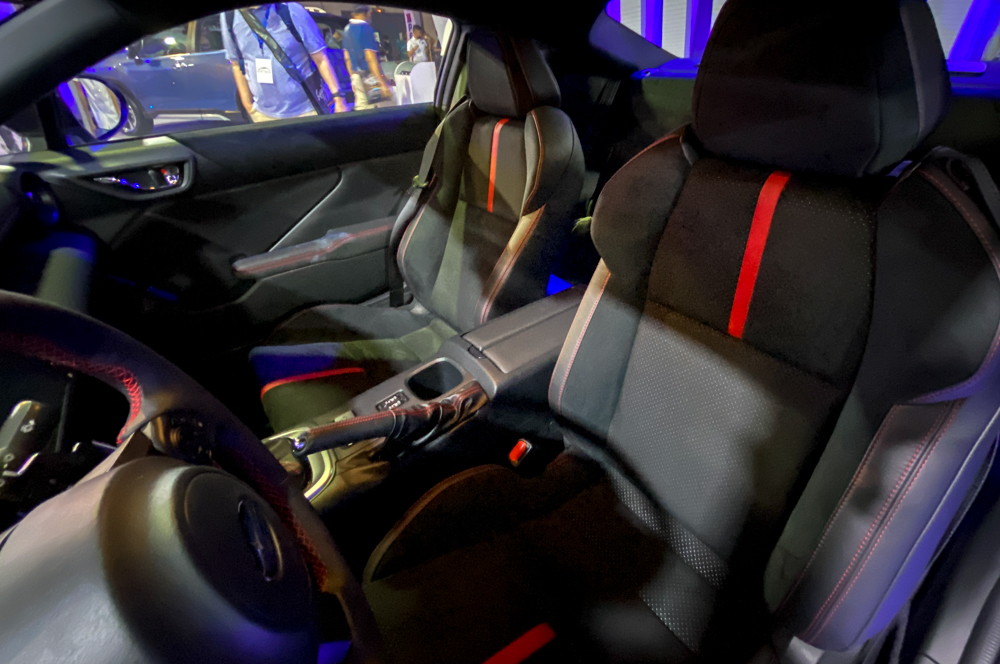 Prices for the all-new BRZ are:
2.4 MT – P2,399,000
2.4 AT EyeSight – P2,499,000
This handsome sports coupe will be available in seven colors: Ignition Red, Magnetite Gray Metallic, Sapphire Blue Pearl, WR Blue Pearl, Crystal Black Silica, Crystal White Pearl, and Ice Silver Metallic.
Drooling over the images here? We highly suggest visiting the Subaru booth at the show (which runs until Sunday) to see the all-new BRZ in the metal.